Not that I haven't been rambling enough this September, but this one actually includes my birthday.
Step 1: Get to Denver – snagged an upgrade to First Class, though no pictures this time. For the meal, refer to the last two posts of the pan fried gnocchi with a thick Bolognese topping. Yes, more heartburn on the way. Dan snagged me at the airport, but it was 11 by the time we got home. Just enough time to make a cocktail and set up my computer station for the night.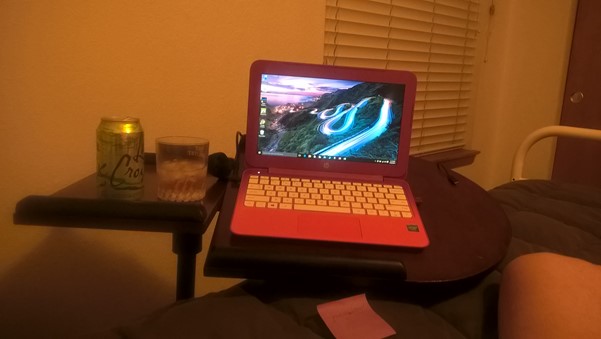 Nice that it swings over the bed.
Step 2: Enjoy the suburbs of Denver by running errands.
Liquor Store for trip provisions
Comcast, to exchange a cable box – that transaction took less than 5 minutes, barely giving me time to click a photo of the "museum" in their lobby, cable boxes through the ages.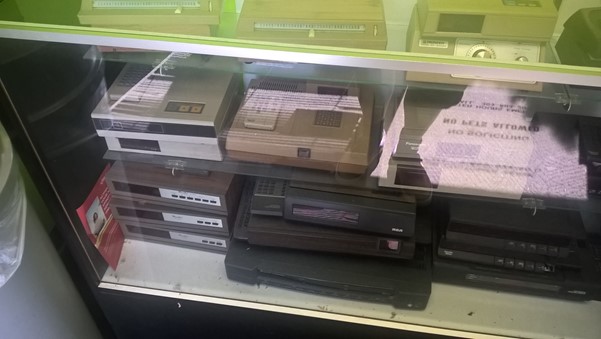 Lunch at the Iron Rail Tavern, which was stunning – we split the burger and fries with a side salad and they brought it all already split – with no extra charge!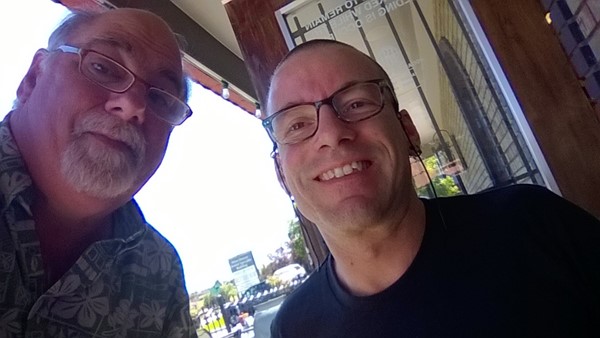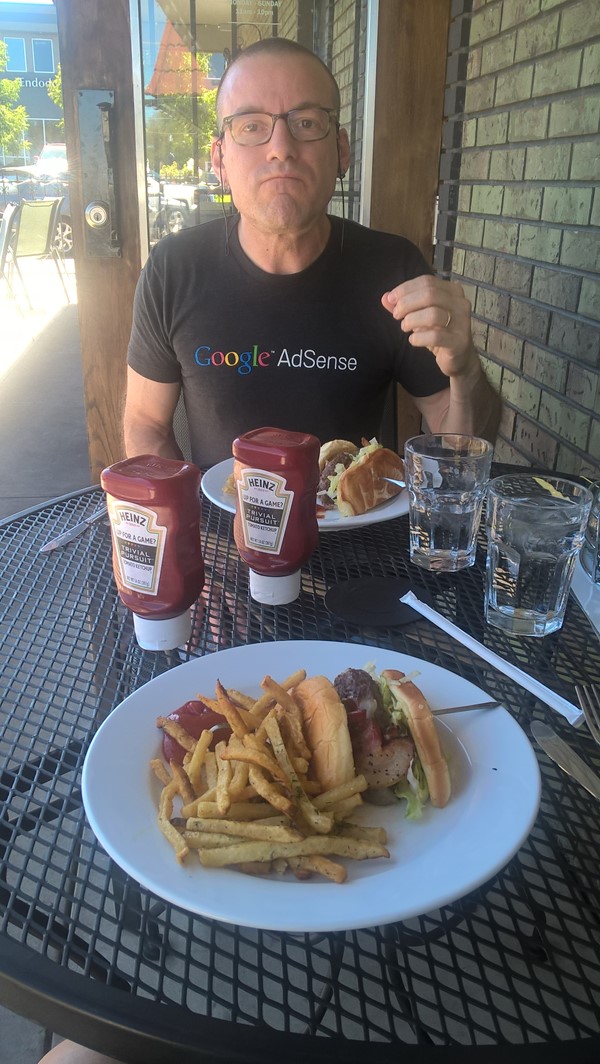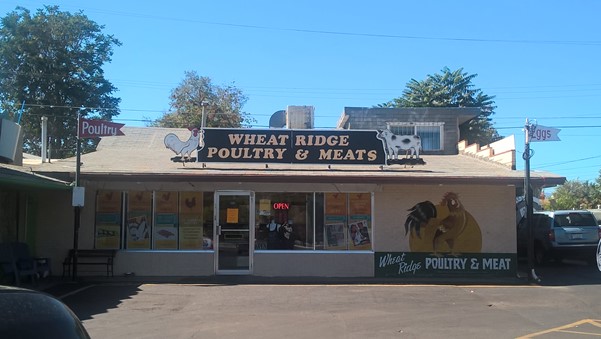 When I'd planned this trip months ago I didn't know that this would be a holiday for Dan just before he gets his chest cracked up to repair a leaking aorta – at least he'll have been of work for a week or so and all relaxed. He even had our evening planned months ago – attending this thing called, "The Moth", but first, dinner at Curry n Kabob (Indian Food) where I had the goat chops: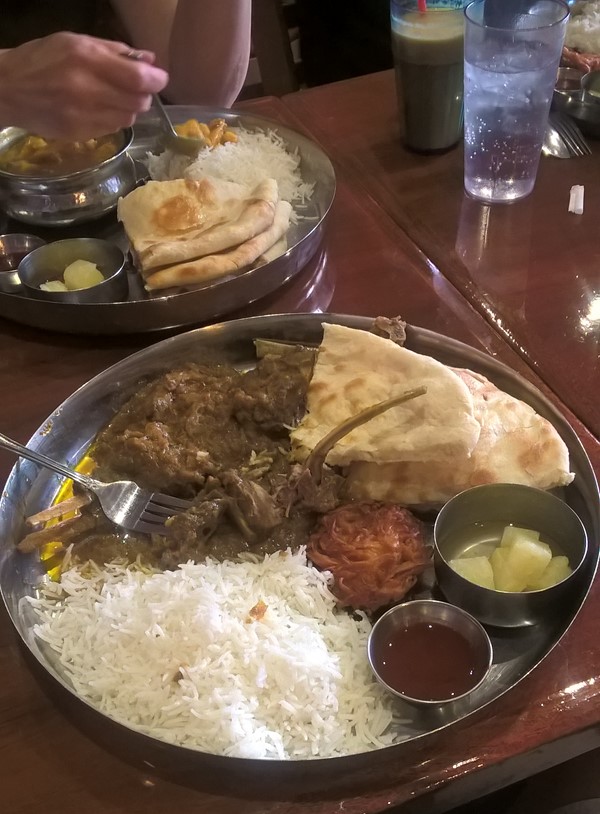 Followed by a lovely sunset…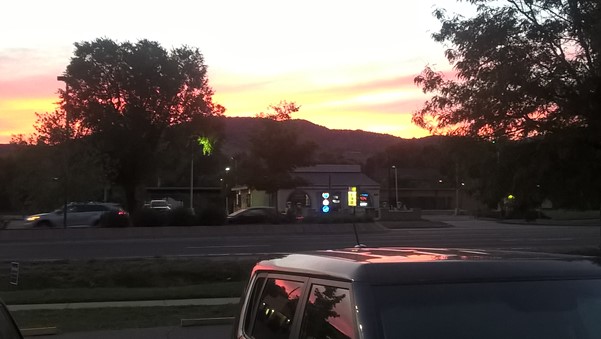 The show was at the old Boulder Theatre…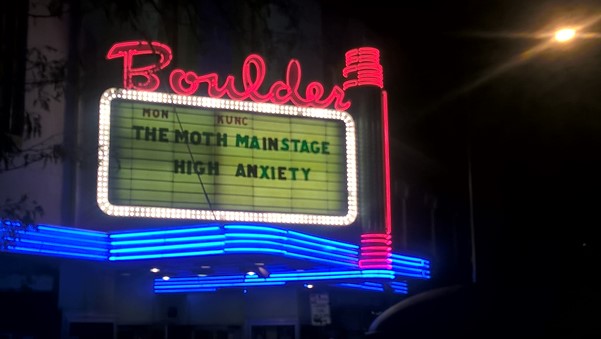 The best way to explain "The Moth" is storytelling done as standup. Three pieces in the first act, two (plus a story by the host) in the second. The last one brought me to tears, literally, as well as Randall, who had just lost his grandmother yesterday, and his girlfriend got the call during dinner that she had lost hers. Man did I need a drink after we got home.
Step 3: Get yea to the train.
Dan's father George gave as a lift to the station, but we were hours early – at least it's a nice station to be early at (see separate report on the Denver's Union Station). Time for some happy hour action. First stop is a place I'd eaten at the last time I was through, Stoic & Genuine: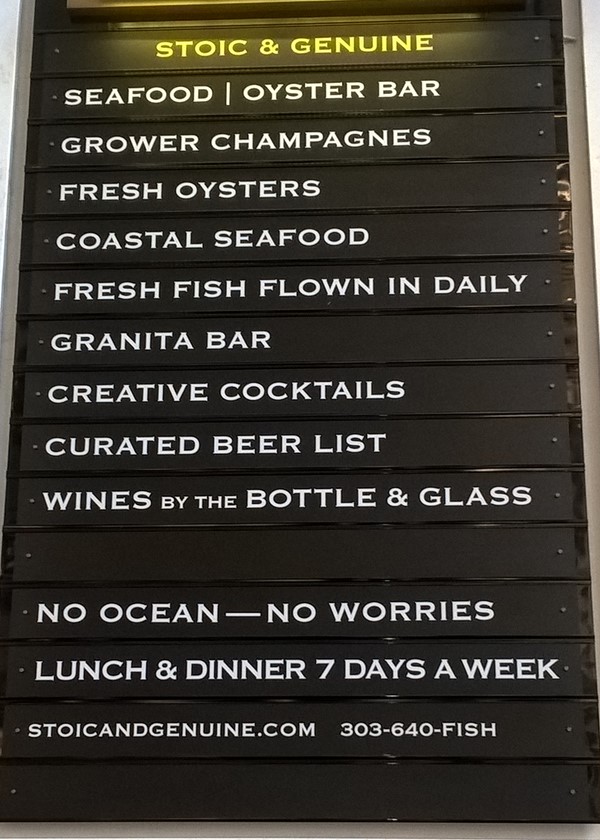 Oysters on the half shell (4 each of three kinds followed by a repeat 4 of our favorite – the Little Shemogues from New Brunswick) at $2 each with a glass of Muscadet ($3):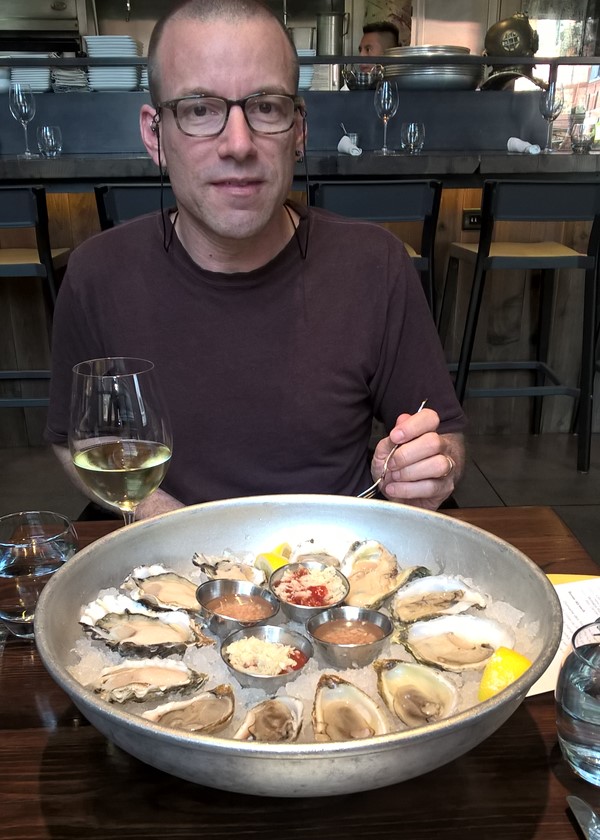 Round Two of our happy hour sampling was next door at The Kitchen Next Door Community Pub.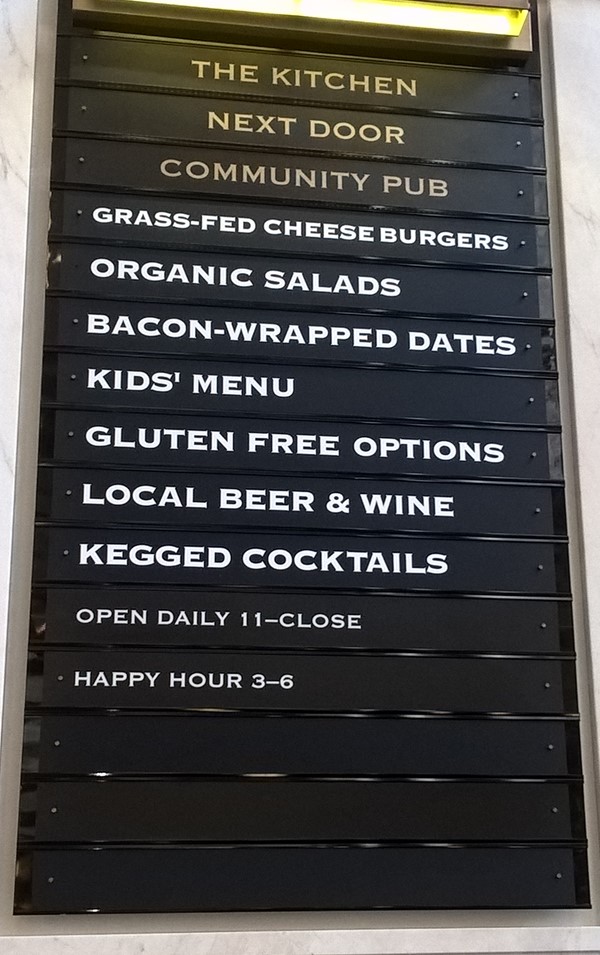 Where we had the salt/pepper calamari, fried pickles, and a couple of Mules.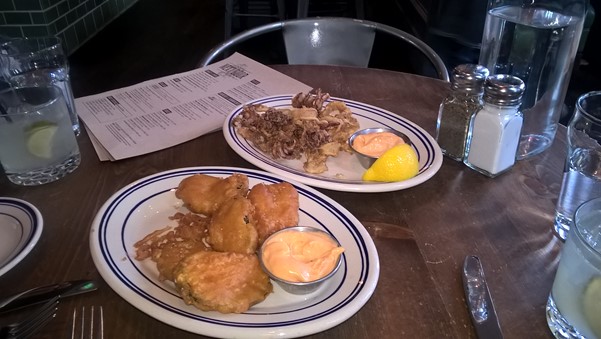 Alas the waiter was better than the food. The waiter was damn fine.
Time to catch our train…and get a full steak dinner aboard. One of the conductors played us a few tunes while we waited – we wasn't bad and could play anything that folks called out (though only the first verse):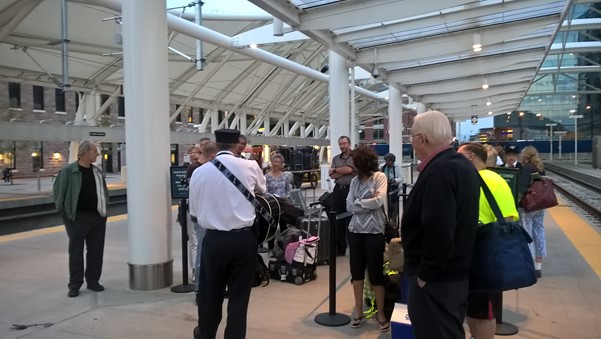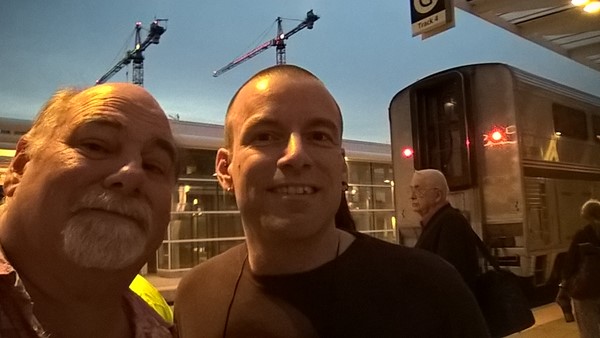 Time to say goodbye to Denver.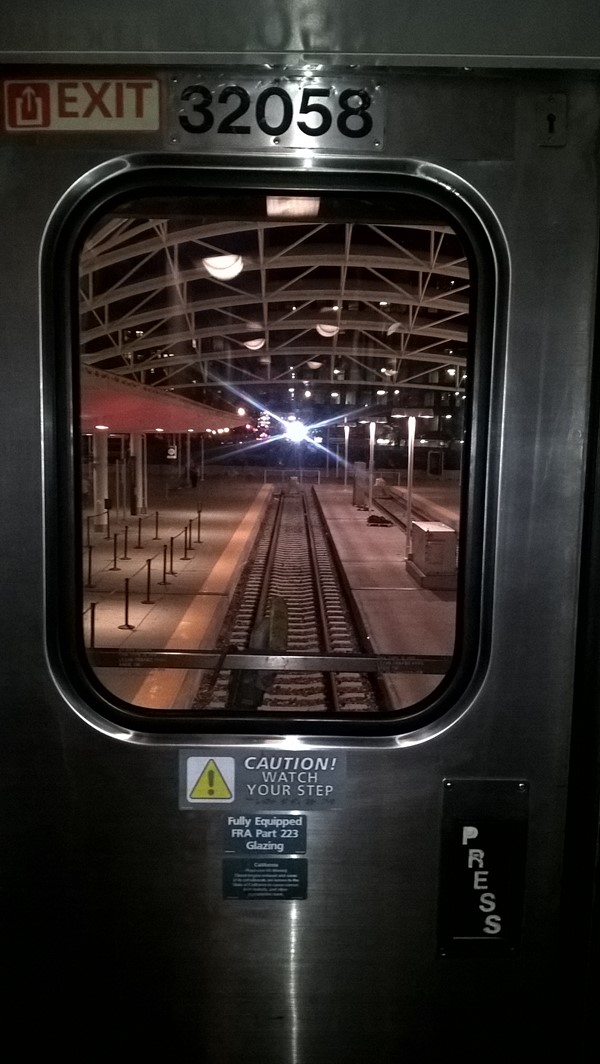 [? ? ?]