Nothing like flying in, working for two days, and then leaving again. Hit town Sunday night, did a trade tasting Monday, followed by a private event at the shop Monday night (and baking bread in the afternoon for said event), and boxing wine club Tuesday before heading to Blaine for Tuesday night.
Seaside Boy flaked out, but Rache was in tow, and Surf Betty came up from Bellingham for dinner in the 3-bedroom, 3-bath Penthouse at the WorldMark Birch Bay.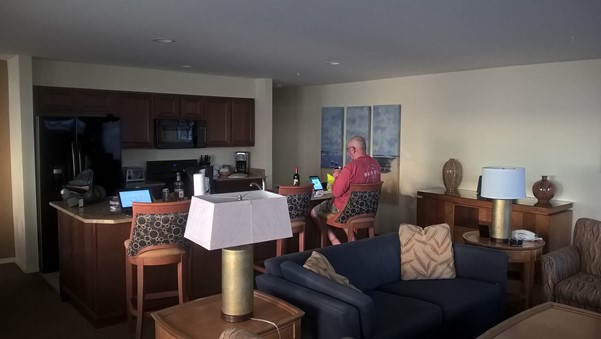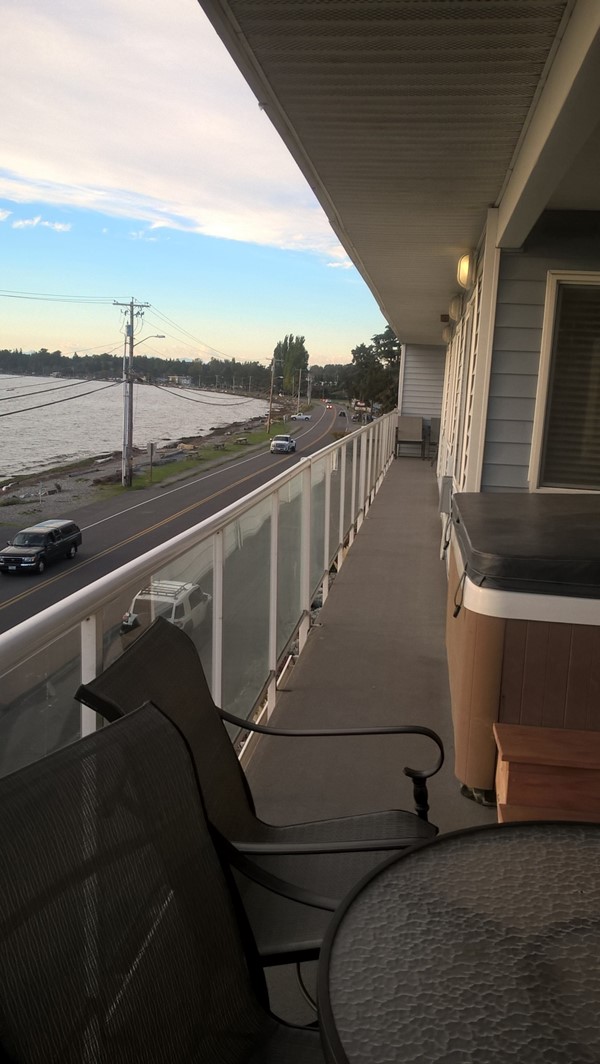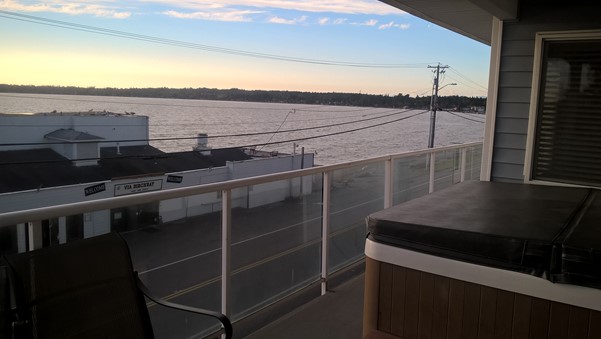 Not a bad unit – and then there is the sunset!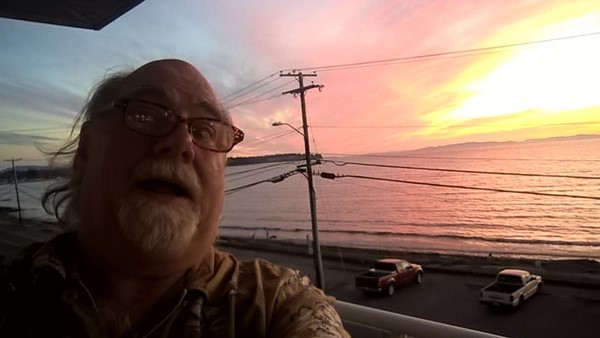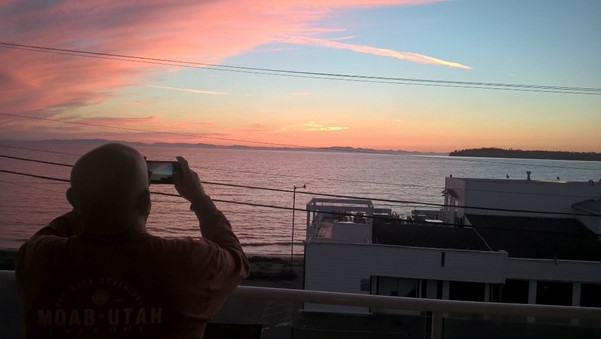 And it comes with presents!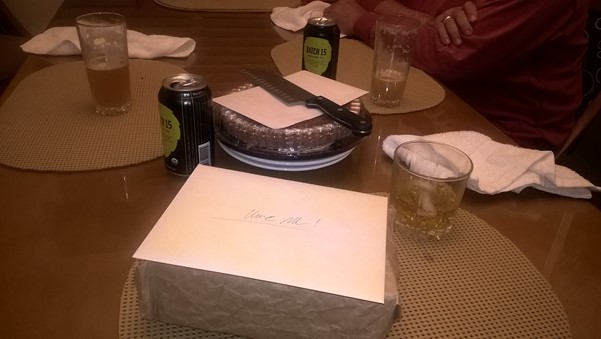 Oddly, no photos of dinner or Surf Betty – who slept over but was gone before dawn headed to Seattle for a work week.
In the morning we were off for CanadaLand, with not much of a wait at the border after hitting Duty Free – and we had a reservation, so no worries: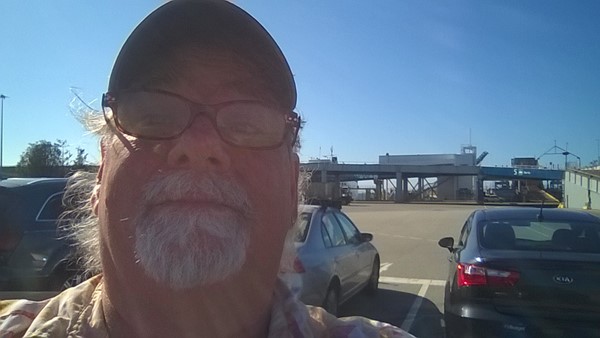 And it's a comfortable 90-minute run to Swartz Bay…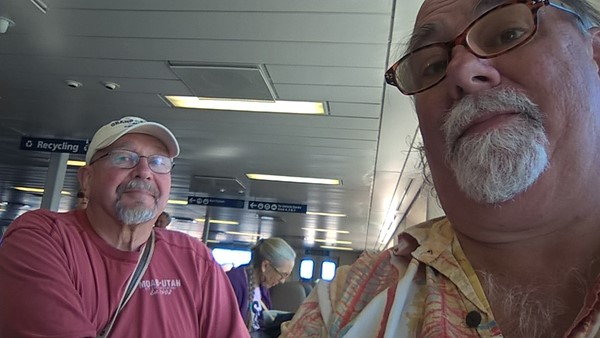 With lots of WONDERFUL scenery along the way – this is one of the nicest ferry runs in the Northwest: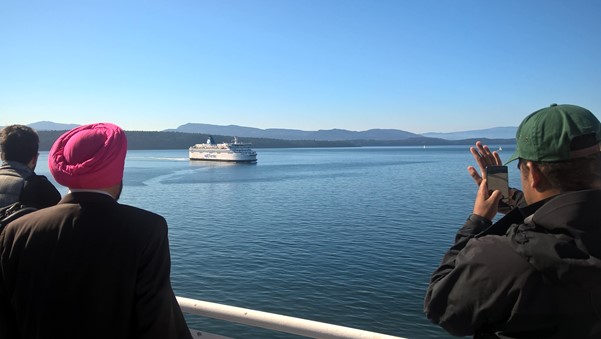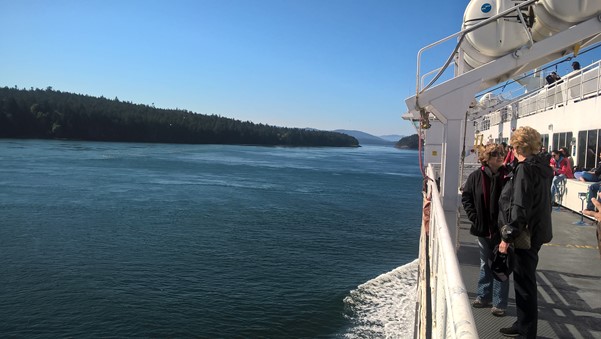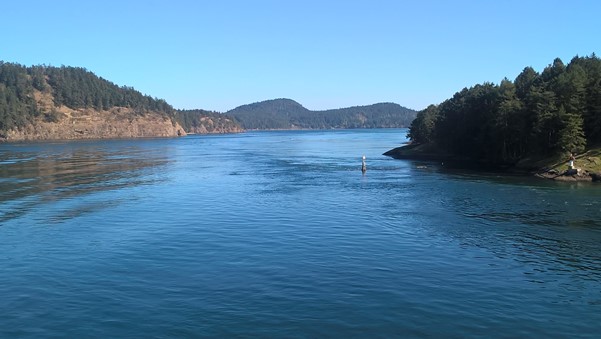 We were an hour early for check-in – but the place was ready, though being on the ground floor by the pool was a bit confined: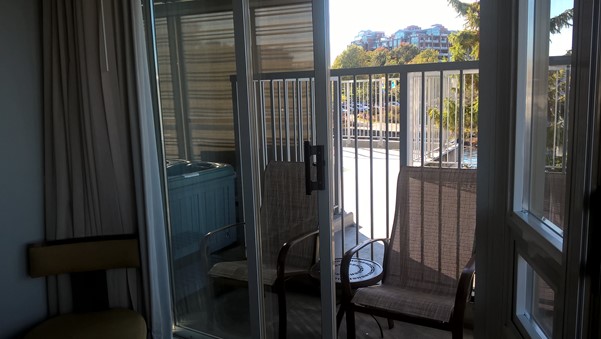 Especially with the new balcony furniture – the old stuff was better sized: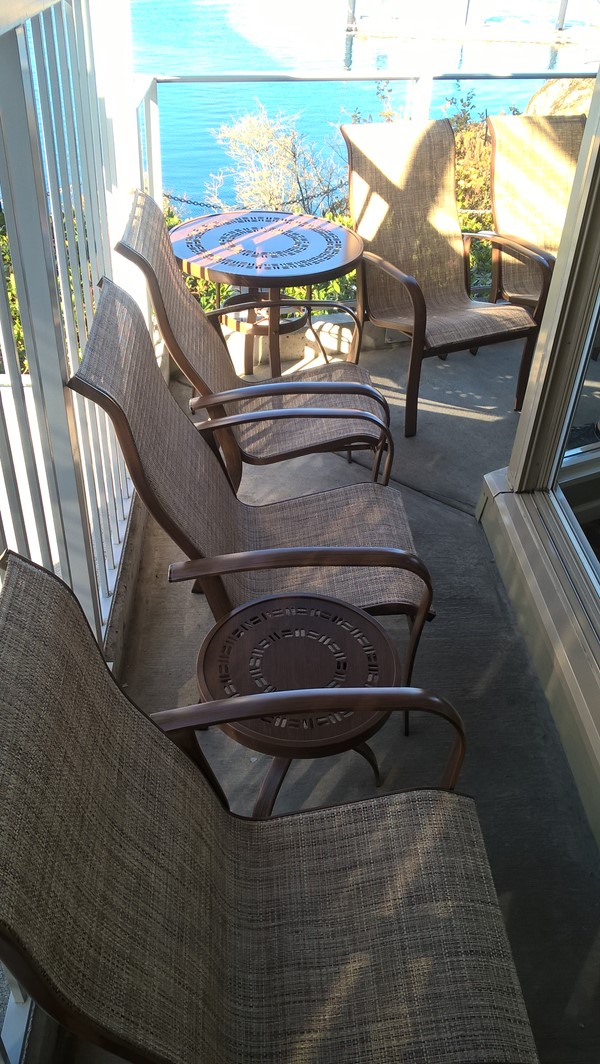 I had to chuck one of the chairs past the BBQ to be able to cook! But the views are great: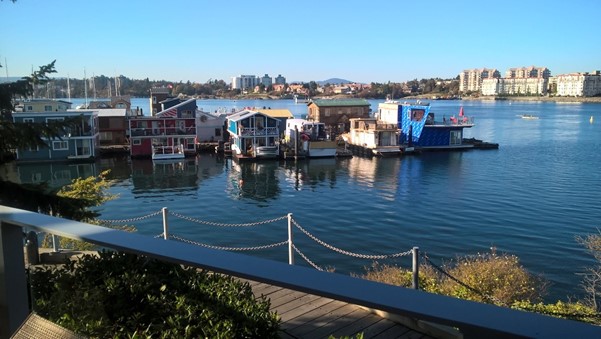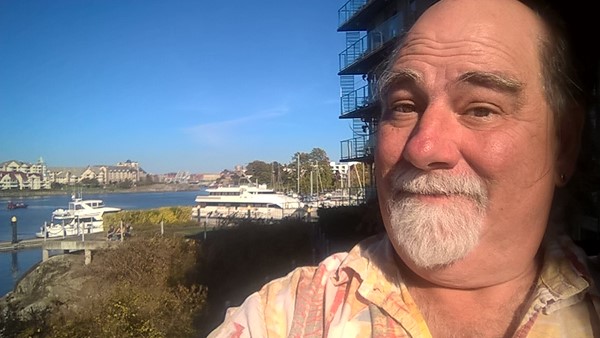 Made a run to the grocery store for dinner for four – all of my usual Victoria dining buddies couldn't make it (dissertation, cabaret, on a plane to NYC) but one of them sent emissaries!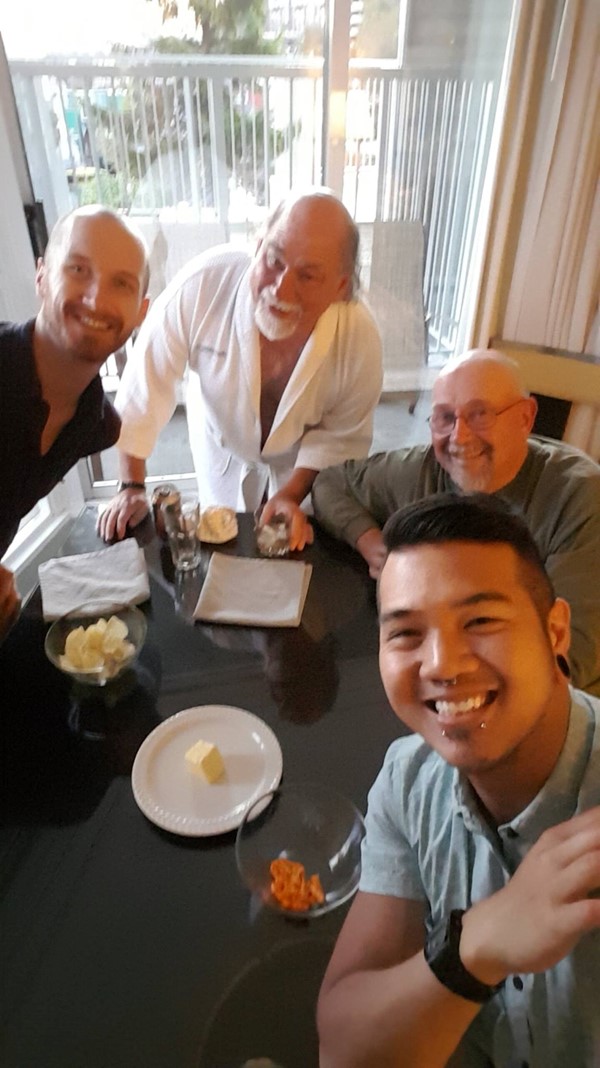 And we feasted well!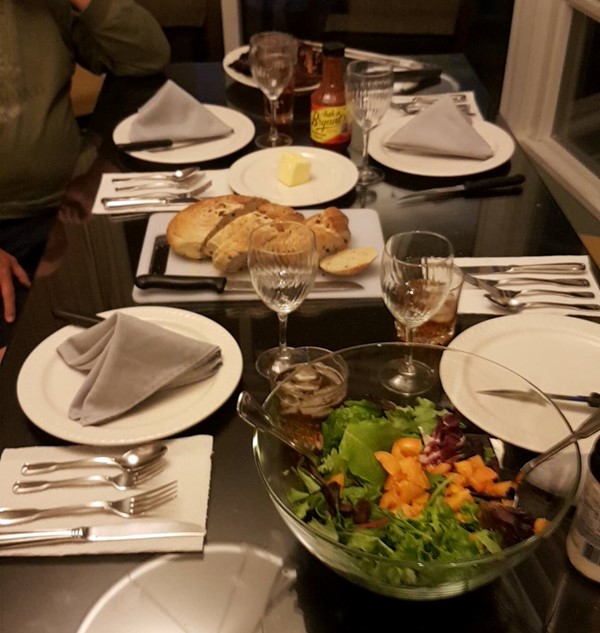 What a WONDERFUL way to turn the BIG 60 – old friend, new friends!
Birthday Ramble Part Two is just three single overnights – so we are one the road again in the morning – but first breakfast: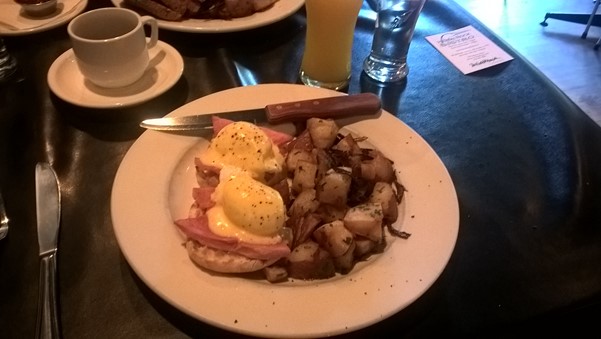 With a ManMosa (so they call it):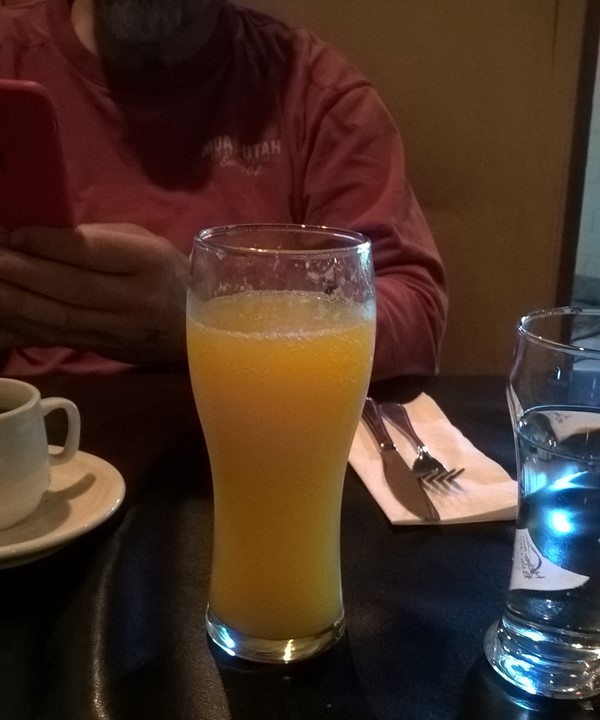 We tried to have a cocktail at the Bengal Lounge at The Empress – but alas, since my last trip, it's no longer a bar, but a banquet facility. Bad Empress, no links!: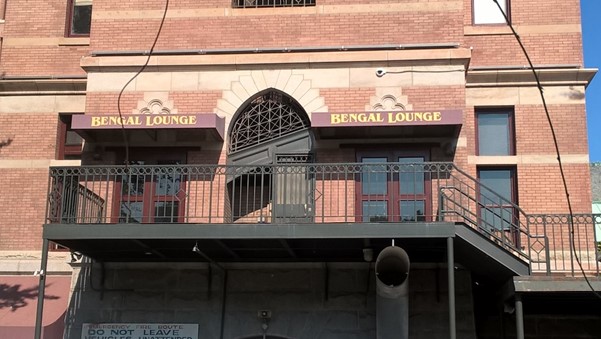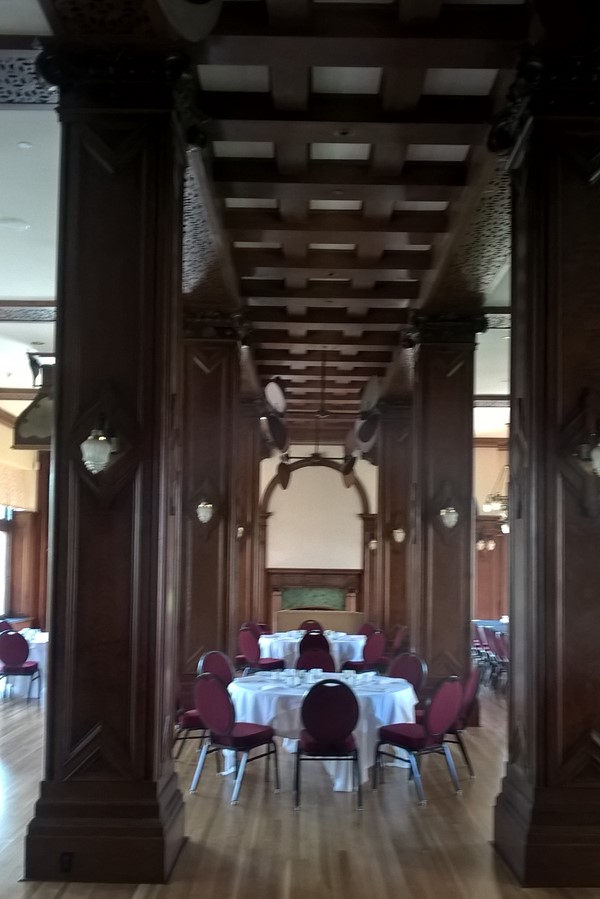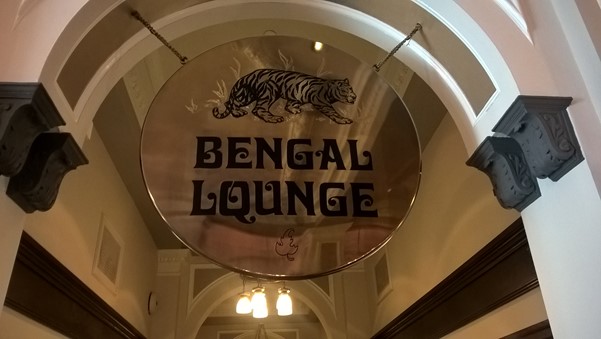 For the pictures of when it was actually a bar, with a WONDERFUL Chinese bartender, CLICK HERE. It's a LONG post, one that Rache found VERY amusing for so how my nerves where frayed that visit. I miss the that lounge – even with the Curry Buffet that wafted through the space.
We opted to put the car in the ferry line and get a MUCH cheaper cocktail at the Days Inn across from the ferry terminal: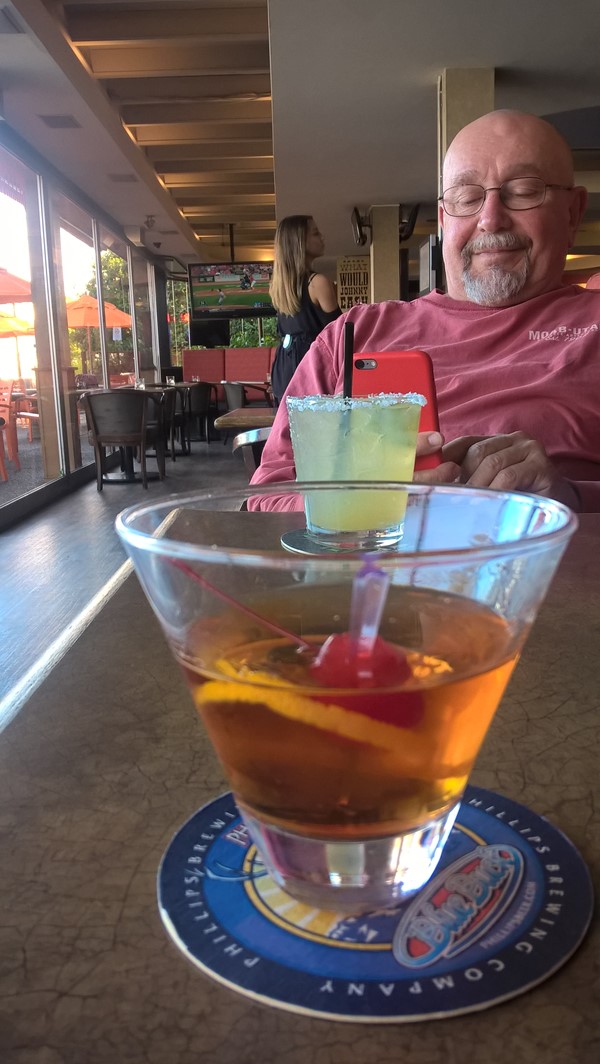 When we hit the lot to load – there was a SERIOULSY cool Land Cruiser-like vehicle – turns out it's a Bandeirante – a Brazilian manufactured Toyota Land Cruiser.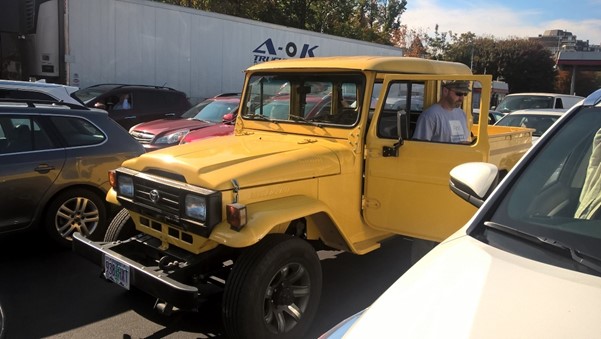 Nice views from the harbor (harbour if you are Canadian):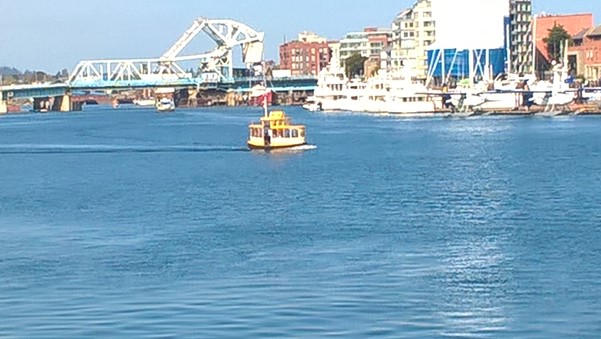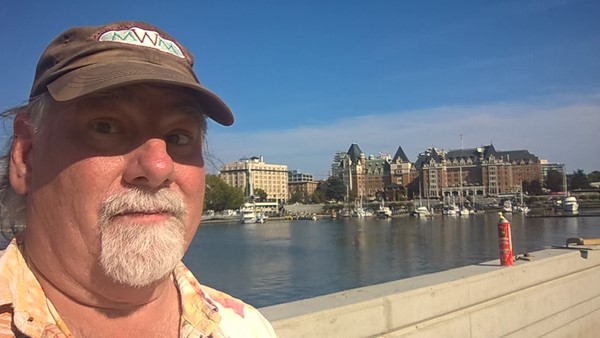 And of our boat coming in: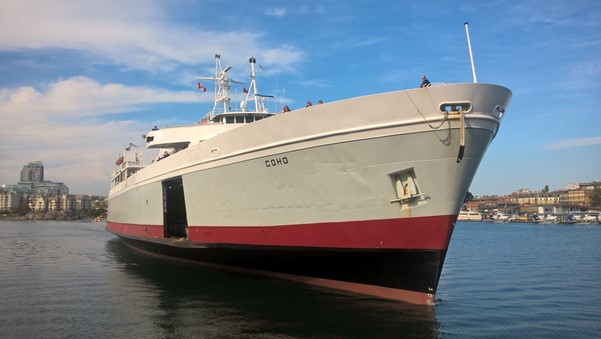 We loaded, had some snacks, didn't take any pictures and suddenly we are off the boat, through immigration, and checked into our final night on Discovery Bay – in a2-bedroom loft – spread across FIVE split-level floors with the master on the lowest floor with a Jacuzzi IN THE BEDROOM.https://www.worldmarkbywyndham.com/resorts/db/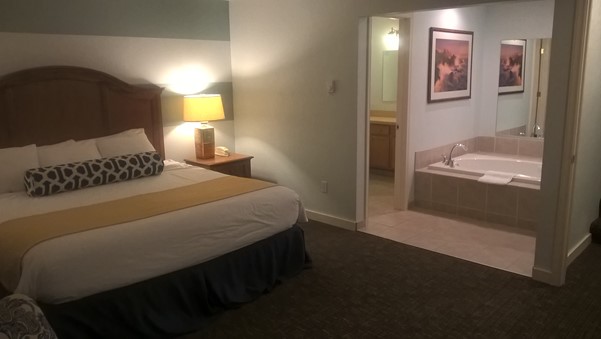 It was nice: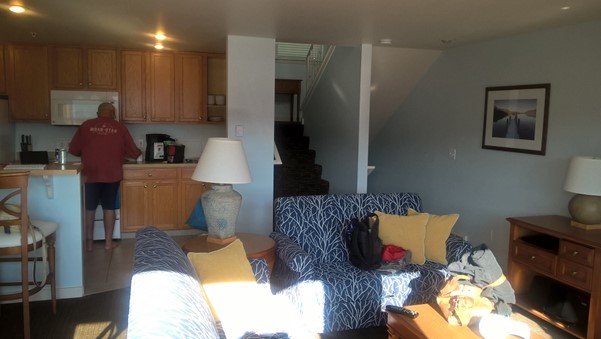 And the views were good:
And we had a nice steak dinner off the grill: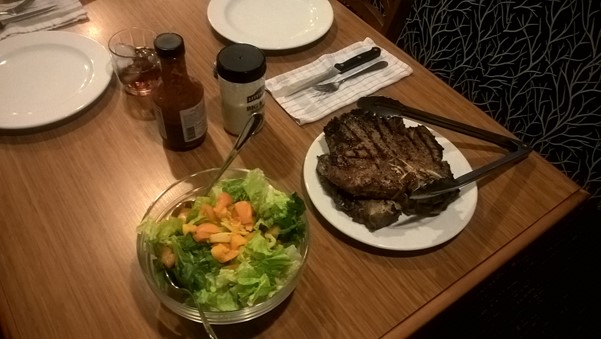 Only a small hiccup on the way home – the Hood Canal Bridge was open and we were 1.5 miles in a backup. Towards the bridge: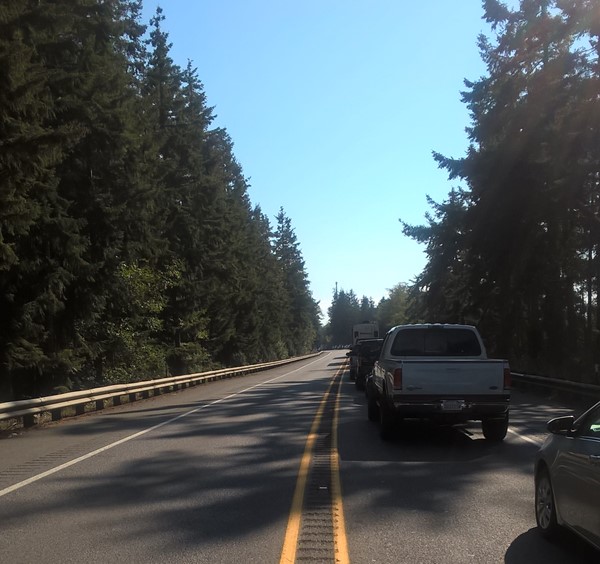 Behind us:
And a pretty day for a boat ride….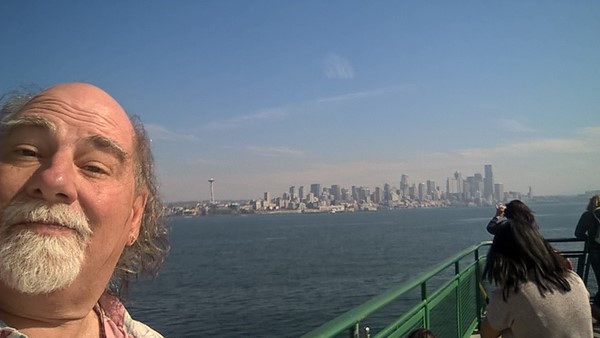 Home safe and sound.
[214.4]