My business partner just rolls his eyes when I mention mileage runs. Not sure what I'm talking about? CLICK HERE.
This is the first of four mileage runs I have planned this spring – all transcontinental flights, and number one is Boston. The fare was $256.00 roundtrip. That works out to 2,496 each way for a total of 4,992 flight miles, plus another 4,992 Bonus Miles for being an MVP Gold, so basically you have 10,000 miles (technically 9,984) to redeem which would be a round trip between SFO and LAX, or a little less than half for a roundtrip to Florida. End numbers — .0256 per mile which isn't bad considering they are valued at 1.9 cents, but the way I use them I get much more value since its business class international flights where I use mile – ticket prices that I'd never pay cash for.

The schedule: Leave SEA at 9:20pm after having drinks, salad and soup in the Alaska Lounge, arrive BOS 5:30 – walk from Terminal C to Terminal B to use the Admiral's Club, sleep for a couple of hours, get a cocktail: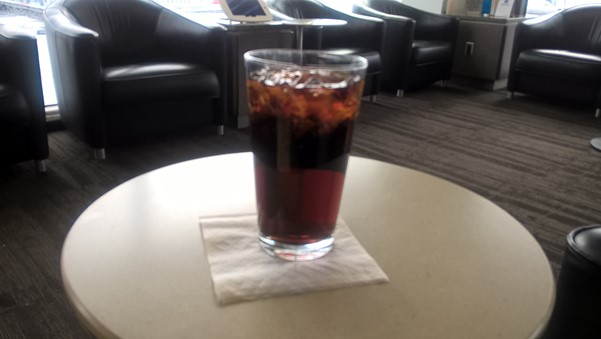 I was a little surprised at the size of my whiskey/diet, but I was a trooper and finished it.

Nice lounge though…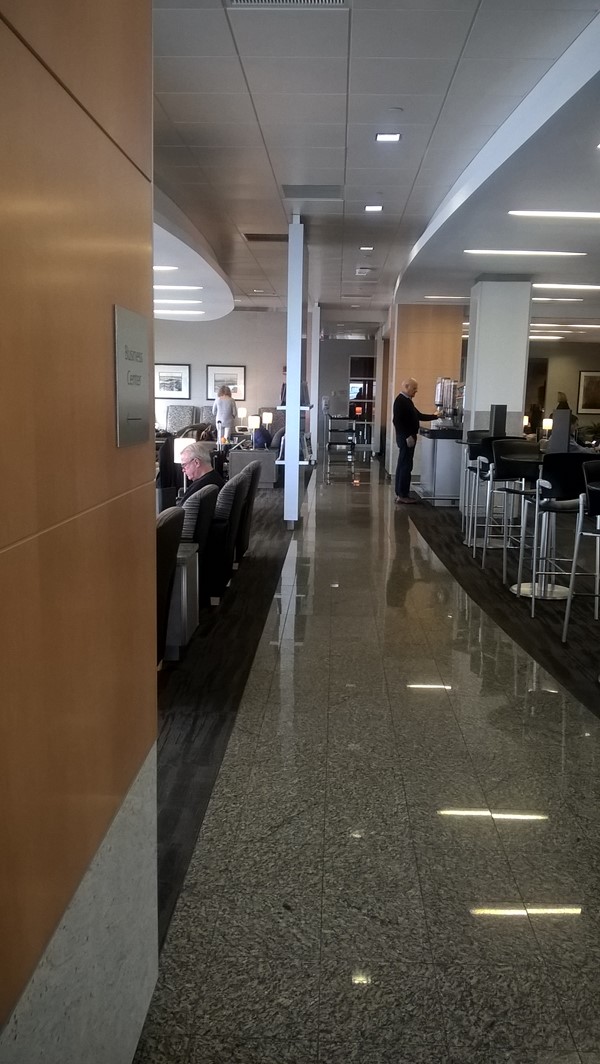 Jill picked me up at 11 to go have lunch with Pucci at Jose's Cantina in Cambridge. Great lunch!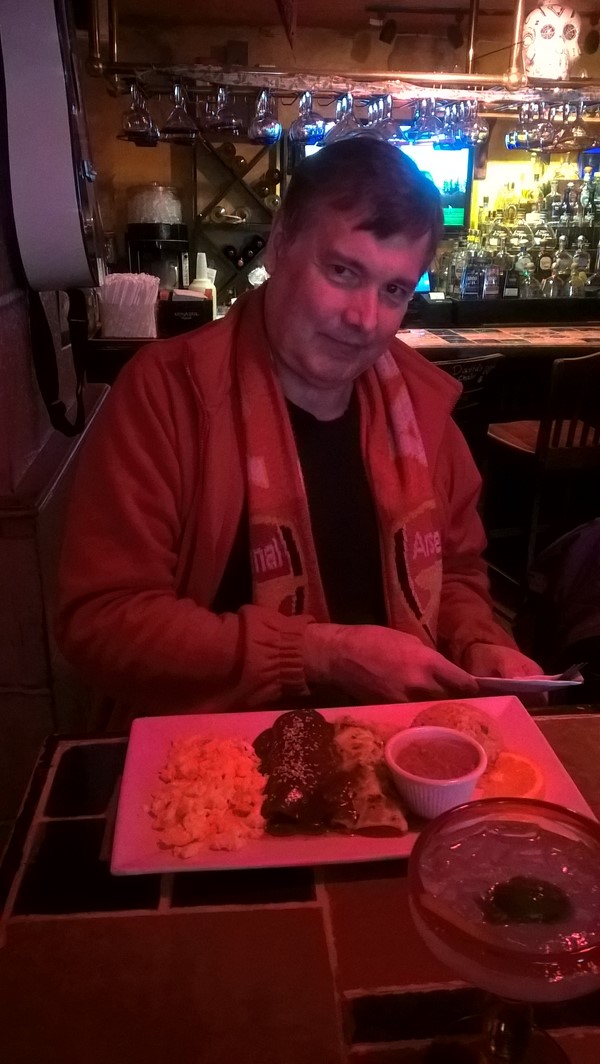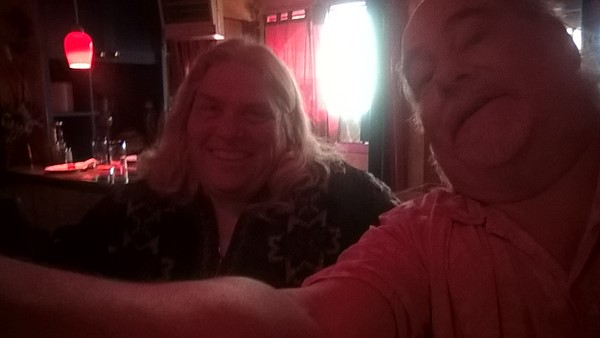 After lunch, we went computer hardware shopping before stopping at Jill's for installation (her), shower (me) before heading back to the airport.
Back at the lounge, the Mexican theme continues – there is a guy making fresh guacamole!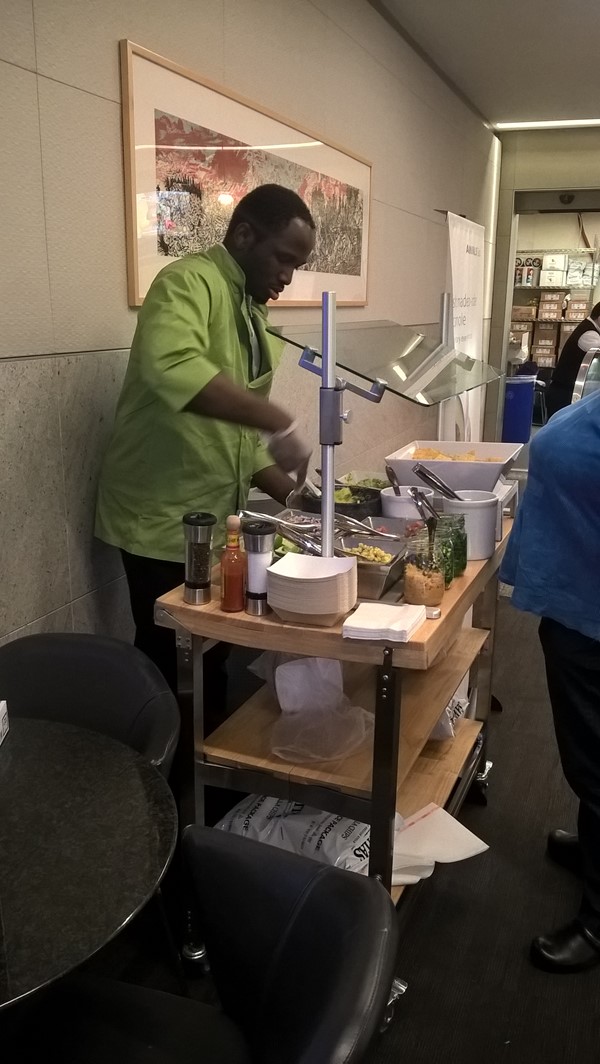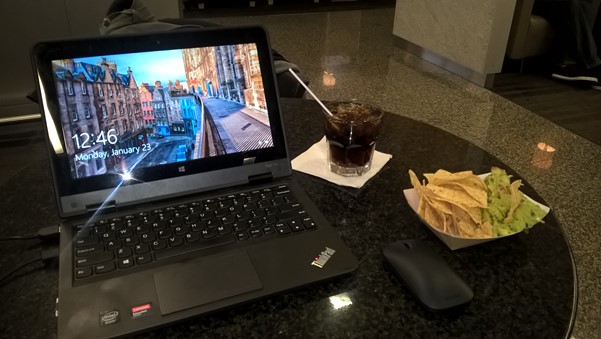 And one of the two soups being served was Chicken Corn Tortilla!
Return flight is at 6:20, and I'm number five on the upgrade list, so it doesn't look good – but sometimes, miracles happen!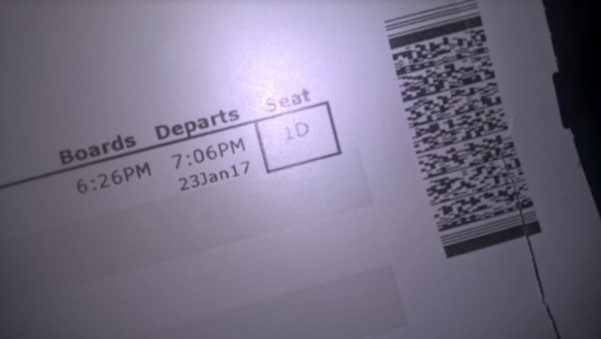 And even my number two favorite seat (favorite is 1C). Now if they'd just shut the back cabin door since it is turning the jetliner into a wind tunnel – I needed those layers!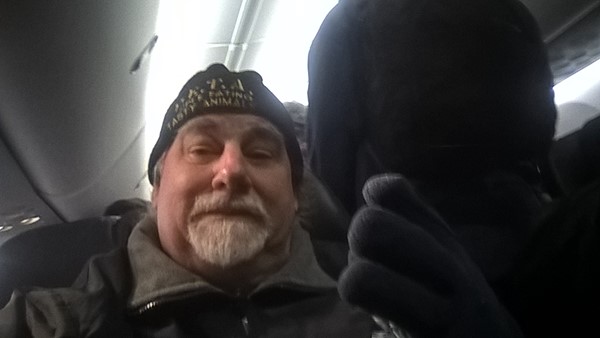 Of course, I'd stuffed myself in the lounge, but I ate the dinner they served anyway: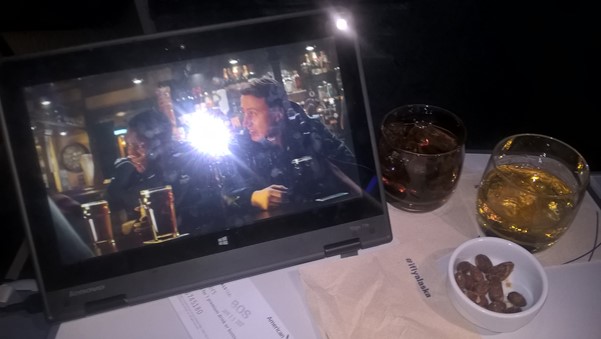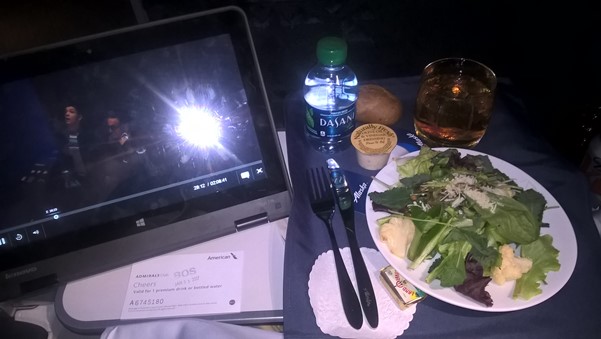 I went for the cod…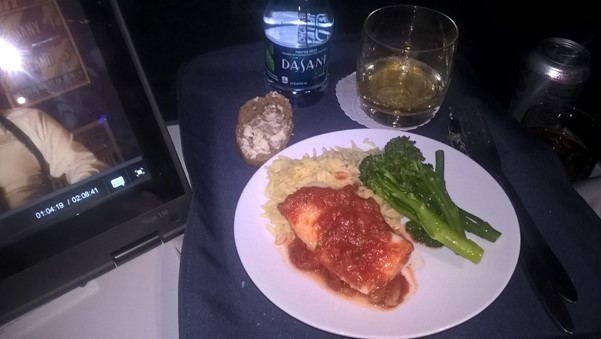 My seatmate went for the ravioli…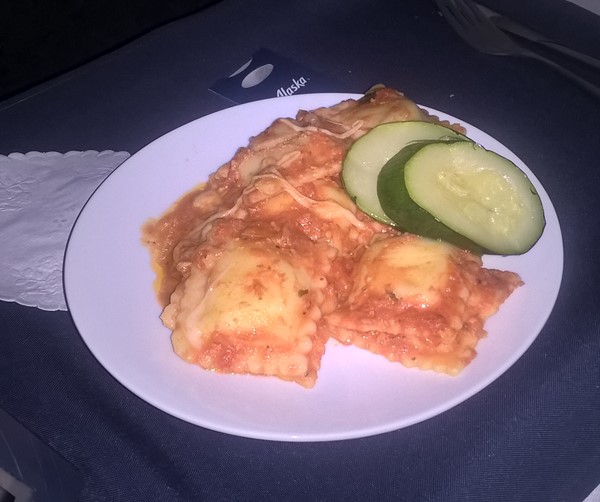 Not much sleep on the way home…and then Roxy showed up, so, not much sleep in the evening as well.
Only three more mileage runs to go!
[214.6]