Check out is at noon and we make it – guess it would be nice to show you where we are staying: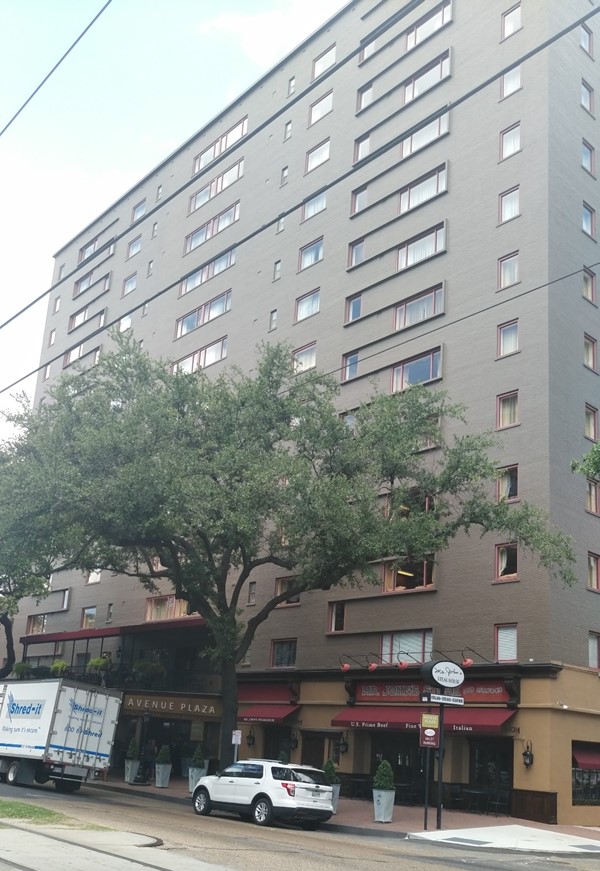 On the ground floor is Mr. John's Steakhouse – definitely upscale. Here is the backstory about Mr. John, from a plaque in the lobby: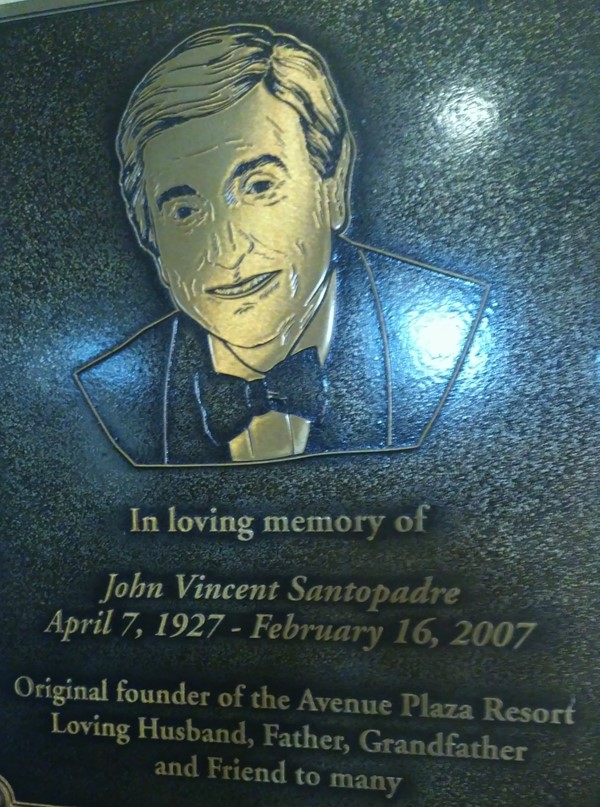 The nice thing about The Avenue Plaza is that its right on the St. Charles Street Car line: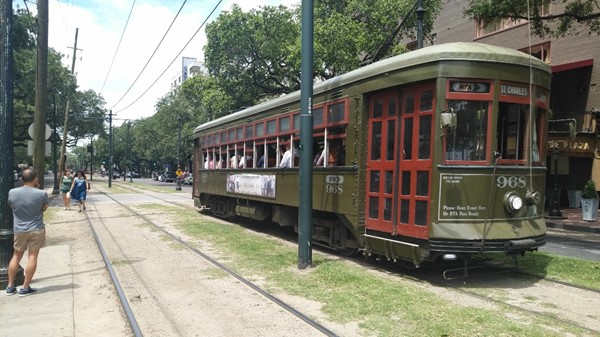 From the condo to Canal Street is like 15 minutes: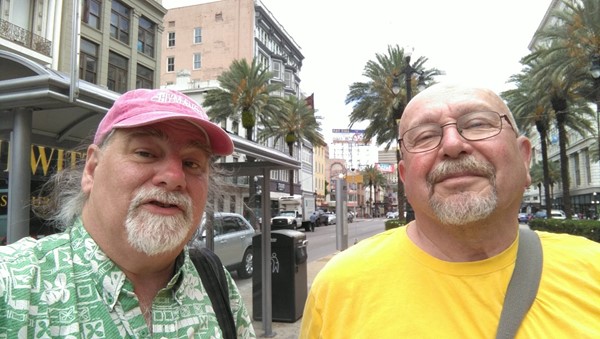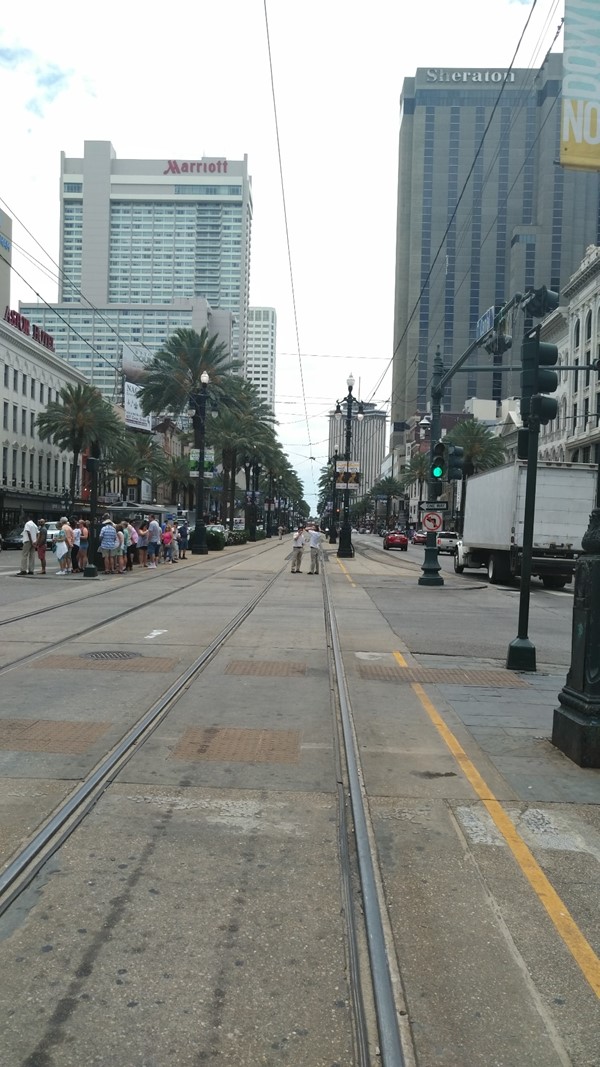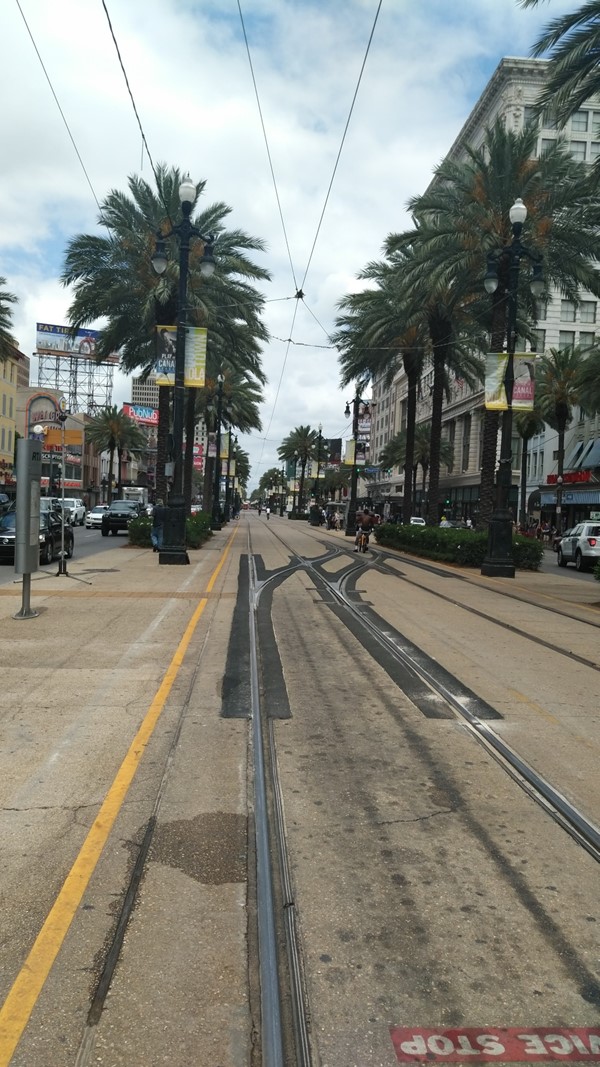 We are headed to the Waterfront (also Harrah's Casino):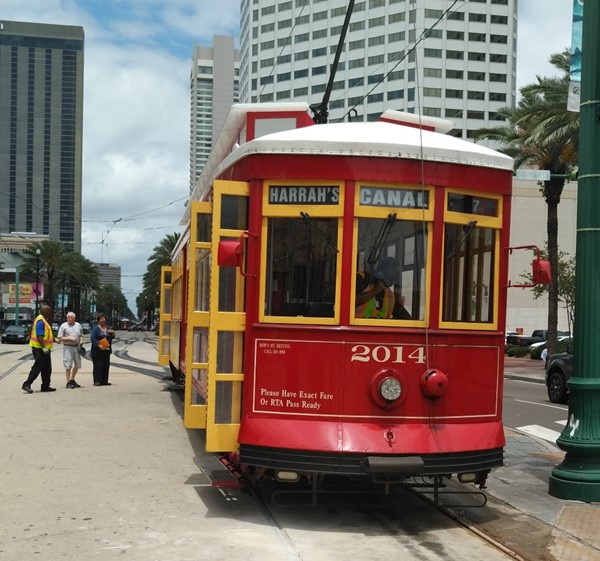 This is Rache's day, so we are heading over to New Algiers, which means a trip across the Mississippi!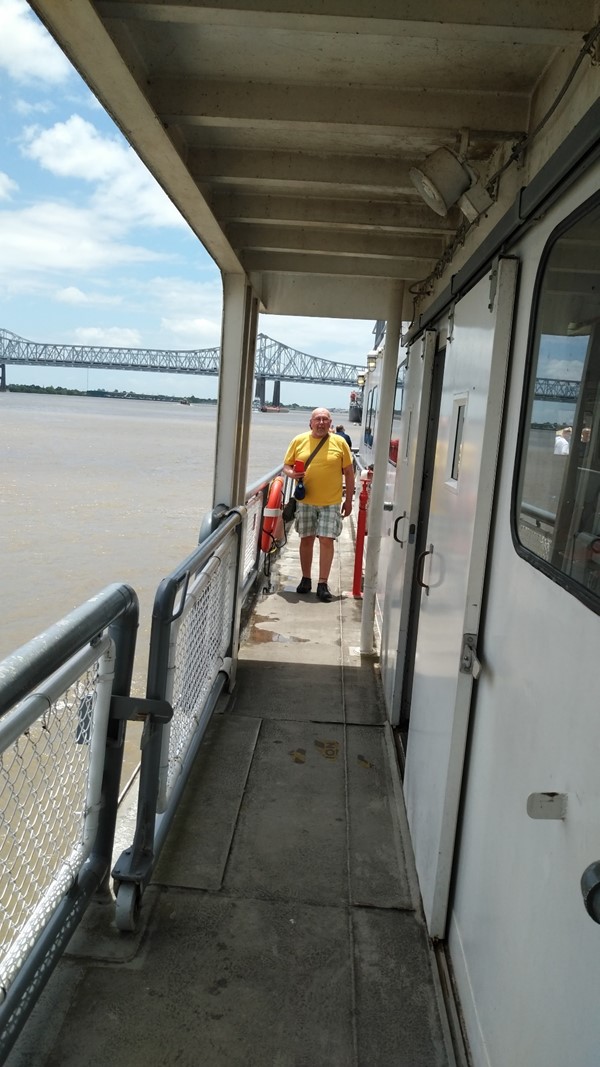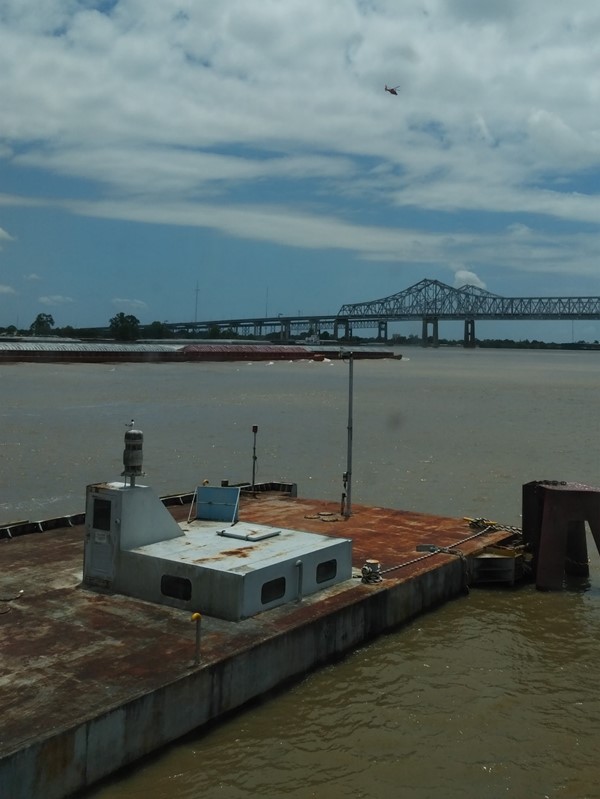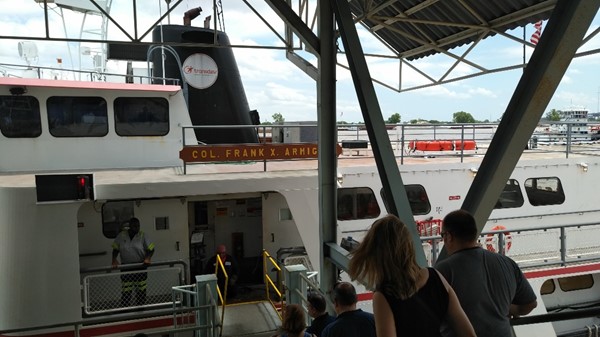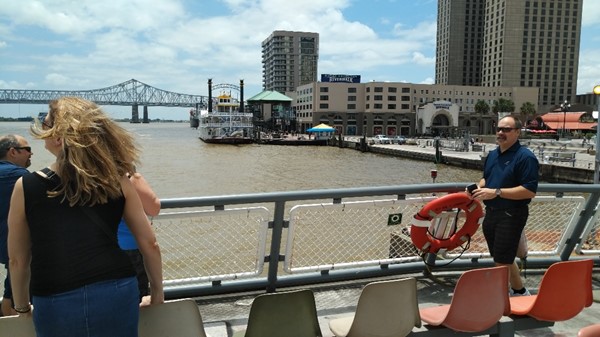 Rache wanted to eat at this place in New Algiers called the Dry Dock: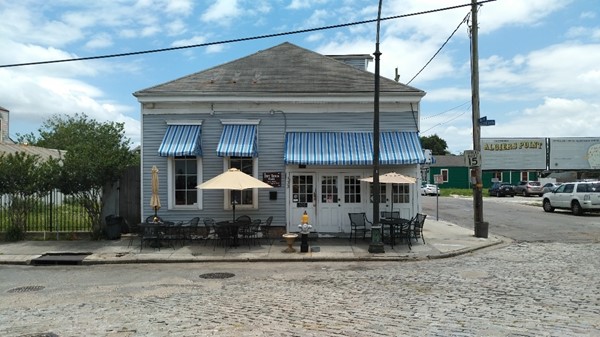 It's half a block from the dock.
And has a wonderful "divey" quality to it: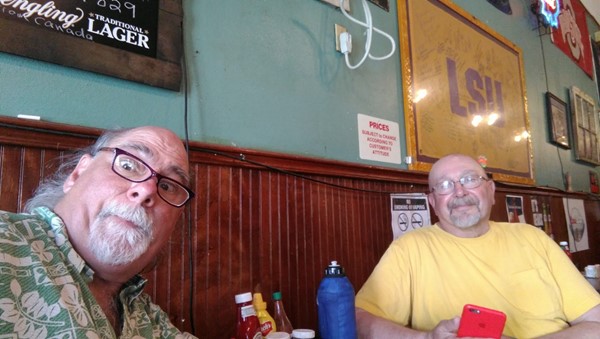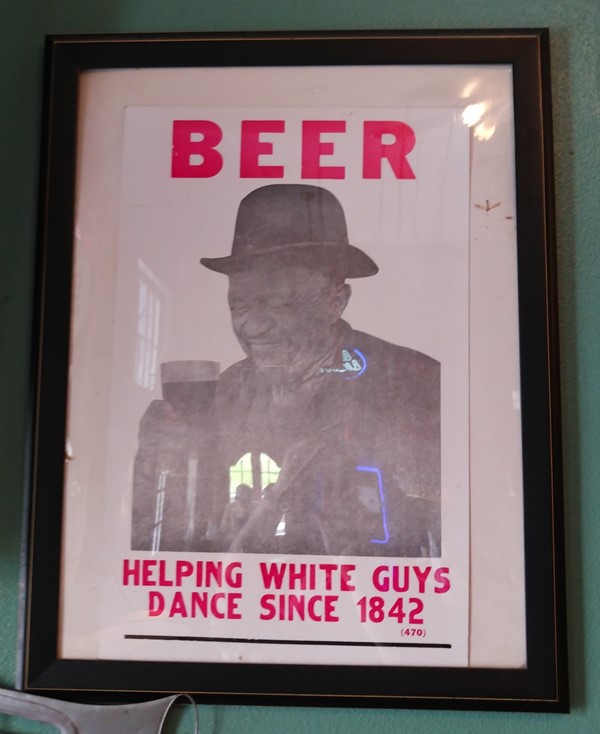 We both ordered specials off the chalk board: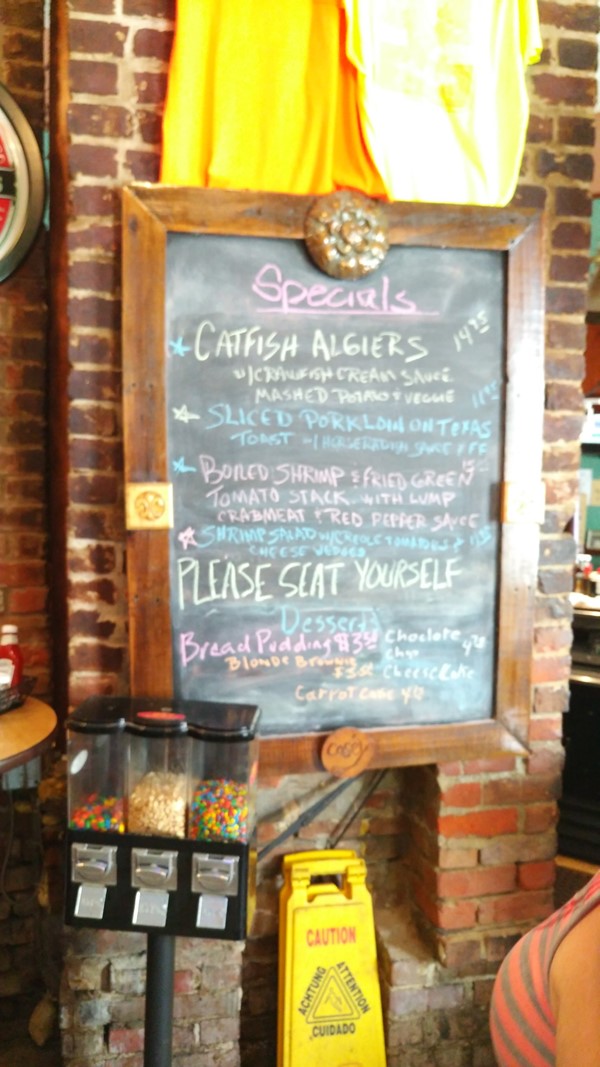 Rache had the boiled shrimp with fried green tomatoes and lump crab meat in a red pepper sauce (not bad for a "dive" bar!).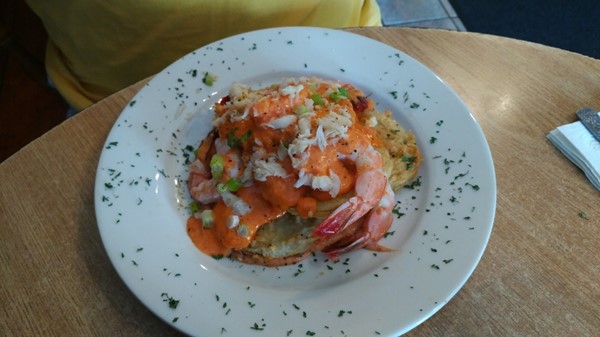 I opted for the fried catfish with crawfish cream sauce over mash potatoes – with vegetables I didn't eat: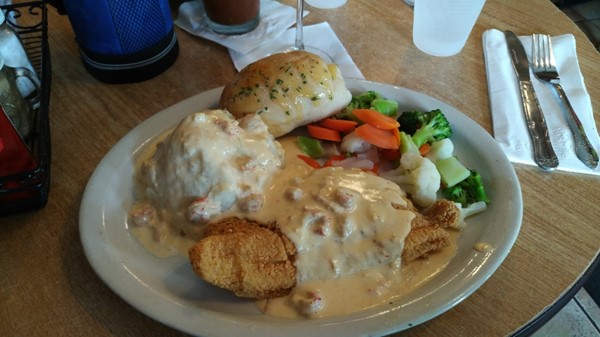 Lordly, that was a FINE meal.
Only slightly marred by the non-stop coverage of what was going down on Lee Circle…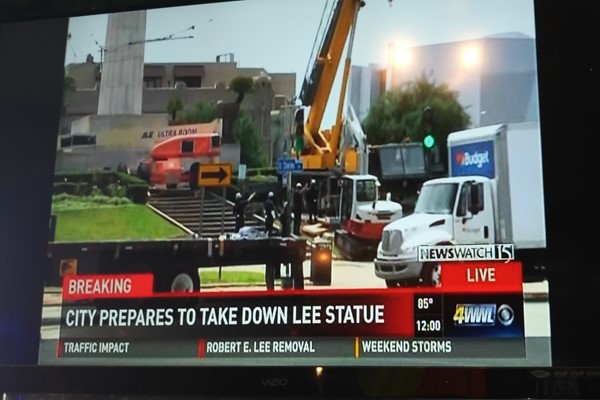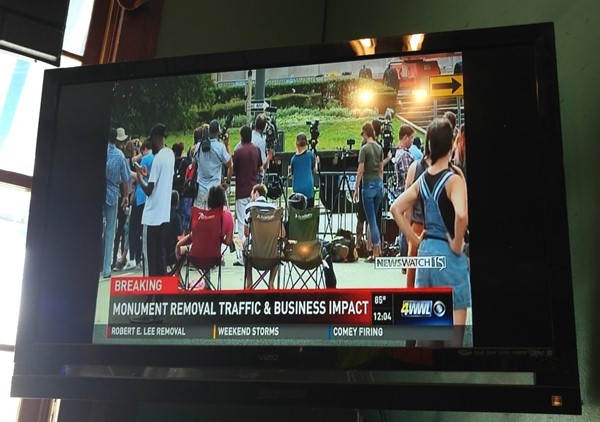 Back outside in the real world, for some odd reason, there is a statue of Louis Armstrong in New Algiers – he wasn't from there, nor lived there: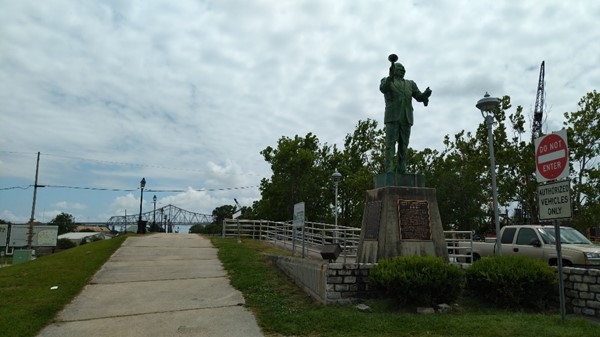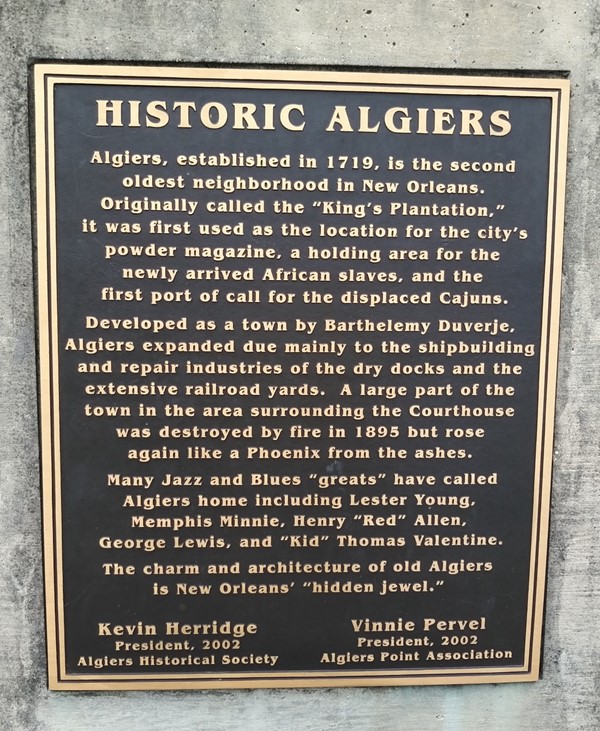 Soon it was time to head back to the city and collect our bags from the condo.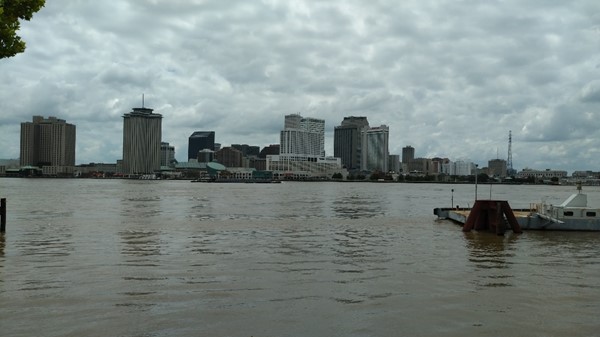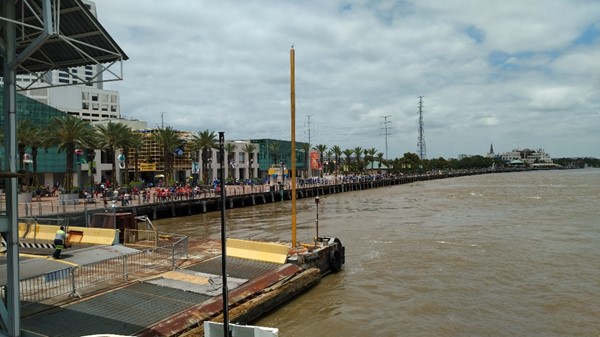 Our last stop of the trip in New Orleans was to get another drink from Kevin…who showed us his cherry.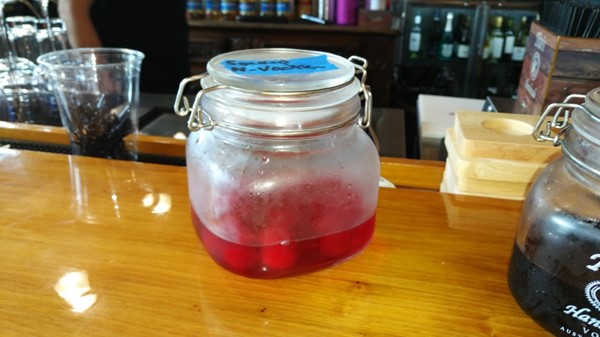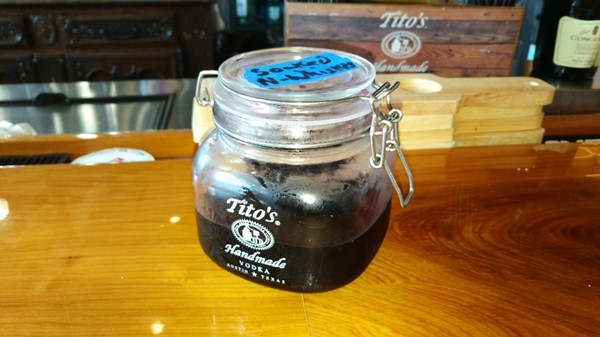 Technically, cherries – I had to buy some Tums from what we have done today…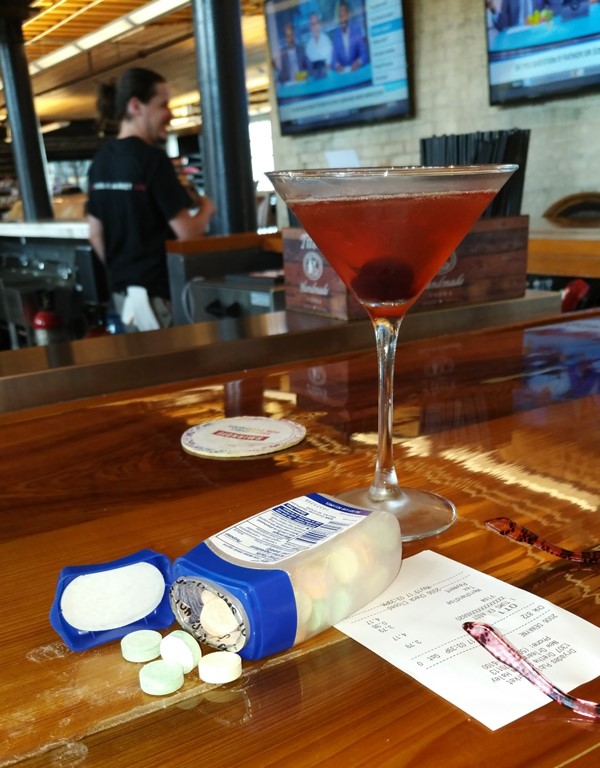 And if you look at the bill, these are the cheapest, high quality, drinks in town!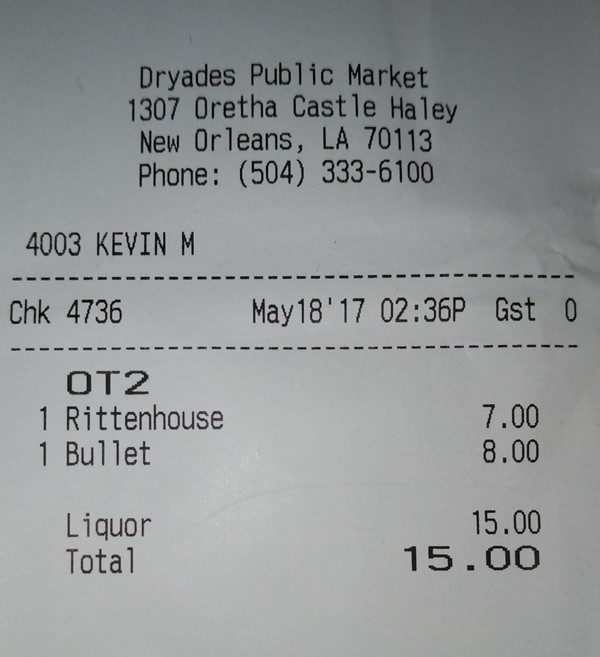 Life in the Big Easy is hard!
A couple of city shots on the way to luggage collection….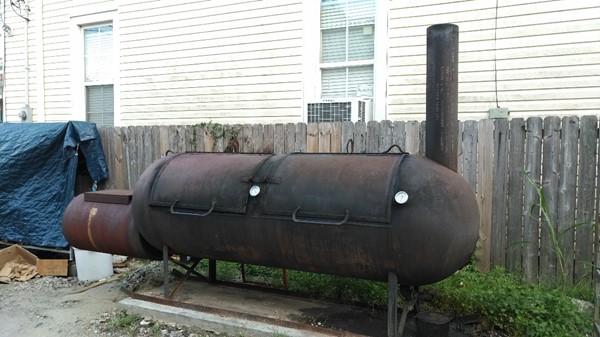 Now THAT is a BBQ!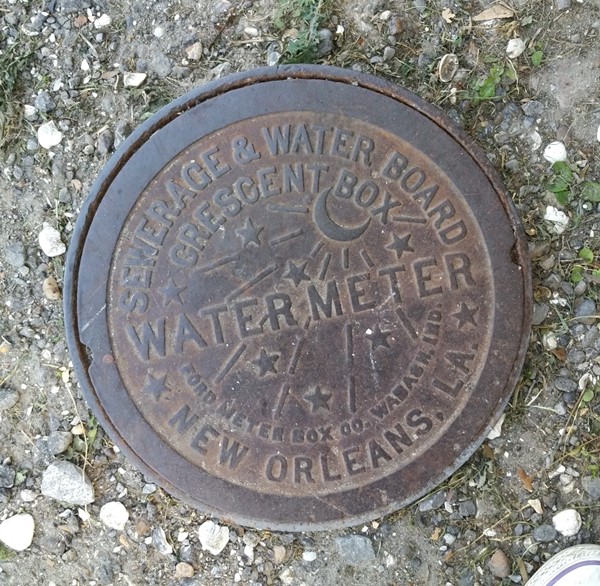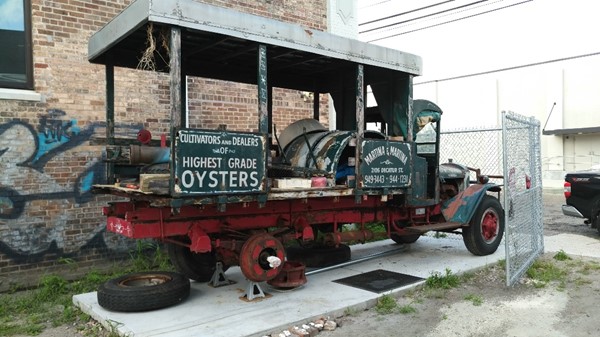 Before you know it, we are back on the plane: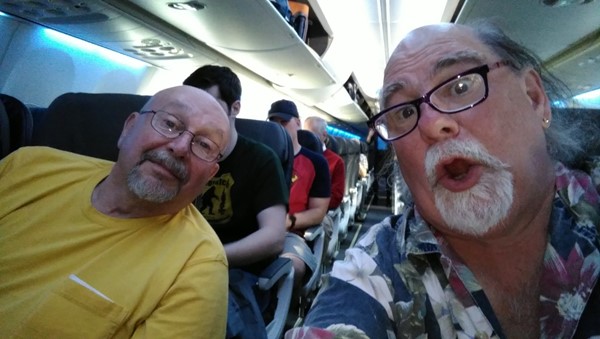 Flying into the sunset: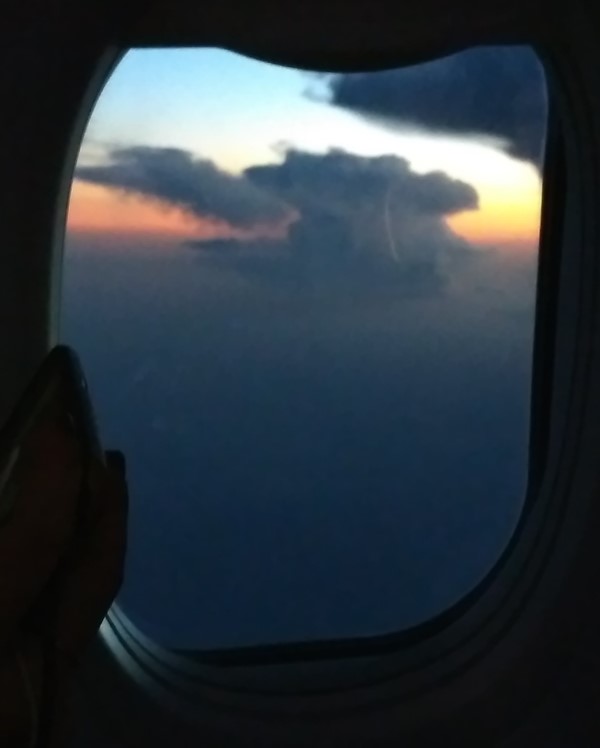 I already miss this city.
[218.6]