Woke up to a cup or two of coffee, followed shortly by the daily spread of meats, cheeses, bread…very civilized.
Today's expedition is to a local Environmental Learning Center – at least, that's what we would call them in the states. Very tranquil place…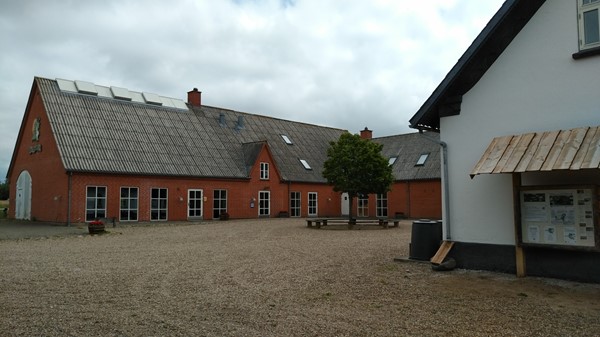 The have a small unmanned museum that goes into the history, flora, and fauna of the refuge.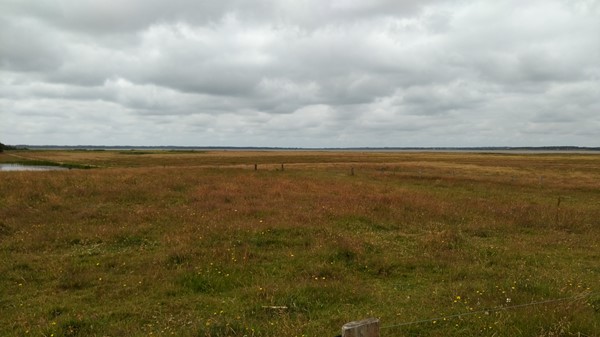 And some goats looking for a handout…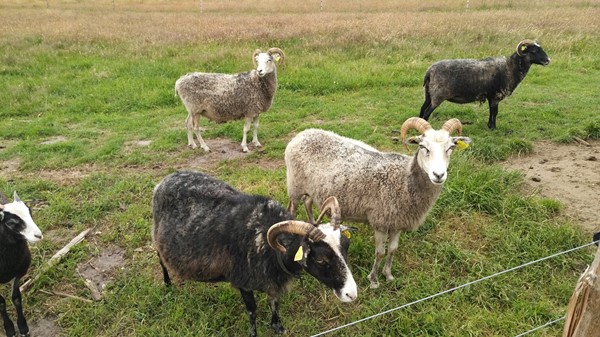 Winding our way back home we stopped at another park…that stretches from the sea for a mile or so, a greenbelt: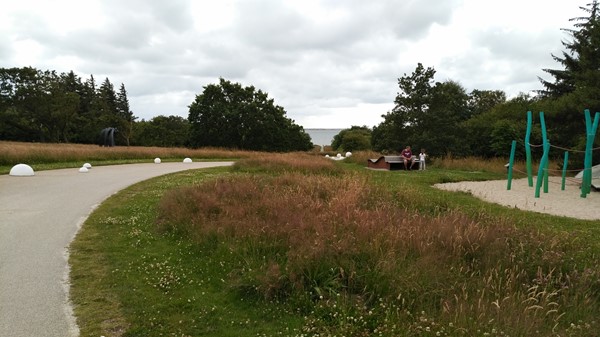 The white orbs of different sizes are the path lights (and things to jump on for the children).
The sun comes out for a bit when we return so that we can sit outside before dinner: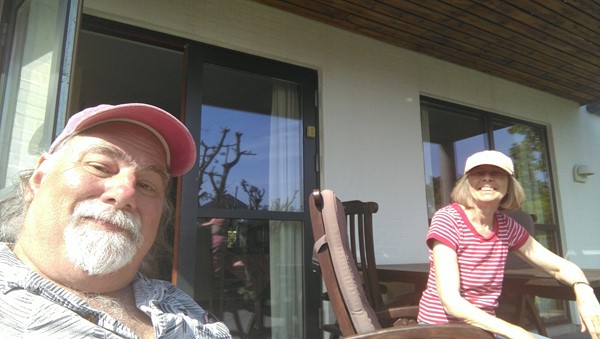 And another marvelous dinner it was – with a shrimp and avocado starter…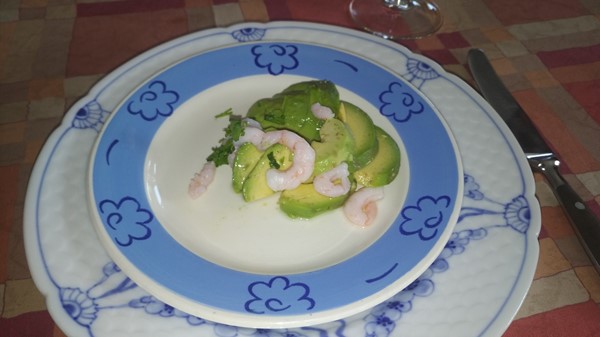 Followed by a pork tenderloin stroganoff…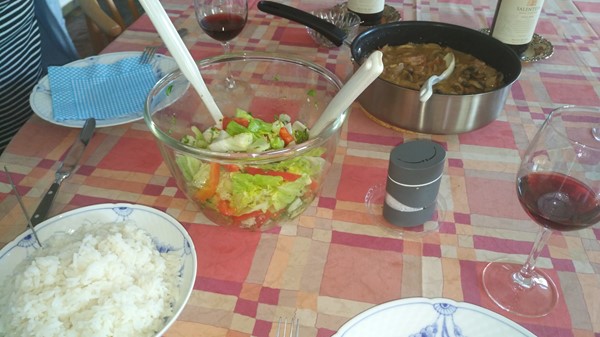 After dinner, Hans suggested a walk the beach: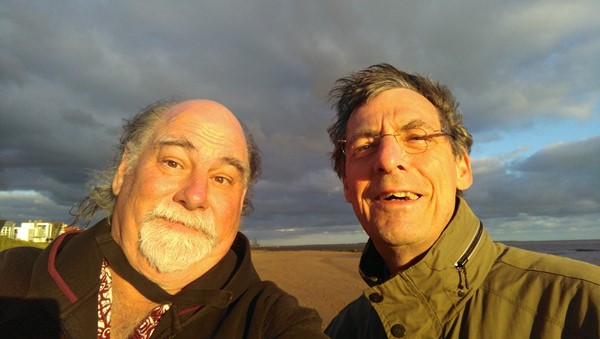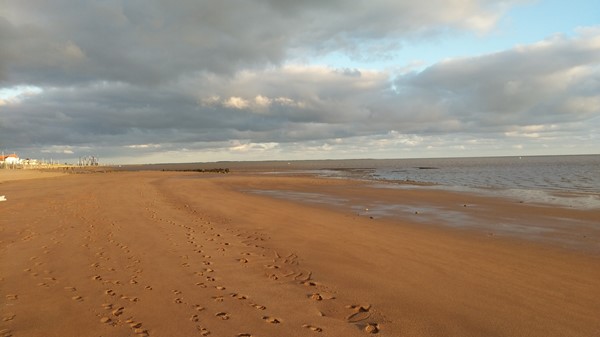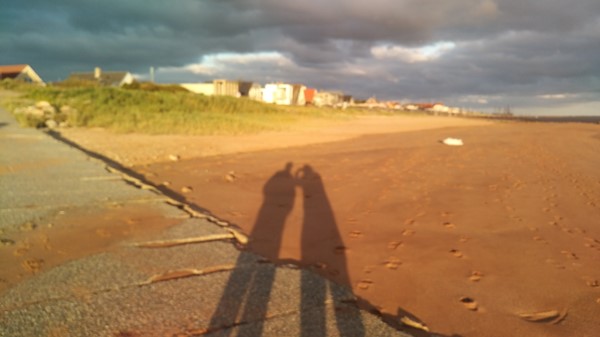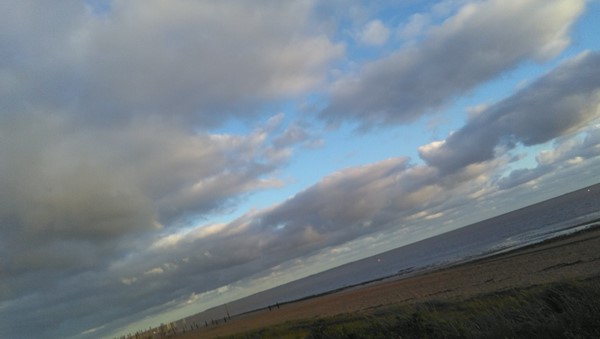 And a tour of the local architecture, including the "brutalist" style home and office: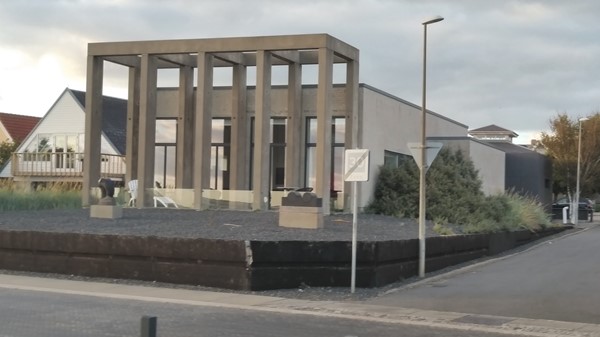 And less brutal examples….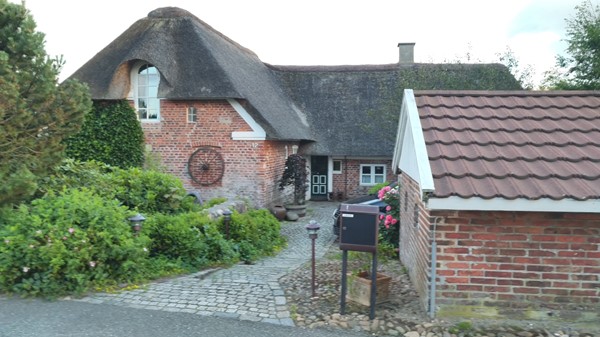 Detail of the thatching for the roof: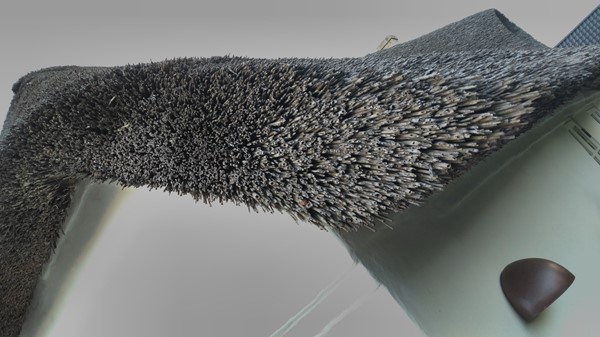 More examples on either side of the brutalist: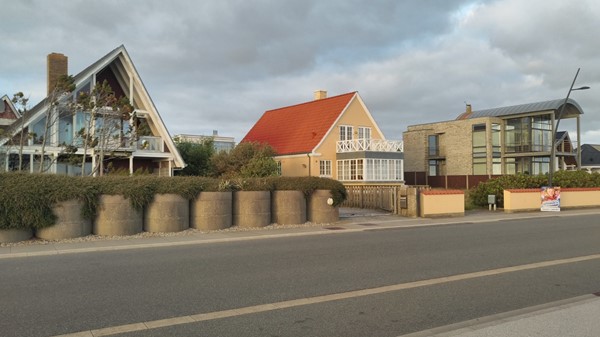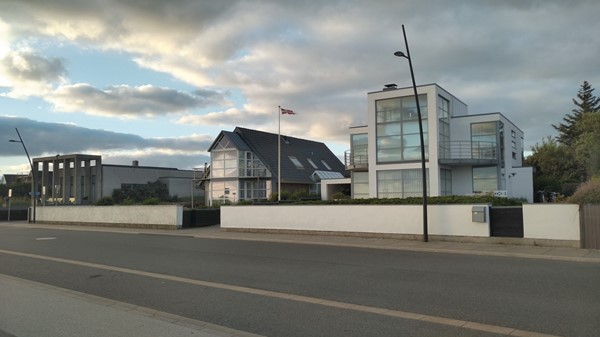 The ones above are just across the road from the beach, the ones below within a couple of blocks…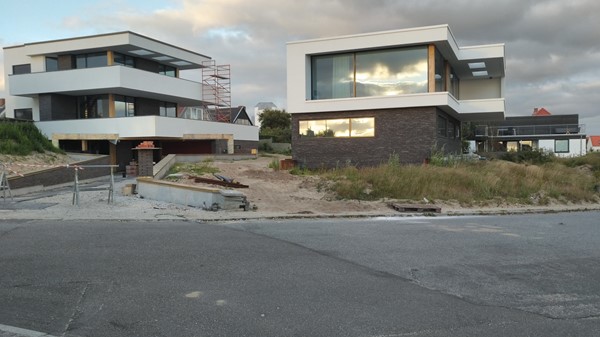 And even one property that was at the heart of a neighbor dispute over size, and had sat partially completed (with approved plans) for over eight years: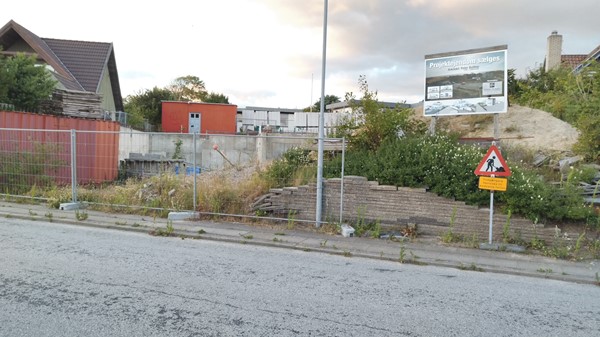 Guess that would be the payback for the complaining neighbor – a decade of an open sore next door.
It is the same neighborhood as yesterday's first church.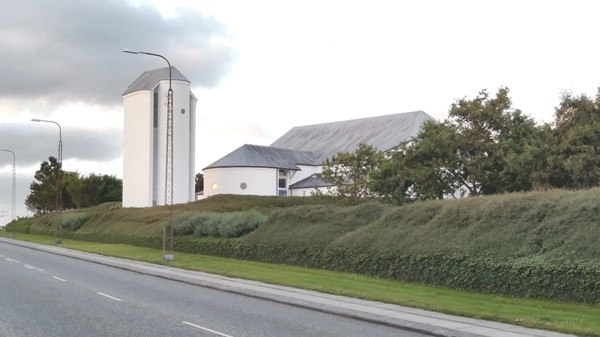 It doesn't get dark until after 10pm, and tonight we experienced a "close to" full moon – the before:
The after: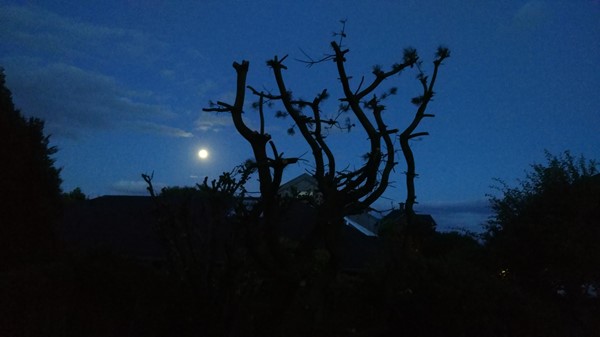 Another fun day in the less travelled (at least by Americans) part of Denmark.
[? ? ?]