As anyone who travels with me knows that I'm not an "early to bed, early to rise" kinda guy – but that was the case last night.
My admission is that my "breakfast" was the last half of last night's Double Quarter Pounder – I'd ordered the Quarter Pounder Deluxe because it had more salad on it, but took what I got – and got two meals out of it.
Before I go further – let me show you where I'm staying, which would be the WorldMark Kapaa Shores on Kauai. The view: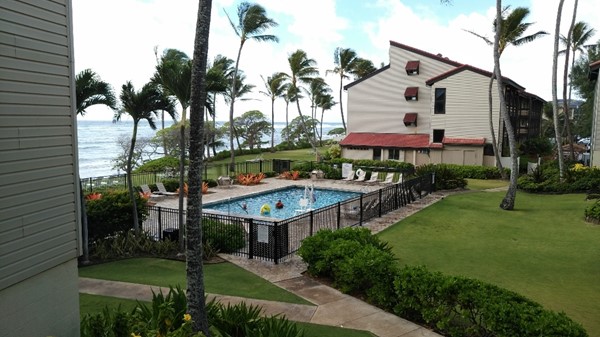 The interior, already messy!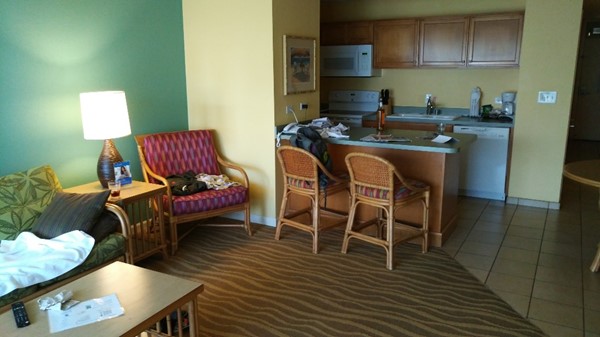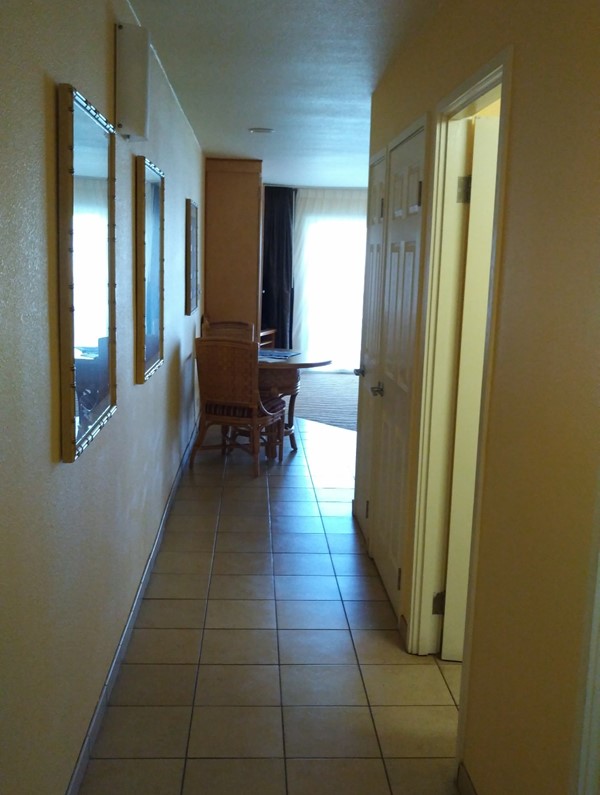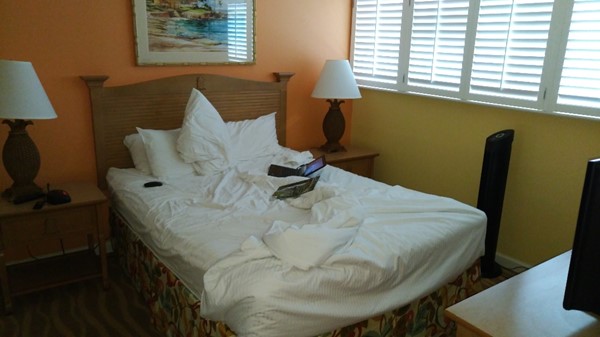 Today's mission is hitting a couple of thrift stores, and stocking up the condo. Found two thrift stores in the Kauai town of Kapaa where I'm staying.
It took a little looking to find the first since I looked it up on the web and didn't bother to actually use the GPS on my phone…but what a score it was!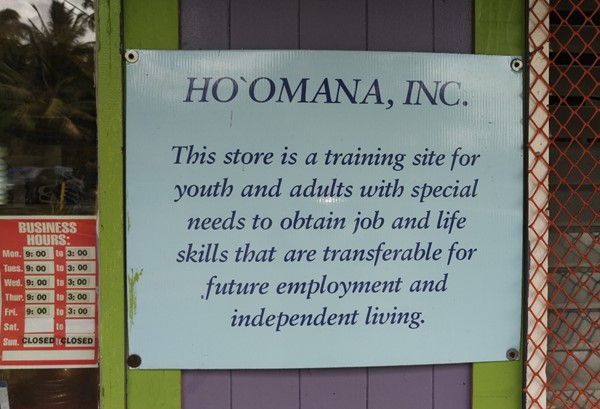 I was happy to give them my money – even happier when they said that if I gave a donation of $1, I'd get 50% off on everything!
Five shirts later (including TWO Tommy Bahama) I was out the door for $32 and some change. WOW.
Next up was one that was actually closed, but found another one just back up the road next to where I had lunch.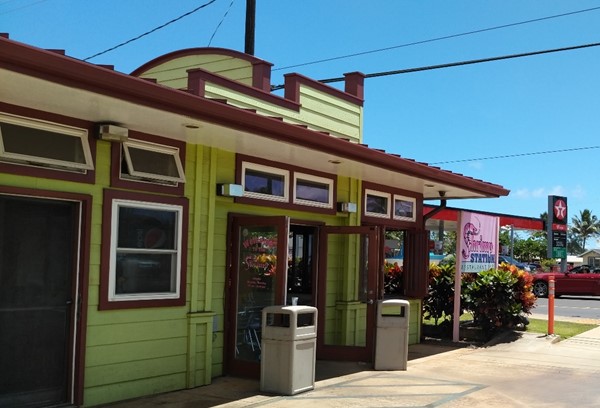 I got the "shrimp tacos", which oddly, came with chips and salsa (which I took home) at The Shrimp Station…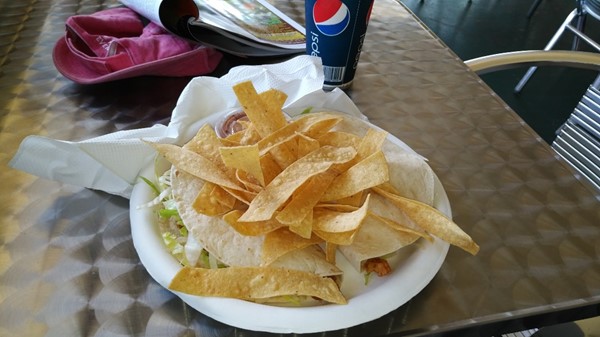 The tacos (good, but messy) are hiding under the chips.
Don't know the name of the thrift store – but picked up another TWO Tommy Bahama shirts, including an EMBROIDERED one for $9 each. I was so excited by all the shirts (which is what I came for), that I forgot to check for cargo shorts that don't come below my knees.
Here are some shots of the shirts: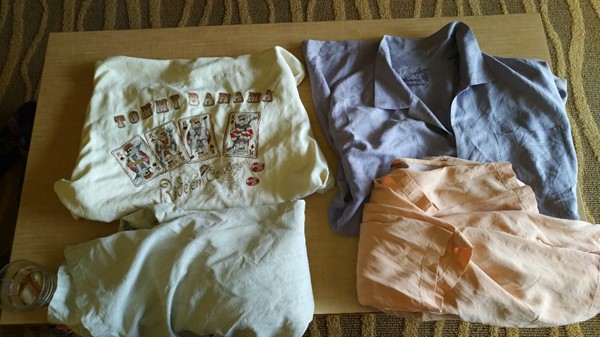 Embroidered on the upper left. Bottom two are going to people who better fit the size… and the whole stash!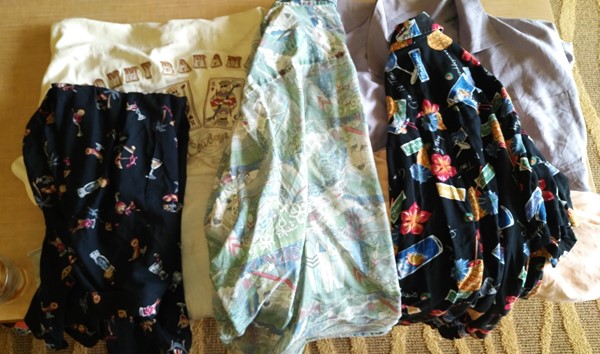 Yep, got another couple of "Cocktail Hawaiians"! Here is a closeup of the embroidered one: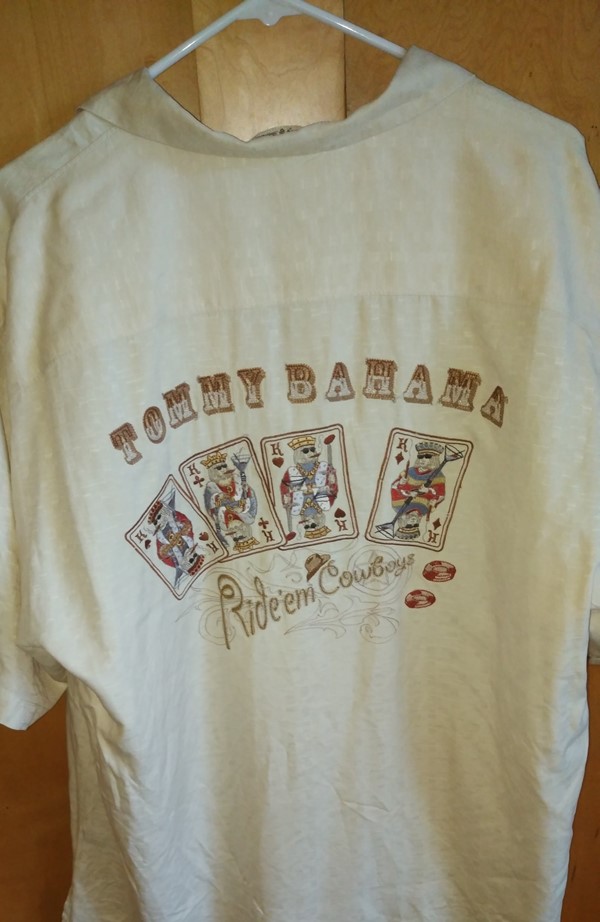 The embroidery would make its original cost in the $200+ range (not bad for $9). Downside, it's thin fabric, and is a small amount of fraying around the upper lettering. I'll still take it!
Here are a couple of shots of the "ride" that Dollar gave me instead of the Corolla: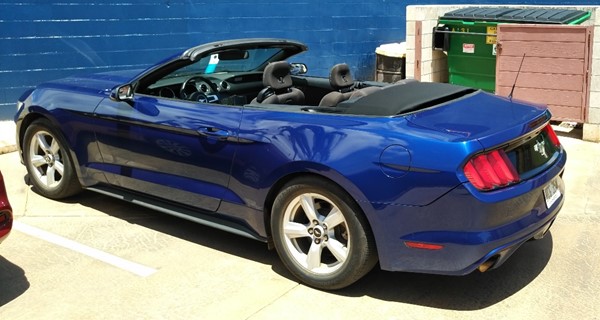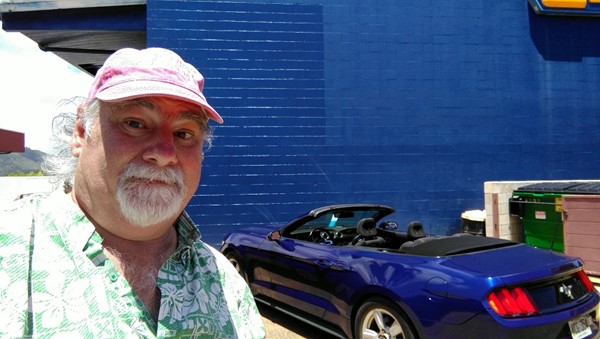 Hit Safeway for groceries for the condo, once again hitting the bargain sections….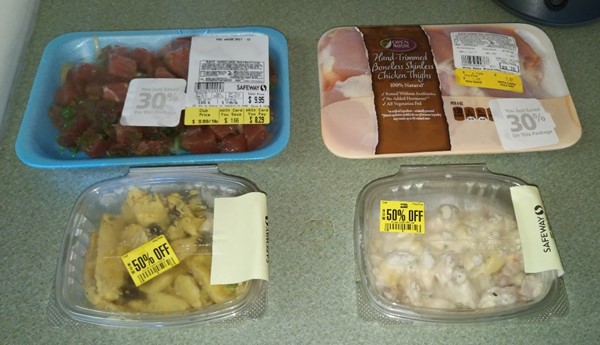 And who would have thought Finish Butter would be the cheapest "real" butter when you don't need a pound: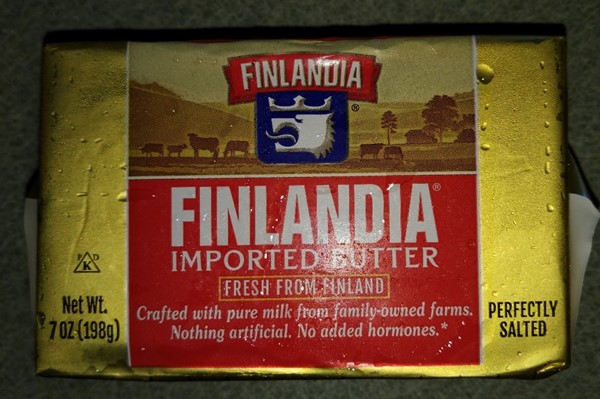 After all the shopping, I grabbed some more shots of the grounds of the condo…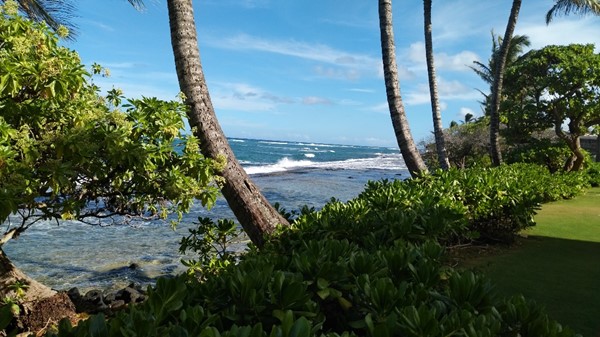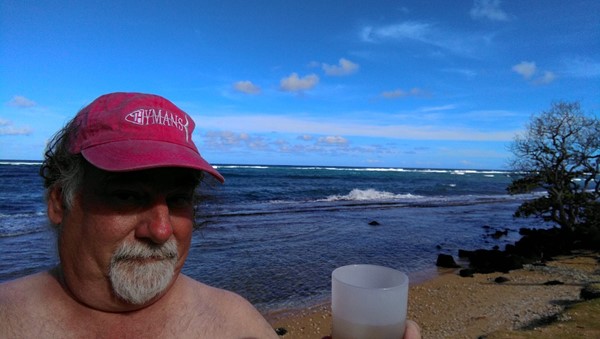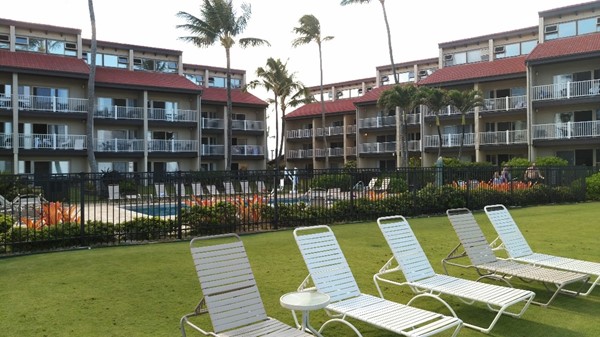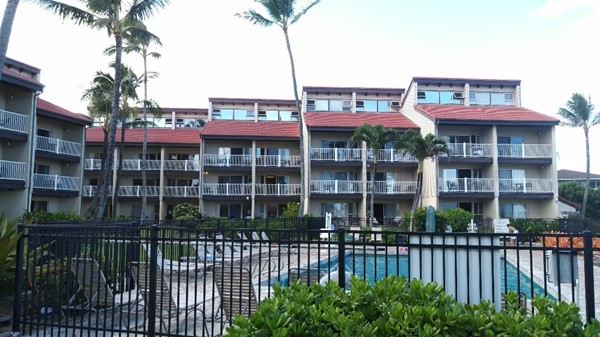 And this charming plate on a tree: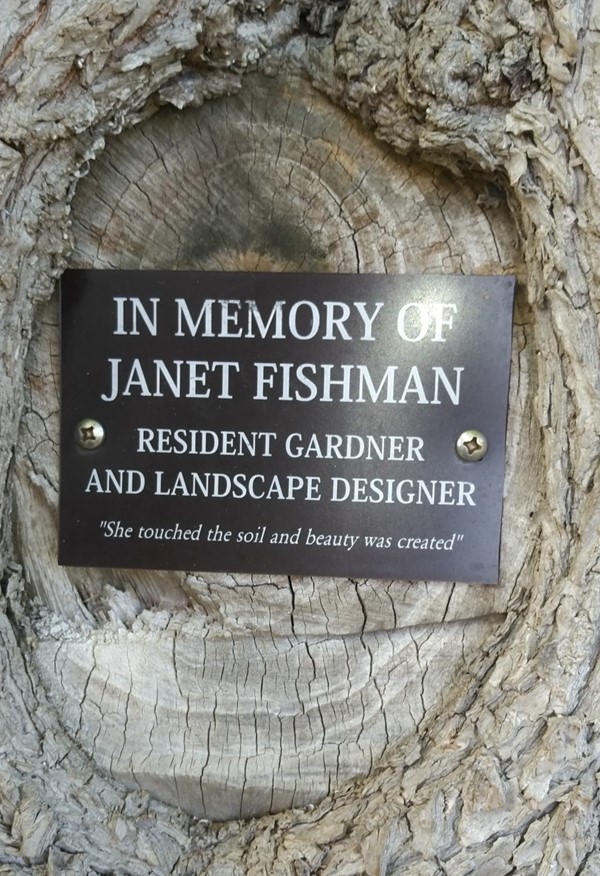 And then there was dinner….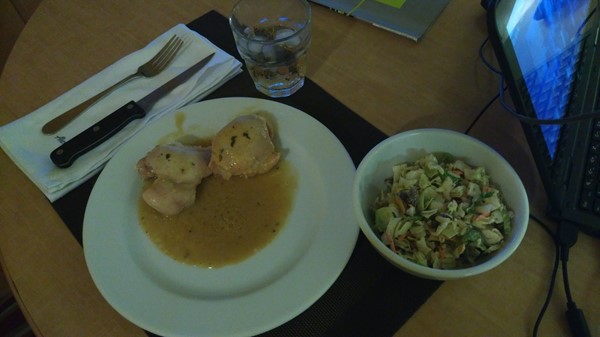 But then, there is the computer setup to keep in touch.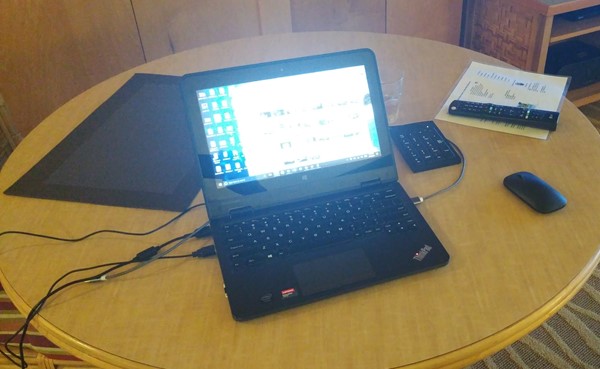 And a sunset.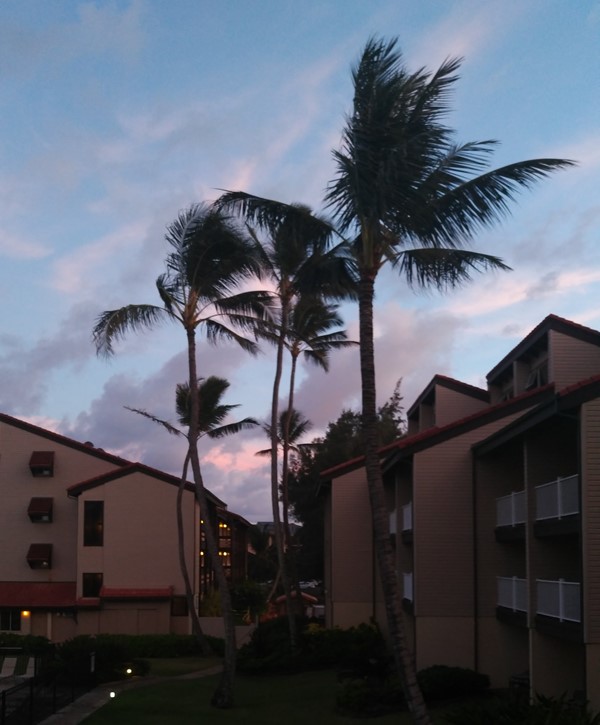 Life isn't too shabby.
[? ? ?]