Yep, it's already a third of the way through January, and I'm finally documenting my Christmas/New Year fun.
After visiting friends in Forks the first two days of Mark and Onyx's visit, I returned home to a full holiday feeding schedule. Look at the Beef Wellington that Onyx (and Mark) made for a group dinner at his cousin's house in West Seattle: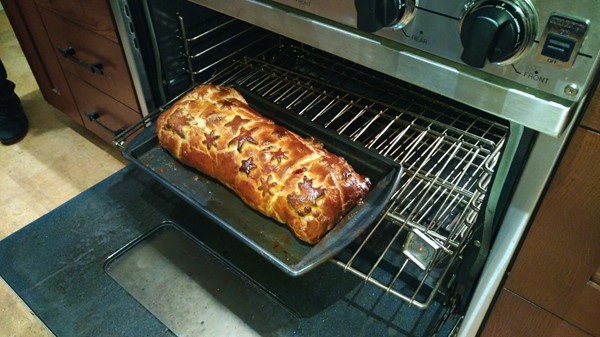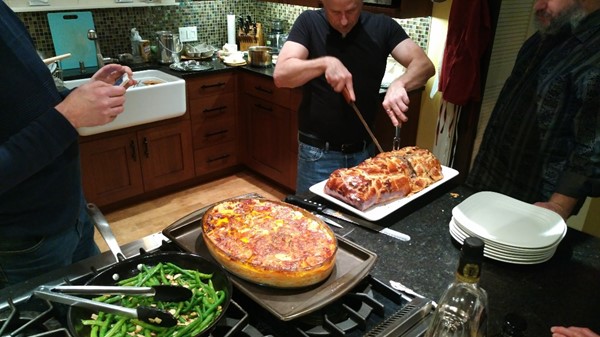 I brought a 3-liter bottle of Bonny Doon Le Cigare Volante Blanc – a replacement for a bottle that died a year ago Thanksgiving. We put a good dent in it!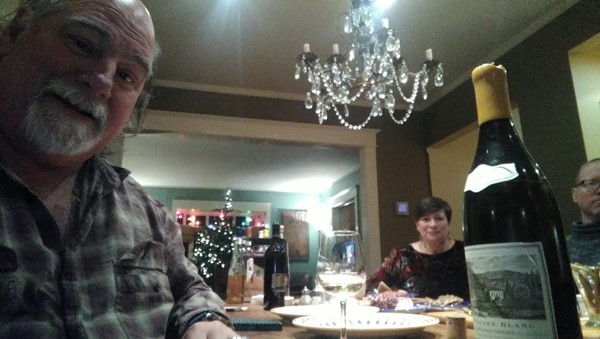 Talk about a WONDERFUL meal: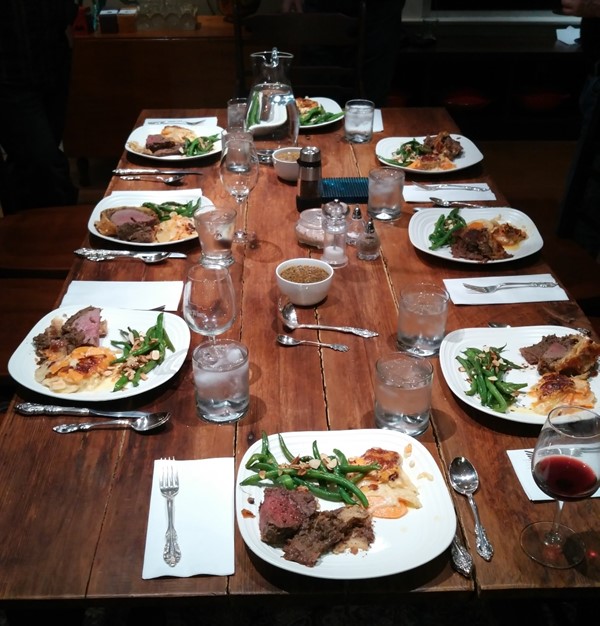 Next up on the holiday parade was dinner up north at mutual friends, Seth, and his daughter Maia. As you can tell, it was a mess of wrapping paper: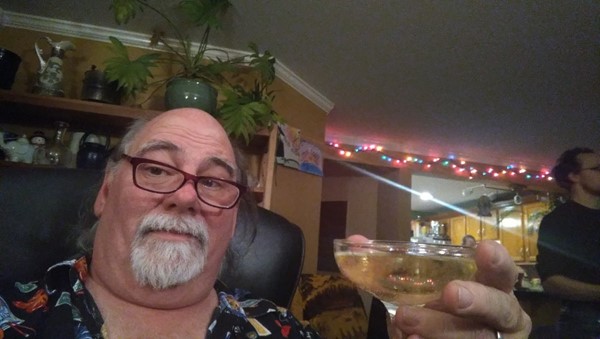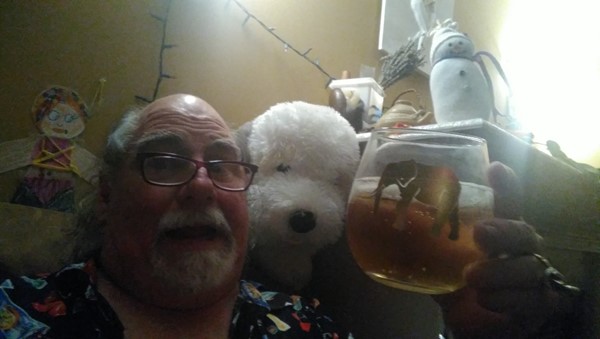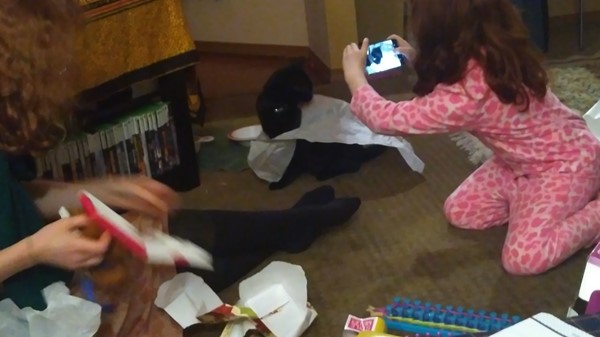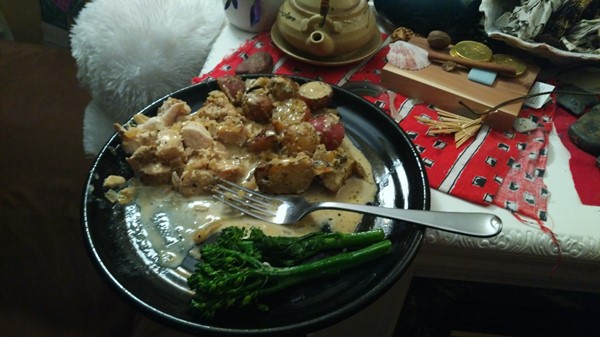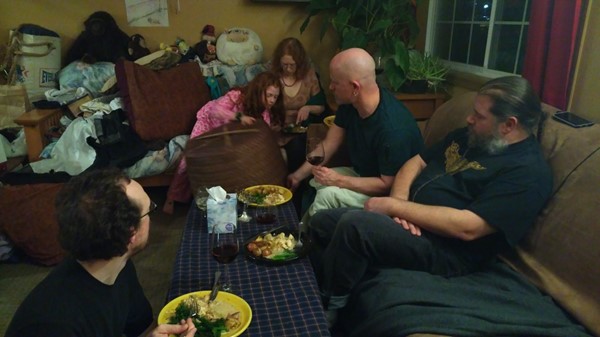 More dinners with friends but no photographs….but I did get photos of Mark helping me with making some pillow covers at xMess presents: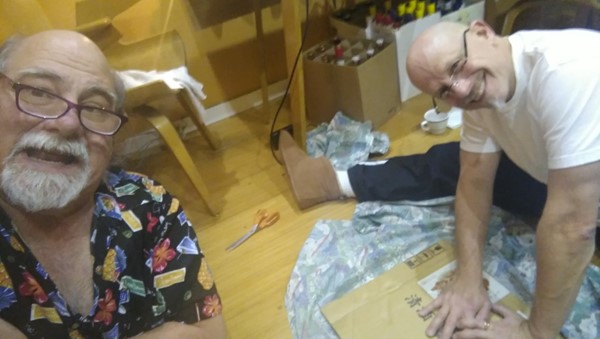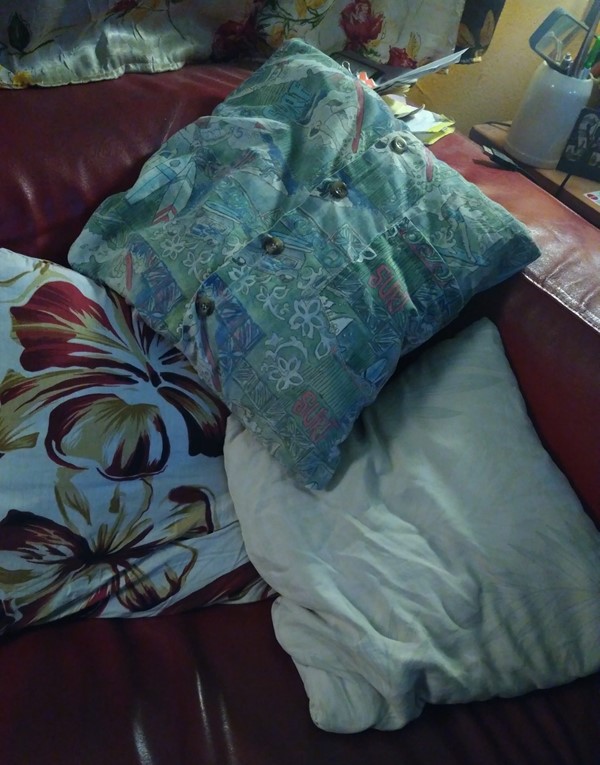 And, mind you, I'm also working the shop in the holiday season: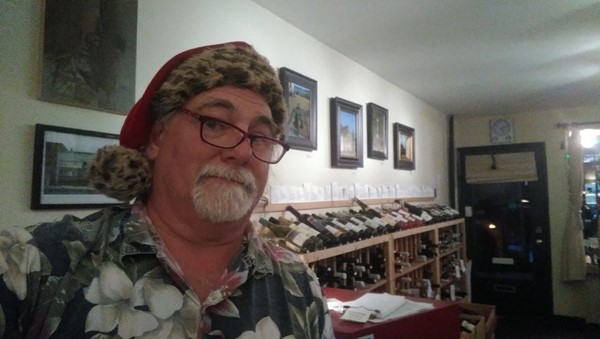 Christmas Eve dinner found me working until five, while Onyx and crew worked on a Beef Bourguignon
in my kitchen: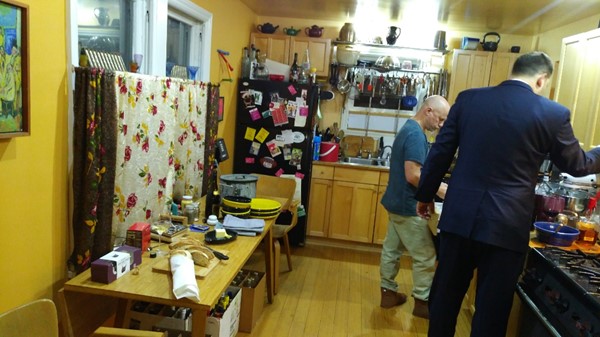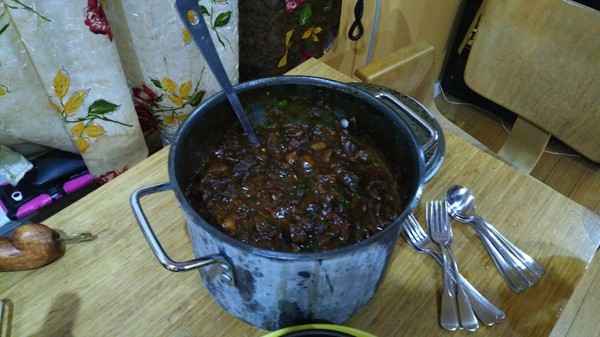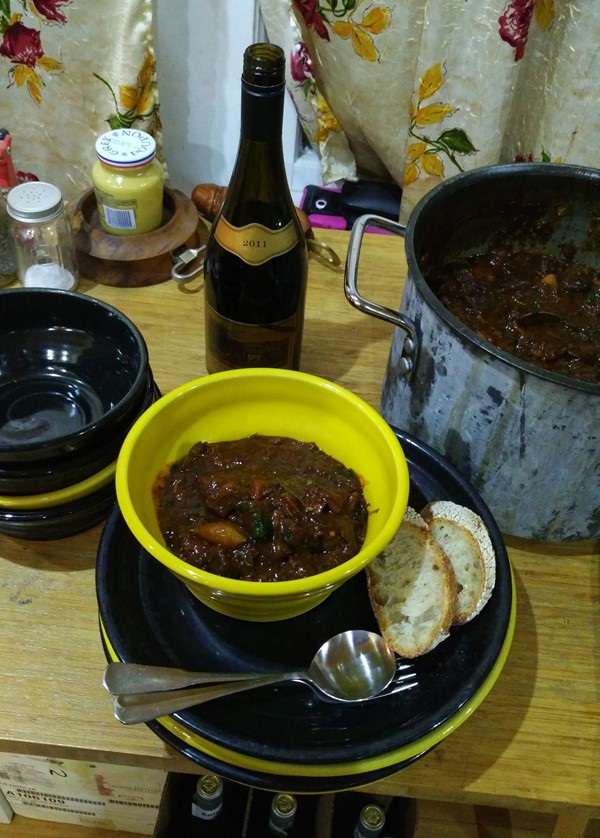 It was a nice hearty meal to go with our Christmas Eve snow…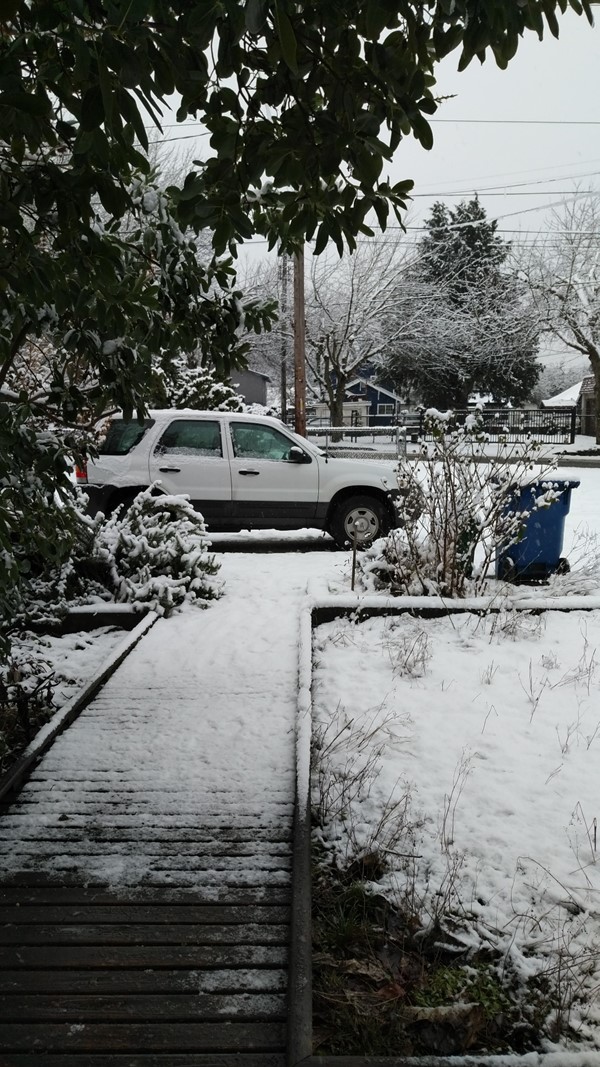 And it's not the holidays unless the plumbing goes south, first it was the dishwasher not draining, and then all the connections to the kitchen sink dripping…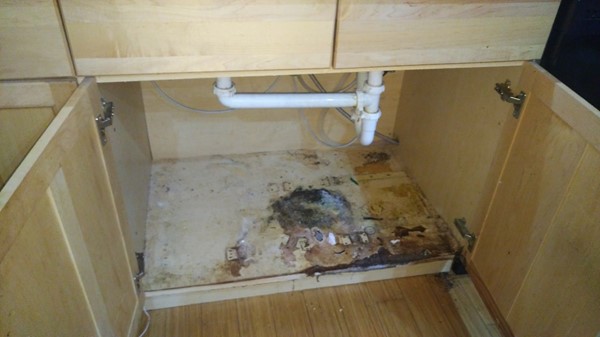 As you can tell, this isn't the first time – the above is with all the racks ripped out. And below with a heater drying everything out: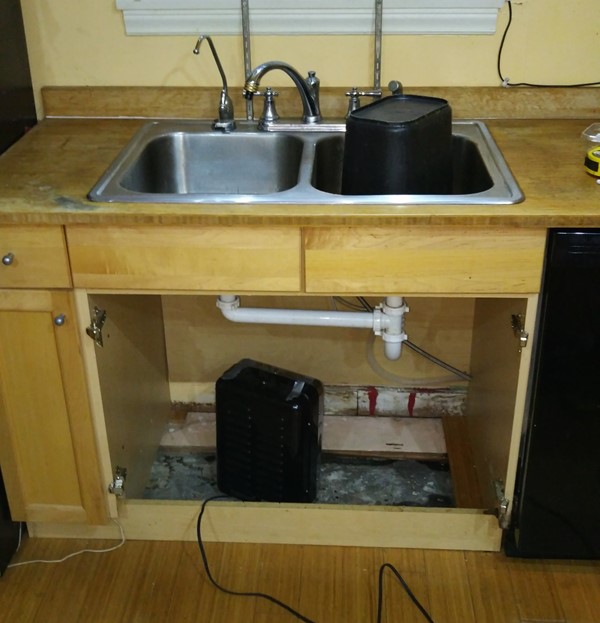 Having the Ford Escape DOES help in the repairs: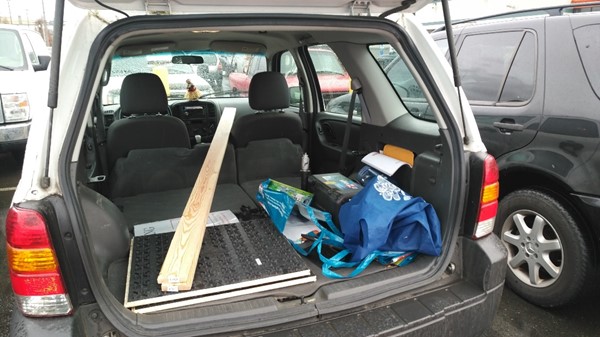 I used basement subflooring turned the wrong way to give the cabinet a waterproof base: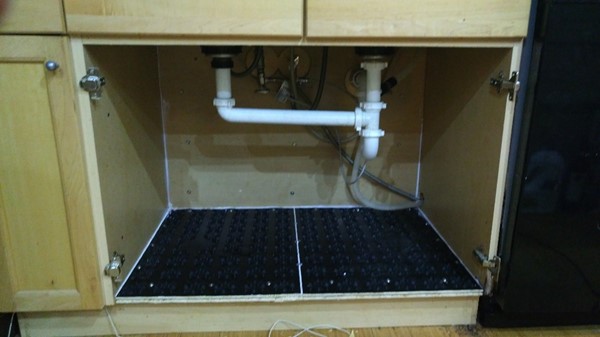 And because of the cold, the outdoor icemaker stopped working….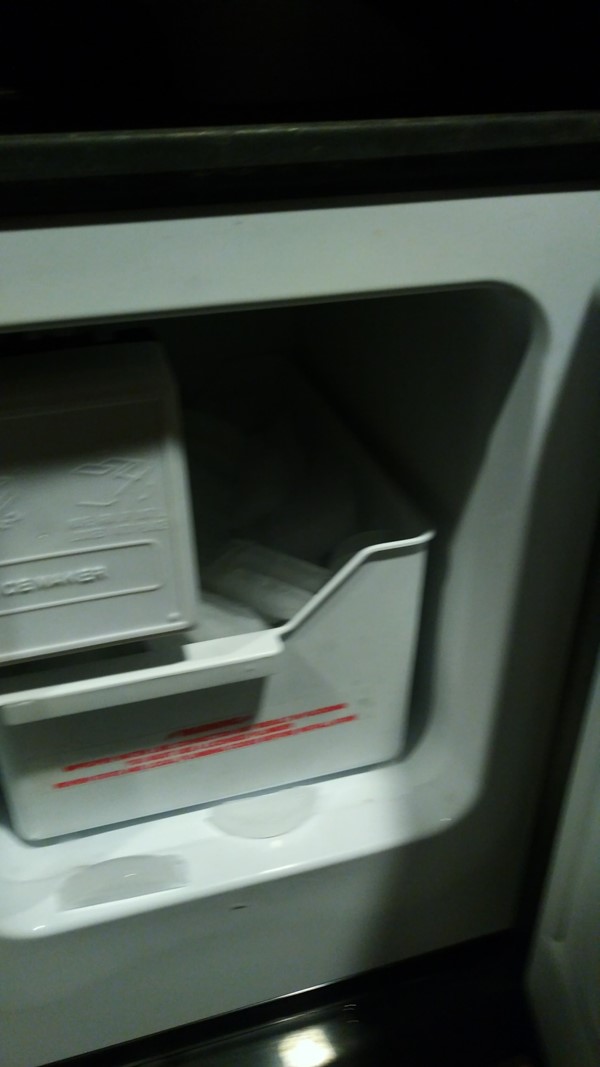 Between Christmas and New Year's, more Bay Area friends showed up – and out to lunch we go, to try the new Mexican restaurant on 14th: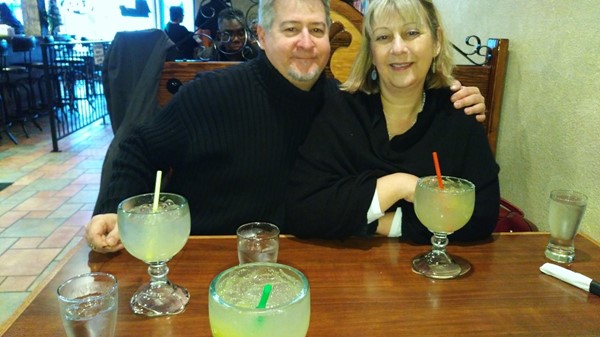 Excellent food, but a bit on the pricey side….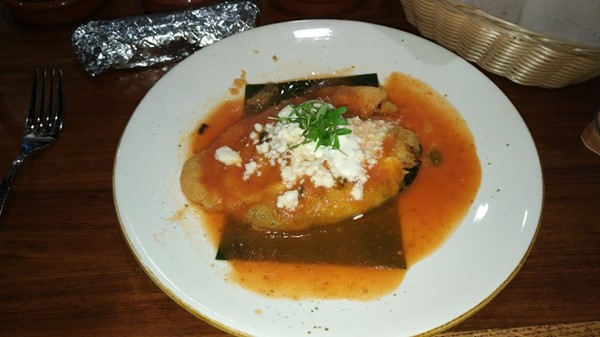 And for dinner, Roxy and his boyfriend showed up for shrimp fried rice: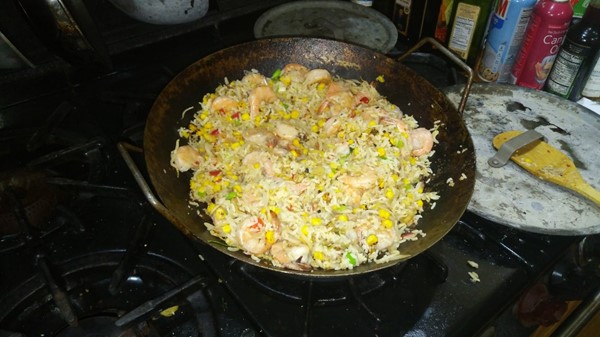 Eating well this holiday season!
Trip Advisor sent me this little video about my 2017 Travel:
And the plumbing issues continue…, now the washer/dryer combo is washing, but not drying – time to rip that apart when I start running out of clean clothes. Oi!
[218.0]
For more posts from the blog, CLICK HERE.