Normally my domestic trips I don't do weekends, as to not annoy my business partner in the wine shop. Made an exception to see Pucci. His schedule is freer on the weekends as he teaches most afternoon/evenings during the week.
Got the rare upgrade to first on the Seattle-Boston run – rare because Seattle is the major Alaska hub with LOTS of 75K fliers who spend way more for their ticket than I ever do. A rare upgrade, but a lovely one: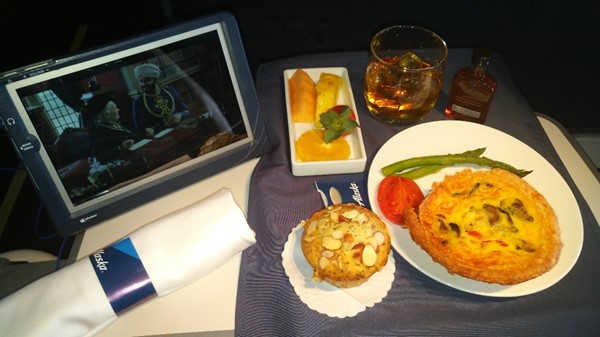 I love going to visit Pucci – he LOVES to cook (and I brought wine).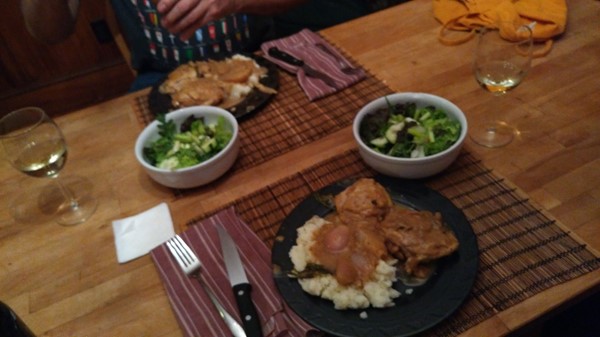 We had a lovely Garzon Albarino from Uruguay to go with the chicken.
The next afternoon found us at MFA (Museum of Fine Arts) for a Dutch Masters exhibit that ends in a couple of days: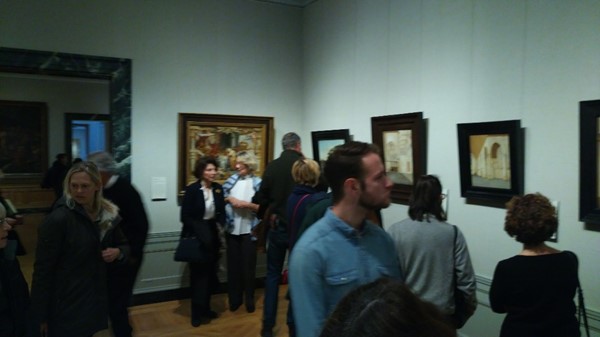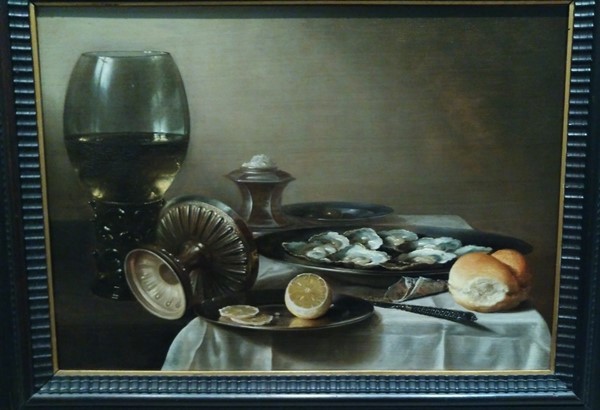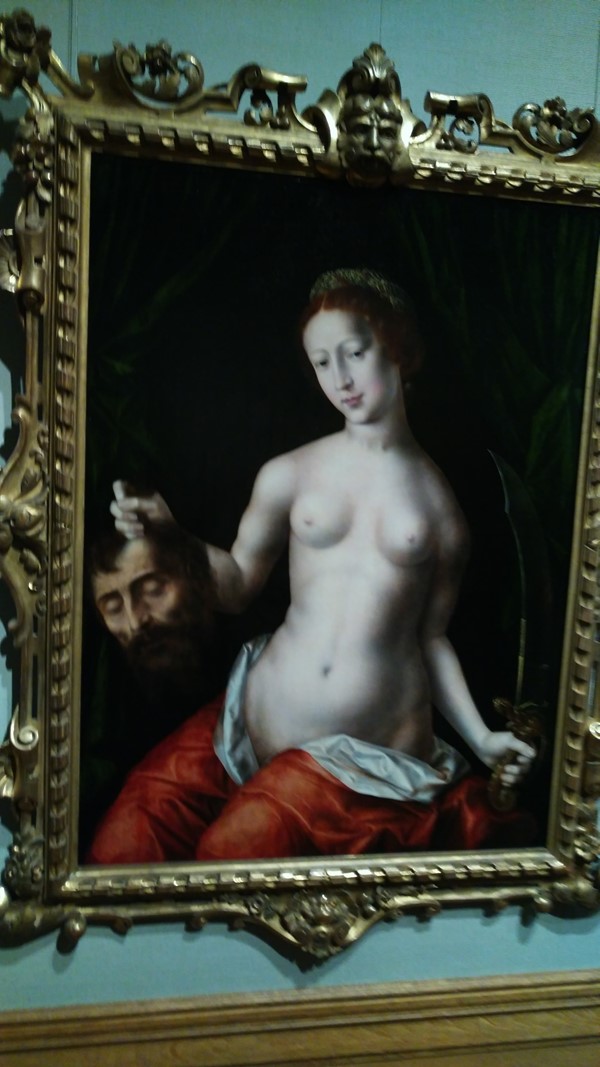 And a couple of Gaugin's in another wing – including one from his Japanese phase (just at Van Gogh had):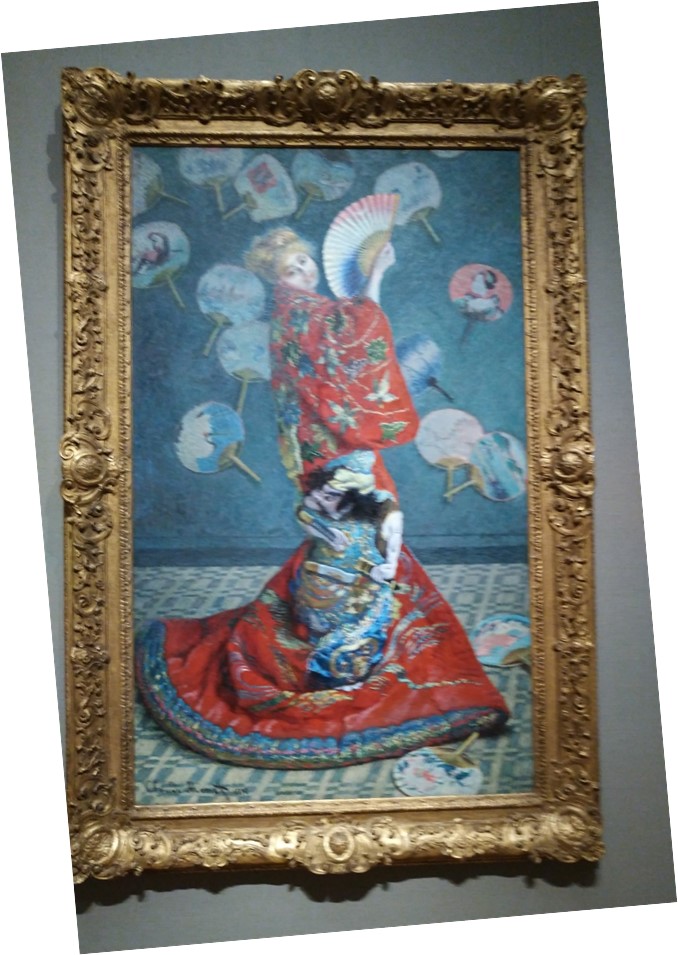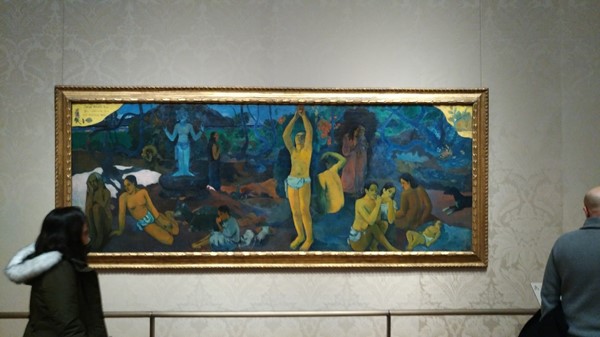 And with art, you have to have food….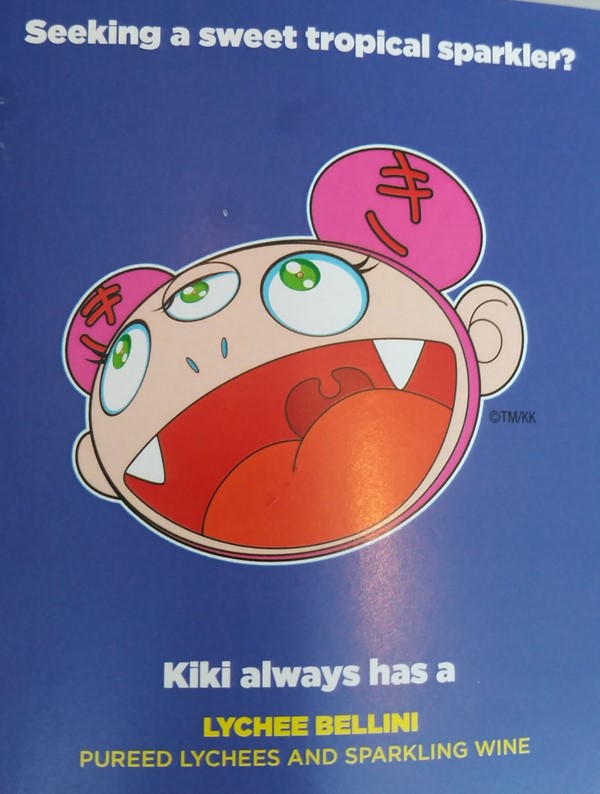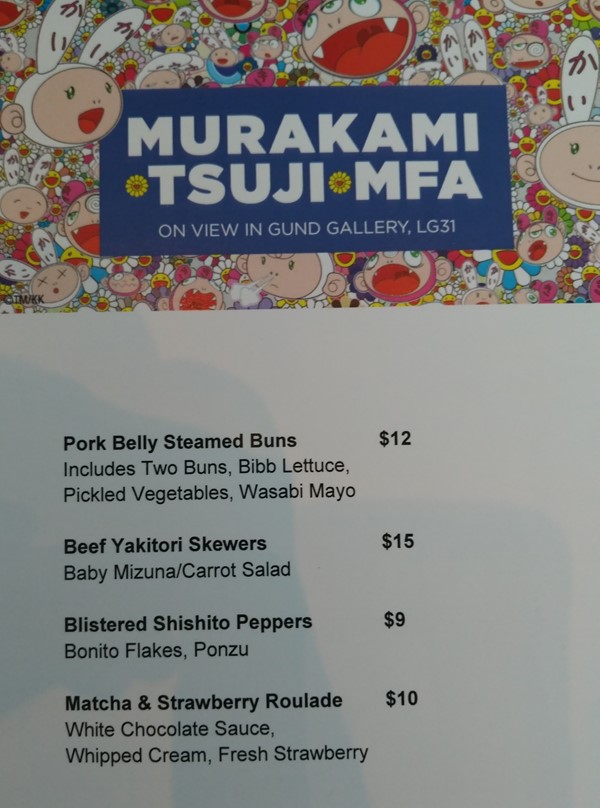 My pork belly steamed buns: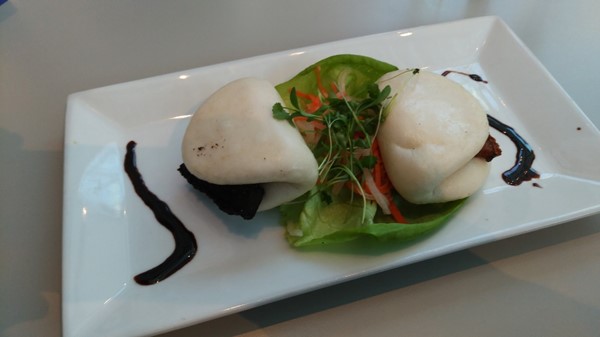 And Pucci's mussels (in a lovely broth):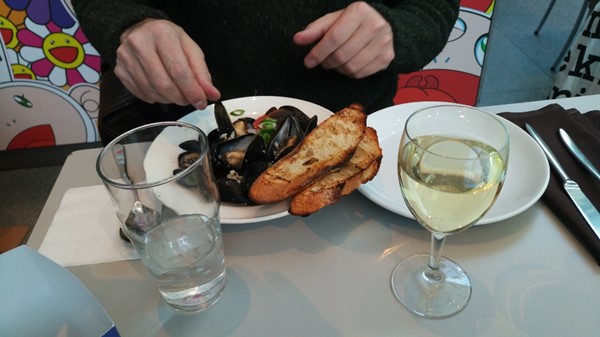 It was time for a little quick nap before heading over to have dinner with Netta and Joel (and occasionally Max):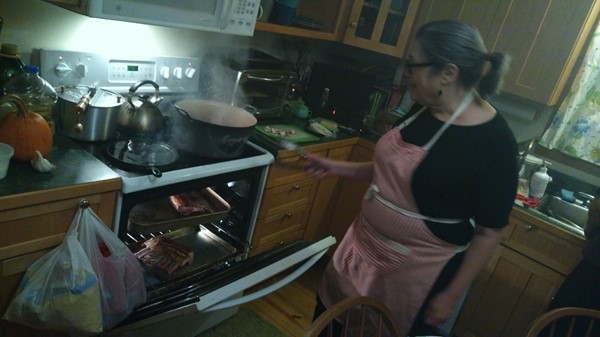 We did a couple of racks of lamb (well, Netta did), using a Le Creuset that Julia Child gave her when she was her archivist…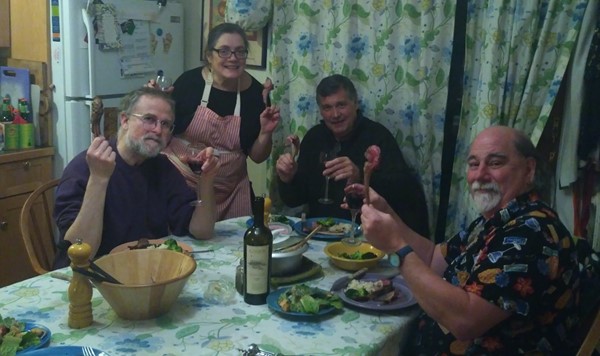 A damn fine meal for the four of us (Pucci's Caeser Salad not pictured):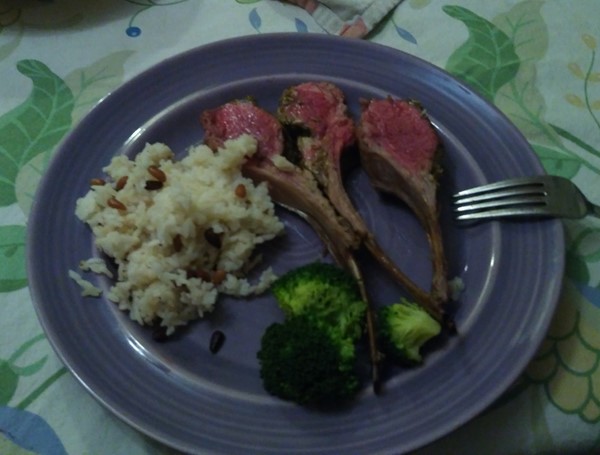 And the self-proclaimed "picky eater", Max, did make an appearance after dinner: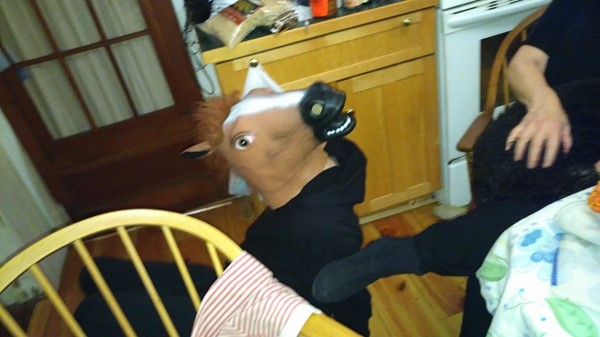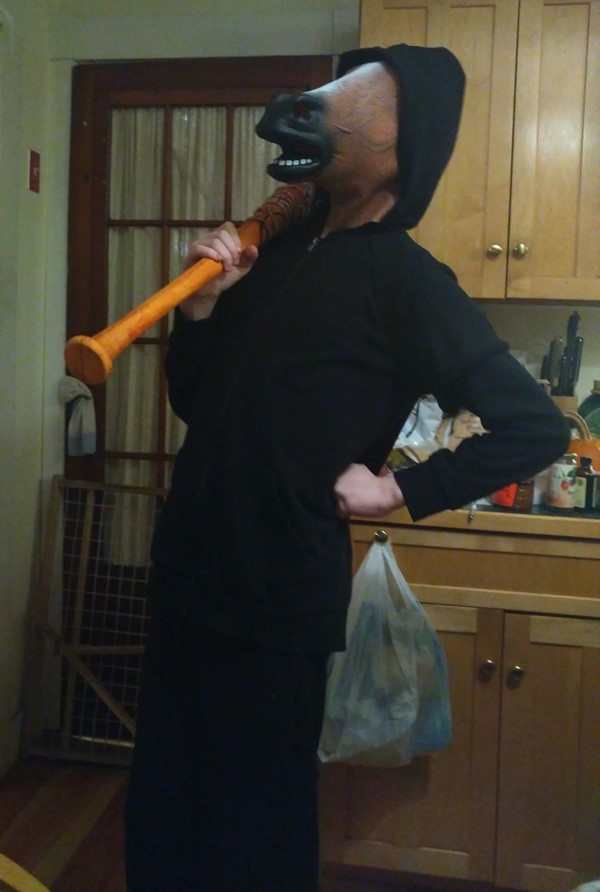 Monday's big adventure for me since Pucci had Winchester Community Music School recitals to play in with his students was to meet up with my buddy Fernando and finally meet his husband at Christopher's in Porter Square: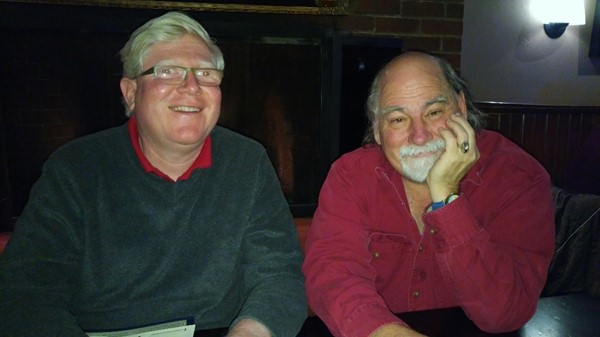 My first drink was…

Not bad – as was the blue cheese burger with tater tots: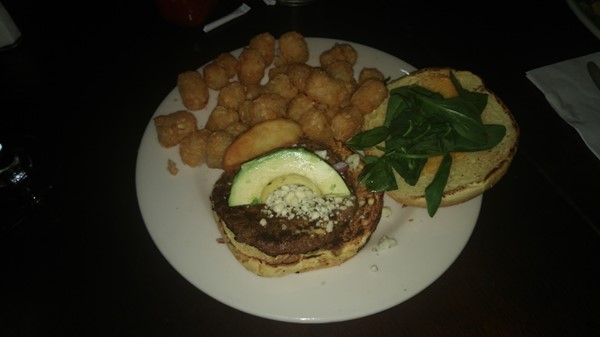 And Fernando got the chicken pot pie which looked great as well.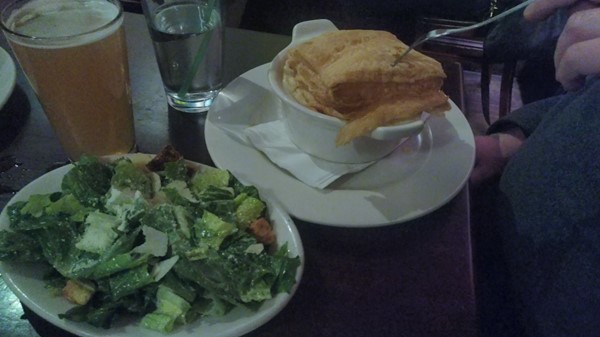 Total forgotten what Fernado's husband, Steve had – he was a bit camera-shy.
Suddenly, this post is all about food, because for Tuesday's lunch, we (Pucci and I) met up with Jill at the Red House for Manhattans and oysters: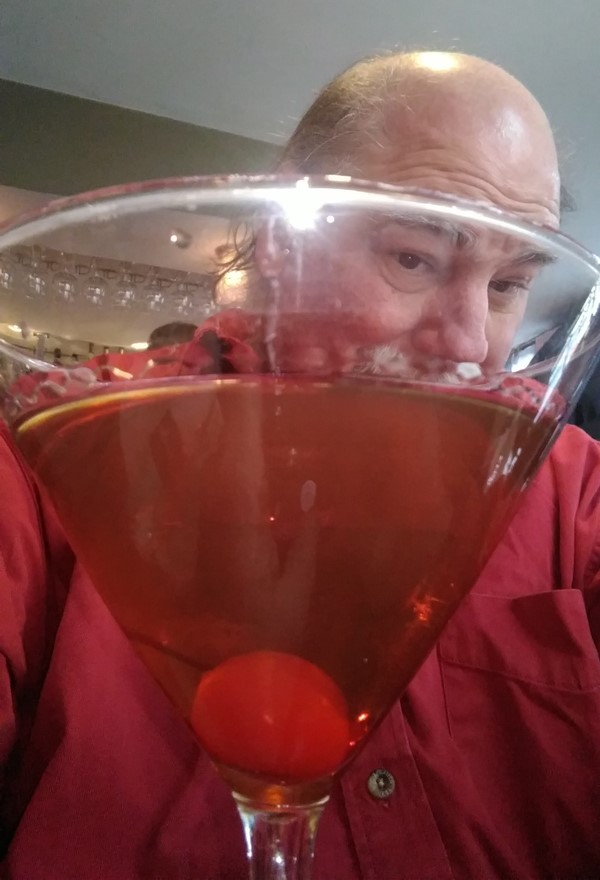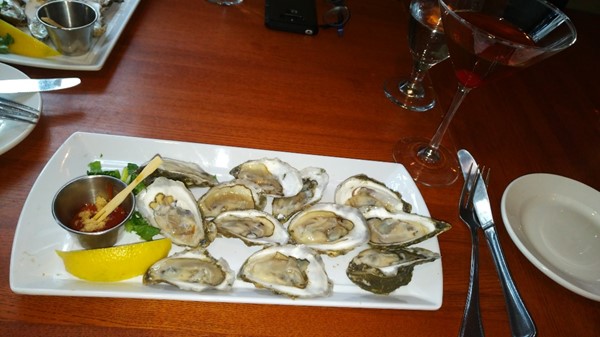 The first dozen was $6, the second (and beyond), $12. Still an expensive lunch considering we each had two dozen (and a couple of cocktails for me), and I was still hungry in an hour or so – which meant I hit up Pucci's Noodles from lunch the other day: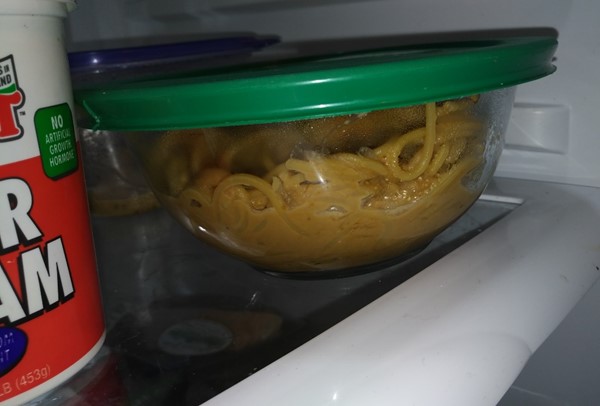 Here is the recipe: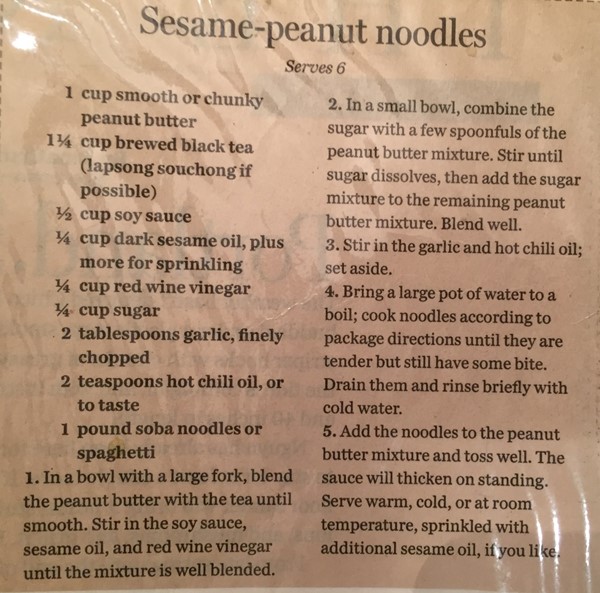 Delicious hot, or just from the fridge.
The Tuesday night adventure was for a recital at the Winchester Community Music School with one of Pucci's groups – the Mo-Town group. This was during the sound check: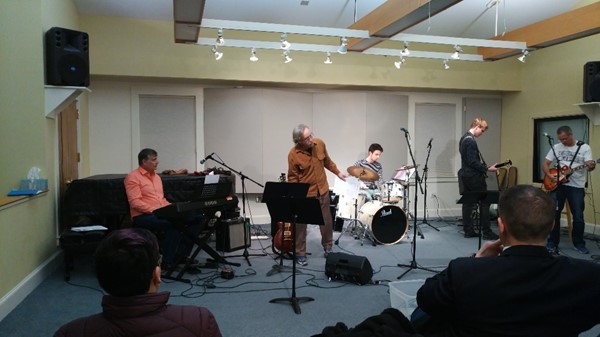 And the Beatles group up after Pucci: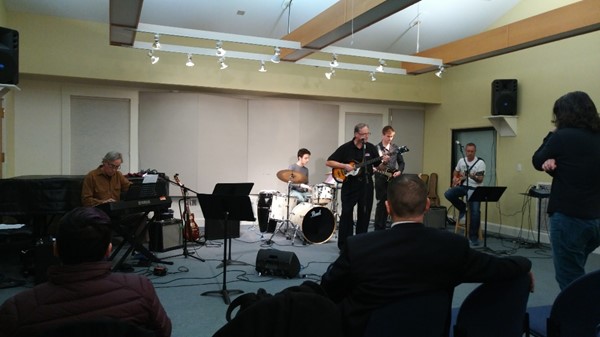 And Pucci's group: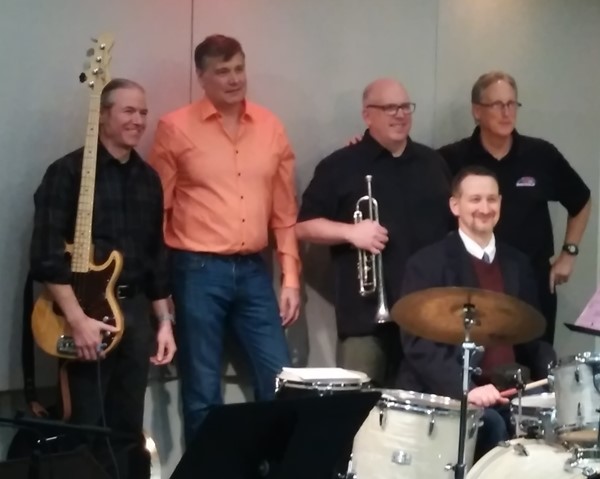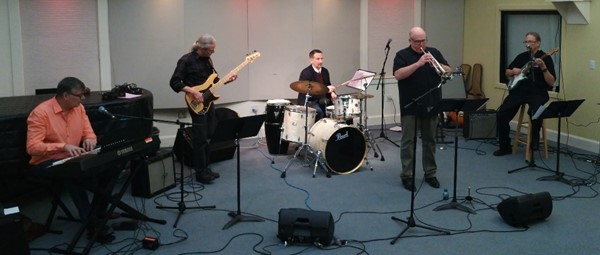 It was great to see him play – though piano isn't his best instrument – that would be the Bass. Would love to see him in a "gig" environment (a.k.a. bar).
My final day in Boston I was greeted with snow: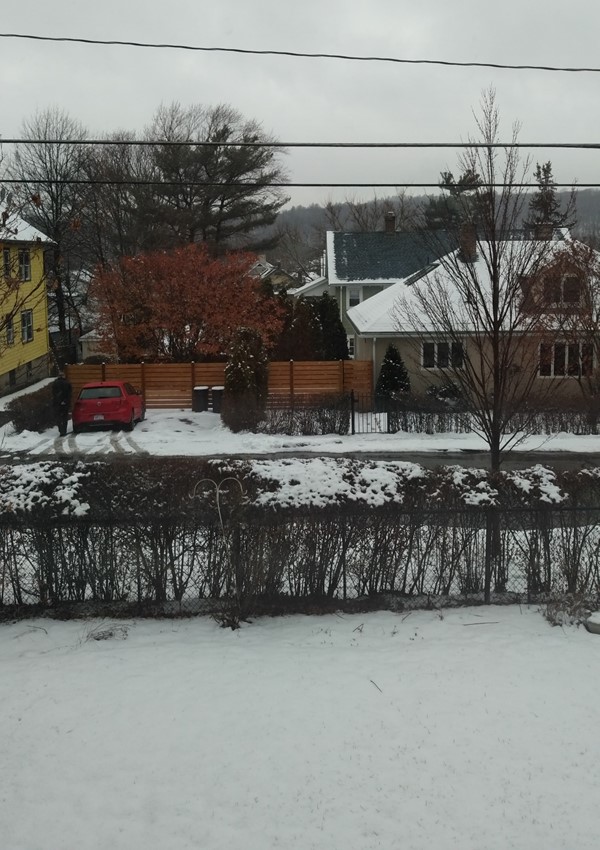 But Pucci had a student move his lesson so he gave me a ride to the "T":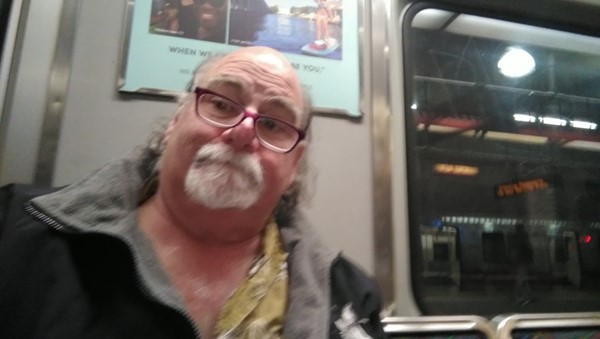 And after one transfer, I was in the Admirals Club lounge having a little lunch: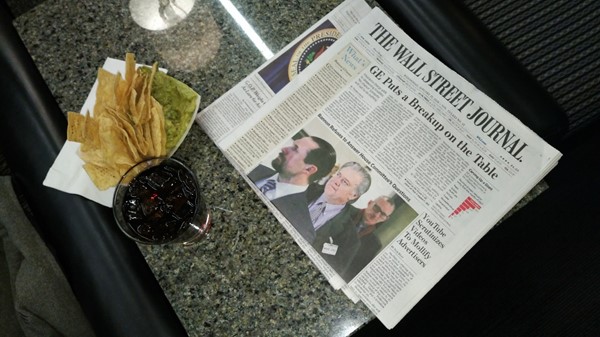 That was just the starter – fresh house-made guacamole – several rounds of soup followed. And then it was on to the plane, sadly, in back, but at least I was in the free booze section: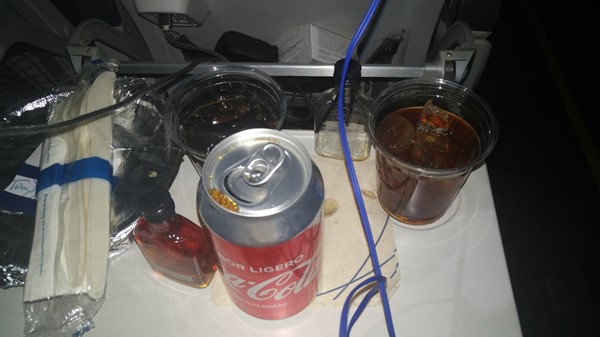 And soon, I was home…for twelve hours before the next adventure.
[? ? ?]
For more blog posts, CLICK HERE.