This week's adventure is a mid-week trip to Palm Springs with Bliss for some serious pool time. But first we have to get there…and I'm an early airport person, Bliss less so. Always seems there is a last minute crisis, so I'm glad we are going to the airport separately, which makes sense since he is close to light rail, and I'm not.
The plan is to meet in the Alaska Lounge, but first he has to find it, so I sent him this: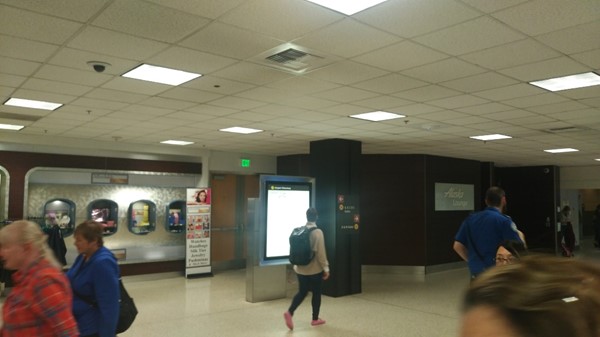 But I think he came through some other security gate, not using the TSApre line (that was on his boarding pass). He made it in time for food and drink, but this was my second drink by the time he showed up: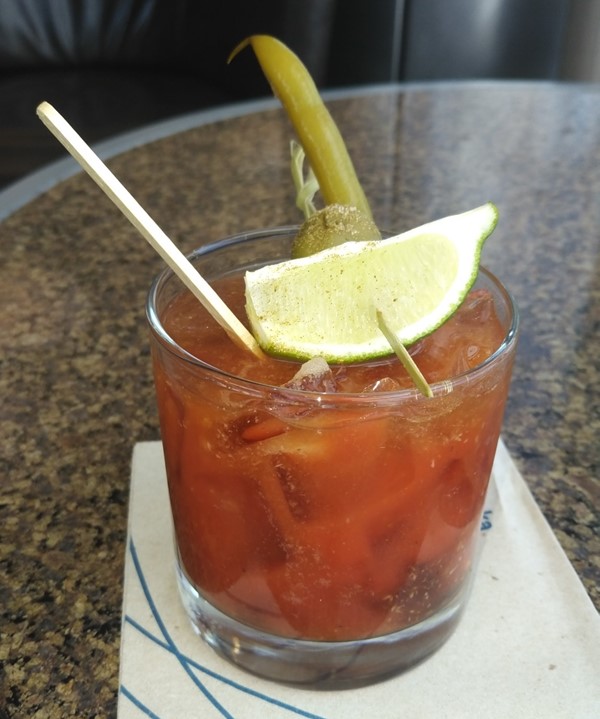 They make GREAT Bloody Marys in the Seattle Lounges. We had a little food before getting onto the flight – where we'd been upgraded: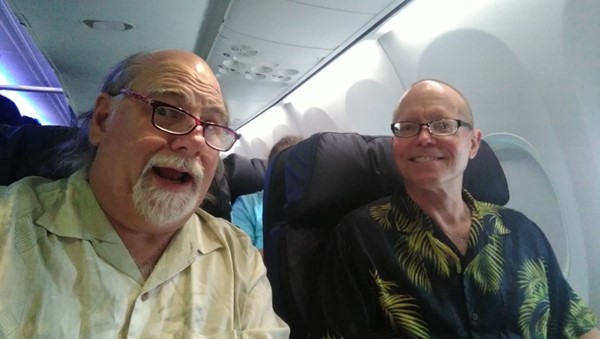 Round one!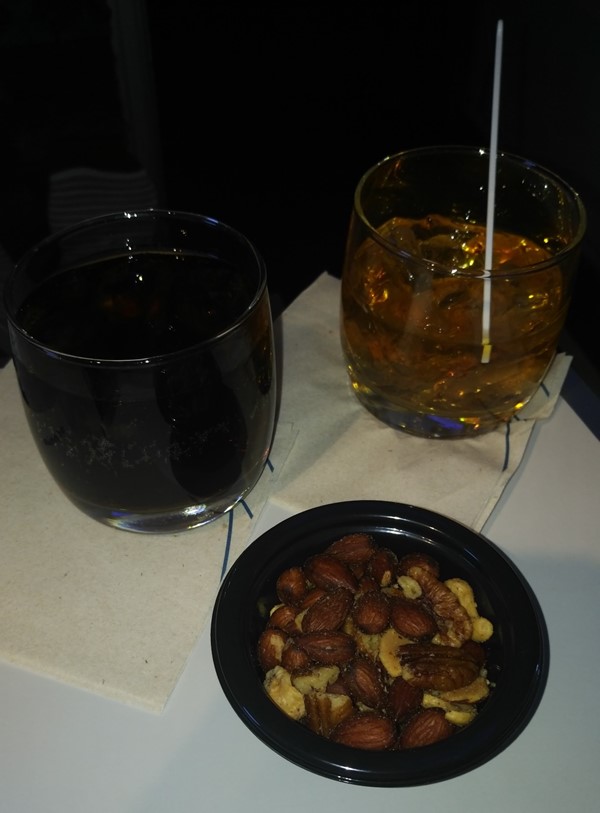 And lunch followed…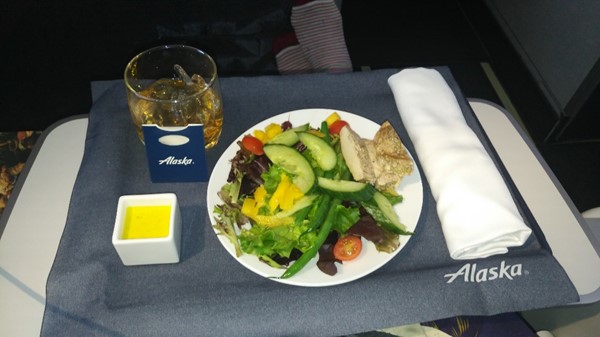 Our mutual friend was running late, so, no ride from the airport – time for an Uber!
Until Craig gets here – no cocktails, just French pink wine in a plastic bottle…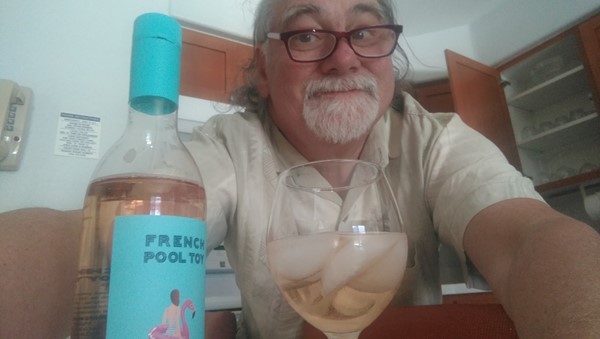 And here is our unit…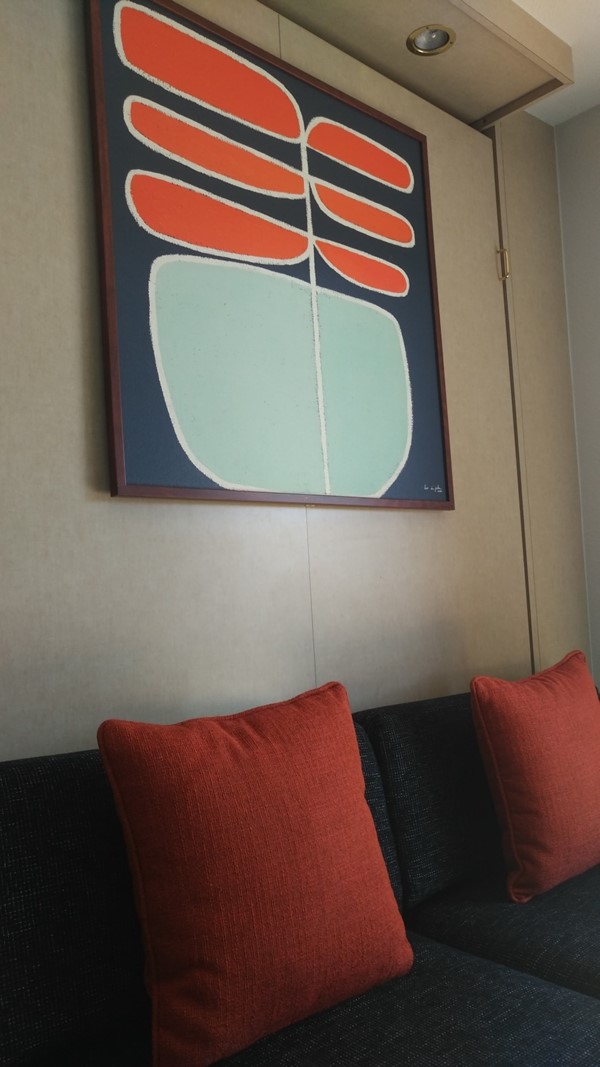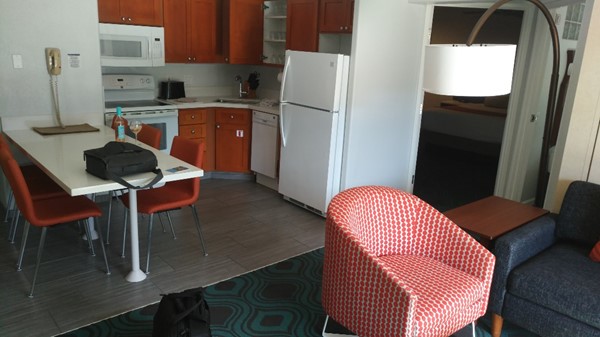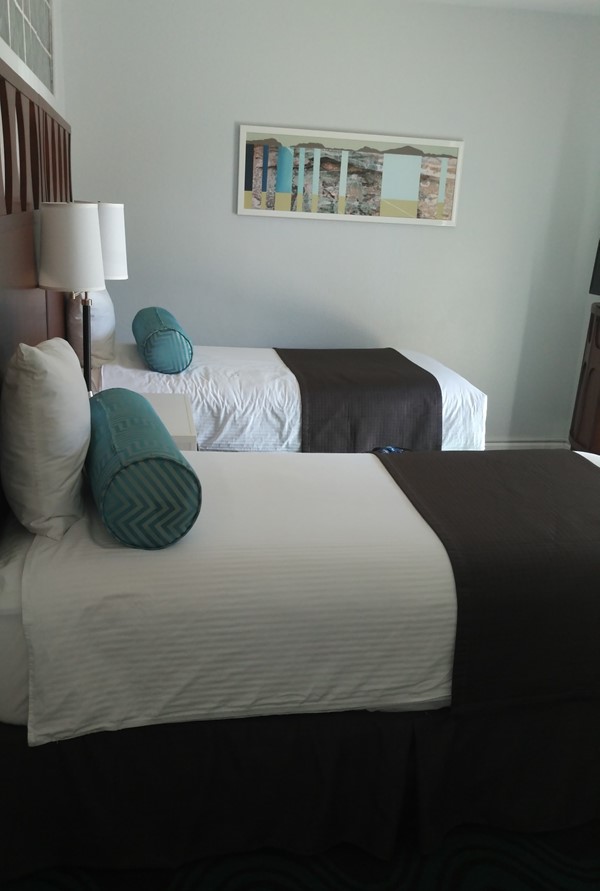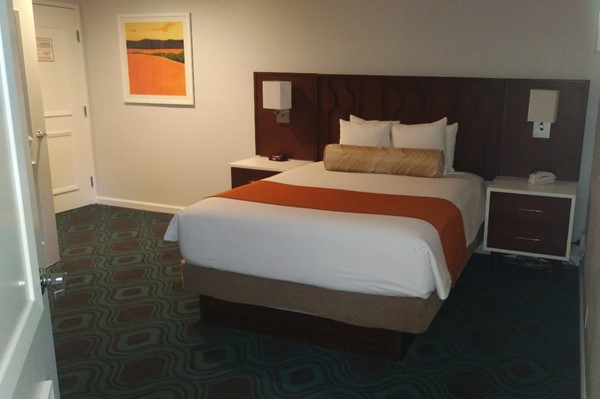 And a wonderful view: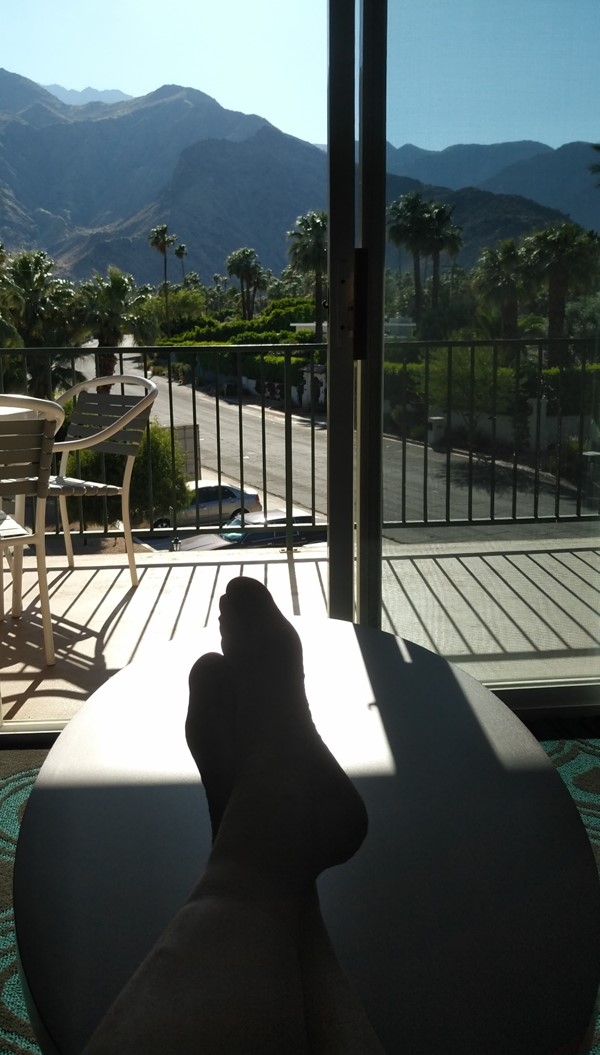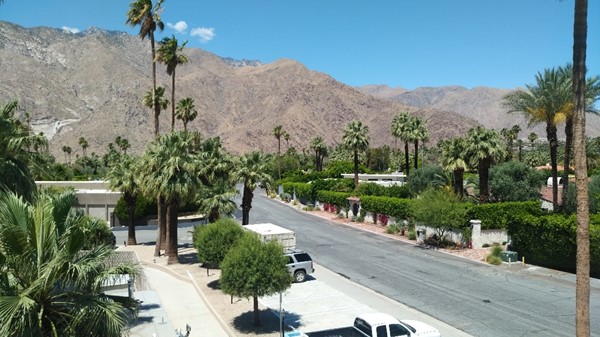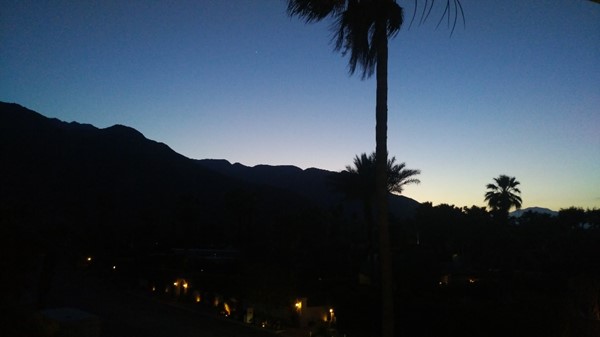 With Craig's arrival – off to the Albertson's to pick up food, booze, mixers…so dinner comes off the grill.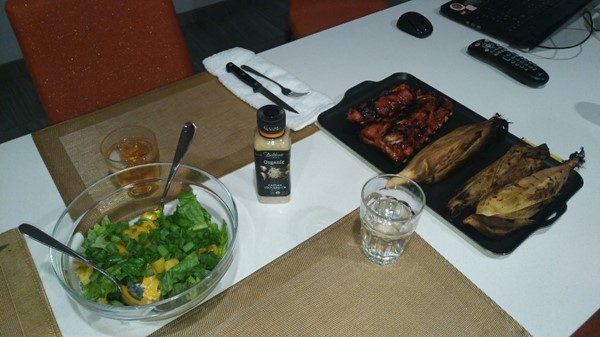 Salad, pork ribs, corn on the cob. Nice to be hanging out with friends in Palm Springs.
Followed in the morning by scrambled eggs…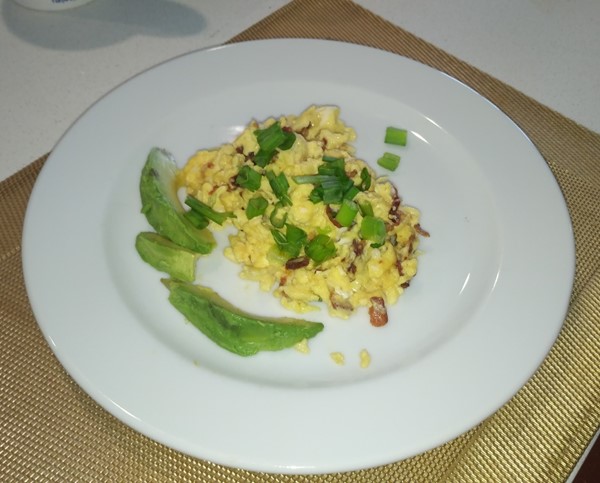 And some serious pool time!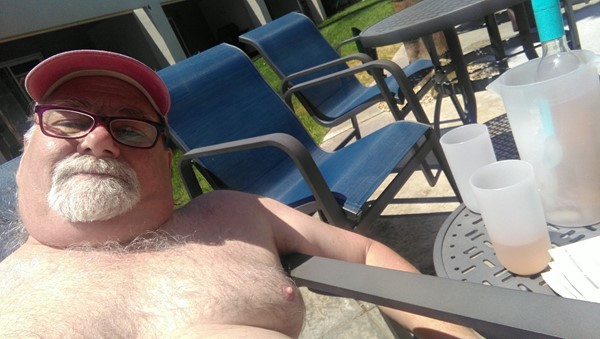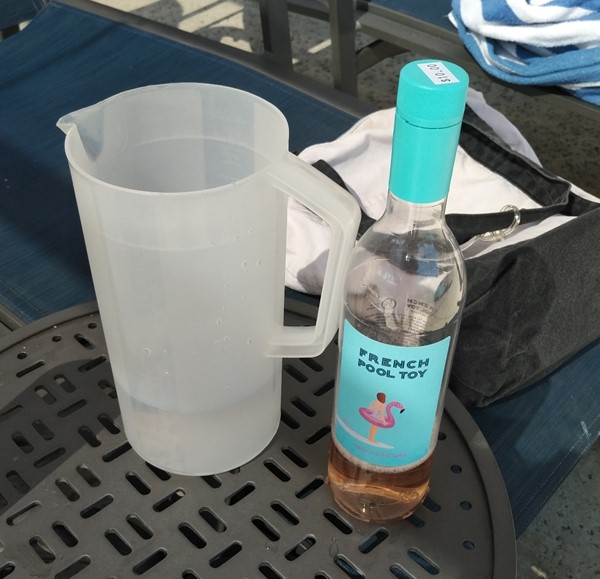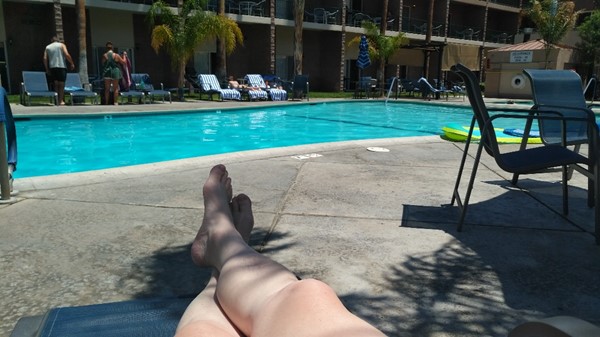 With Marines horsing around in the pool:
Followed by another grilled dinner – chicken thighs and grilled asparagus: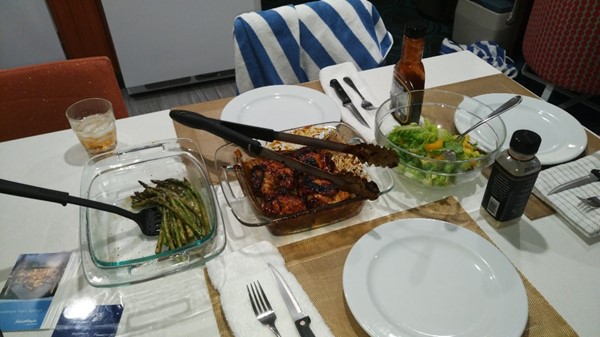 It's a rough schedule that just centers around laying around the pool (Bliss and I), working out in the Gym (Bliss), writing at the coffee shop down the way (Craig).
But we did go out one afternoon for a very late lunch, or very early dinner at Sherman's – an amazing Jewish Deli: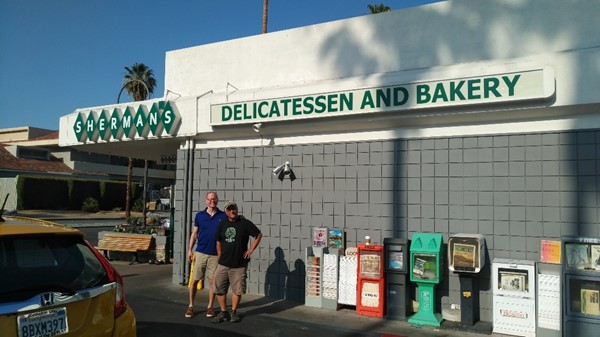 And I love the way they serve a Sparkling Greyhound…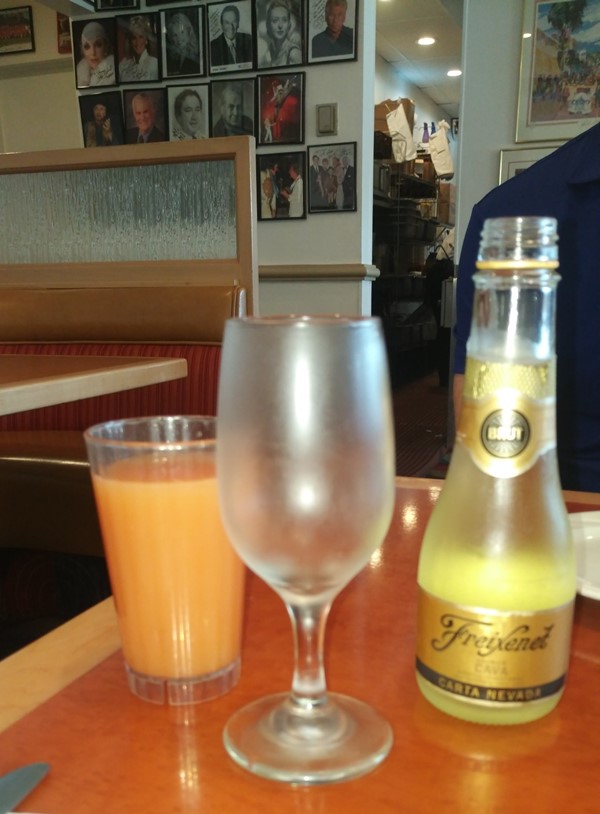 In the background you can see some of the celebrity pictures – this one being my favorite: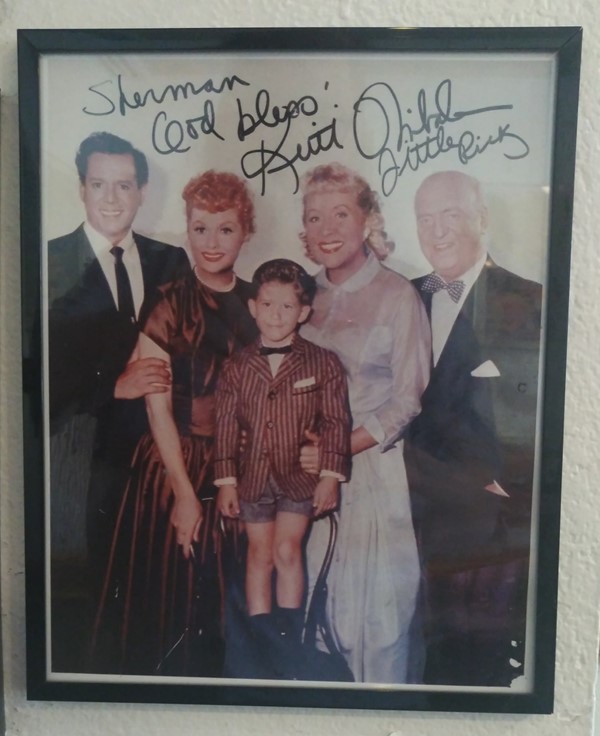 Ricky, Lucy, Little Ricky, Ethel, and Fred of the I Love Lucy Show. And I love that they serve hot steamed onion buns and pickle spears: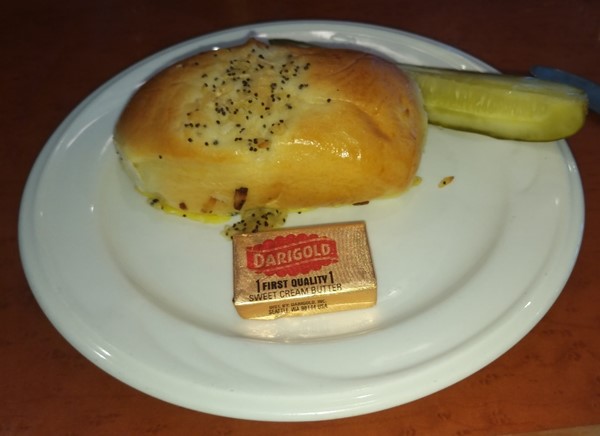 And mammoth portions – Bliss' corned beef with thick latkes instead of bread:
Or my Ruben, which looks like it has a half-pound of pastrami: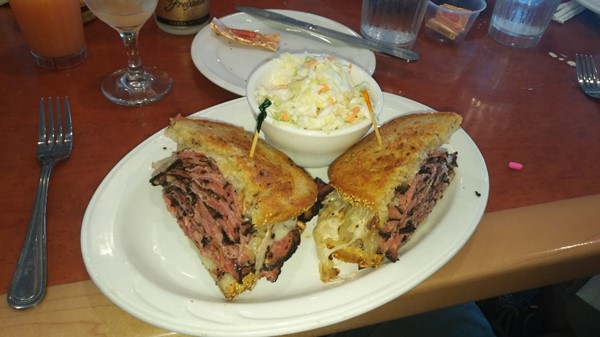 Or Craig's early-bird half chicken dinner: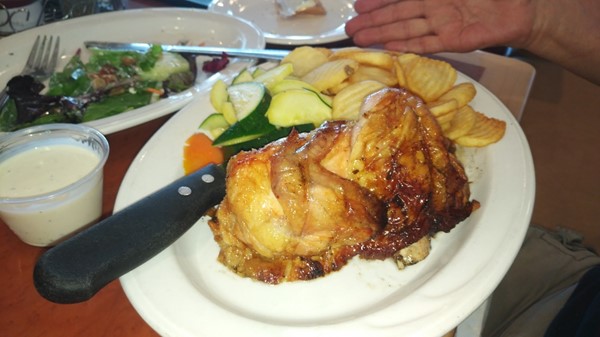 Can't believe Craig ate all his – Bliss and I stopped halfway through (for leftovers), but Bliss then ordered this tiny slice of cake: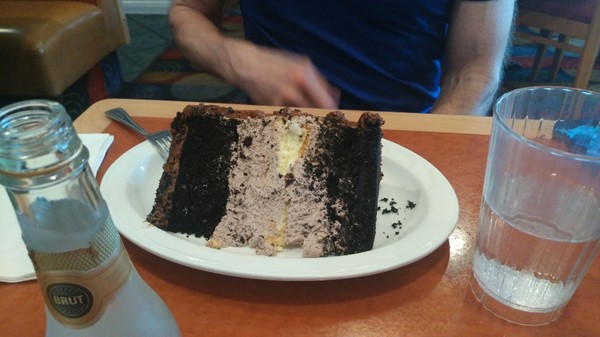 And there were TONS to choose from: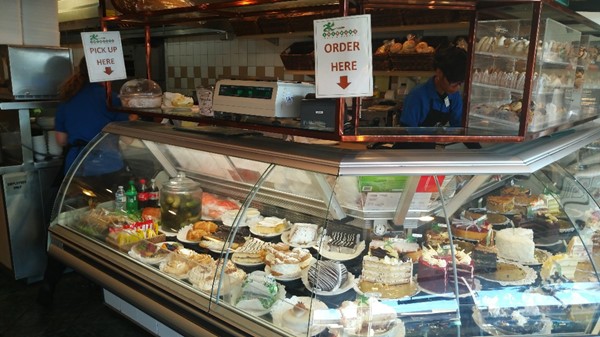 Our big deal for Thursday late afternoon was to head to the Palm Springs Art Museum for Free Thursday – and the closing weekend for the Andy Warhol show: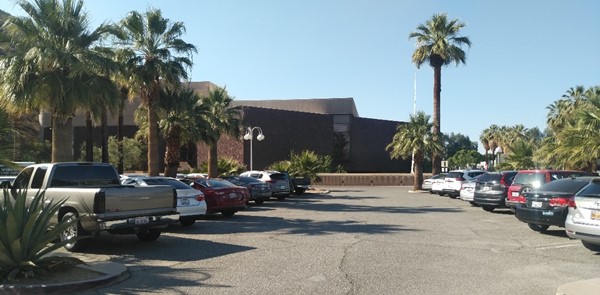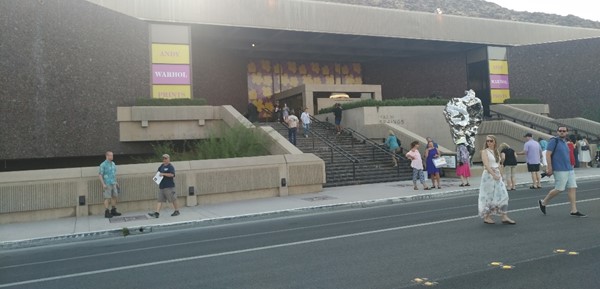 I'm going to do a separate post because the show was so good – so we'll move onto the to the final breakfast in Palm Springs – at the Denny's next door: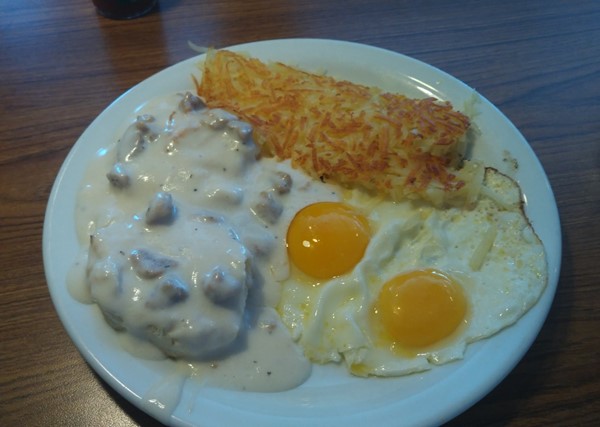 Above would be my $4 biscuit and gravy breakfast (off the $2, $4, $6, $8 menu), and Bliss' Omelet off the 55+ menu: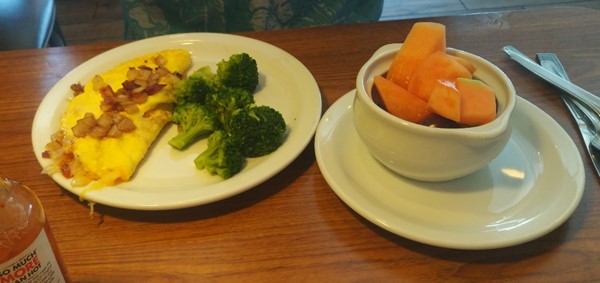 Back to the condo to check out, put our luggage into storage and head back to the pool. Two hours for me, three for Kevin – once again taking separate vehicles…welcome to the Palm Springs Airport: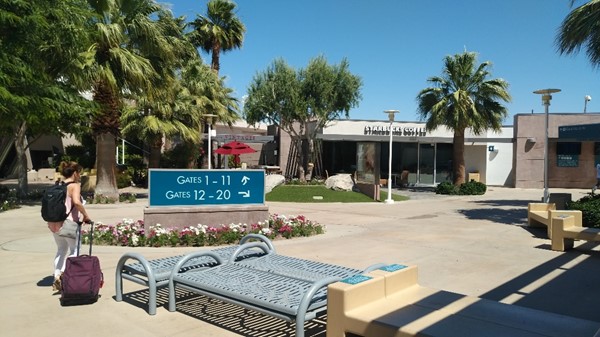 And up the escalator to the 12th Fairway Bar and Restaurant for a VERY EXPENSIVE Manhattan: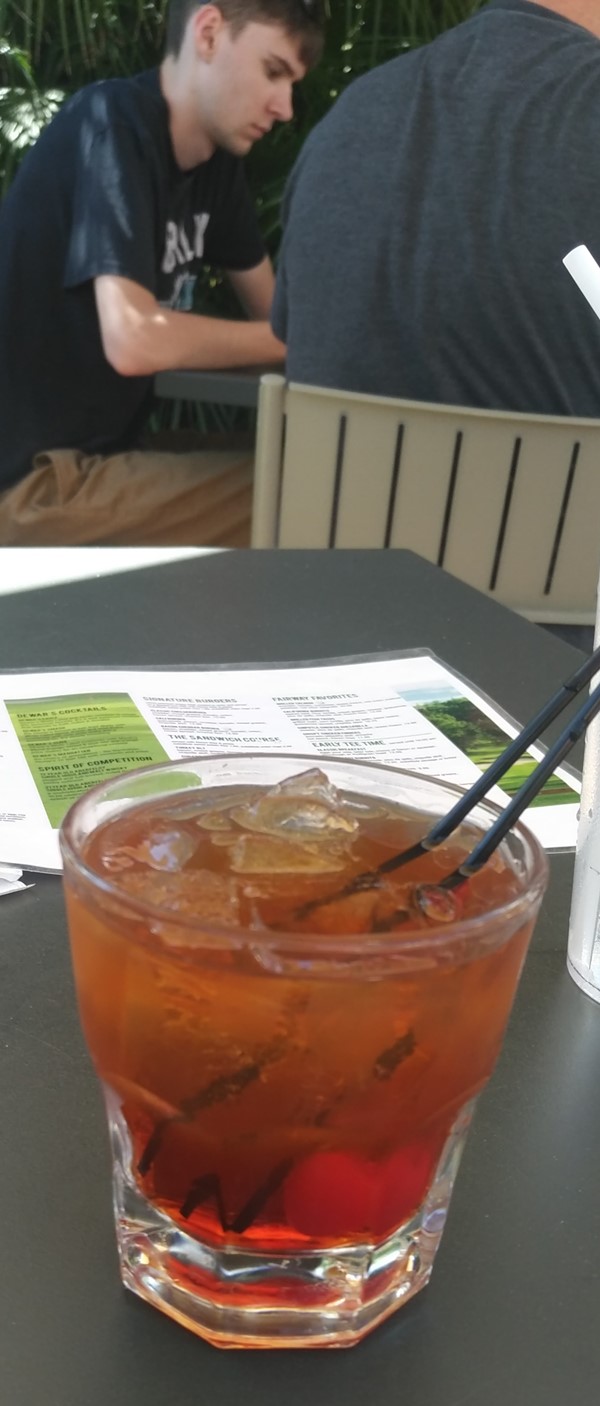 And some fish tacos to stave off hunger until our upgraded flight home with a light dinner included, but here are the fish tacos: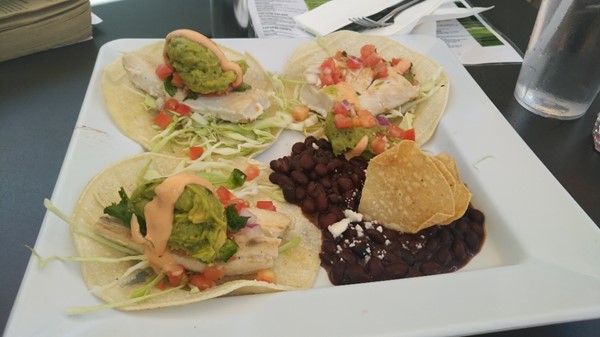 The food was cheaper than my drink – huge portion of Mahi Mahi on each of the tacos – thankfully Bliss finished the third when he caught up with me.
Speaking of which, here is our final meal of the trip: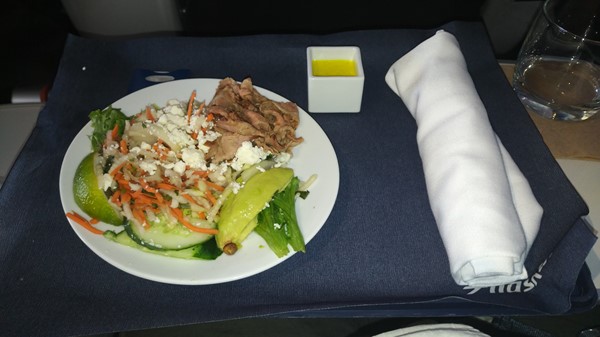 Guess I'd better start working on that Andy Warhol post.
[223.2]
For more blog posts, CLICK HERE.