New York isn't someplace that I really want to visit in July due to the heat and no cheap plane tickets.
Flew into Newark (EWR) on United, using a ton (50,000 miles) for my First Class seat. Before the airline switched to "dynamic pricing" of its award seats, it would have been half that. But I had them in the account, so why not (other than it would have gotten me one-way to Europe in Busienss). And I did get my favorite seat…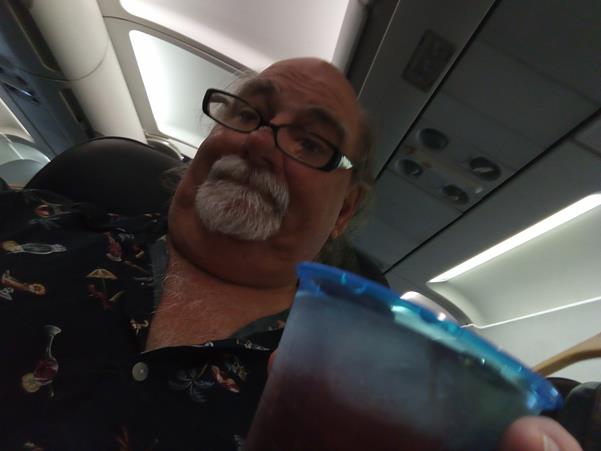 Nothing like a pre-flight cocktail when you had to get up at 4:30am. And then there was breakfast: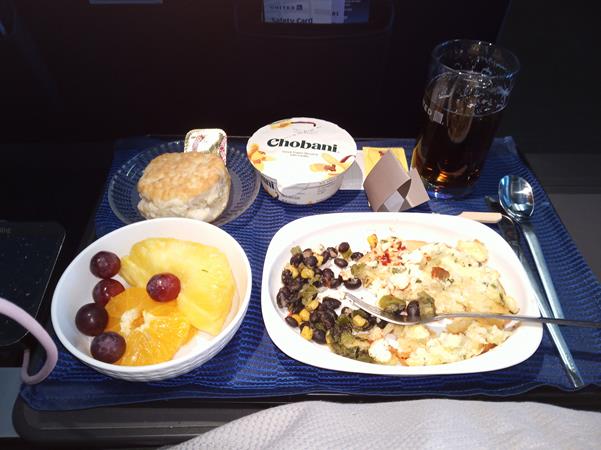 Actually got a couple of hours of sleep on the plane – must be exhaustion since I don't usually sleep on planes.
And, the plane was running about 45 minutes late. Add being next to the last stop on the airport shuttle, I was almost 5pm by the time I got to the condo – but boys (Gnarlene and Scott) had already been hanging out for an hour in the lobby – pooped from walking.
Nice place The Colonels got us: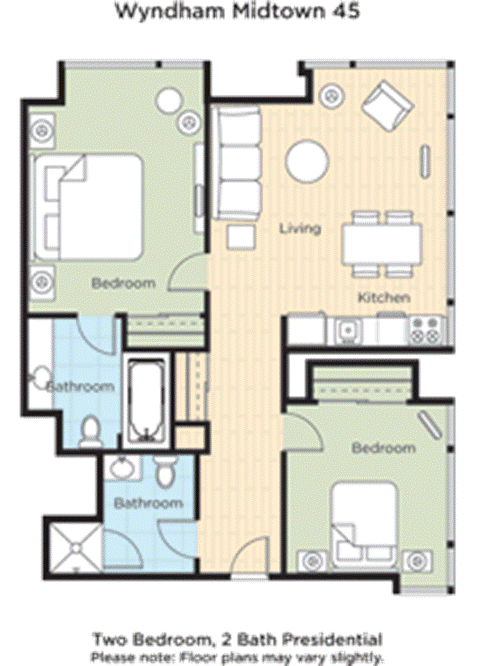 Sadly, no balcony, though there is a communal one up on 33 – we are on the 20th Floor. Decent place, decent view: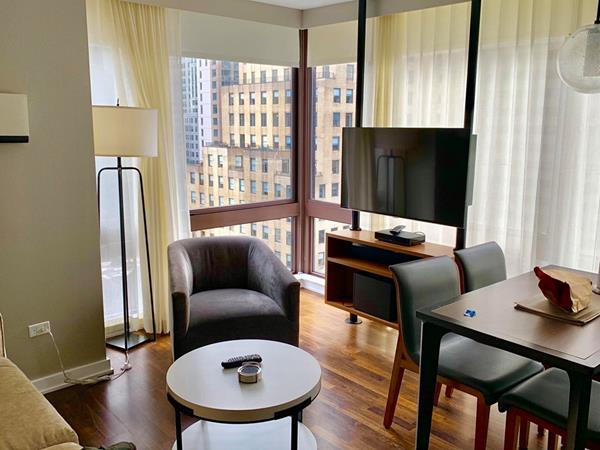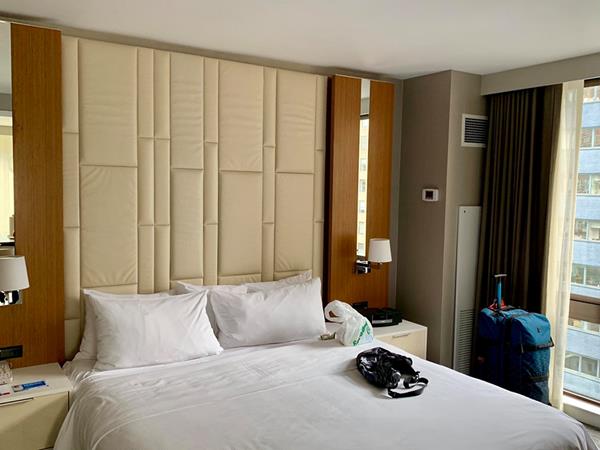 A big shout out to Scott for the FABULOUS pictures from his iPhone. Compare his to mine – mind you, it was evening when I took mine.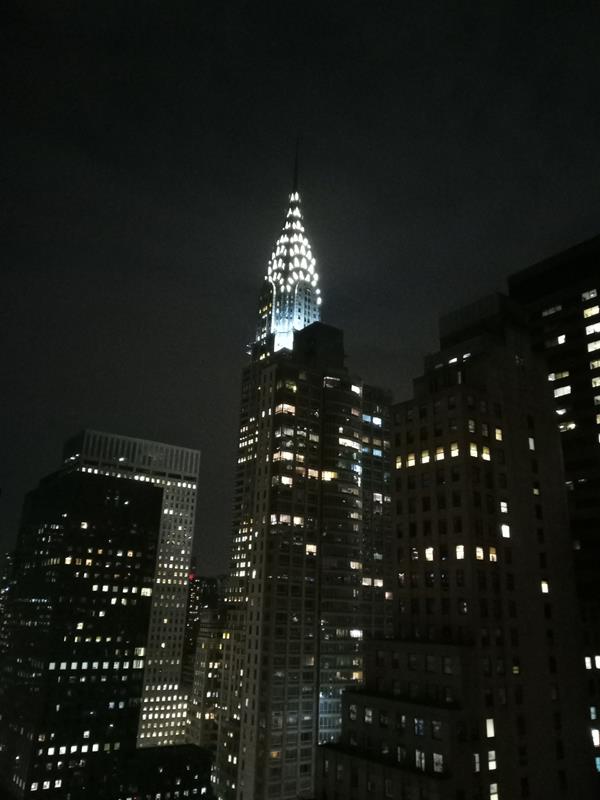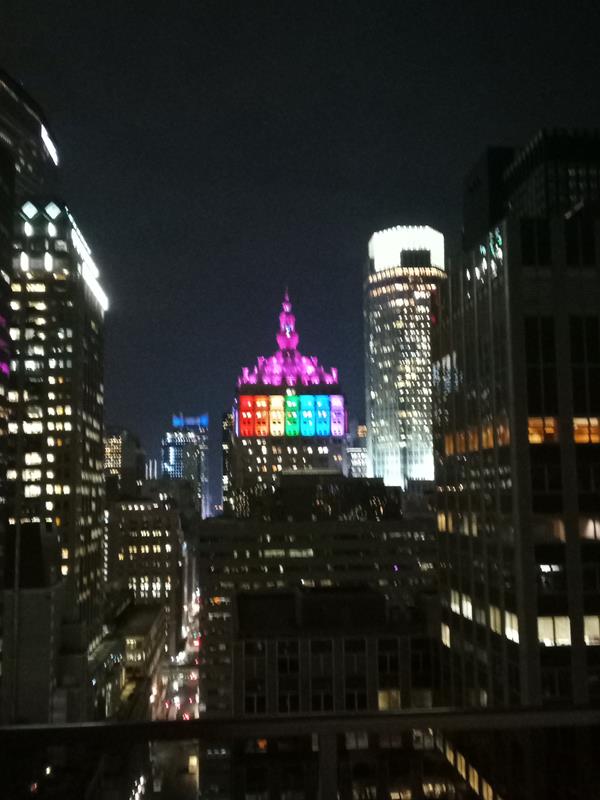 From the 33rd Floor common area which was PACKED with people. Lots of things lit up in the city to celebrate World Pride this weekend, which we will miss.
The first evening we had company… Ranger Sierra, who is now a Park Ranger for Grant's Tomb.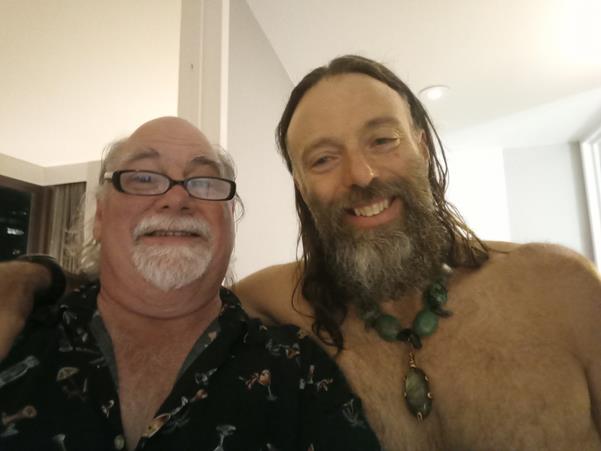 Heavy appetizers and more whiskey than Sierra is used to. Made good use of the fold-out couch!
Everybody in the condo slept in with all the travelling, and it being Sierra's day off. Nice to have someone make coffee!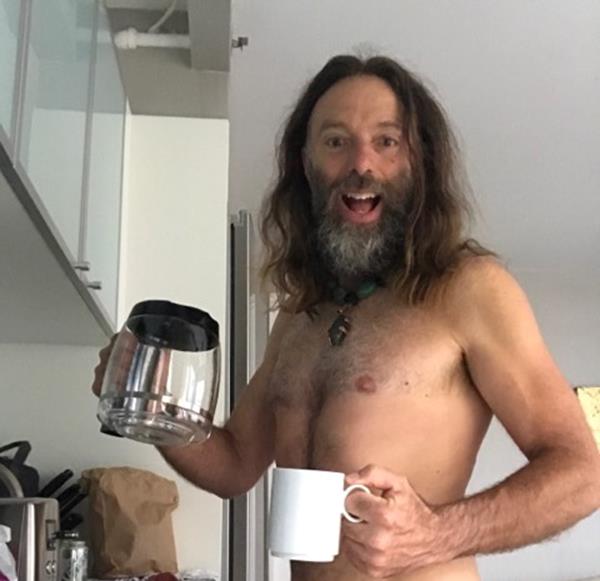 With the UN being just a couple of blocks away, we decided to get tickets for the tour: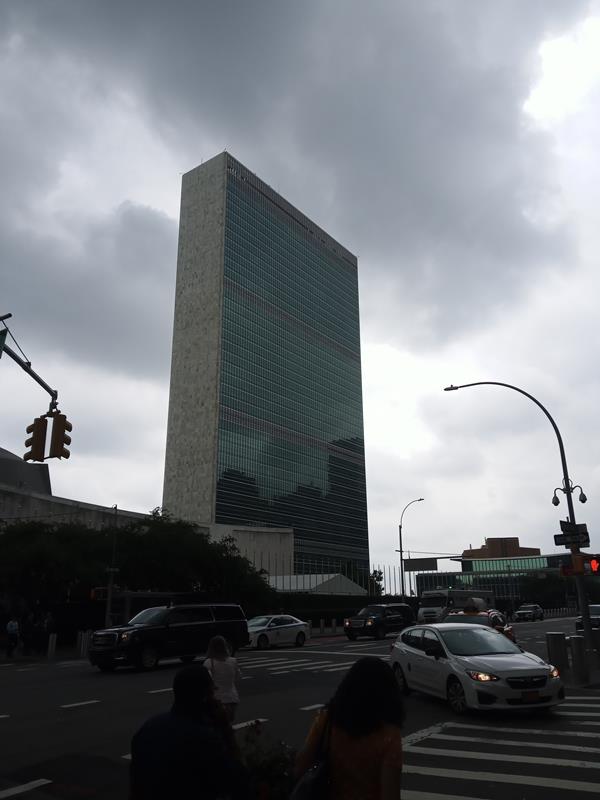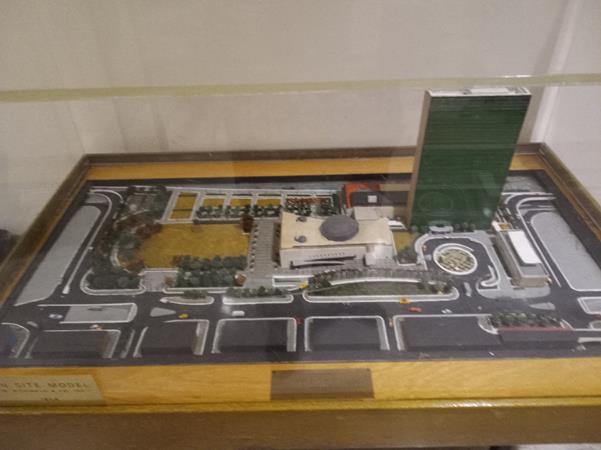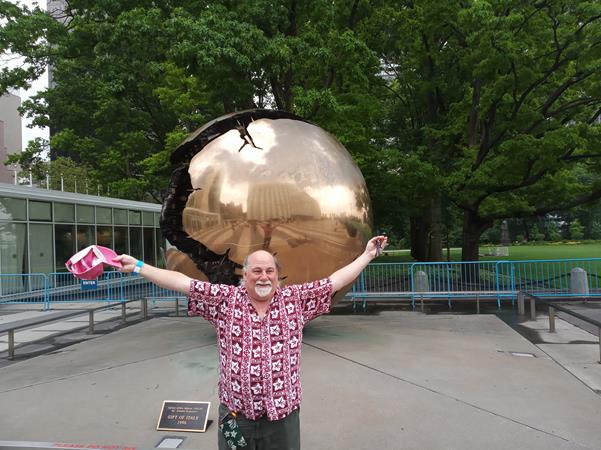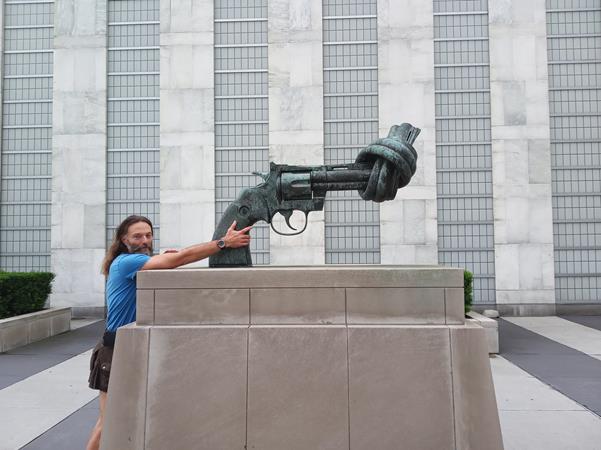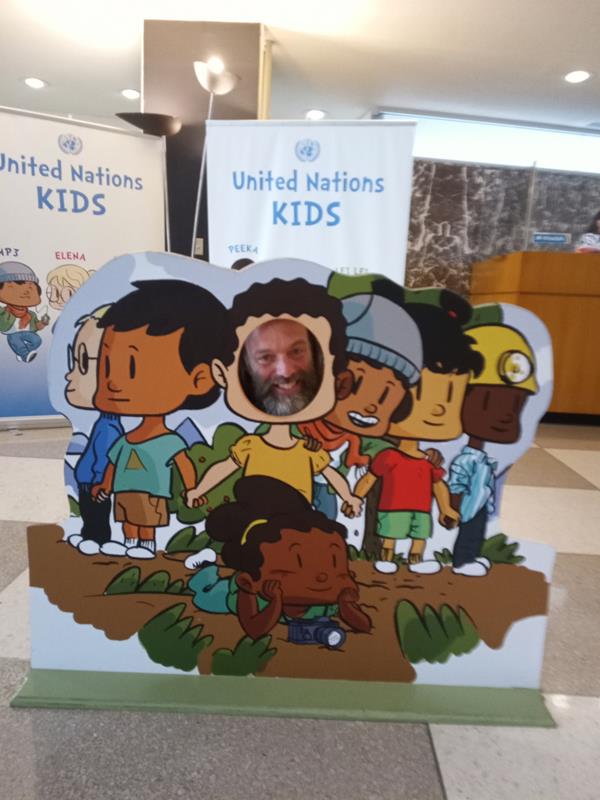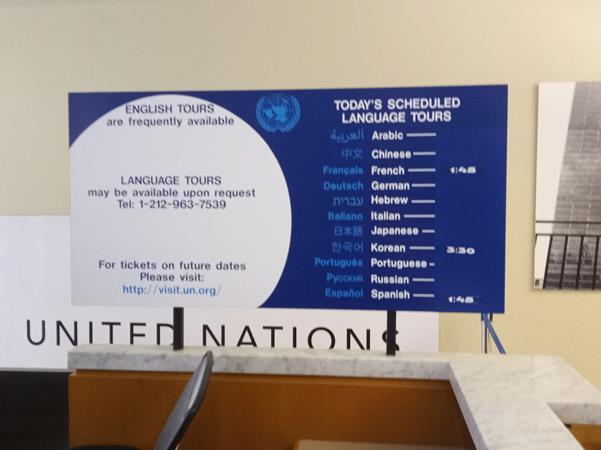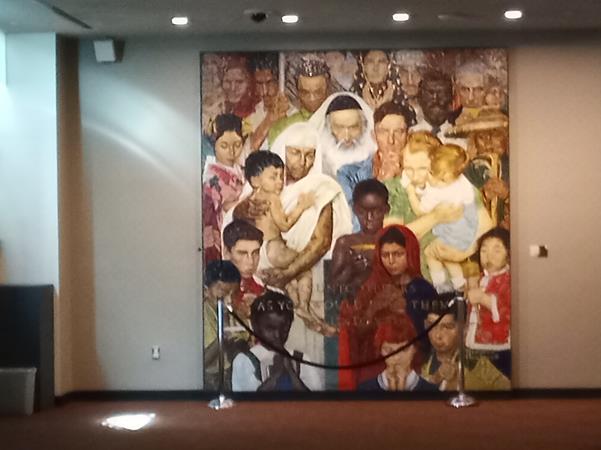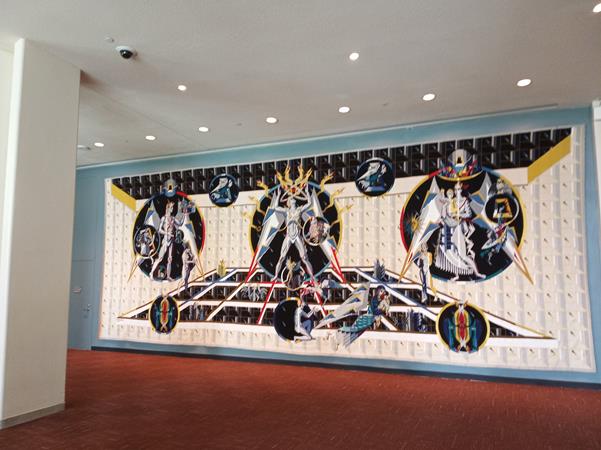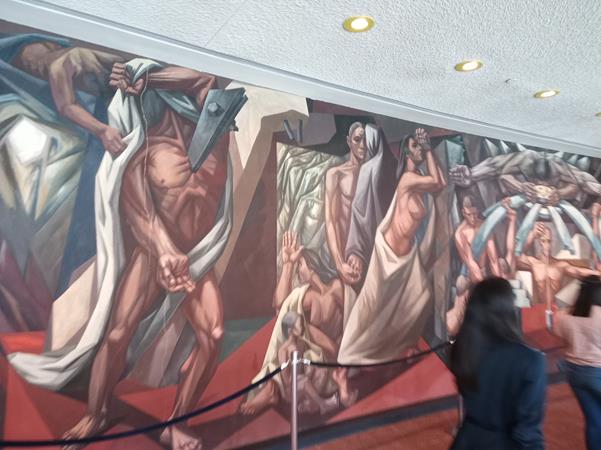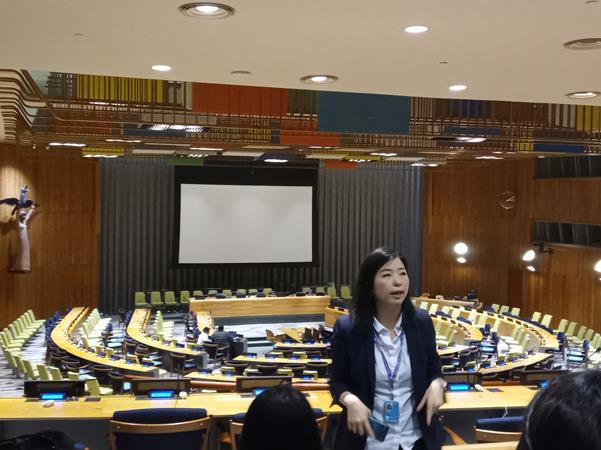 I had taken the tour a decade ago, but Sierra hadn't ever, and it was on his list.
Without an oven in our kitchen (though it does have a four burner stovetop), most of our dinners in were heavy appetizers from the Amish Market just up the street: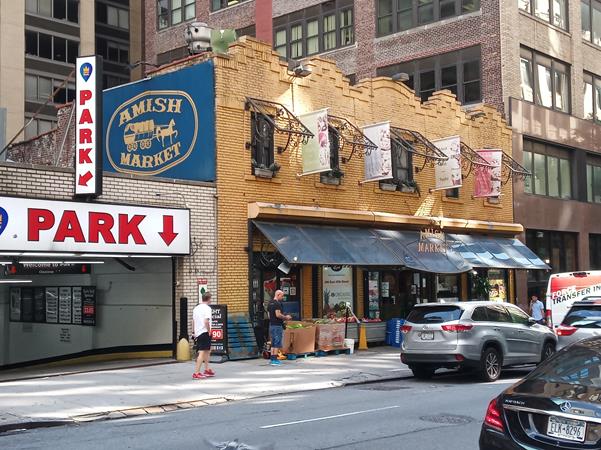 Not the cheapest, but they have an amazing amount of stuff packed into that space.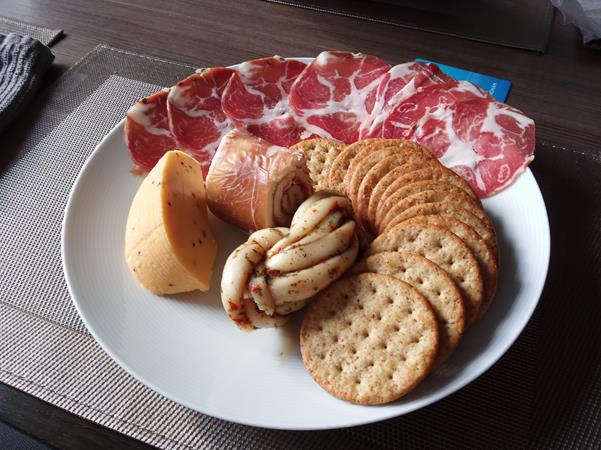 And then Russ (another friend who lives in the city) showed up with a more substantial meal of empanadas and salad.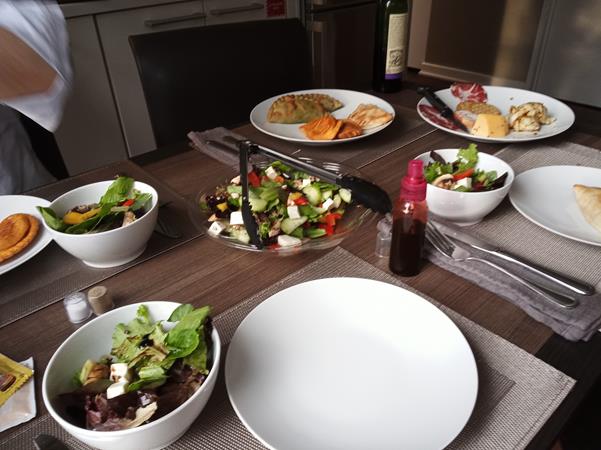 I met Russ during my Microsoft days – I don't see him often enough.
We all took in the sunset up on the balcony: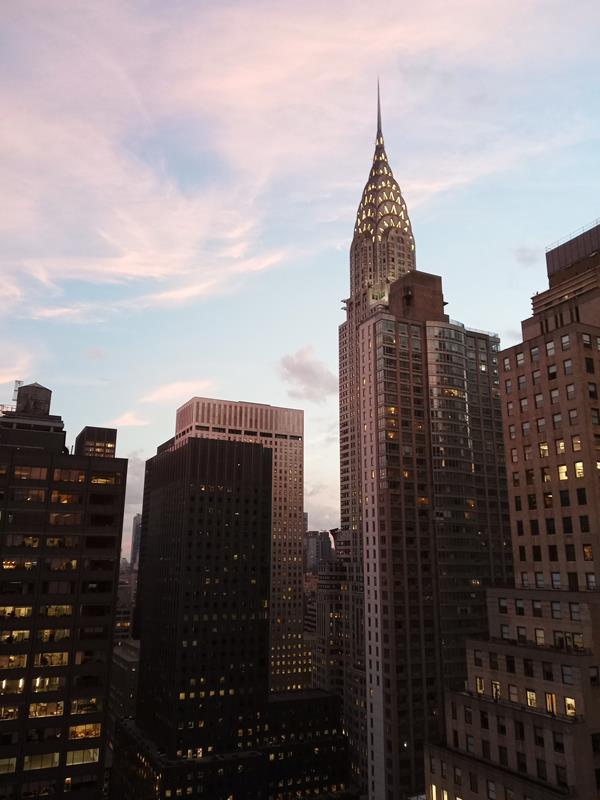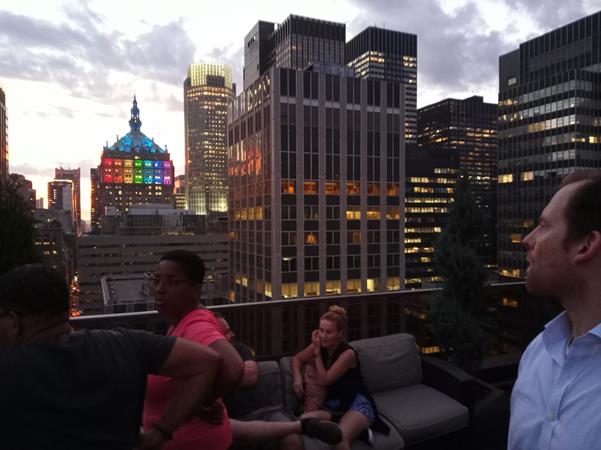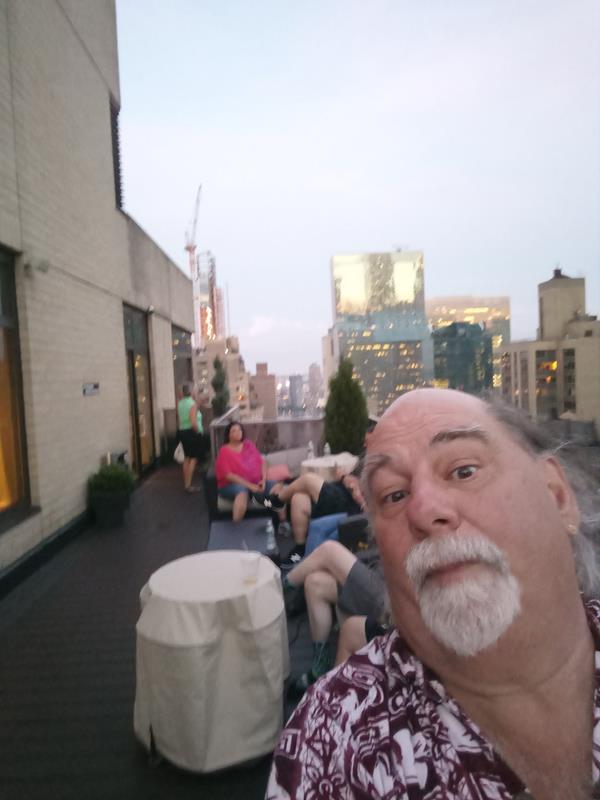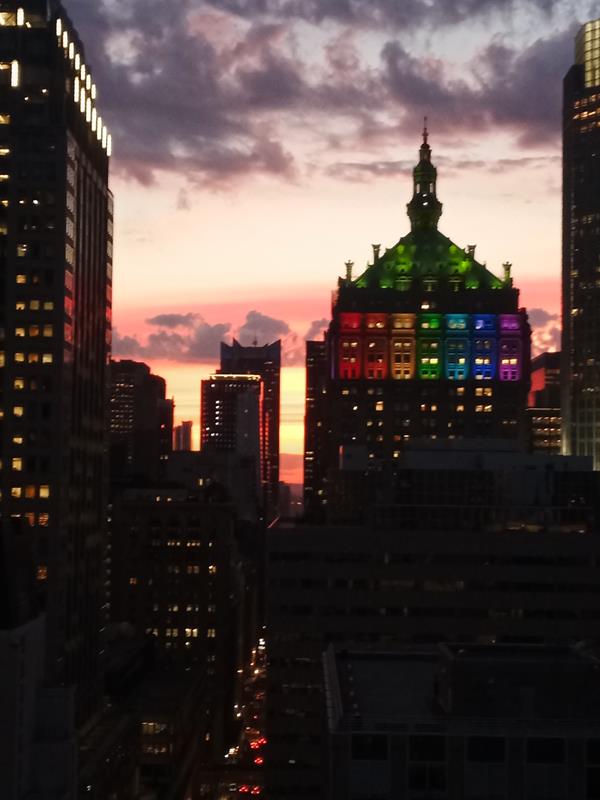 Lovely evening….always nice hanging with friends you haven't seen for years.
The next day found me at Grant's Tomb, though Sierra tour was cancelled sadly.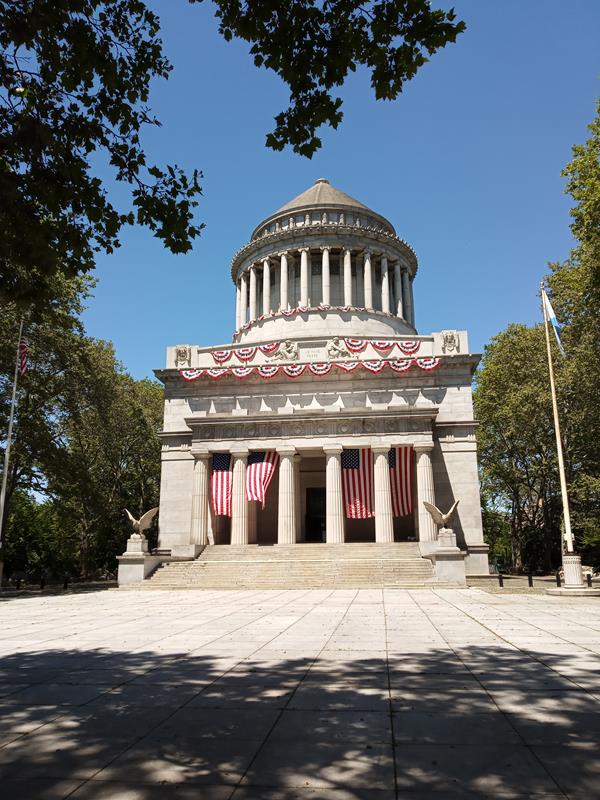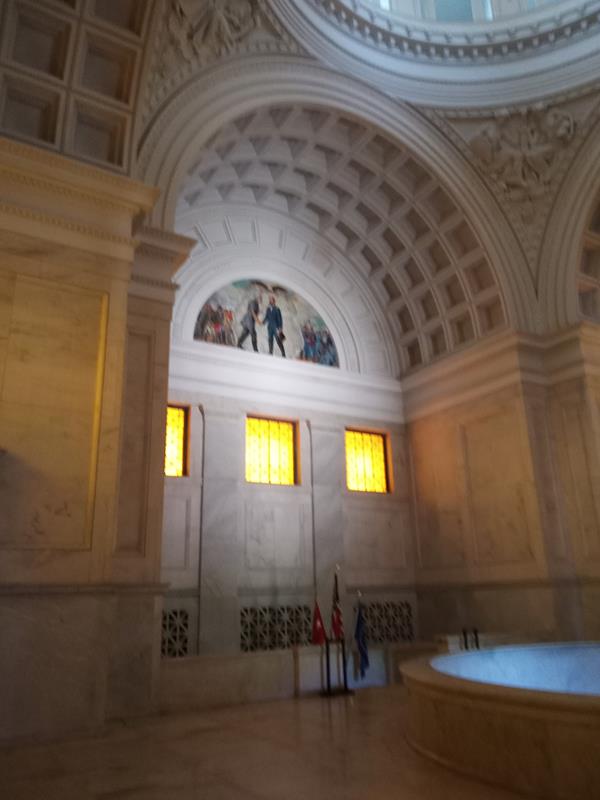 3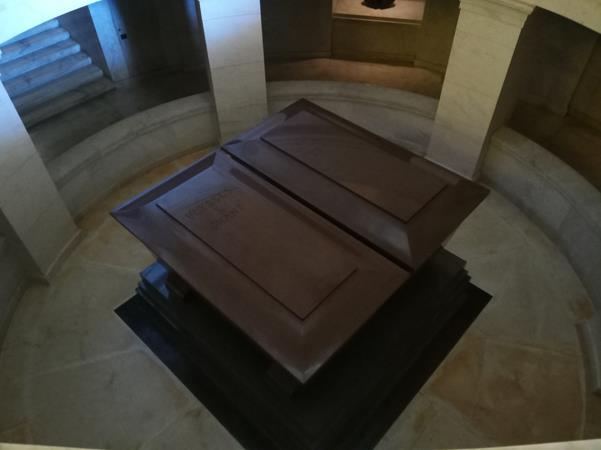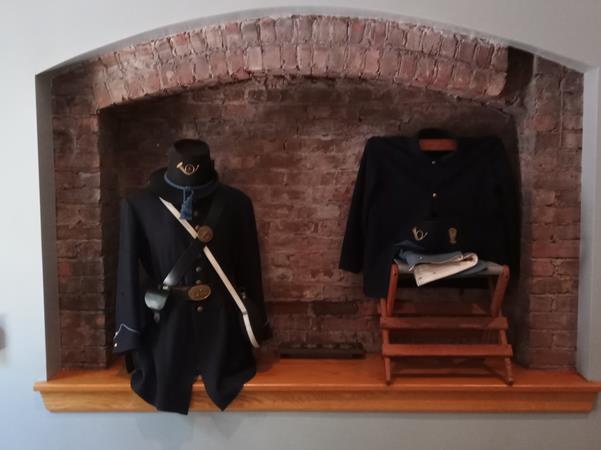 On my NYC adventure I've been trying to just do one big thing a day – blame it on the heat, or my laziness. Final day's "thing" is dinner with Gnarlene and Scott in Chinatown.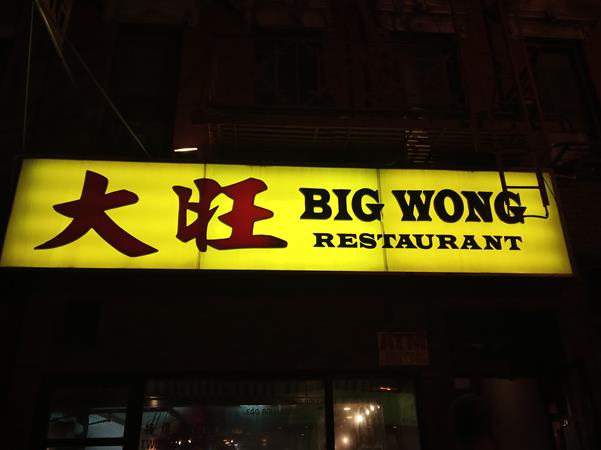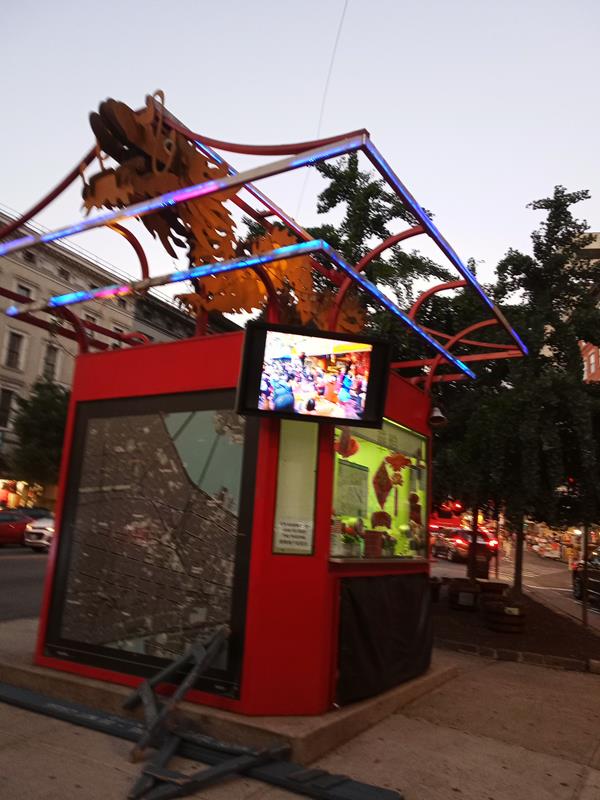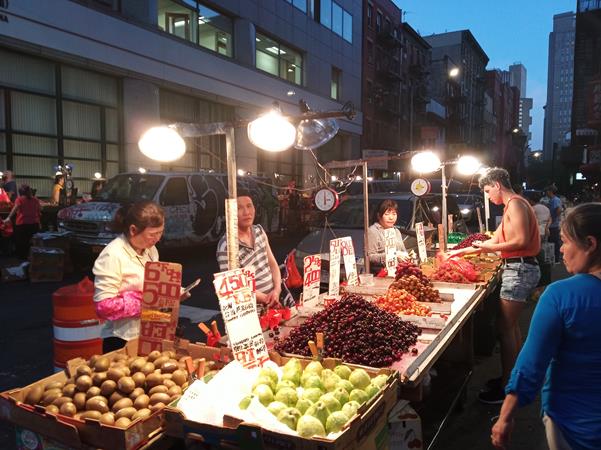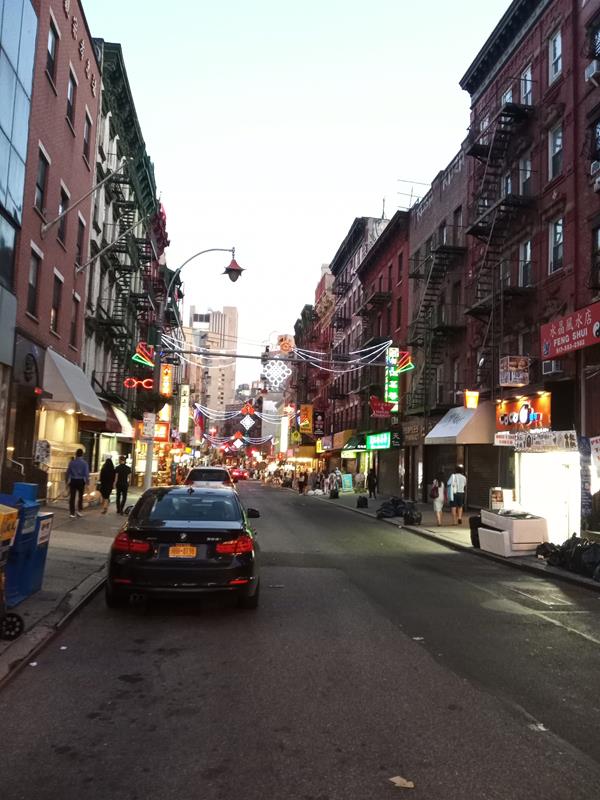 Our restaurant choice…Ping: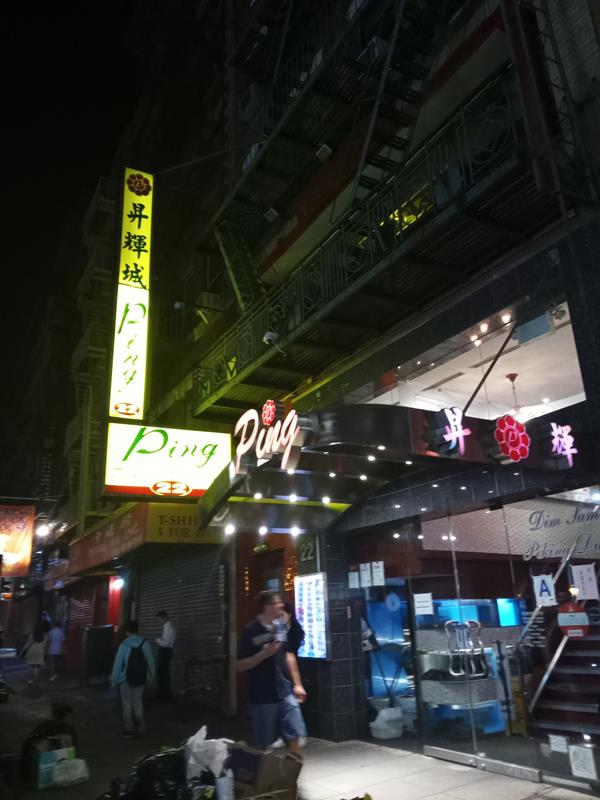 With its odd payment rules: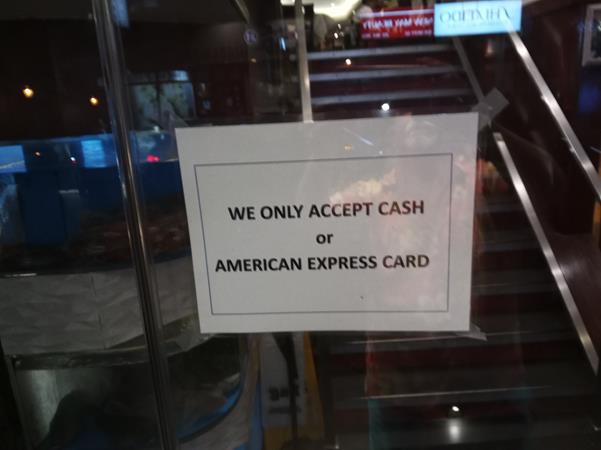 Usually it NO American Express because the fees are more expensive.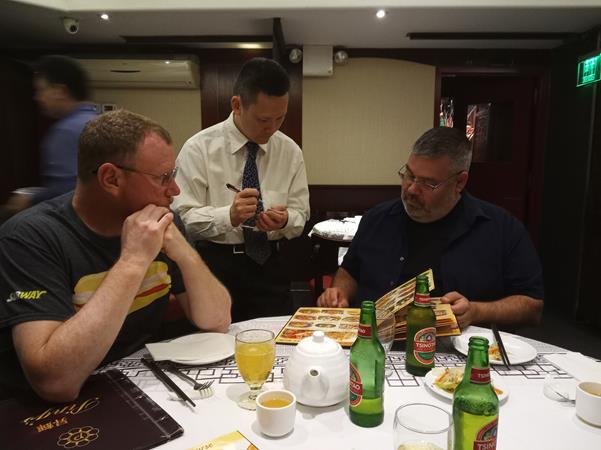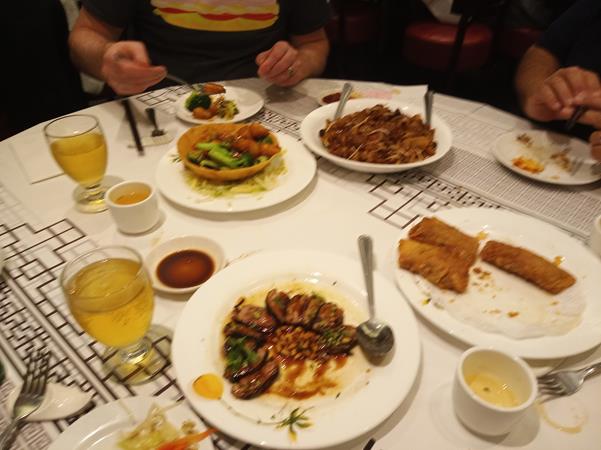 Just the right around of food – enough to be full, but nothing left to take home. And yes, I was drinking a beer (they don't serve hard liquor).
And then over to Little Italy: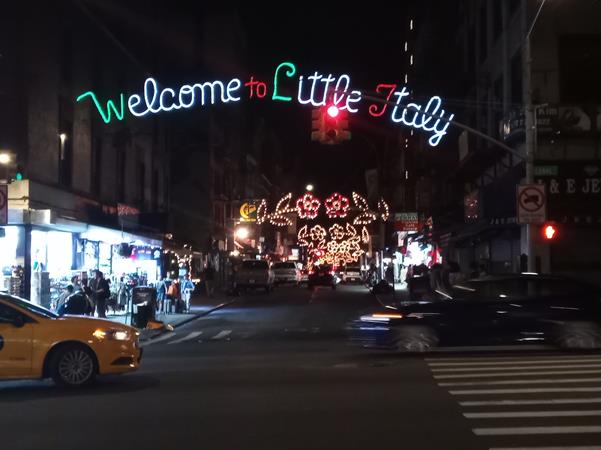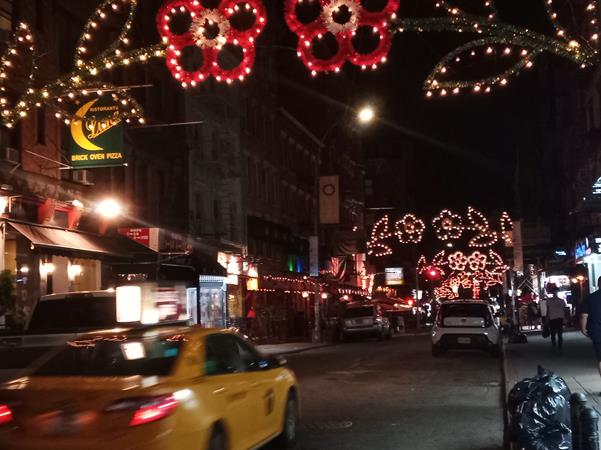 Back on the subway to Grand Central – thought I show you that even the Metro Cards are celebrating Pride: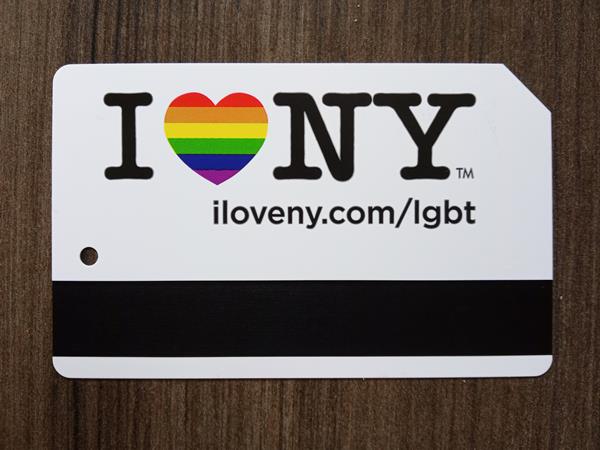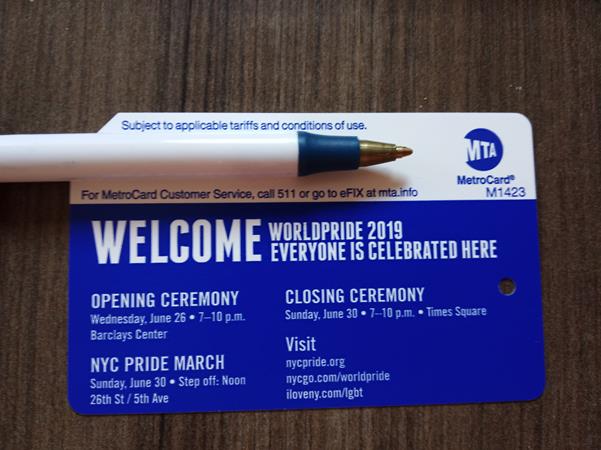 A fun four nights in the city that doesn't sleep.
Tomorrow I'll post the return home as it is its own adventure.
[? ? ?]
For more blog posts, click here.