Last trip to Whistler – this time with Bliss. Nice to have someone to share the expenses and the driving.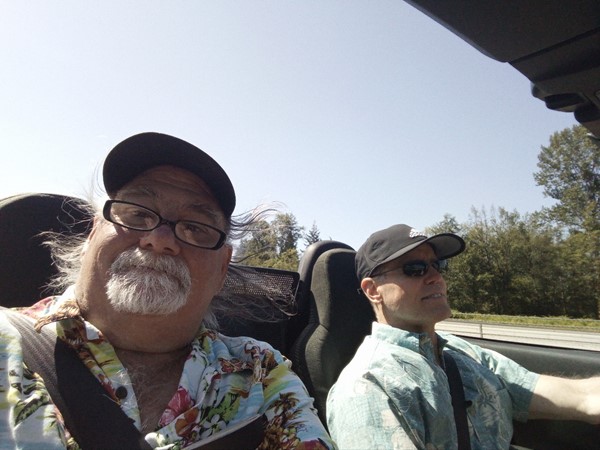 You've all seen the pictures of the units I stay in, so this will be a brief post.
Stopped at Duty Free (as always), and since Kevin doesn't drink much (somebody has to even me out), I grabbed two 1.14ltrs of Jack Daniels. Not my favorite whiskey, but they had a "two-fer" with a Jack Daniels bag (to go with my Jack Daniels hat from a couple of years ago, which is my "Miata Hat".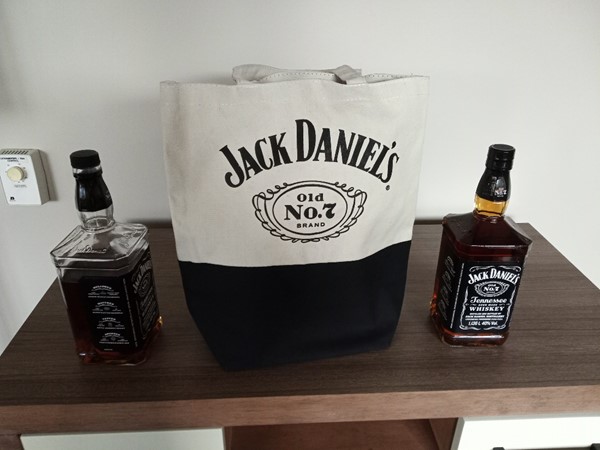 It's a surprisingly well-made bag. Thick canvas that's lined. To bad there isn't a pocket or two.
Got to check in a little early – which means dumping stuff and heading to Guest Services to pick up a season pass. Amazingly, they keep using the picture from five years ago for mine:

We caught almost the last lift up for the day…not even time for a cocktail, but Tuesday, we were up the mountain and onto Whistler Express to the top.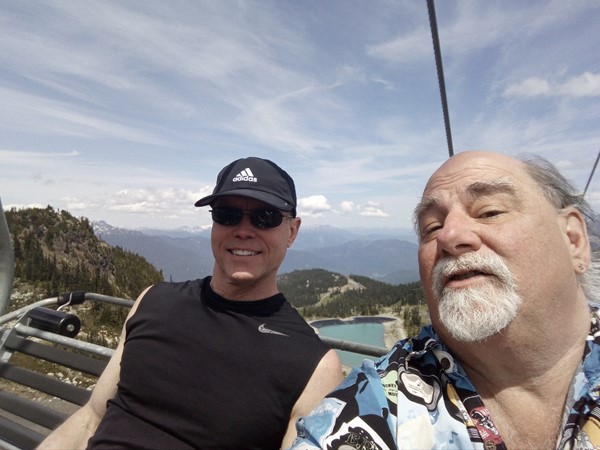 It was a GREAT weather day on Whistler…here is a view of the sky bridge: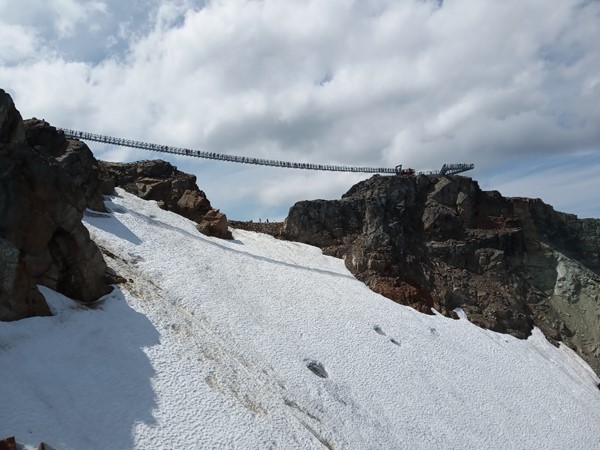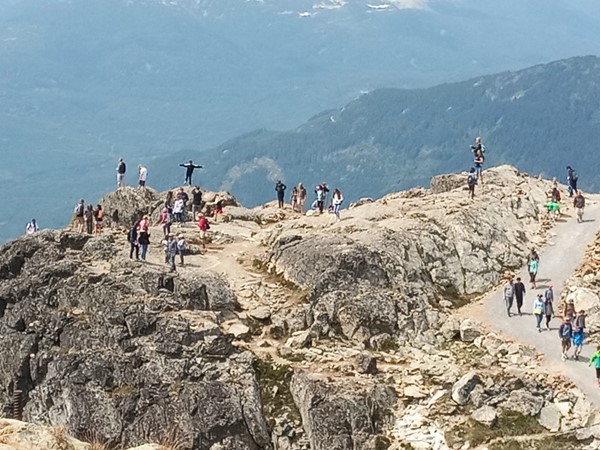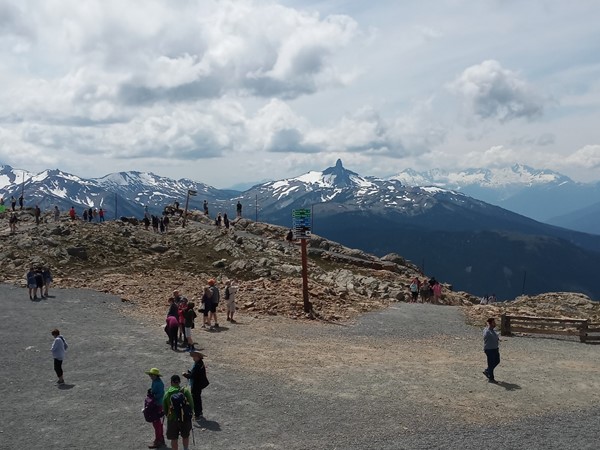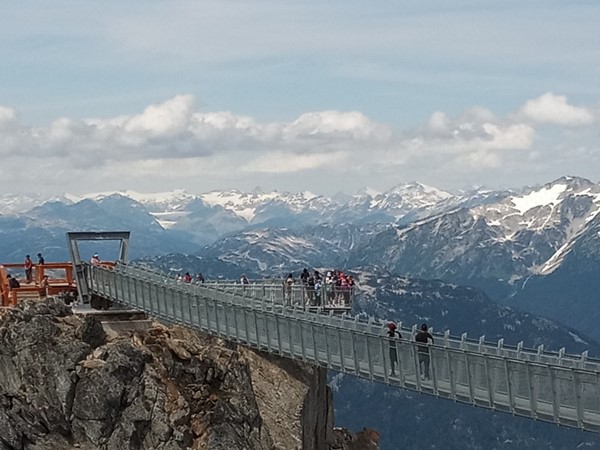 But if you want a 360-degree tour, click on the video:
And as long as I'm doing videos, here is one going down the Blackcomb Gonola towards the village.
We rewarded ourselves for the big hick earlier with lunch in Blackcomb Village at Milestones – a favorite: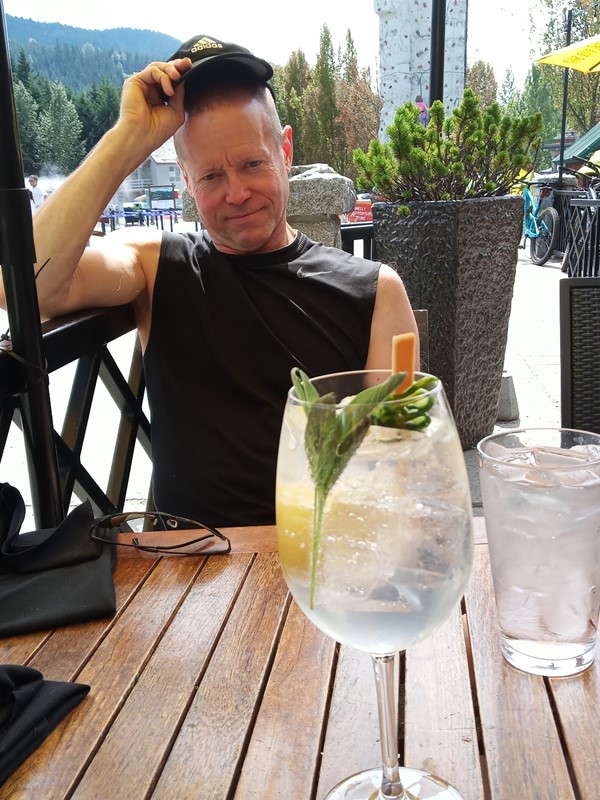 Apparently, I was hungry and ate the food before getting a picture! But they make a GREAT Gin and Tonic (garnished with fresh sage and a skewered ribbon of cucumber.
Wednesday was a little more socked in…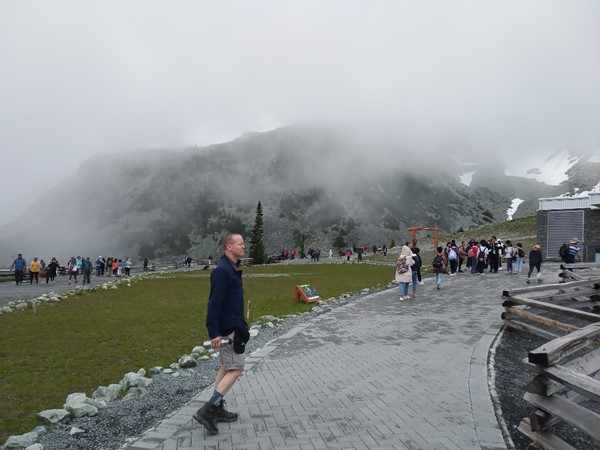 Probably should have worn long pants – but at least I refueled with an Old Fashioned at the Umbrella Bar: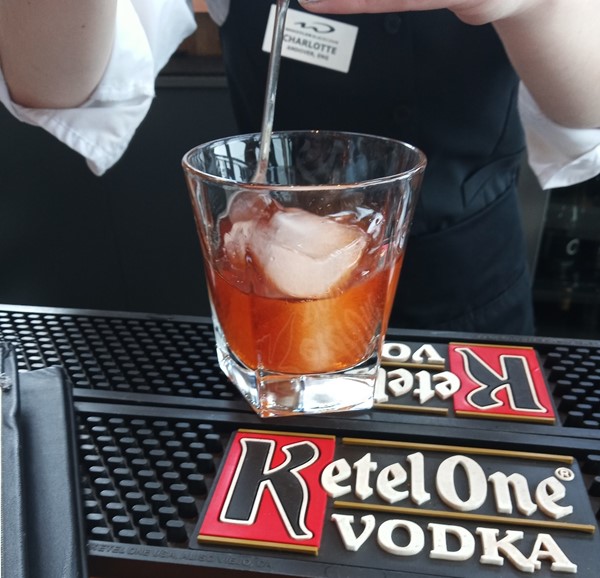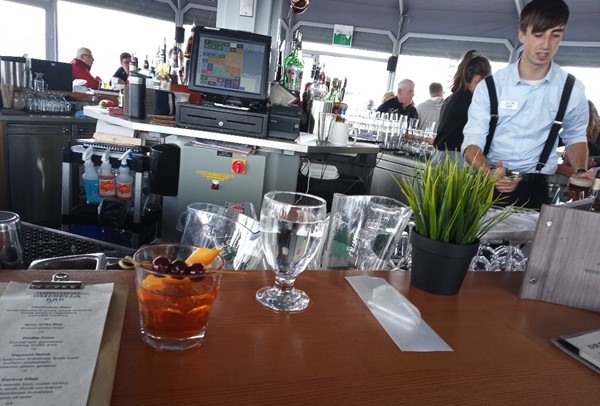 We grabbed lunch in the Rendezvous Lodge (20% off for Season Pass holders) – I went for the Kid's Fish and Chips – which comes with 3 "sides" (two edamame, one protein bar), Bliss went for the grilled salmon burger on a gluten-free bun. There were twice as many fries before I got the camera out: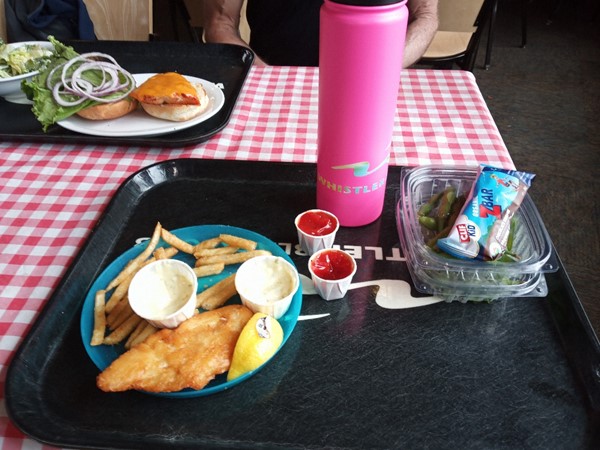 See the water bottle on the tray – a new one. Ordered it off of Amazon and bought a sticker up on the mountain for it.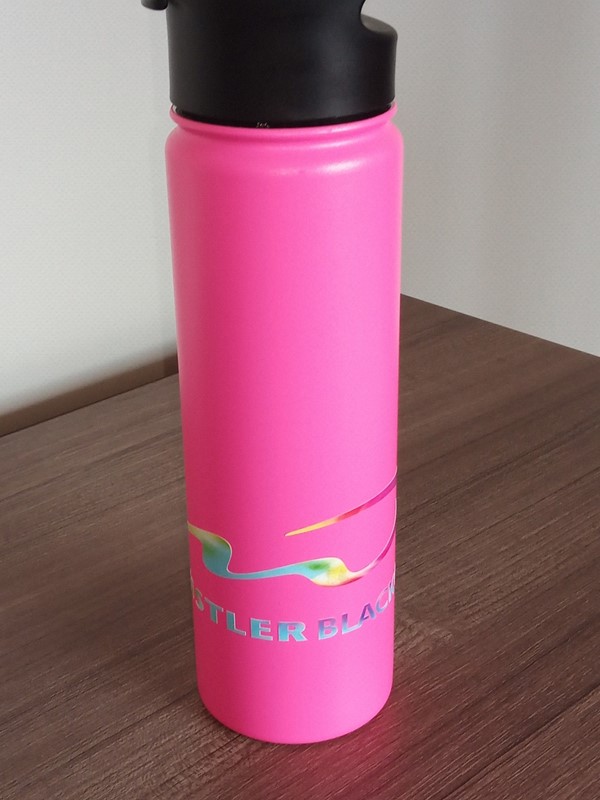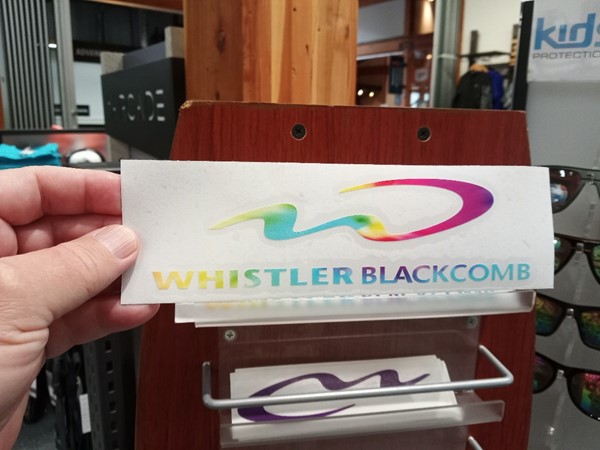 It's a really good water bottle with two lids (complete seal and pop-top drinking). At the end of the day, there were still ice cubes tinkling around!
Lots of stuff going on in Whistler in the summer – live performances…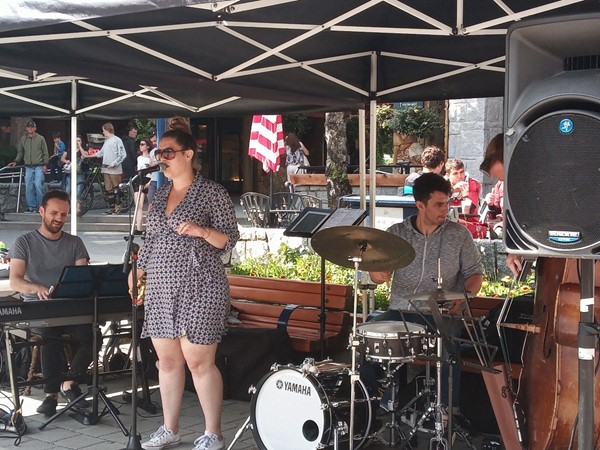 Sort of a bogey-wogey band – she's a great singer, and a decent bugle player – yes, BUGLE – look in her left hand.
The last day on the mountain, Bliss went hiking. I went for more gondola rides and ended up at the Umbrella Bar for an afternoon snack of their Ensalada Caprese, and a Collins…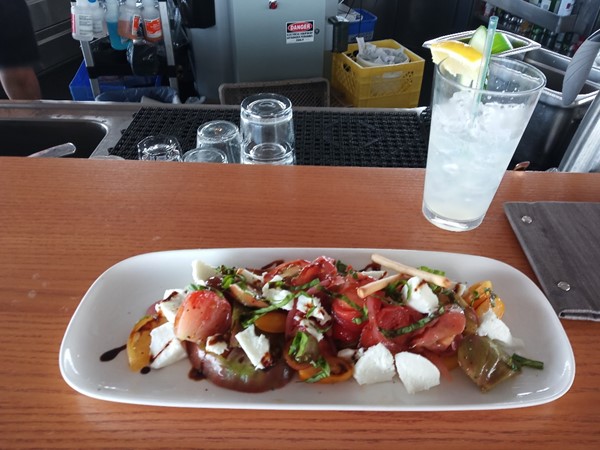 They really do have GREAT food.
Now that I am at the end of my Whistler trips for the summer, I'll share the results of the ROI on my Season 360 Experience pass: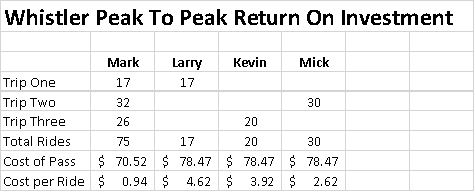 That's the last adventure until the end of August.
[226.2]
For more blog posts, click here.