Sean, Michael, and I are taking the night train from Saigon to Da Nang. This was my idea – I love a good overnight train ride.
Left pretty much on time at 9:55pm from District 3 in Saigon. The round-trip in an "air-conditioned 4 person soft sleeper" was about $100 USD each.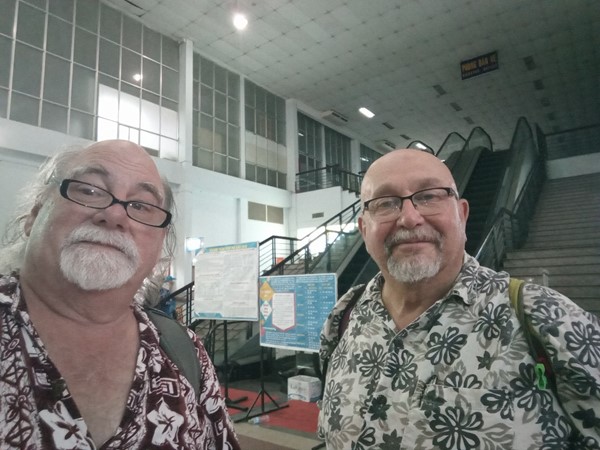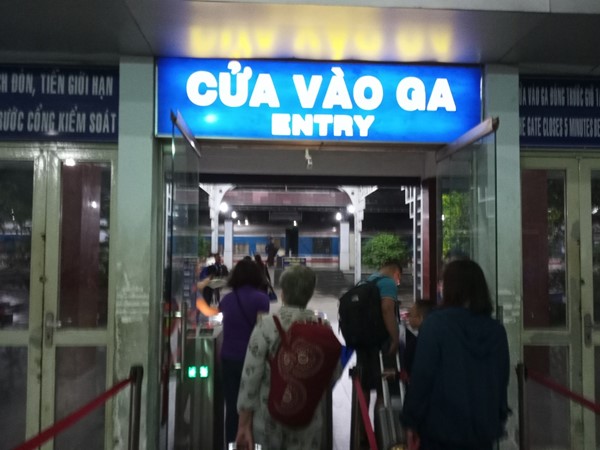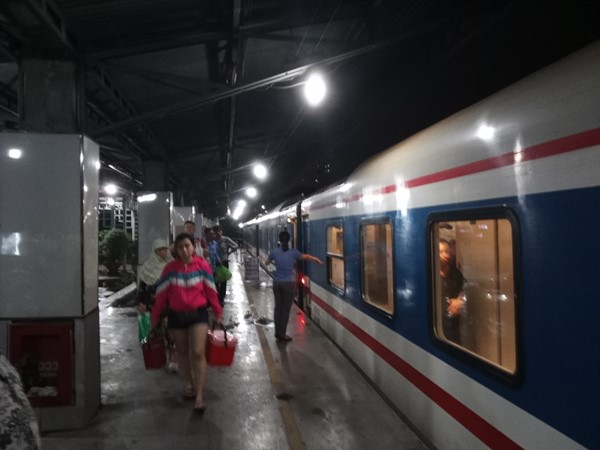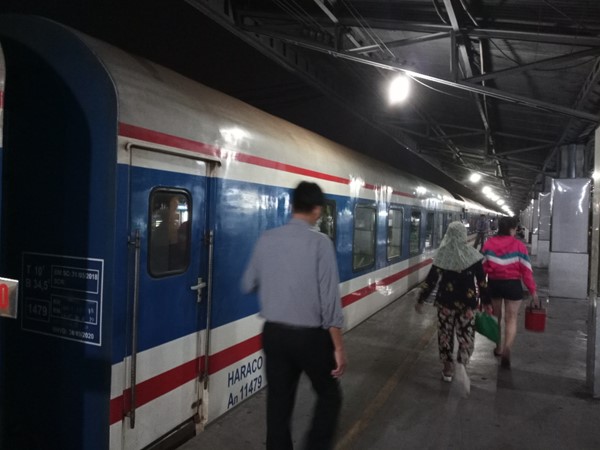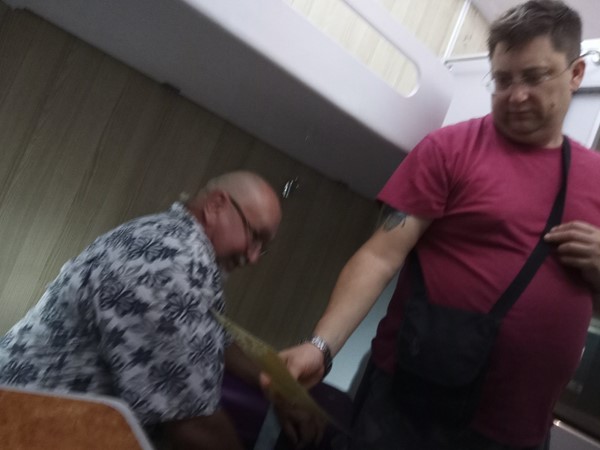 Each of the berths has a reading light and a USB charging port. There are also three outlets for laptops, etc.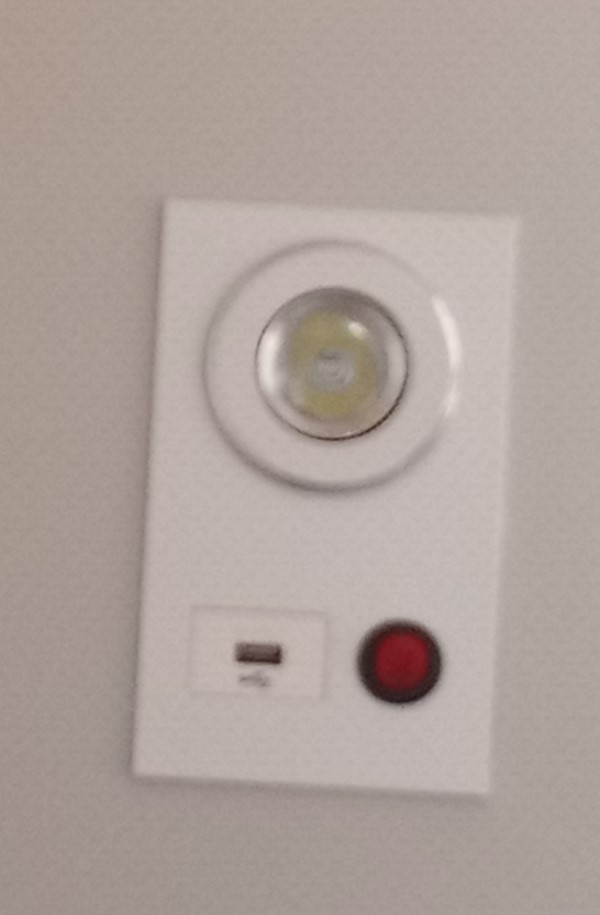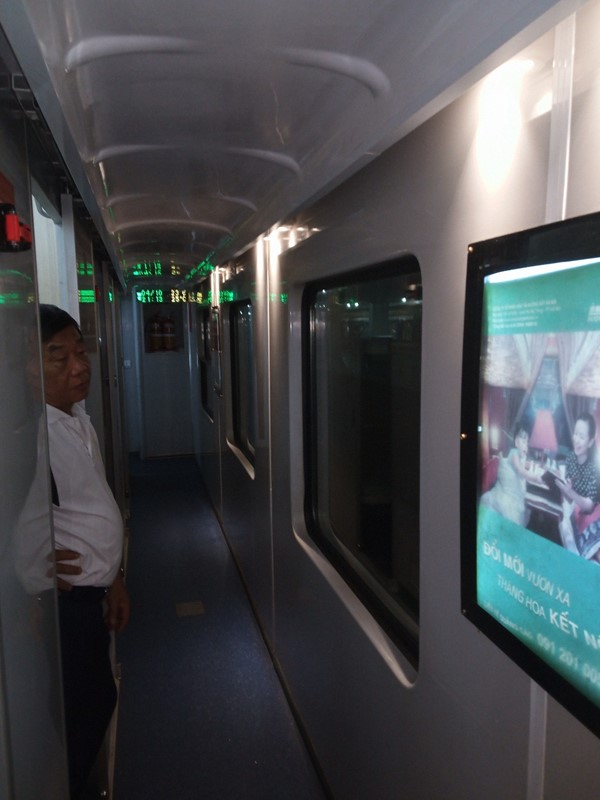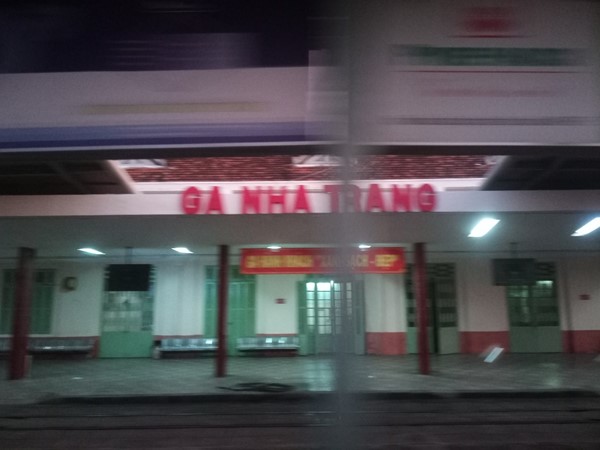 Periodically, venders would come through offering soups, beverages, etc.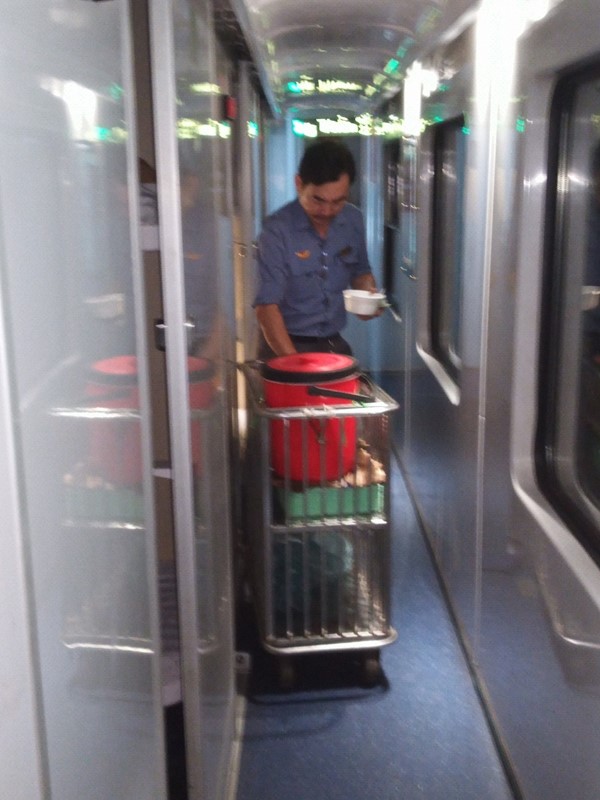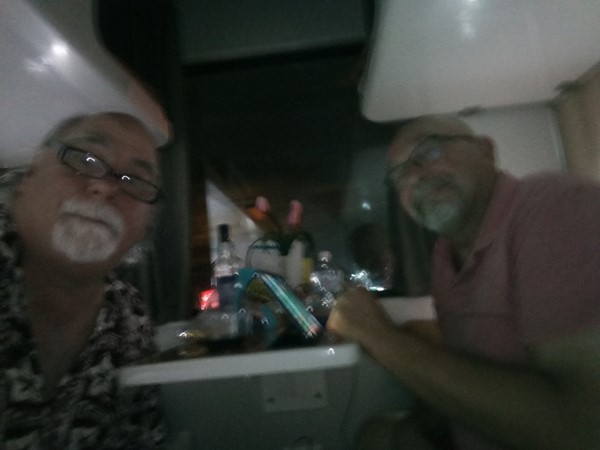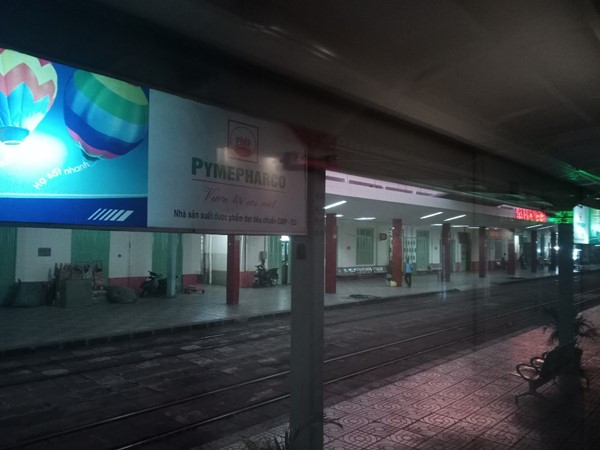 I took an Ambien and crashed out until the morning, when I caught this wonderful sunrise video:
During this time, they brought us some breakfast…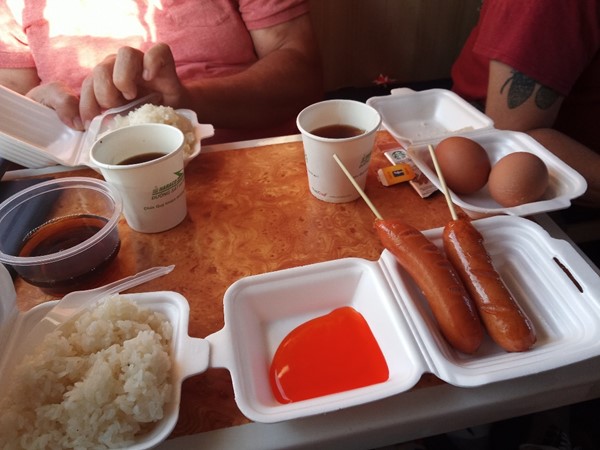 And just random pictures out the window…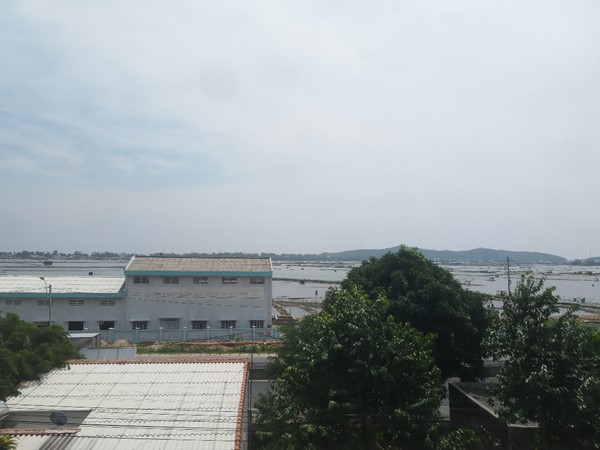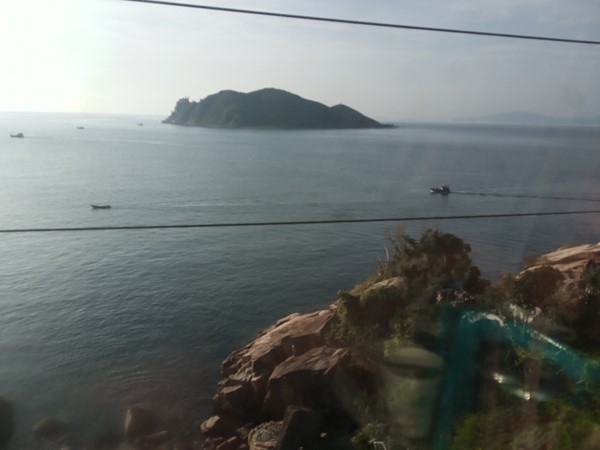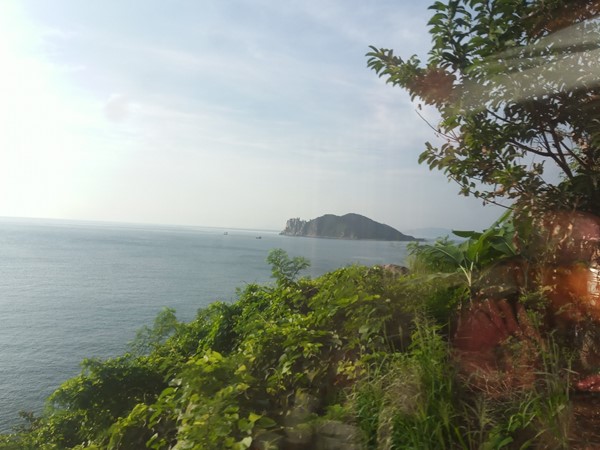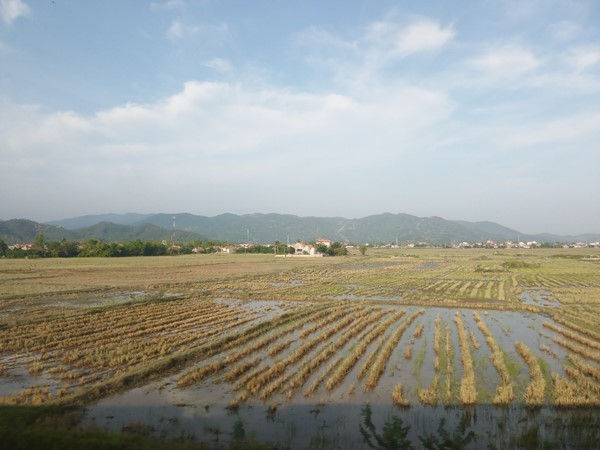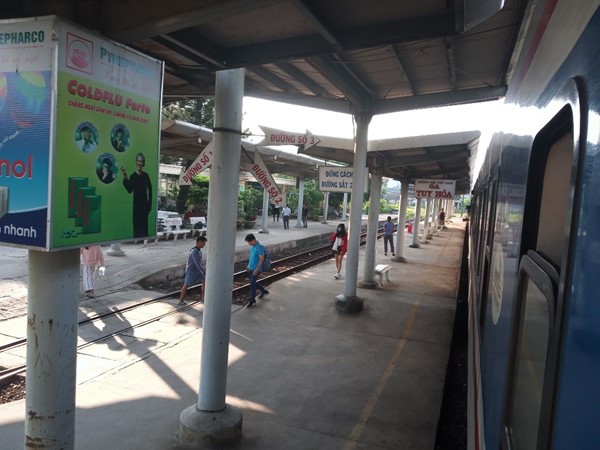 Around 11, they brought by some lunch for us…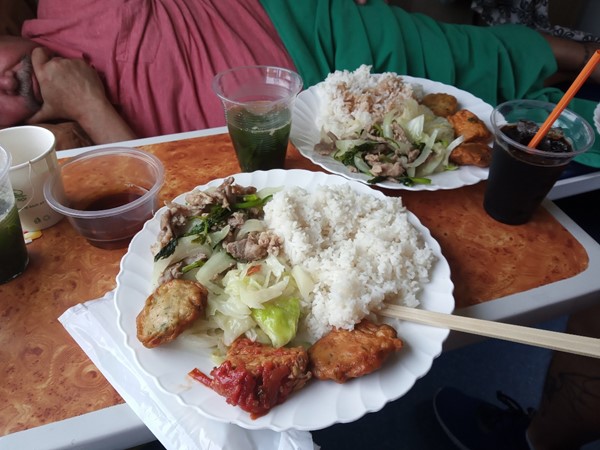 And for some reason, people with cabins started sitting in the corridor…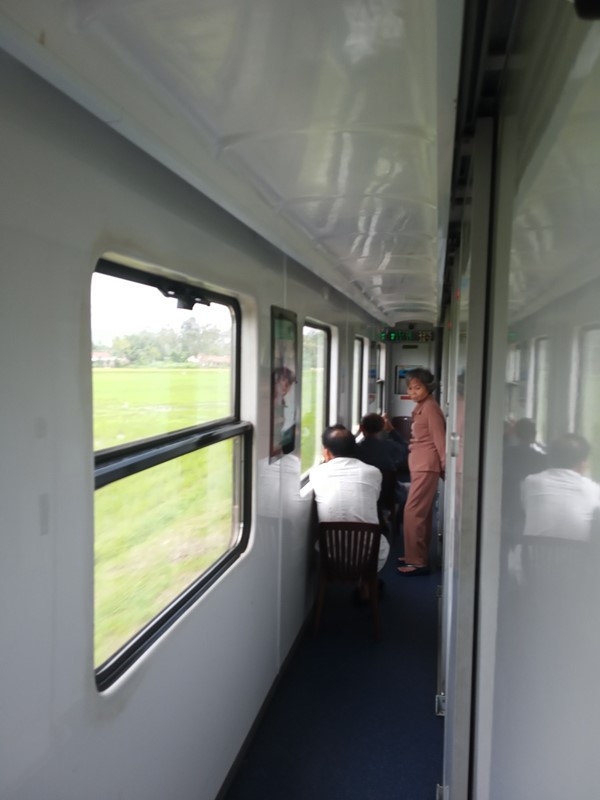 Got into Da Nang about 2pm –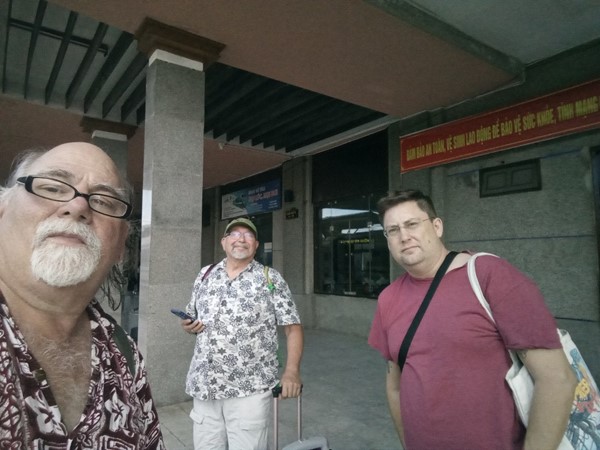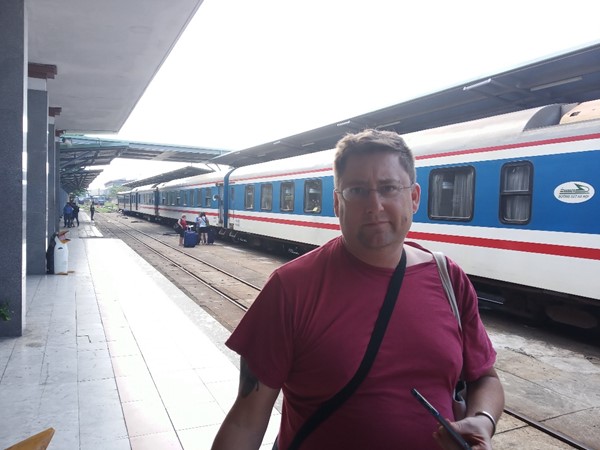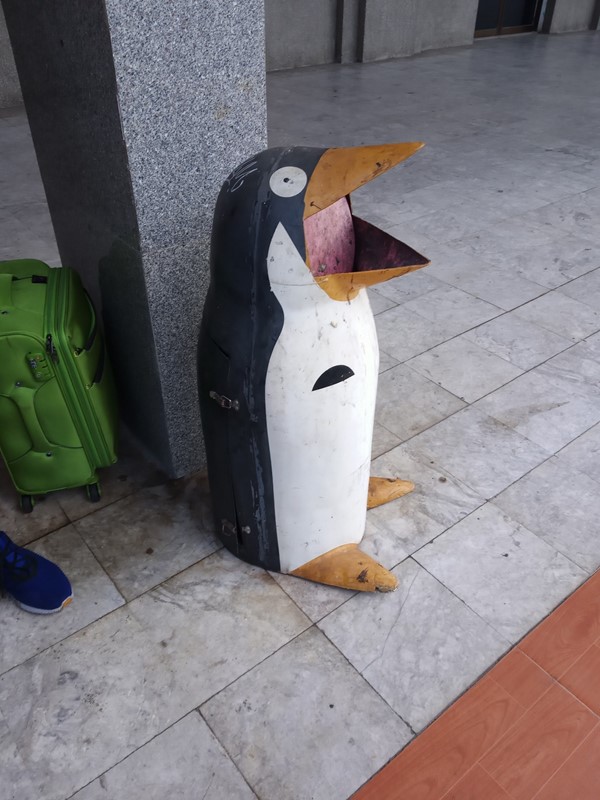 And it was off to the Haka Boutique Hotel after a cab driver intentionally took us the long way (not realizing Sean speaks Vietnamese). Should have just gotten a Grab.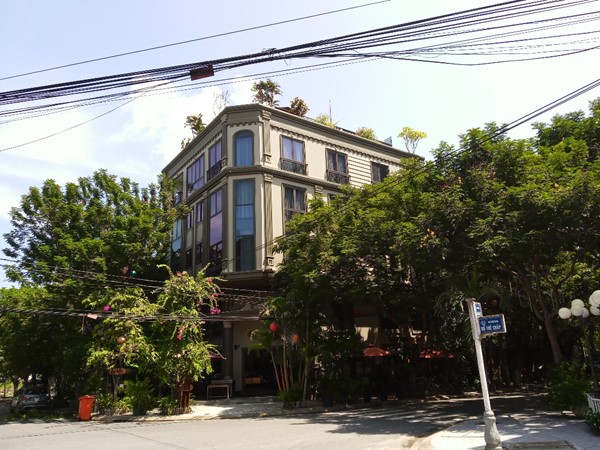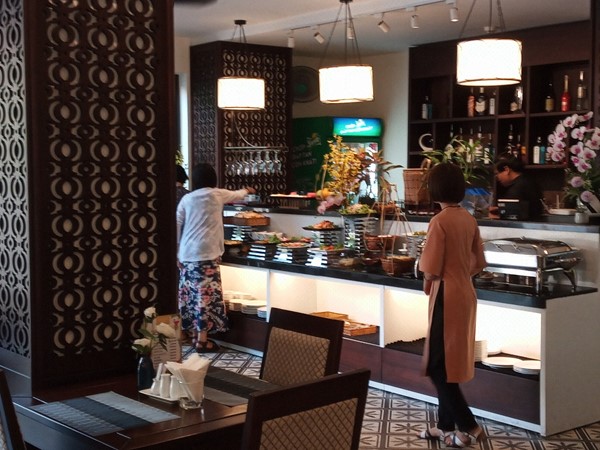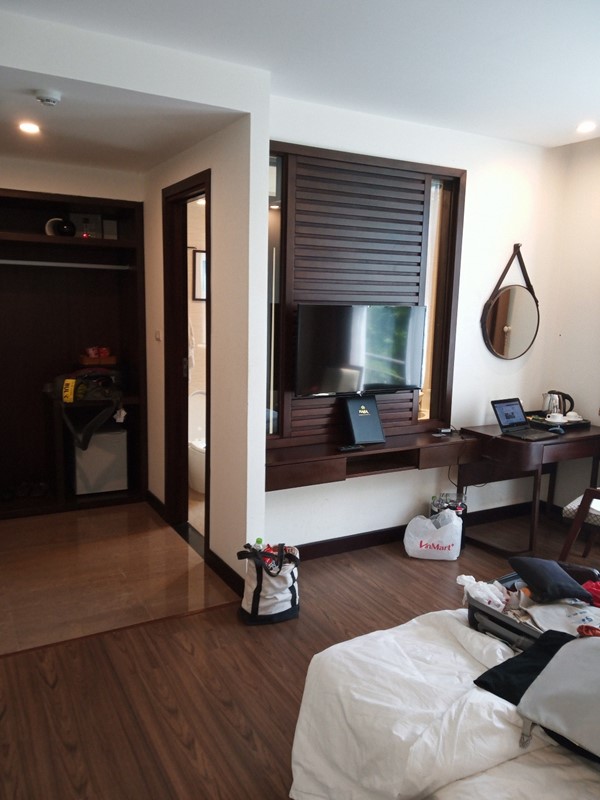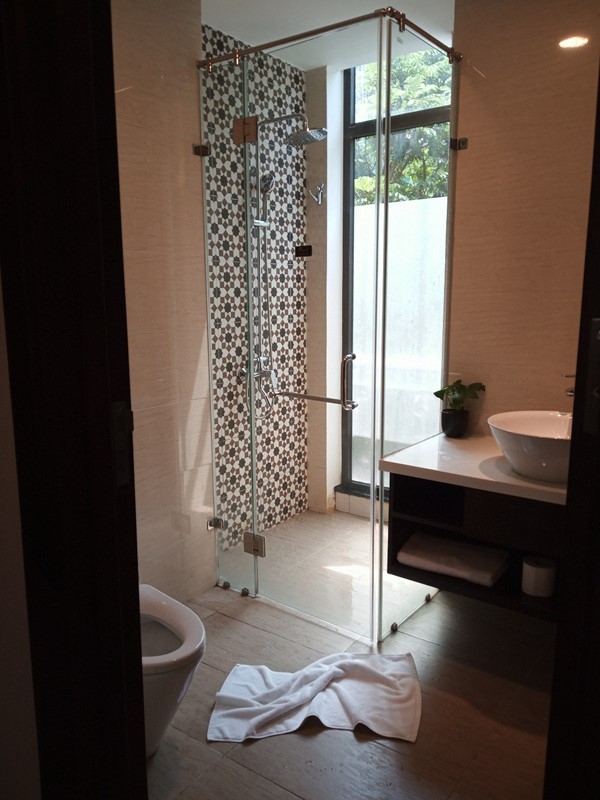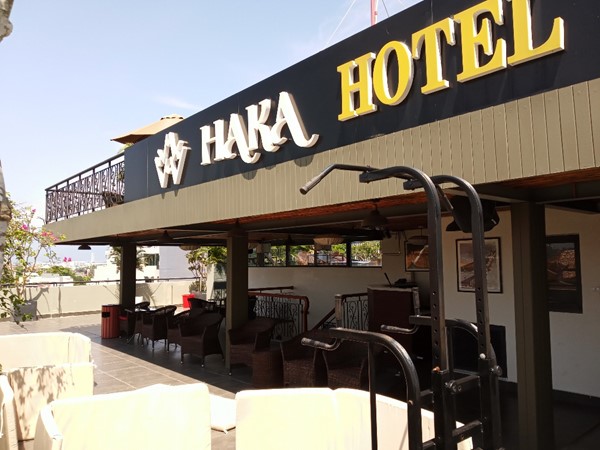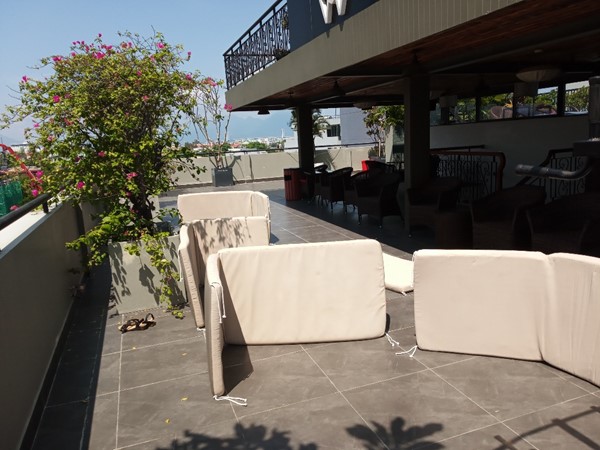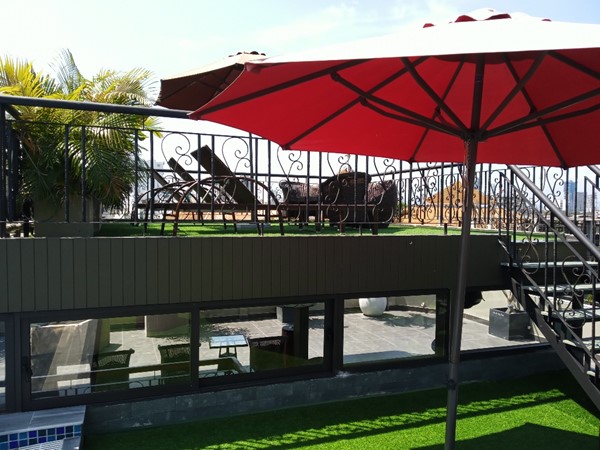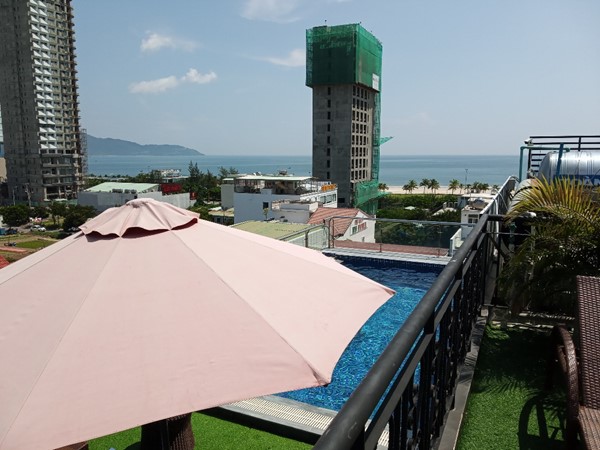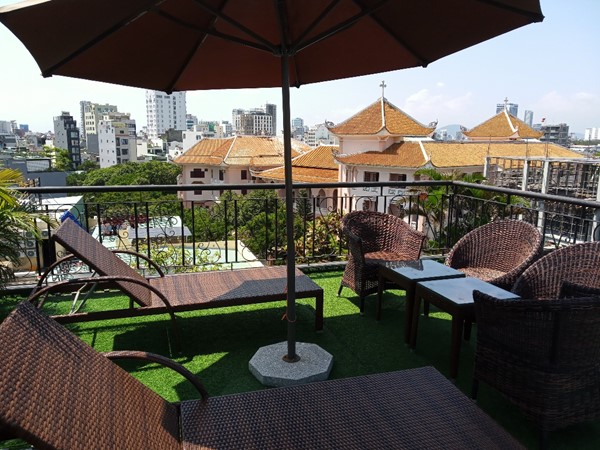 The lady at reception recommended a restaurant for dinner that she goes to (meaning local, not touristy on the beach). Quán Phước Thái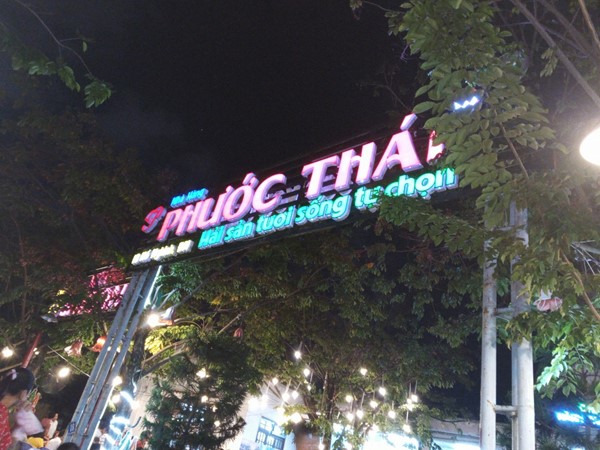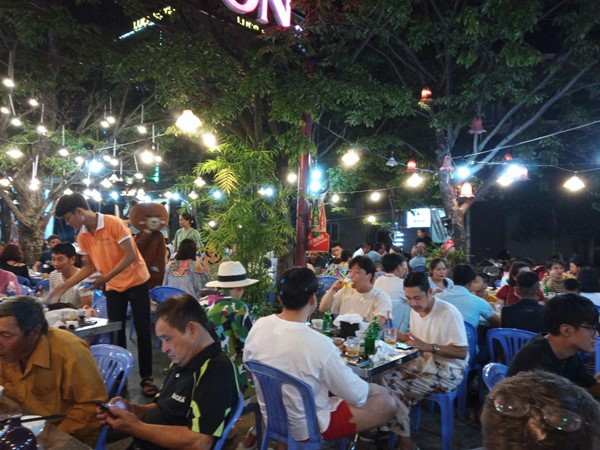 And for some reason there was a costumed bear circulating, then, by the street, where we were, a karaoke singer shows up with a blaring speaker strapped to his motorbike, singing and trying to sell packages of chips – and then there was the sad balloon clown. Wish I'd gotten a picture of that – he was not a happy clown.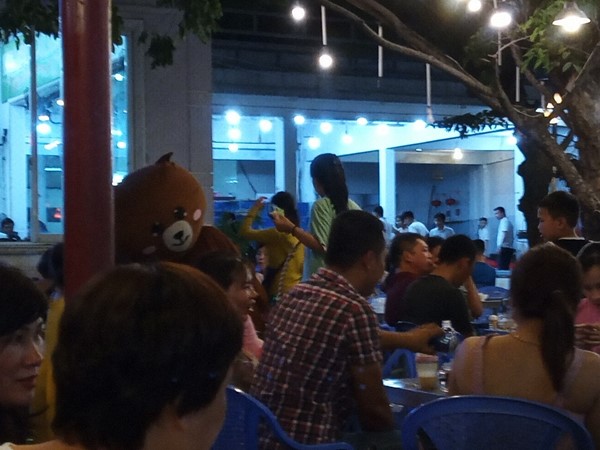 But the food was amazing, especially the scallops in their shells – Sean ordered a kilo of them (2.2 pounds), but still think we only spent a million two (about $52 USD – and half that was the scallops).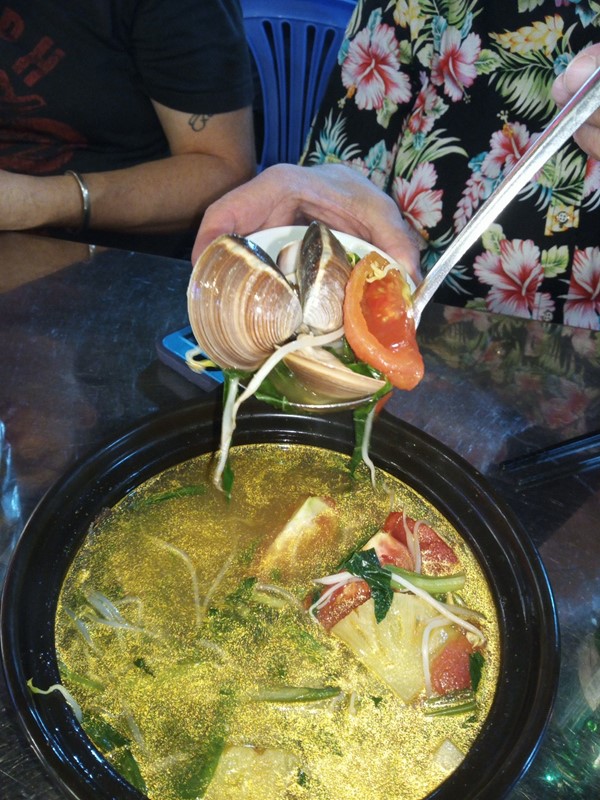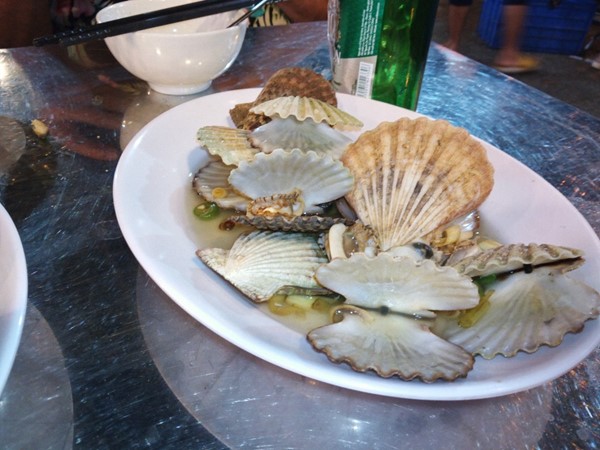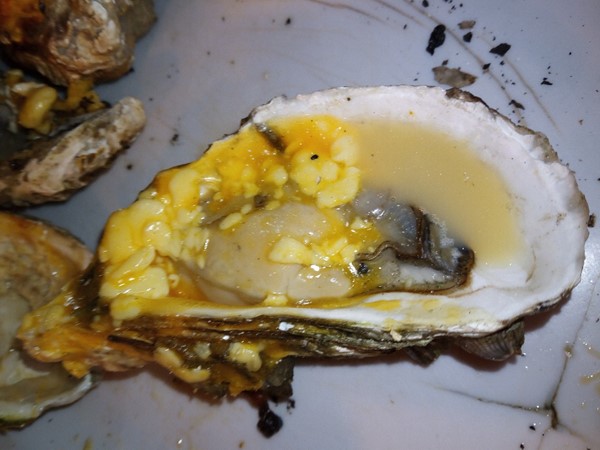 There were a couple more dishes that got eaten before I could get photos…not bad for walking distance from the hotel.
Tomorrow is going to be a long day, so I'll close this here.
[? ? ?]
For more blog posts, click here.