The beginning of a 12-day adventure! All packed and ready to go.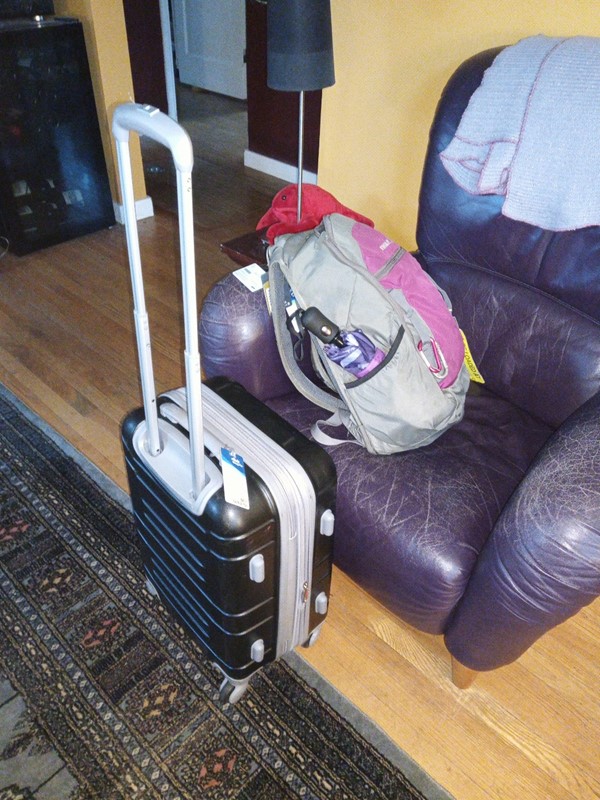 First, a stop at Duty Free – yes, the limit is THREE bottles going into Japan: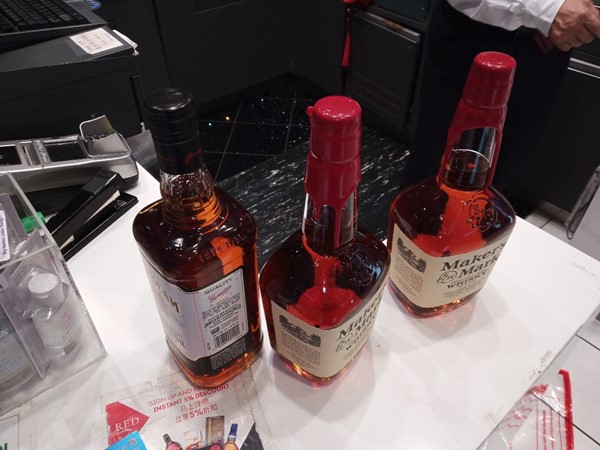 Flight is on time…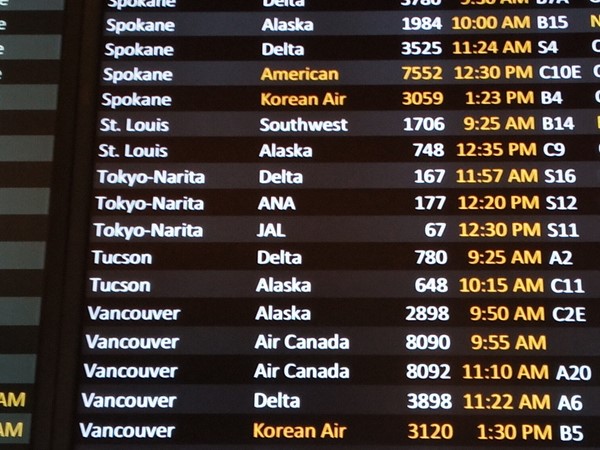 Riding in style – Japan Airlines Business Class to Tokyo's Narita Airport with a stop in the lounge first…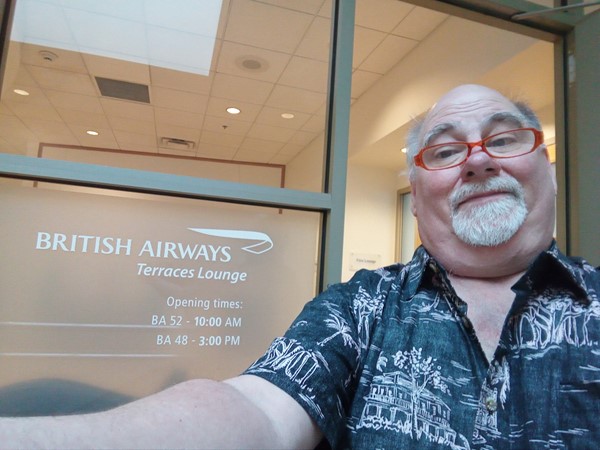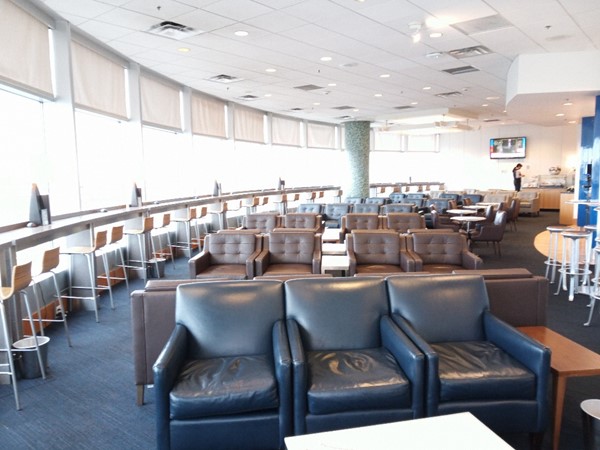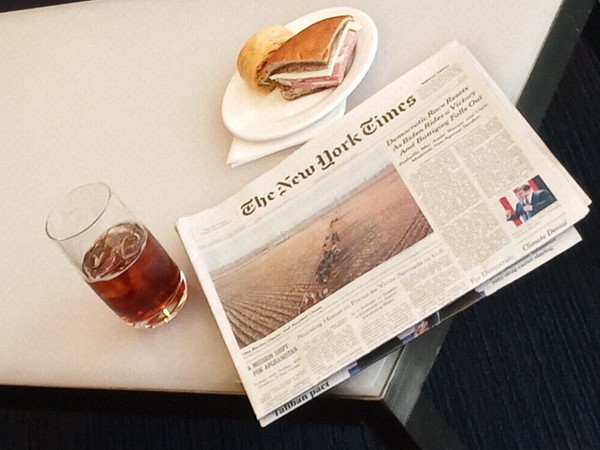 The plane is here…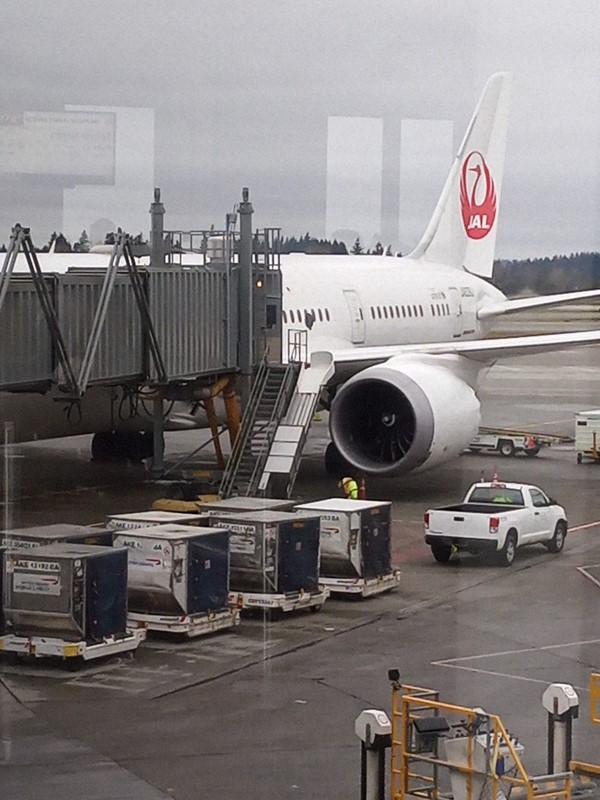 And so is my compartment!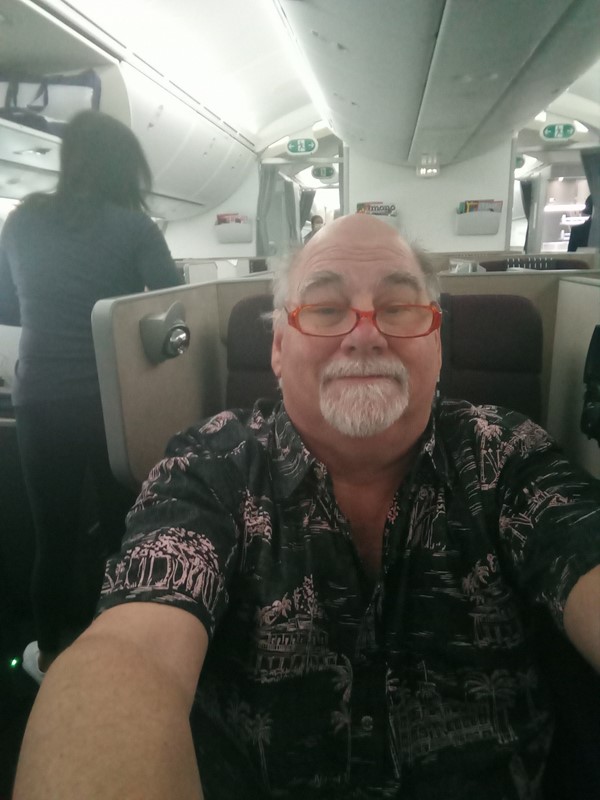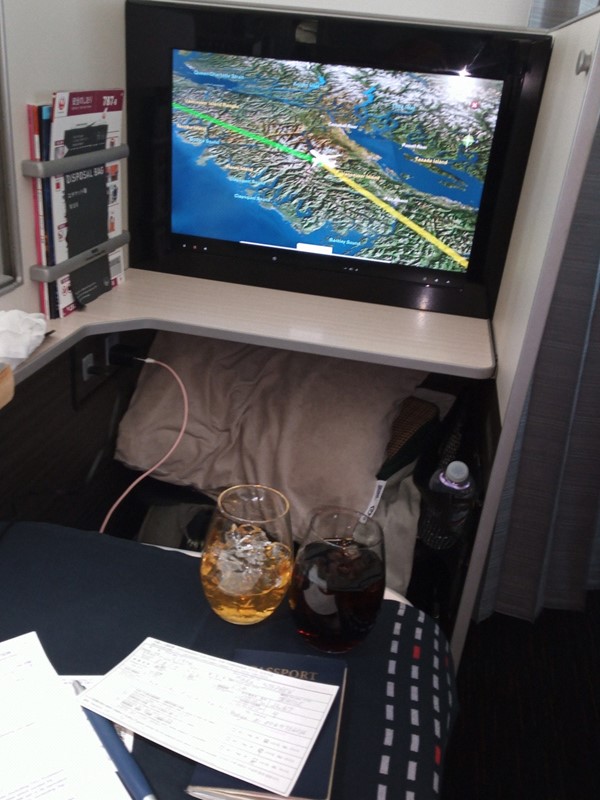 Once in the air, the food starts coming…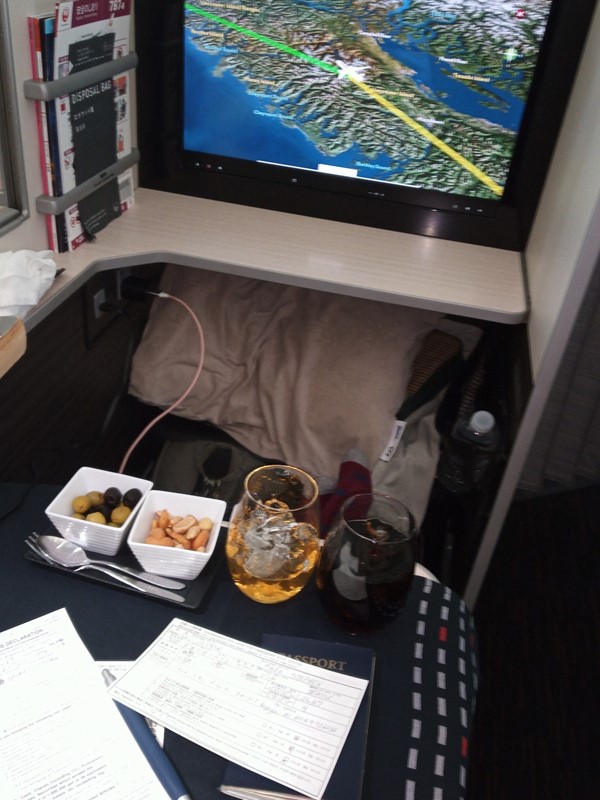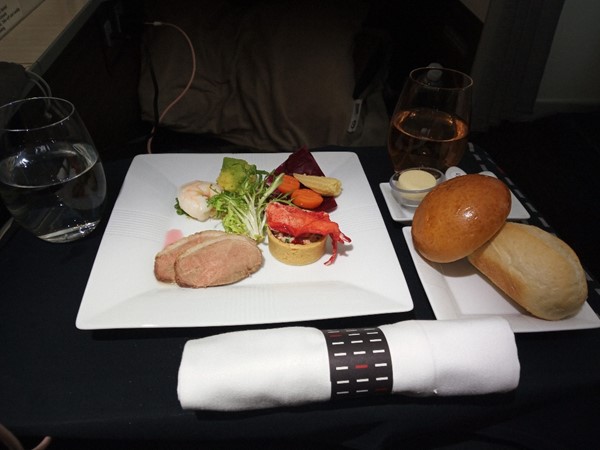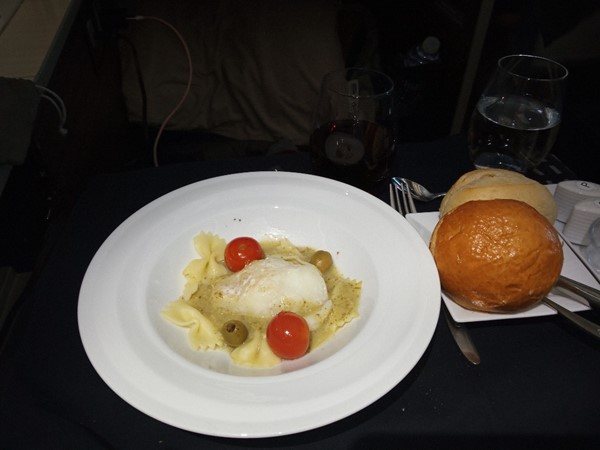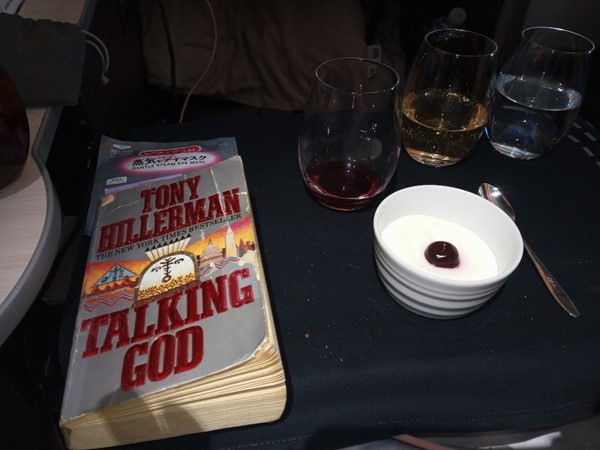 I got the Western-style meal with the swordfish; the other choice was beef tenderloin (which also looked good).
Nice view through the tinted windows…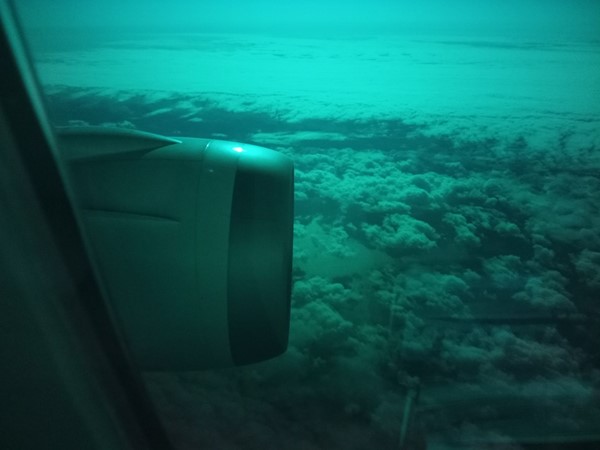 And yes, the Business Class bathroom has a bidet seat: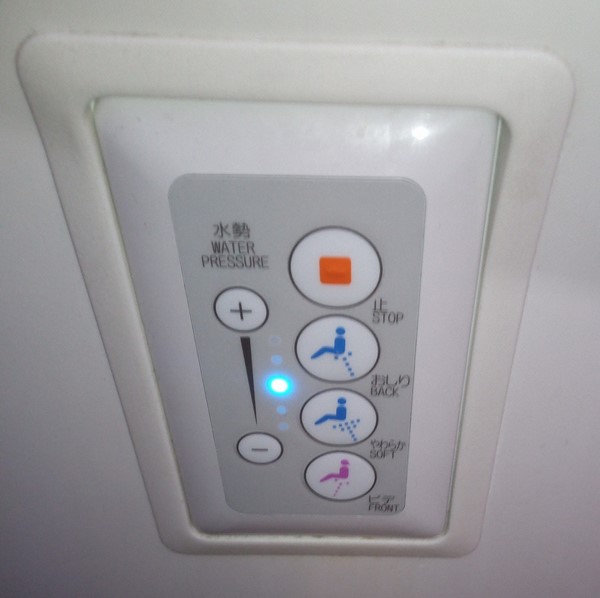 During the flight there was a menu of dishes you could order if you were still a little hungry: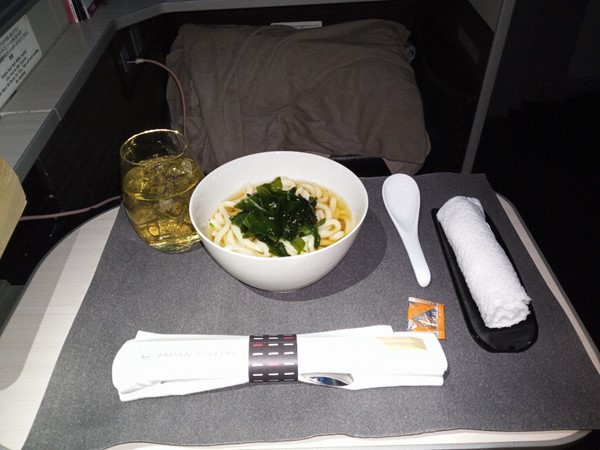 Udon noodles above, ham and cheese sandwich below…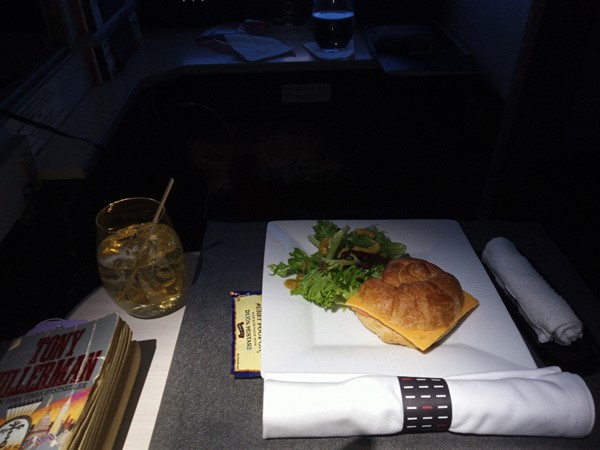 And the miso black cod was stunning…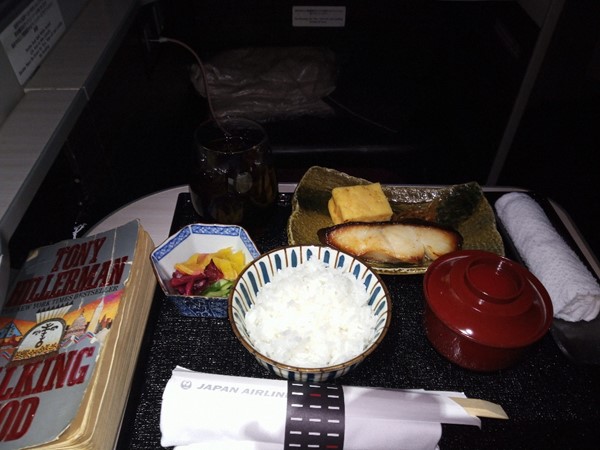 I just had carry on with me (that I had to unzip the gusset since there were now three bottles of booze), so was through customs and immigration quickly, then get some cash, then downstairs to grab the Narita Express into Tokyo proper: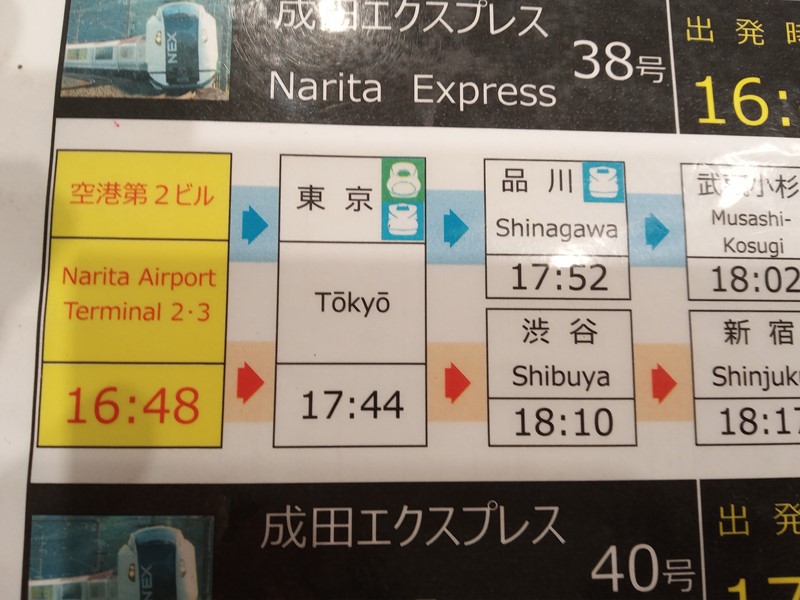 Transferred at Shinagawa to the Shinkansen to Nagoya: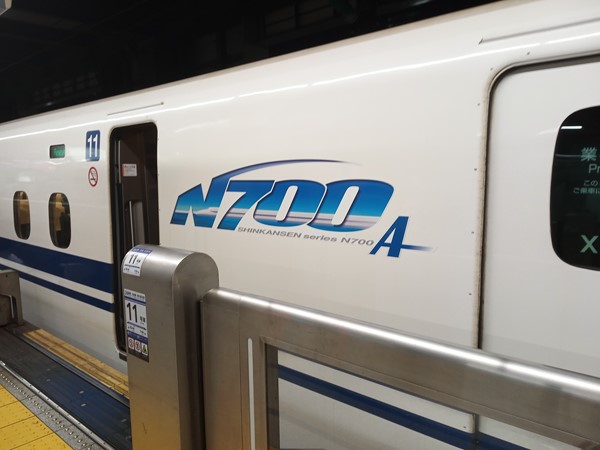 And a quick clip of it pulling into the station:
Timewise, 90 minutes to get from the airport to Tokyo, another 90 minutes on the Shinkansen to get to Nagoya – where Julian met me at the station: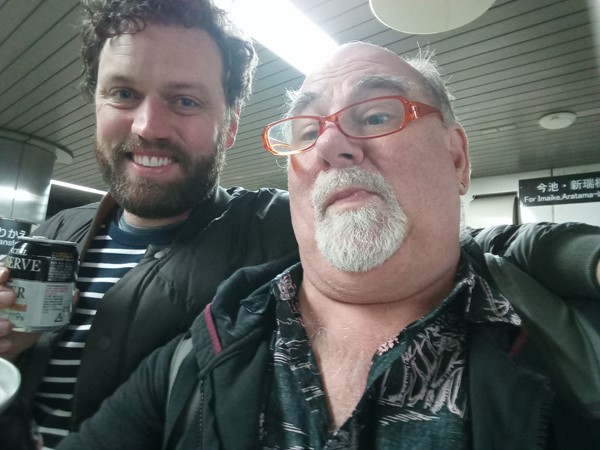 Yes, he met me with a highball in a can! No taboos on public drinking in Japan.
Still had my subway card from the last visit so we headed back to his place to grab some dinner in the neighborhood…sadly, forgot to grab a shot of that.
Feels good to be back in Japan. Coming back in November for his wedding, as well. That's it for today.
[? ? ?]
For more blog posts, click here.