Second bedroom is a bit misleading…technically, it's the Master Bedroom, i.e., where the Master (that would be me) sleeps.
Before, the shit show of leftovers from years of travelling: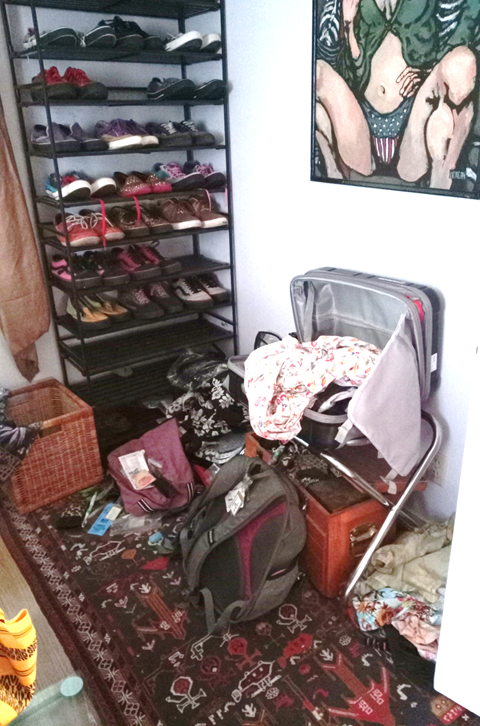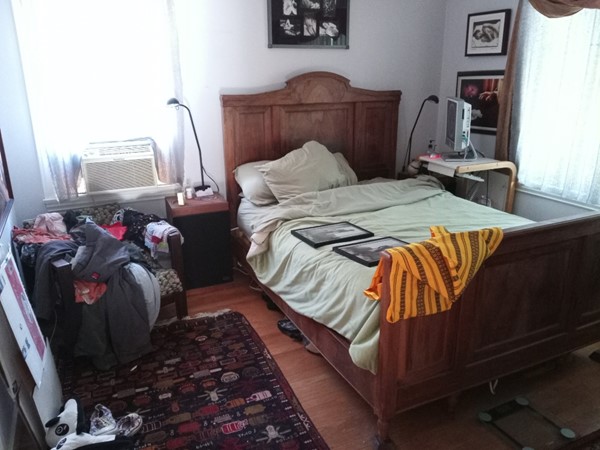 Thought it wouldn't need all that much time, but that's when "project creep" comes into play:
Jewelry chest needed to be cleaned, items passed onto friends (so that had to wait until they came to dinner), lid screwed back on, and organized
Closet needed going through (have a dozen and a half t-shirts that haven't bee worn in years, and an equal amount of socks which are too lightweight or too heavyweight
Gave up on waiting to build a small dresser and ordered one off Amazon. Was hoping to make one out of 6-bottle wooden wine boxes, and maybe I will, but not in in the cards at the moment
Like every other place in the house, serious amounts of dust (which reminds me, need to replace the furnace filter). My maid retired at least 5 years ago, and really, the dusting has gone seriously downhill
And piles of random travel gear, Hawaii shirts to turn into pillowcases, though probably another round of masks
And the after picture. I still haven't attacked the storage (and dust bunnies) that live under the bed: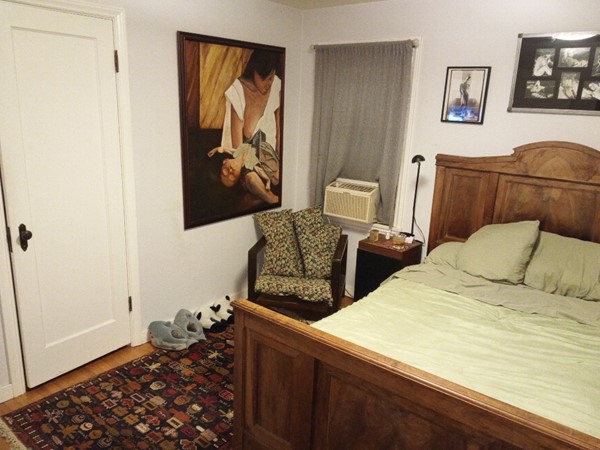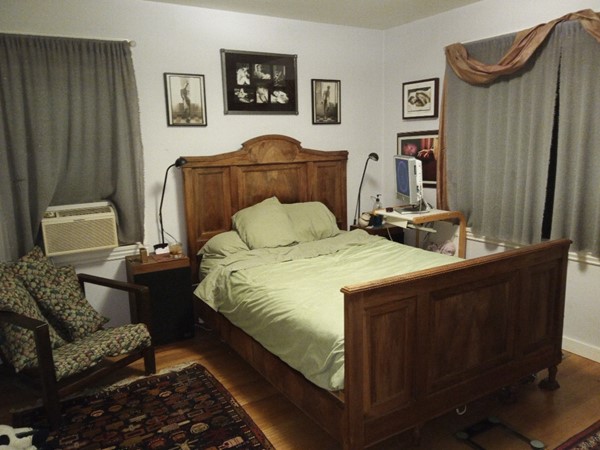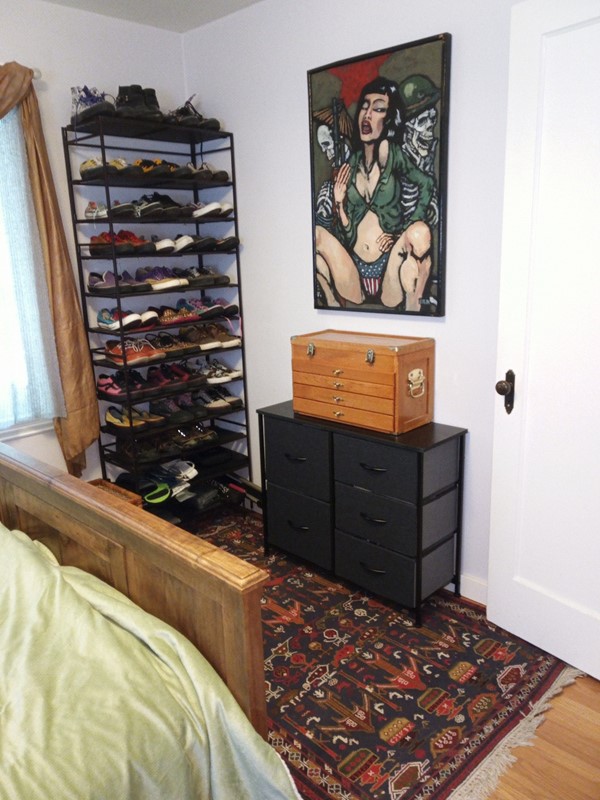 And this shot shows how you can watch TV from the bed. It's on a pivot mount meaning you can see it full screen in the bedroom, the living room where it lives, or swing it around to watch in the kitchen!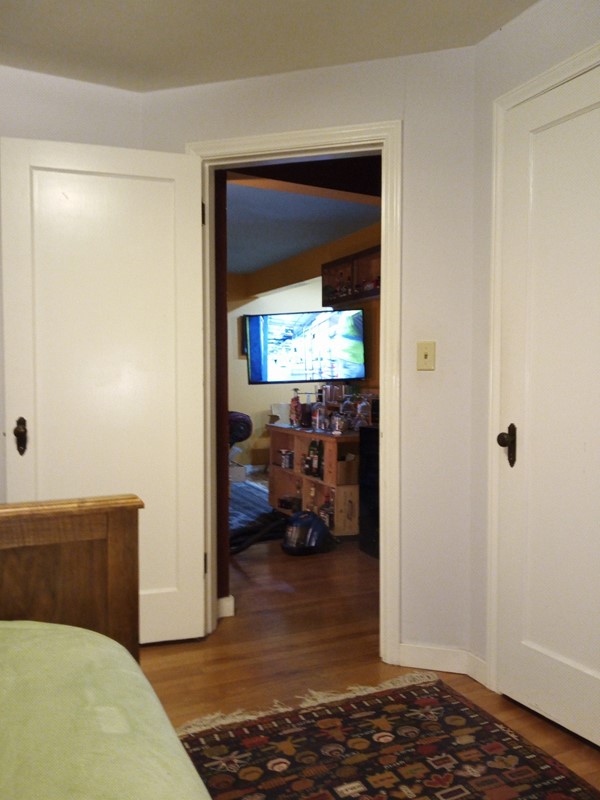 And, yes, there is a theme to my bedroom. Sex and Death.
The throw rugs on the floor are Afghani War Rugs from when the Soviets occupied – tanks, bombs, aircraft, farm animals, all woven into the rug: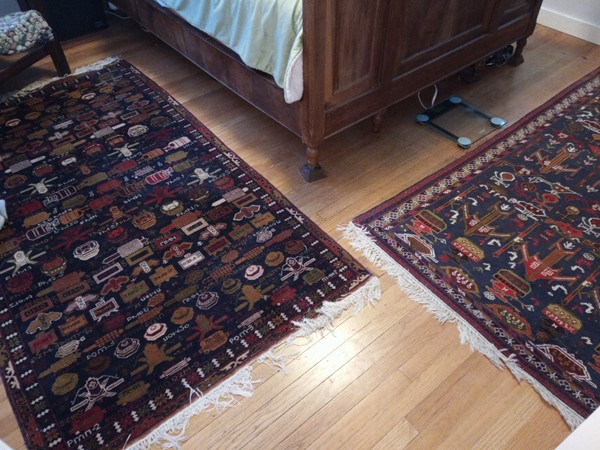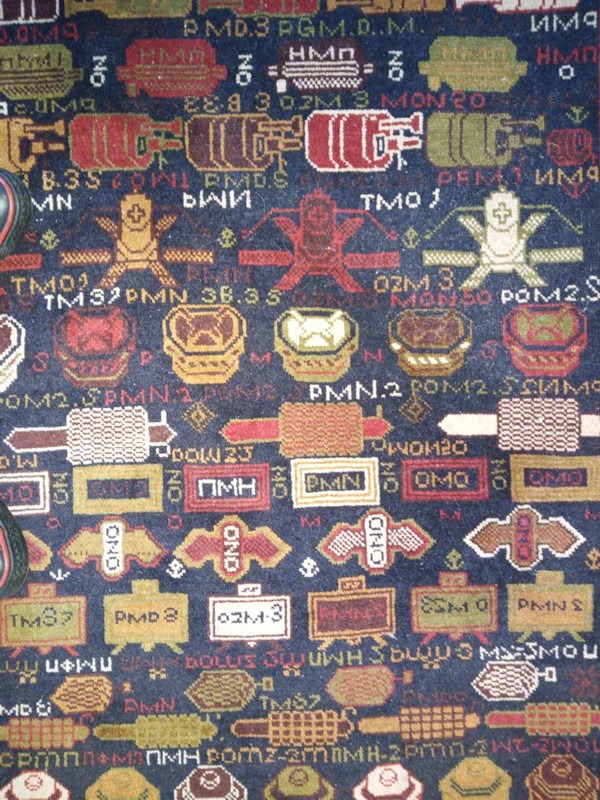 The oil paintings (done by friends) are thematically death. One is based on the refugee camps in southern Mexico when people were fleeing civil wars in their Central American countries, the other, harking back to the war in Vietnam.
I'll spare you the sex part, needless to say there are numerous framed photographs of mostly naked men.
Feels good to let go of this pile – now I just have to find an open donation station: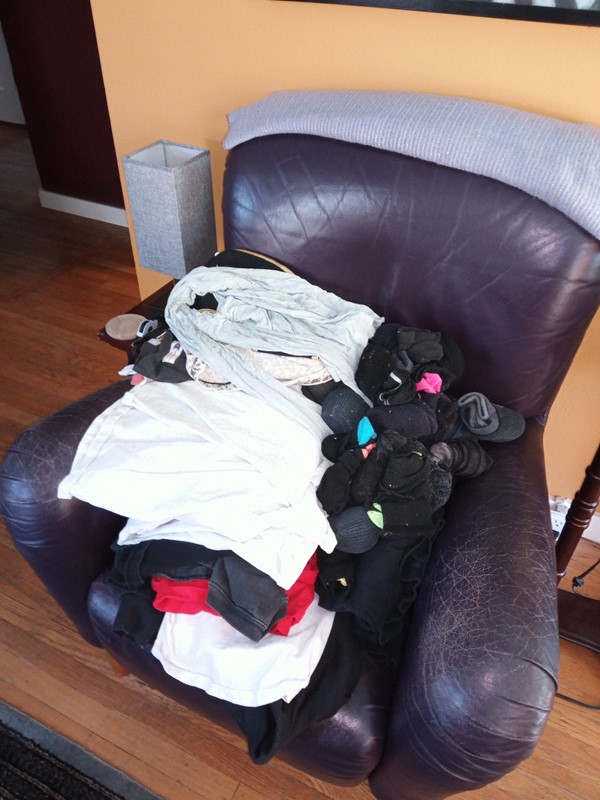 Now it's onto finishing up the living room, which is 80% done.
[225.0]
For more blog posts, click here.