So, six weeks ago I posted about selling some footage for an HBO Sports Documentary – yes, me, a SPORTS documentary. Here is the link to that post: https://blog.unclemarkie.com/2020/08/22/trip-report-hbo-sports-documentary/
Well, three weeks ago they were in production and needed some additional footage that didn't have to be exclusive to the Whistler Peak lift – just some footage of the end of the lift and getting off. Did some more digging and submitted another six videos, which triggered another check. What a weird year – the government sends me a check, HBO sends me two checks.
Fast forward to last night – and it is the Premiere of the Documentary. Since I don't have cable, I had to sign up for the one-week streaming trial so that I could invite my pod over for dinner and a premiere. One of them is Roxy, who was with me on one of the trips that they used footage.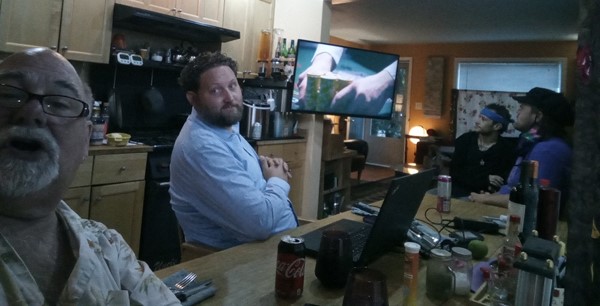 Burgers, corn on the cob, slaw….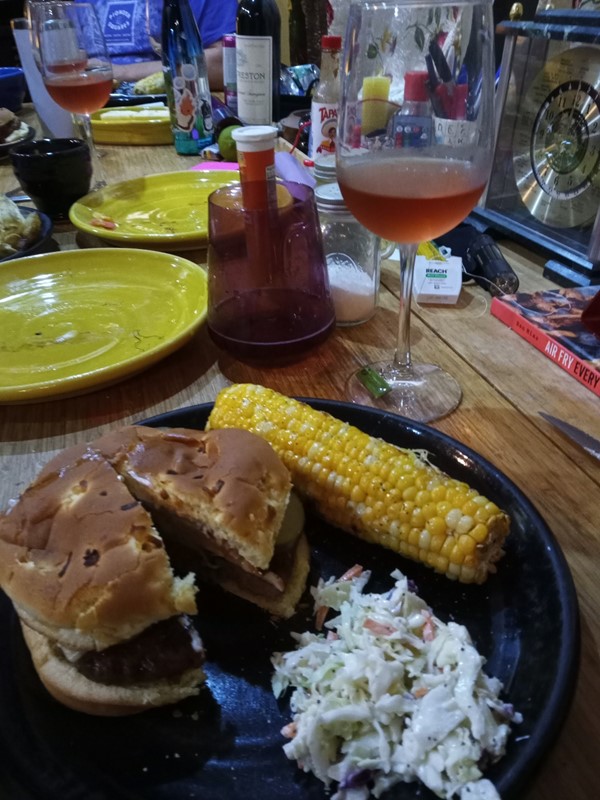 And fries from both Rutabaga and Sweet Potato.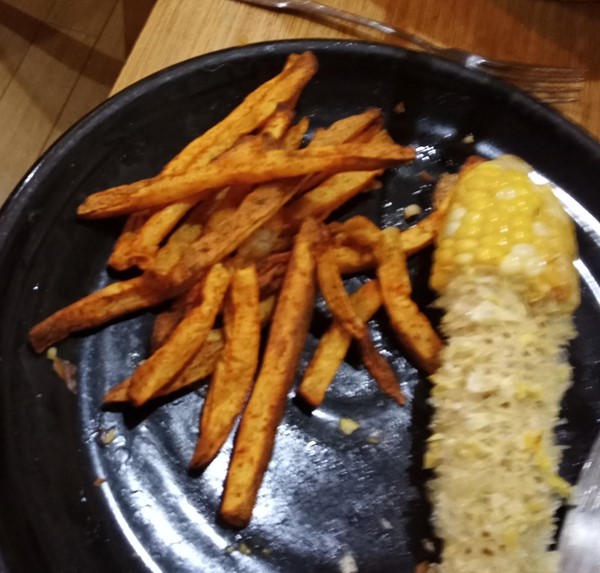 Here are some shots of the documentary…featuring some of my footage!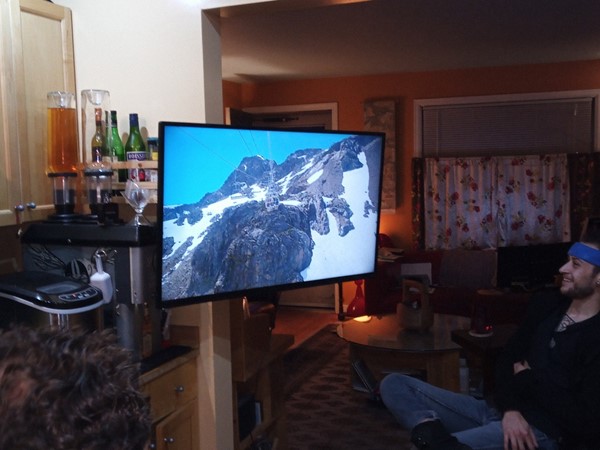 And my shoes make THREE appearances!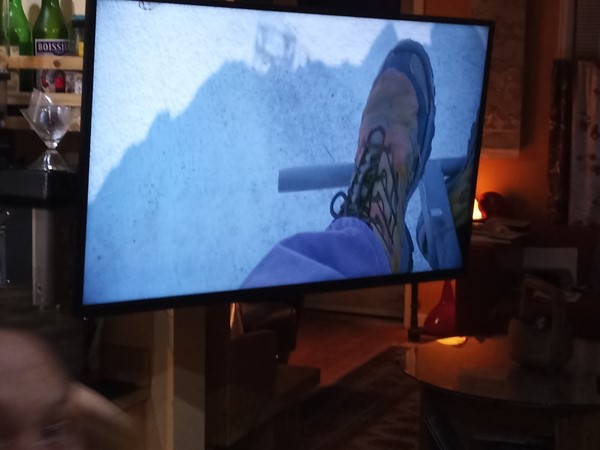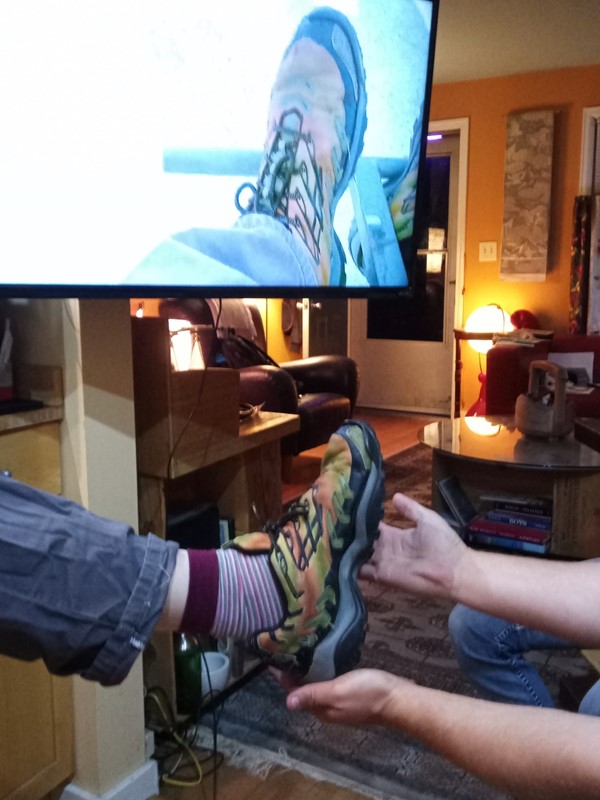 I wore the shoes last night – though I really miss the purple pants that I was wearing on the lift years ago.
And last but not least, the credits screen: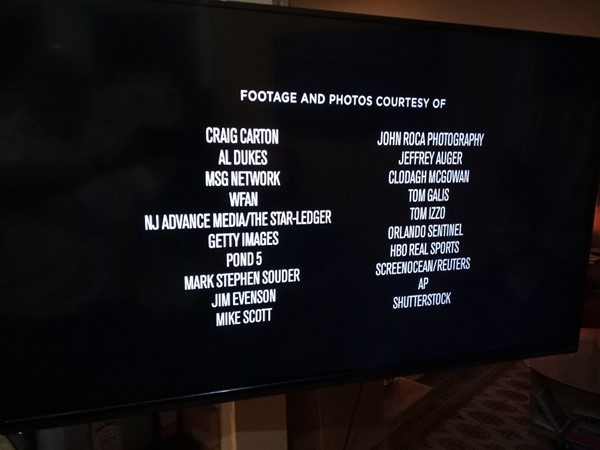 The whole film is 75 minutes long. Here is the promo for Wild Card: The Downfall Of A Radio Loudmouth
Summary is shock jock radio guy, with a gambling addiction, contemplates suicide on a vacation with his wife in Whistler, BC as the feds are closing in. My footage is of Whistler, all but the fuzzy shot of the town.
It should be available on HBO Streaming.
[? ? ?]
For more blog posts, click here.