Another week, another train? I should be so lucky. Just a little mid-week getaway.
Had some Amtrak points, so splurged on the Roomette for the 4 hour trip: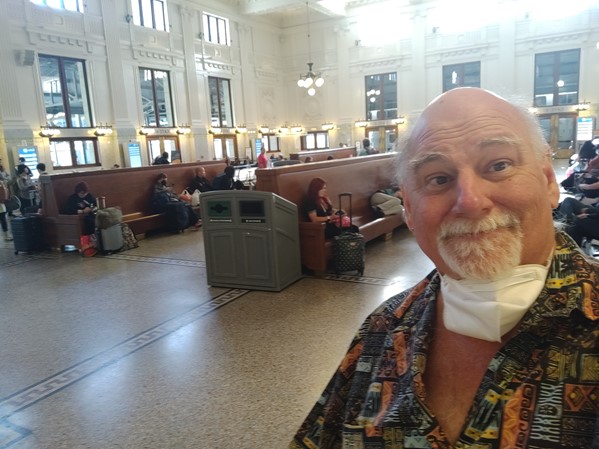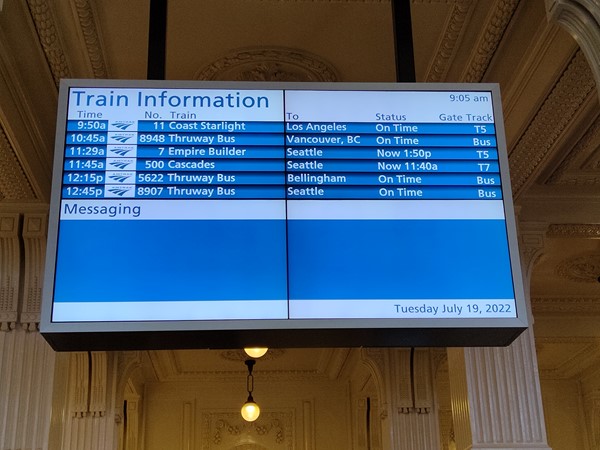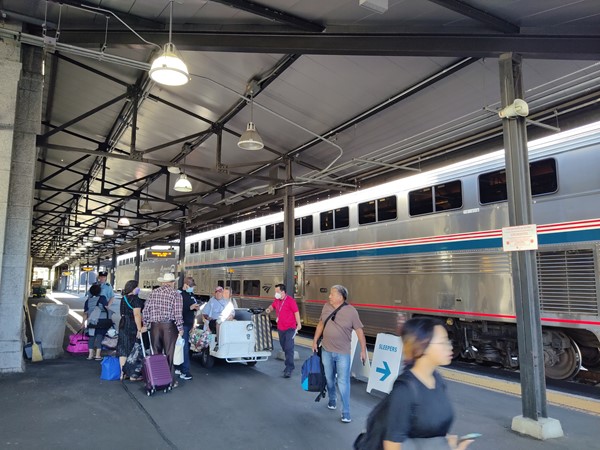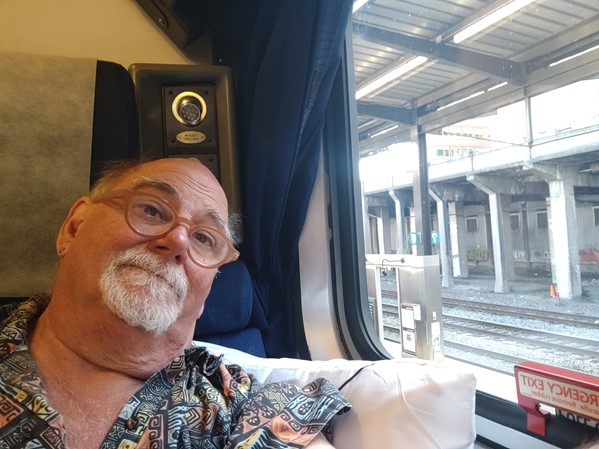 Was surprised when there was actually a MENU in my room. Those haven't been available for YEARS. Printed time schedules still aren't available.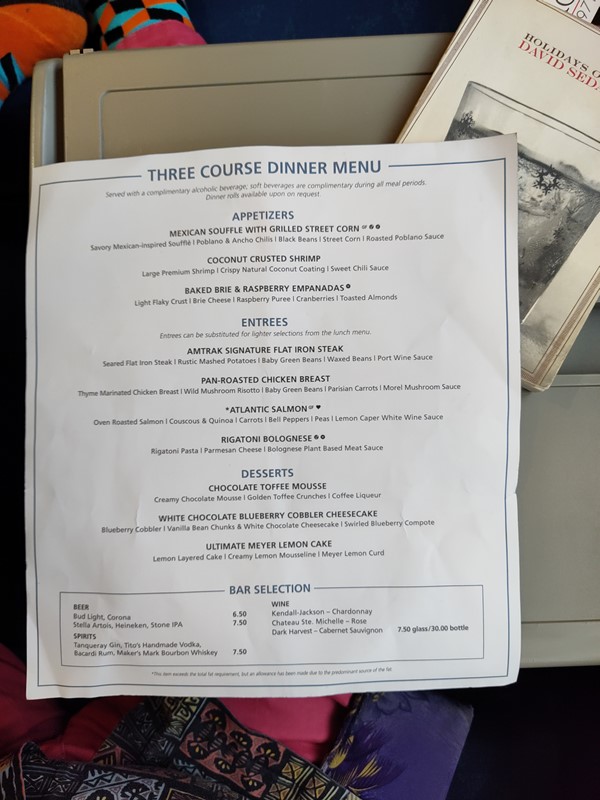 The view are always lovely from either side: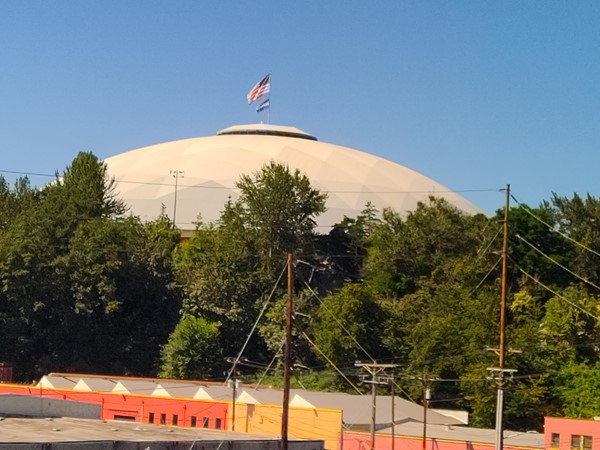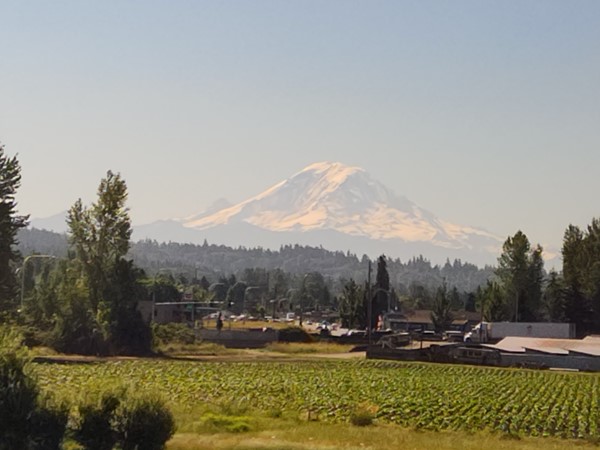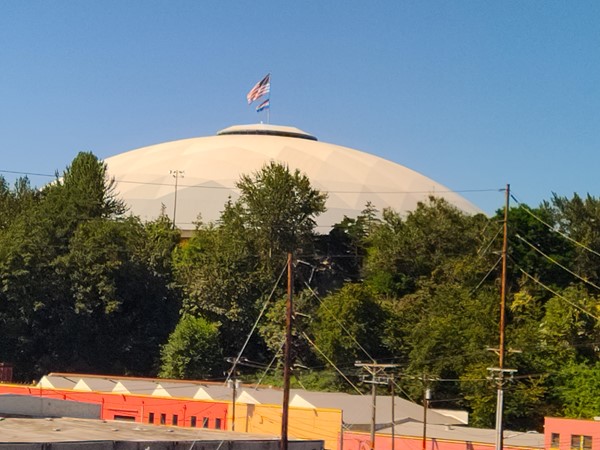 This is also my first trip using the new Tacoma Port Defiance Cut-Off they debuted years ago – for one day. Several people (three) were killed on the inaugural run when the engineer was distracted by people in the cab and didn't see a slow to 30mph sign and blasted through at 80mph. Oops. Guess we will call that "dead man's curve". Story here.
Also means stopping at the new Tacoma Station that it shares with Sounder service: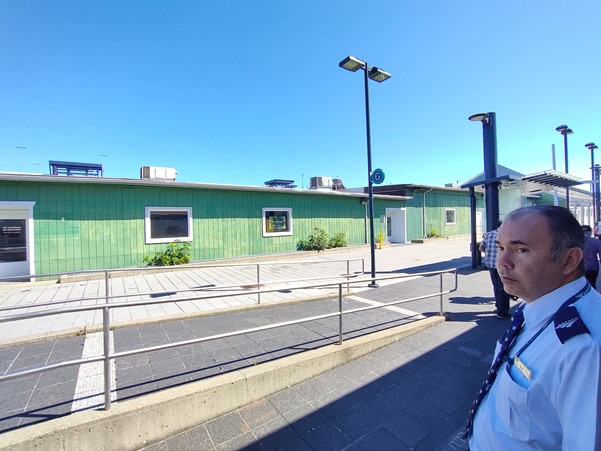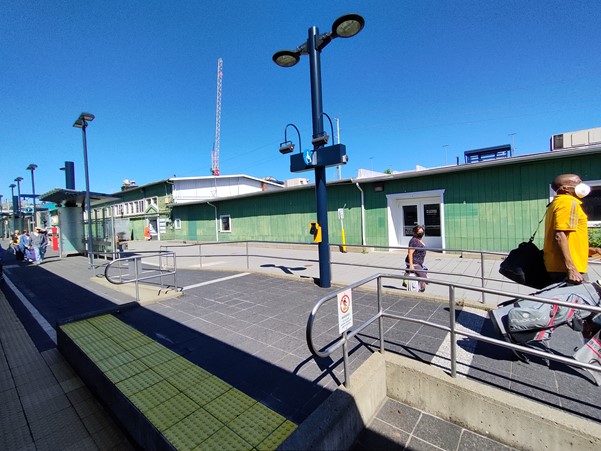 I did manage to get a shot of the curve, and the axles were definitely grinding even at 30mph.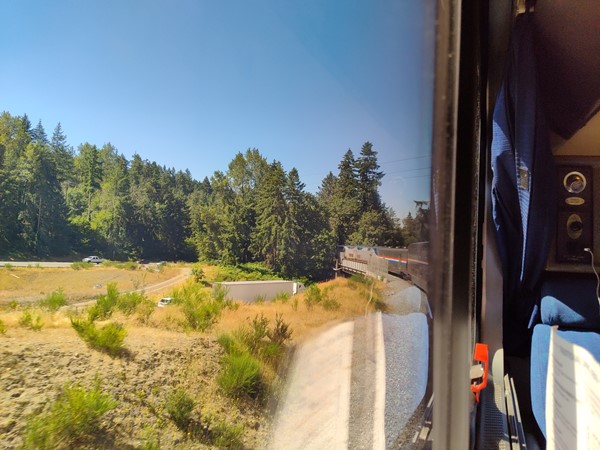 We are passing over I-5 – which is where parts of the train ended up.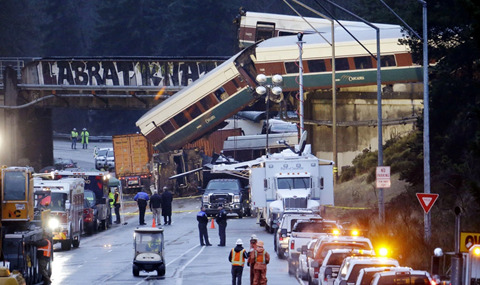 Fortunately, they slowed down today.
Had my porter serve me my lunch in my room – they had a Monte Cristo on the menu, took a chance on it.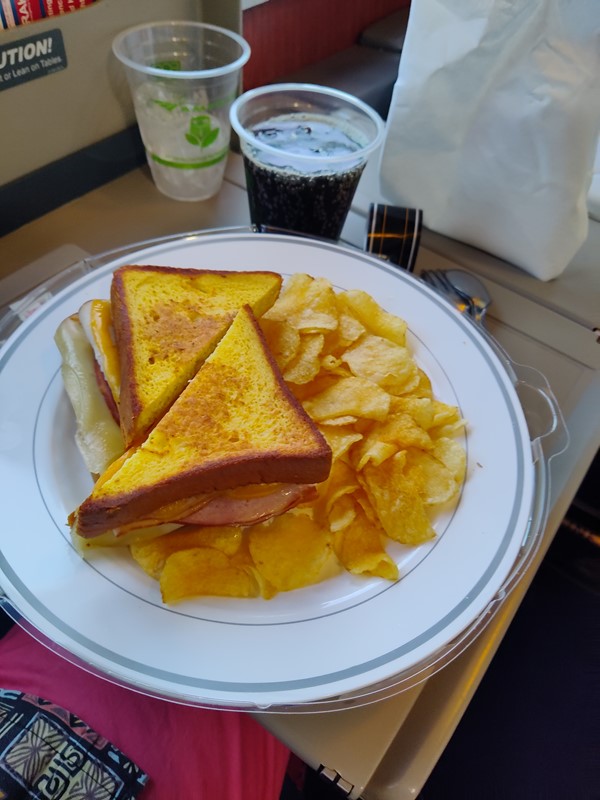 Came with a blueberry white chocolate cheesecake.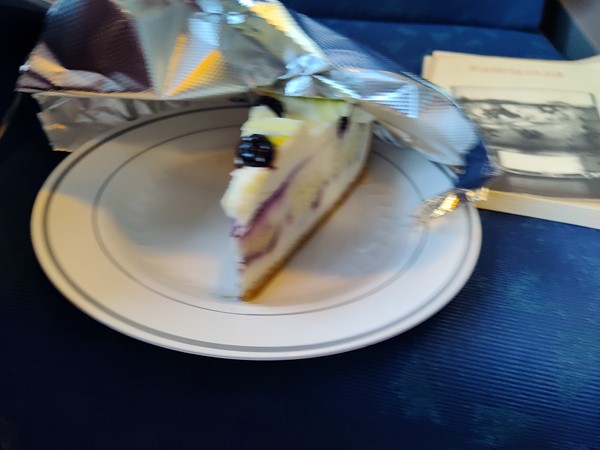 Almost on time we were in Portland.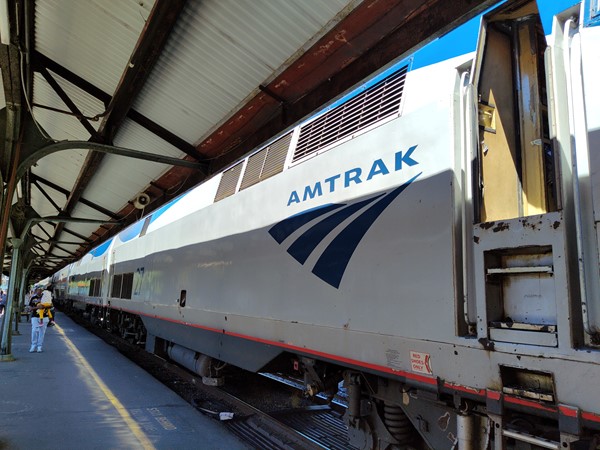 Caught a Lyft to the WorldMark Portland Waterfront Park…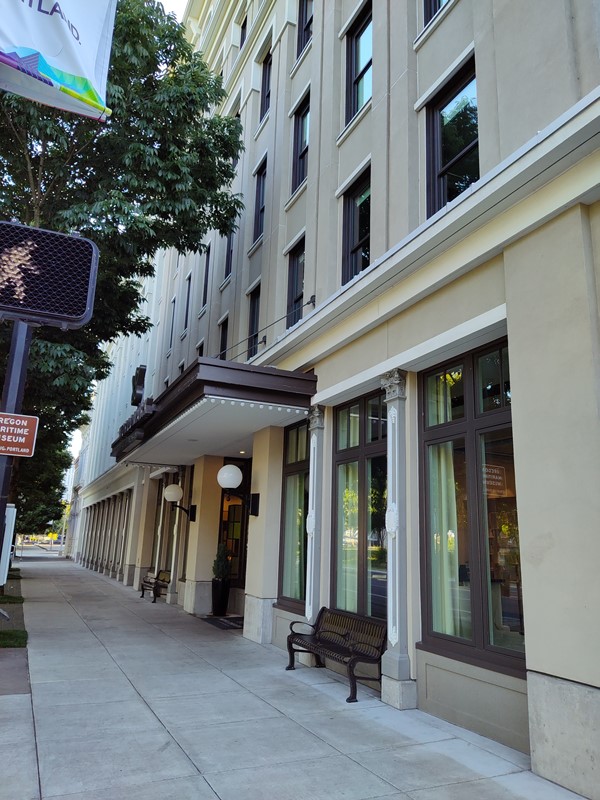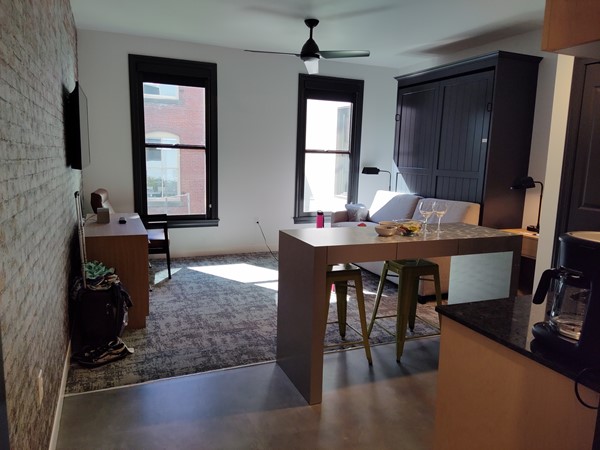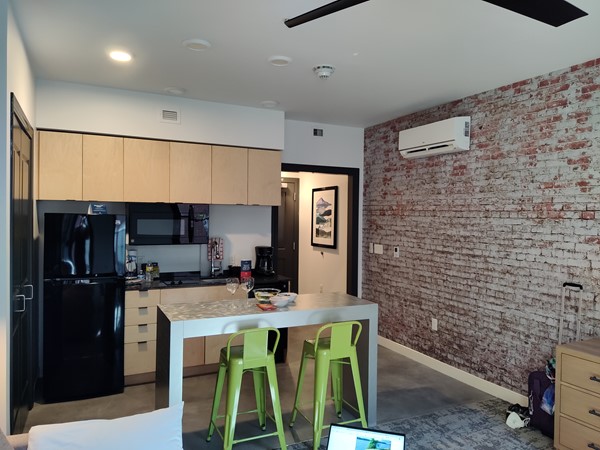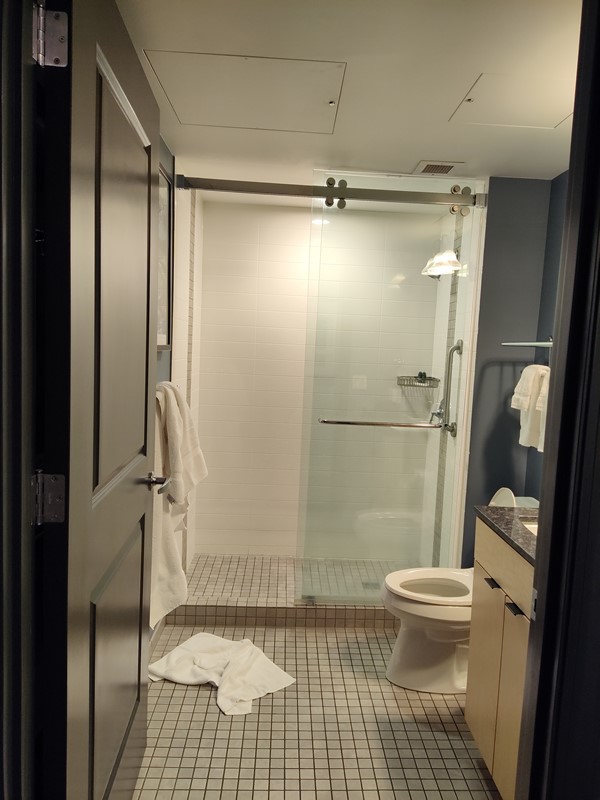 First afternoon I had my old friend Dan by. We tried to reconnect in 2019 during the last heat wave, then the pandemic. But here we are: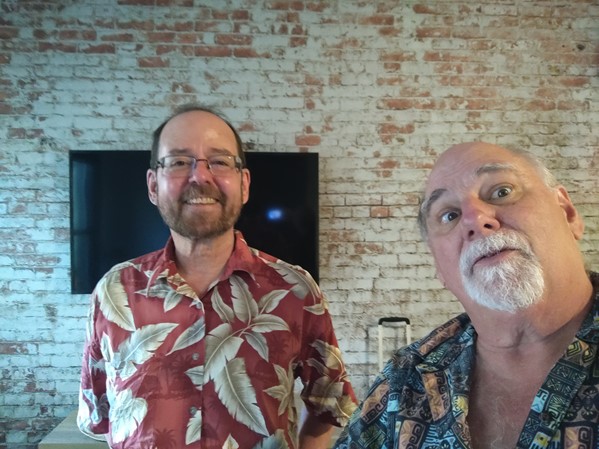 Good to catch up after almost 30 years!
For dinner I had takeout from LeChon, a South American place next door that I love. The place was PACKED when I went to pick up my order. Variant? What variant?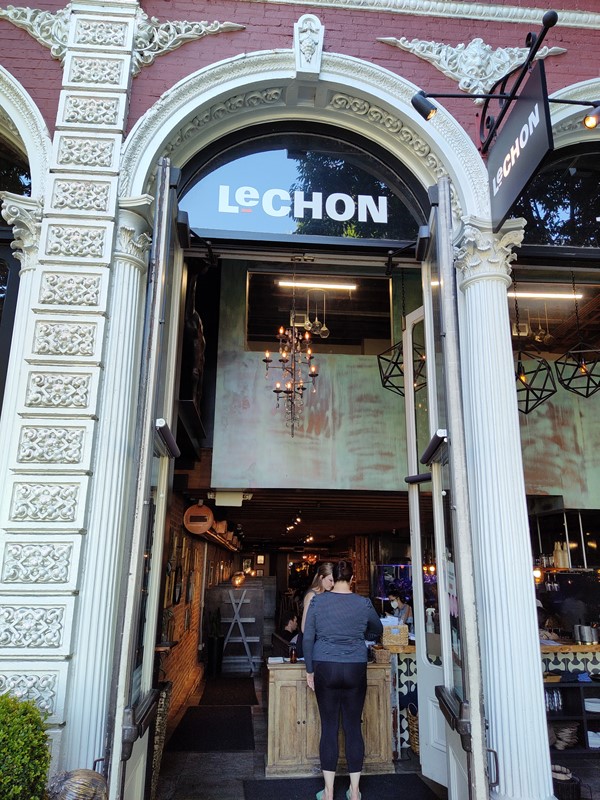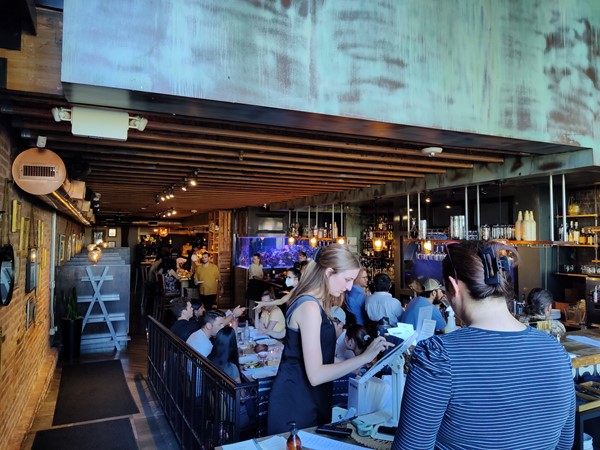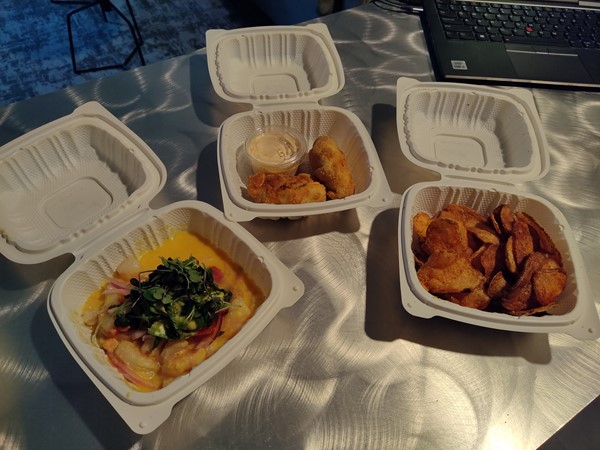 I got the shrimp ceviche and the brisket empanadas. Yum.
Late morning the next day it was off to "owner reeducation camp" which netted my 30,000 Wyndham Rewards points which I promptly turned into a night in Juneau as part of a mileage run and one night in Denver on the way to my nieces wedding. Basically $350-$400 worth of hotel rooms.
The next afternoon, it was Leo SFS as the guest of honor: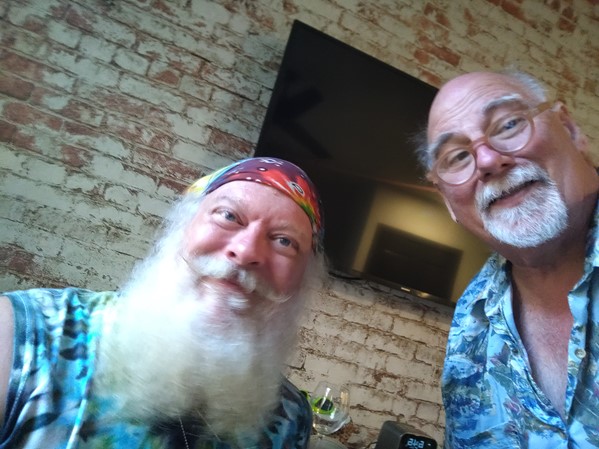 Thursday found me back at the train station in Portland, in the Business Class lounge: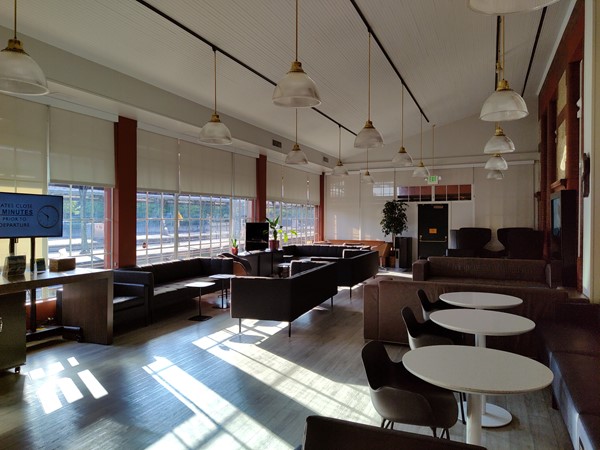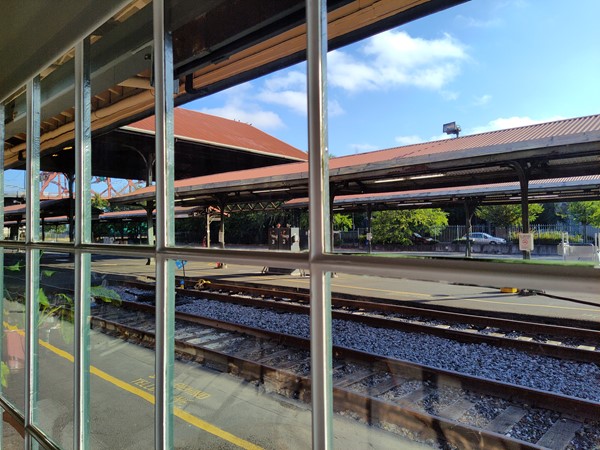 Train was a couple of minutes late coming in, but not bad.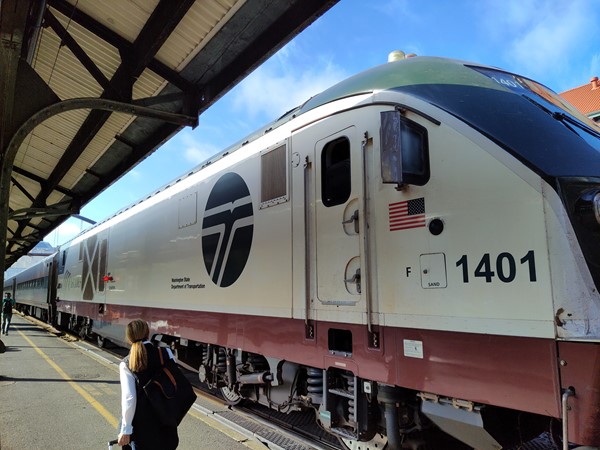 Used the Business Class $3 off coupon to grab what is probably one of the best nuke breakfast sandwiches I've had.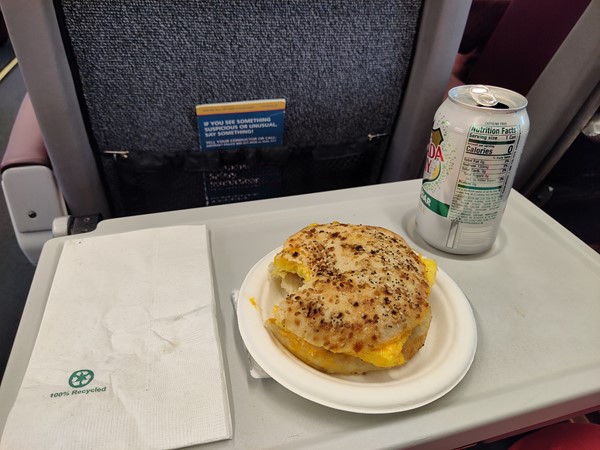 No full Business Class car, just 14 seats separated at one end of the café car.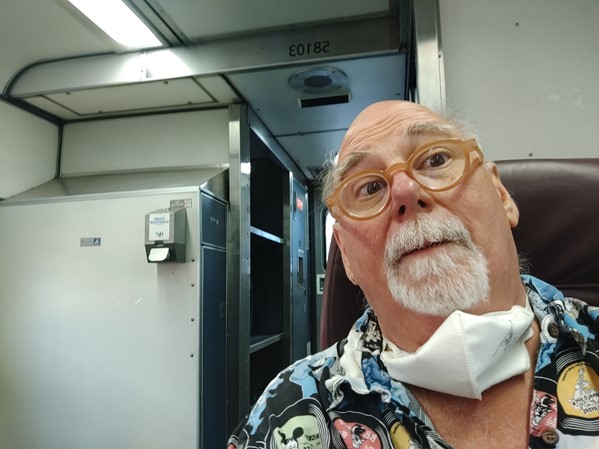 It was a good trip. Celebrated with a Caesar and some chips when I got home: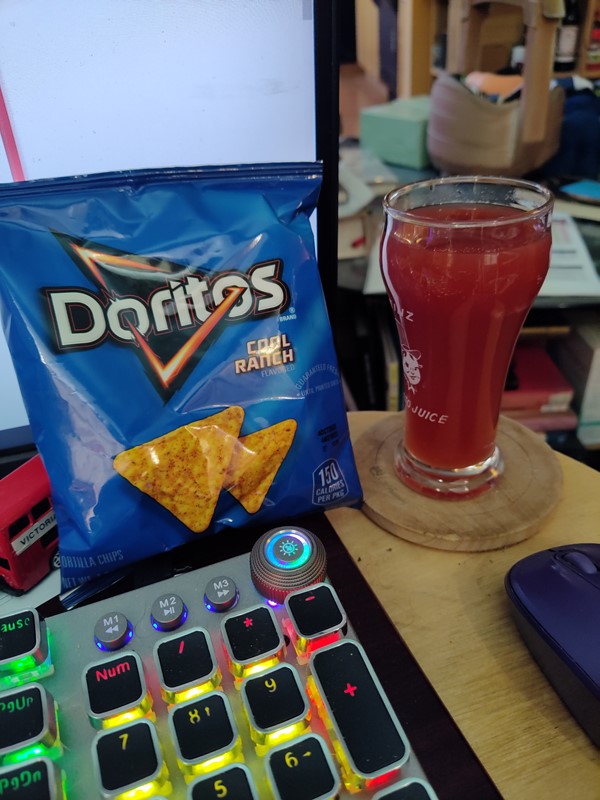 Just a little mid-week diversion.
[202.6]
For more blog posts, click here.