Got some more work done on the trap door project…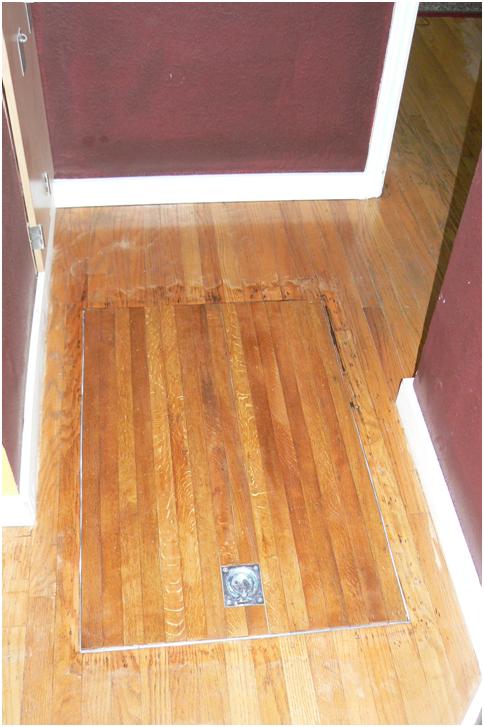 But still more to do:
Putty some cracks
Hinge or just another aluminum strip
Varathane
Change the spacer by 1/8″ to make it totally flush with the rest of the floor
Also – still ruminating on whether I can turn the space under the trap door into a wine cellar, and if I want to have it air-conditioned.
I would have gotten more of the project done, but today's big event is having dinner with Marybeth and the kids down in Tacoma – which means driving down there in rush hour. The usual 45 minute trip is more like an hour and a half in the evening rush hour.
I brought steak and fresh bread (needless to say the kids loved the steaks, guessing as a single mom they don't get them that often) and MB provided the corn on the cob and the salad – and homemade pie for dessert, a treat.
Got back to the house a little before ten to set the alarm for the morning… Tokyo Dave is coming into town to get his license renewed (and to spend the night) before flying to San Francisco for a funeral.
[223.7]