Up and out of the house early – off to the BMW dealer to see what the hell is up with the "Check Engine" light on the new toy. Decided to just drop in and see how quickly they could make me a satisfied customer. The answer is an hour and a half. For dropping in unannounced – stunning. And I got the car washed out of the deal as well! I spent the time having brunch and reading the paper at the apartment, which is a couple of blocks away.
Next up was Office Max for black toner for the color laser printer, and then to Dick's Restaurant Supply for no particular reason other than to see what's in their used section.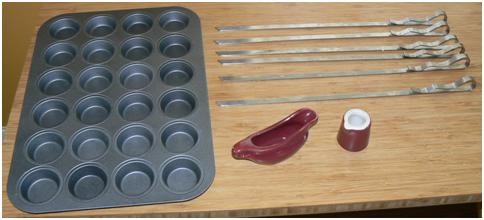 I'm going to try a run of challah as tiny little buns. The metal things are dangerous looking skewers for the grill, and the creamer go with a tea-pot that I got from the UW last year: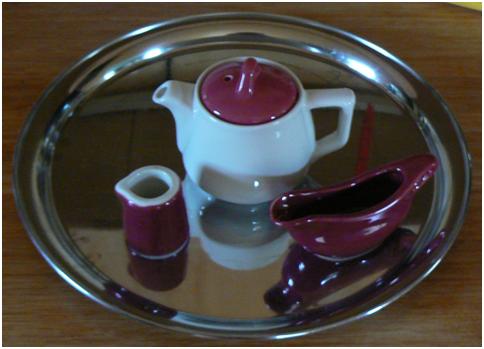 Moving onto dinner, I just heard this phrase, Tropical Depression – what, they ran out of coconut flavored rum?
But speaking of coconut, that was the theme for tonight's dinner with Bliss. Pina Colada's as cocktails, Coconut encrusted shrimps as an appetizer, and a Thai coconut chicken and vegetable stir-fry over a rice/grain medley, with some spicy green beans on the side.
It was good to see him again – with his teaching schedule during the year I don't get to see too much of him. The after dinner conversation centered on a quickie road trip the second week of August, which is the only time we both have available.
Time will tell.
[228.0]