I can't remember the last time I went to a show that started at 11pm… and there is a reason why. You feel like poo if you have to get up early the next morning.
That said – the Second City Comedy Troup's show was short (45 minutes) but good. Mostly improv work with a little physical comedy thrown in.
The early morning was that we landed in Phillipsburg St. Maarten this morning and Dan and Lisa want to get a jump on the day. The 7am wake-up call didn't help much, nor apparently did the martinis and other things last night. By 10 we were on the dock and headed to the water taxi to the main part of town.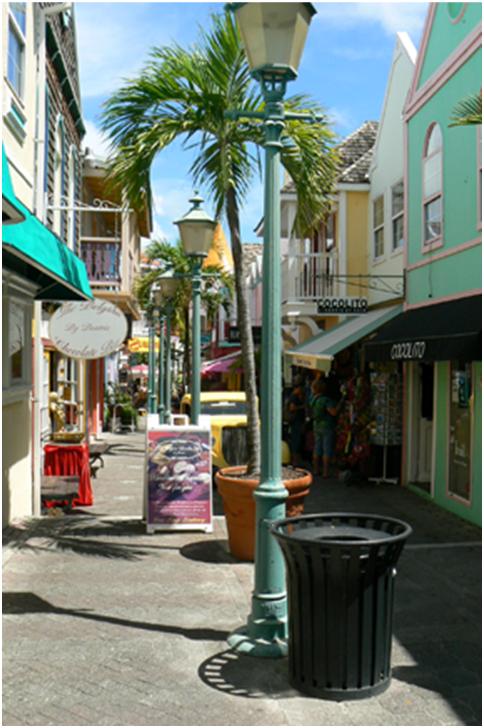 Your typical tourist town – the further away from the beach you get, the more normal it seems – like the Bubble Tea shop where we stopped first. More wandering around town, pricing tobacco and looking for a bamboo clothing store we saw advertised in the ships newsletter. What I was after, and quickly found was postcards and license plates (three each).
We only stayed in the city for a couple of hours – too damn hot and too full of damn tourists, including us.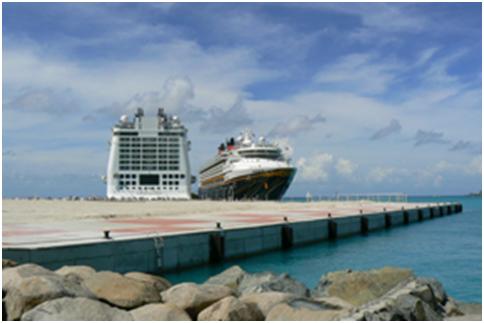 We are parked (berthed) next to the Disney ship, the Magic. It's a tad smaller than ours.
Friends of Dorothy (FOD) has finally moved to a non-music venture (Bliss) for tonight's 5pm start (also a much better start time for drinking and socializing). Then for my birthday dinner we are catching the Cirque Dreams show – so that's at 8, and I'm guessing it's going to be an early night.
Tomorrow: St. Thomas.
[? ? ? but it probably isn't pretty]