Amidst the running to the Eastside for a bank deposit, and other stuff around the house, finished another project…. Finally installed the Bluetooth module in the Miata. Not that it's fully functioning yet, but it's installed. I need to update the code in the box, but that's on a SD card waiting for tomorrow.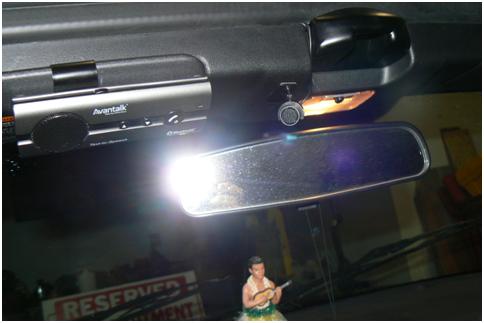 Funny, I didn't mean to include the old unit (to the left) – was just supposed to be a shot of the new microphone placement. The value of taking multiple shots – it's just zeros and ones after all.
All the printer drivers are now on the livening room "Beast of a Server". Even managed somehow to get the screen resolution up to 1280×1024 — of course that means I now have to use my reading glasses when using it. The video below is included mostly or the soundtrack – of the server booting up. Sounds like someone kicked on a leaf blower…
Manly dinner tonight, had chatted the possibility of a birthday (his) dinner with Swanda – we both came to the conclusion a quiet evening at our respective homes would be better – so I had my steak, baked potato and wine in silence, well, not quite, the TV was on in the background.
And I didn't get my packing done.
Damn.
[233.0]