Up and out of the condo at 8:15, yes, it took an alarm clock to manage that. Destination, lovely Twilight driven Forks, Washington.
Why? To get the zipper installed on my Wolf & Mink jacket. And silly me, I forgot to take a photo, but here is one from the archive before the zipper: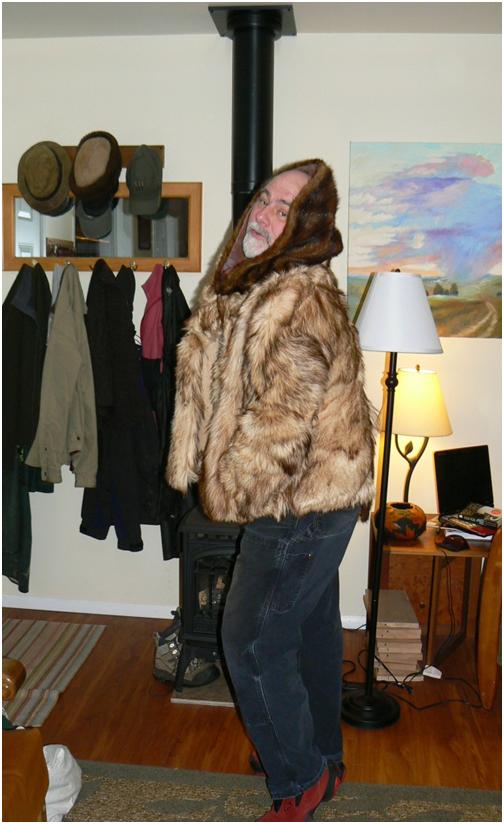 With the leftovers from the poker weekend we made a fabulous steak dinner (actually charcoal grilled for a change) with a warm German style potato salad. Damn, life is hard.
Actually, it is, I have to be up in the morning headed back to Seattle for afternoon meetings on the Eastside. Damn billable hours.
Should you need a lovely escape from the city, the Quillayute River Resort is about 4 hours from Seattle, and there is a lovely link on the right hand side of this page that will take you to their site � tell them "Uncle Markie sent you."
[? ? ?]