Up at 8:30 to the smell of coffee, and the sounds of lemon blueberry buttermilk pancakes being made… that's a treat, and stunningly good. As they say, restaurant worthy – light of fluffy from having the egg whites beaten folded in. Would I be that light if I were beaten and folded in?
No return 1st Class flight for this boy today… seat 13C, exit row (non-reclining) aisle. First was full, and I was 5th down the list for an upgrade – that will teach me to fly on a holiday Monday from SFO. At least the flight attendant gave me my free drink (as an MVP Gold) as a double.
Back to the apartment to pick up the car, some magazines, some groceries… and back home.
Quiet evening around the house, just me, a steak and a salad.
And since I don't have a photo today… here is one from a couple of summers ago. Found it when I was looking for pictures for a website I'm creating… Damn I look comfortable.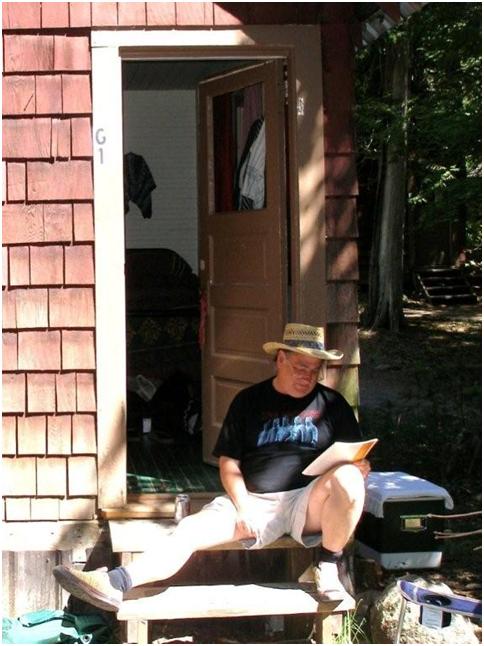 [? ? ?]