Think a self-tour of the Sistine Chapel at the Vatican….
http://www.vatican.va/various/cappelle/sistina_vr/index.html
Here is the ceiling: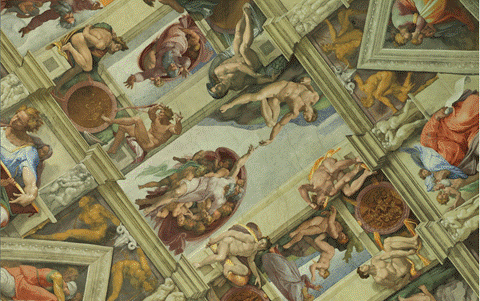 And it a great tool for getting a walking tour of the chapel without the tourists…. Thanks Dan for the link.
Woke up hung over in Olympia with a few less dollars in the bank, piggy. Burger (no fries) on the way home… to deal with stuff, new bank cards, activate – get screwed when making deposit – pin number didn't roll over… crack, then dinner at Micks – spaghetti with a nice meat sauce… lean on the tomatoes which give me heart burn.
Home to deal with the rest of the evening crap.
[? ? ?]