Ah, the ever changing Tahoe weather. The sun is out but in the morning there is occasional snow flurry.
I spent the day billing clients, dealing with Seattle public utilities, on tech support with Alaska to get my $300 credit deposited in my account, shopping for a vegetarian entré for Jameson's lady friend, and most importantly, booking my birthday bash for this year.
And what is that birthday bash?
September 25 fly to Santa Fe (25,000 frequent flyer miles)
September 28th (my actual birthday) drive four hours to a massive art installation to spend the night
September 30th fly home
October 1st host a little overnight shindig in the Penthouse at the Camlin downtown
With the weather being nice I decided to shoot a little video of my pad here in Tahoe:
That shiny red car in the video preview is the rental car they gave me with only 250 miles on the odometer.
Jameson and his lady friend arrived around 7, just in time for a beautiful sunset.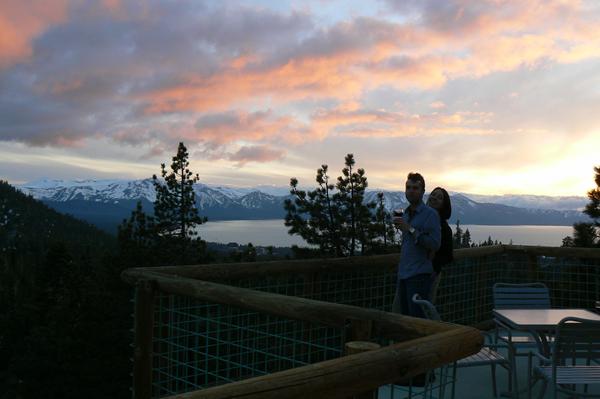 Many bottles of wine, then onto whiskey in the hot tub, and eventually bed.
[? ? ?]