Another lazy morning with CaddyDaddy doing all the morning kitchen work (as I usually do all the evening kitchen work).
We were out of the condo at eleven, and a little after noon we were through duty-free, and through the backup in the Nexus line at the border. Maybe 15 cars in front of us, but better than the 50 minute wait for regular folks crossing.
Next stop is the glass studio on Camano Island to pick up some of last Saturday's glassware (hopefully pictures tomorrow). SurfBetty was finishing up a beer mug with no assistant, just him juggling two hot rods. Hung for a bit, talked about me coming up again (Monday, I think).
A short stop at this junk store on the highway yielded a couple of small things (which is good because CaddyDaddy already had the box of glassware on his lap).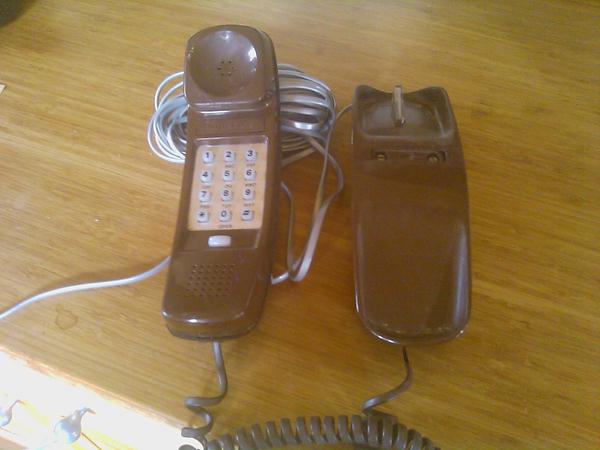 Yes, another poo brown Western Electric Trimline phone. $2.00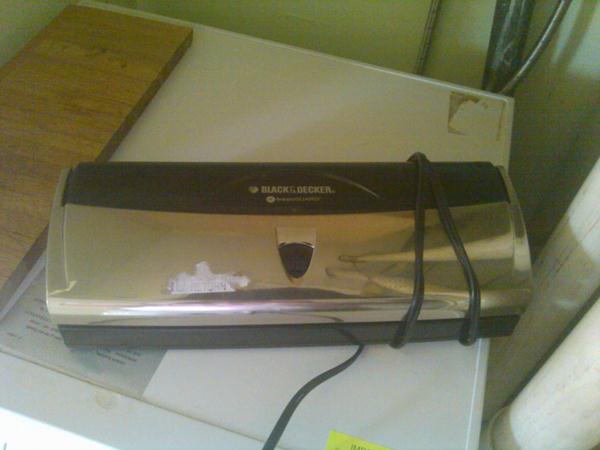 Backup vacuum sealer. $6.00 Works!
Lunch at the Viking Diner, luckily we were early enough that the karaoke hadn't started yet. I had the Rueben, CaddyDaddy has the French Dip – both quite good.
My plan for a quiet dinner at home was replaced with an invitation from Jimmy and Suze for bar-b-qued snapper. Much easier than cooking. Didn't stay long as the drive always takes a bit out of me.
[? ? ?]