Spent a good chunk of the day working on a business plan after starting to mow the lawn, only to have the lawn mower crap out (again). Looks like it's time the take it apart and re-solder the wire that goes to one of the brushes. But not today.
Here is a quick little tour of the completed lift:
And here is some of the fireworks action from after dinner.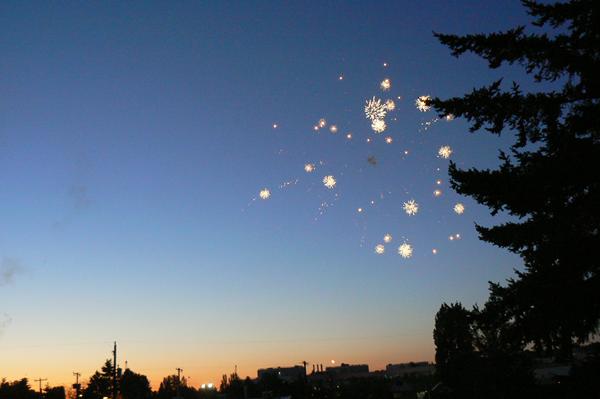 Dinner? Imagine six people for dinner and food for twelve:
Buffalo/veal burgers
Italian sausages
Home-made hamburger and hot dog buns
Devilled eggs
Pasta salad
Green salad
Bean salad
Some other salad I've already forgotten
Watermelon
Apple pie
Really — for six people.
[228.4]