Spent the morning kerfing in the shop i.e. putting a thin slit in 1×2 stock to hold the wine description cards. Here is the setup: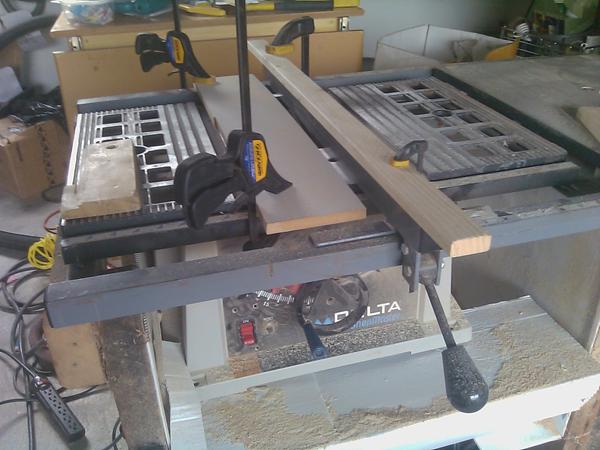 The 1×2 goes flat through the track setup with boards and clamps. The top board is to keep the 1×2 from pulling up and away from the saw blade making the ¼" deep slot. Probably more than you wanted to know.
Did fourteen 40″ long sticks that will cover all the upper racks around the wall. We are still befuddled about how to handle the cards for the lower racks. All in good time. Mounted about half of them before I ran out of finish washers — time to go buy another box of a hundred.
But the blog post (for the shop's blog) that never got done because I just ran out of time and energy was about the bottle that we had open for tasting today. There is generally one bottle open for samples as it tends to get people buying more while they wander around the shop with an ounce of wine in their hand. Often they end up buying a bottle of what we are pouring since it is then a "known quantity". Here is what was open: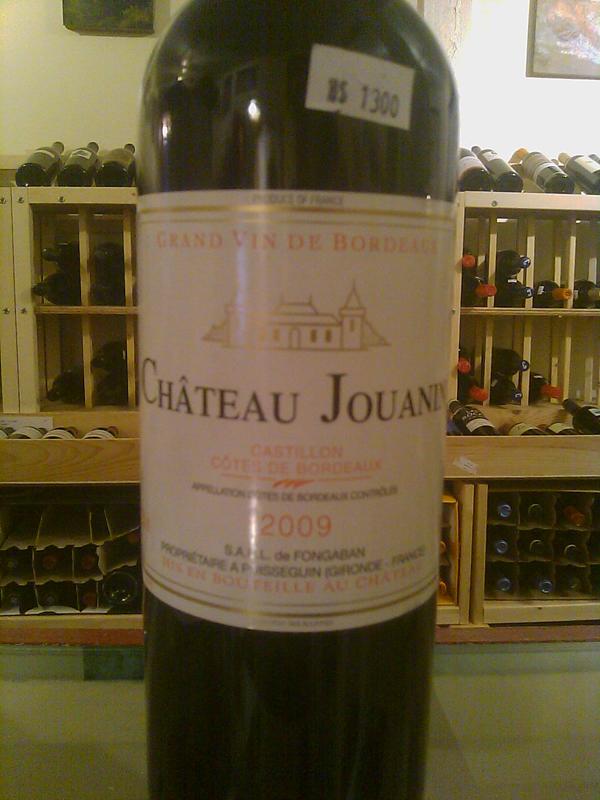 2009 Château Jouanin Castillon Côtes de Bordeaux. The wine card description reads something like this:
Located east of the town of St. Emilion, this Merlot/Cabernet Sauvignon blend has ripe, plummy fruit, medium weight, and a nice balance of tannin and acidity.

And yes, we sold a couple of bottles of it — at $13.00 a bottle, it's tasting more like an $18.00 a bottle which is what we strive for in the shop.
Stopped by the apartment to pick up a toner cartridge that came in from Amazon and to have a glass or two of Prosecco with Swanda. Did some dinner shopping downstairs and headed home for a guiet evening.
[212.1]