If it's Saturday it must be shop duty.
Do the shopping up the hill, come home, vacuum seal some of the meat, get cleaned up and head to the store for a tasting of Wines from Southern Italy.
Here's what we were tasting:
Saturday we'll have open for tasting some great wines from Puglia, Sicily and Campania. Places known for their indigenous grapes unique to their specific locale. The emphasis is on the fruit, with such varietals as Falangina, Negroamaro, Nero d' Avola, and Aglianico showing their stuff. Come see what they have to offer.

2009 Vinosia, Falanghina, Beneventano, Campania $12

100% Falangina —Vinosia is young winery, started in 2003, by Mario and Luciano Ercolino, whose family founded Feudi di San Gregorio where Mario was the head winemaker. Falanghina gets its name from the fact that due to its the vines are tied to poles called 'falanga' to contain its expansive growth. The Vinosia is a full-bodied white wine with lots of fruit notes of peach, pear and melon balanced by a fresh acidity.

2007 Cantele, Salice Salento Reserva, Puglia $12

85% Negroamaro, 15% Malvasia Nera — Cantele is a third generation, family run winery in the Salento region of Puglia specializing in local varietals. The Salice Salento Reserva is aged for 3 years in a mix of stainless tanks and oak barrels then rests in bottle 6 months before release. The wine is full bodied with lots of deep fruit flavors and notes of spice and bitter chocolate with a smooth and luscious finish.

2009 Feudo di Santa Tresa, Purato, Nero d'Avola, Sicily (Organic) $13

100% Nero d'Avola — The Purato is made from organic vineyards in Vittoria in the south eastern region of Sicily. The family has been growing for generations and uses all natural organic methods such as cover crops, organic manure and natural herbicides, allowing them to completely eliminate the use of chemical fertilizers, pesticides, and herbicides. The bottles and labels are all from recycled material. The wine is rich with big berry and cherry flavors balanced out by dry tannins and good acidity.

2009 Terredora di Paolo, Aglianico, Campania $15

100% Aglianico — Terredora is an estate winery run by members of the Mastroberardino family with vineyards all over Campania. Their Aglianico is aged in a combination of barrels and stainless steel tanks, striking a balance between fruit and tannins. It is a bright dark cherry red with spicy aromas of violets, red berries, black cherry and a slight meaty character with subtle oak undertones.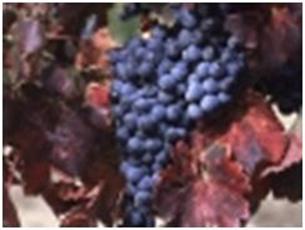 Plus, we had a wonderful Primitivo from Cantele as well. Traffic in the shop was light, but I still didn't get out of there until 5:30 with working on cards and upcoming tastings. I might have even stayed longer, but as we were printing wine cards, the power blew plunging the entire shop (with the exception of the bathroom) into darkness. Nothing to do but lock up and go home sine the breaker for the shop is in the landlords portion of the building. Good thing it didn't happen during the tasting.
Had a stuffed pork chop with some wilted spinach and bacon for dinner. Spinach seems to be in season with 2 big bags for $3.00. Guess I'd be stocking up on iron for my body.
[211.9]