Honest — I'm hoping this will be the last post about my new toy.
Took Fluffernutter out for a mid-day cruise with the top down (and my gloves and coat on). It gave me a chance to get a couple of good outdoor pictures of the Black Beauty: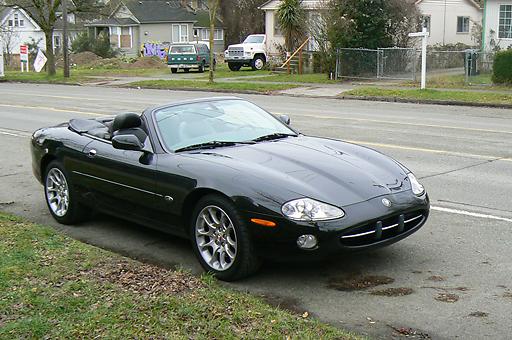 Or, if you want all the images (so far):
Click Here — Can't Get The Cool Scroller Bar To Work In The Updated WordPress!
The rest of the afternoon was spent cleaning up piles from around the house, wiring in some more speakers, and basically making it presentable for Jim and Suzanne to come a lamb dinner. This was a make up dinner from two previous attempts — both cancelled by snow — and what did it start doing at 5pm? Snowing. But they made it.
Damn fine lamb followed by throwing my shoulder out WII Bowling. Big fun making a WII MII of Jimmy,
[216.9]