Well, last night the rains started around dinner time… which meant nine people in SOB having chicken Marsala, ensalada caprese, chicken Caesar salad and saffron rice. Life here in the woods is tough.
Here is a shot of SOB before the rains started: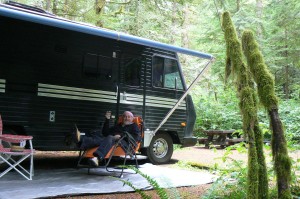 Gee, I look comfortable don't I. And speaking of comfort… take a look at the liquor cabinet: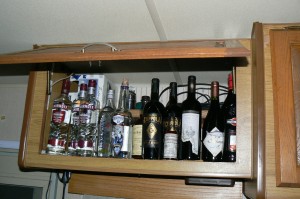 And lots of adventures… we had a little damage to the banquette, but it's fixable. And many thanks to Swanda for making a run into town for fix-it supplies and cables necessary to get my laptop connected to the Internet so I can blog in the woods.
[? ? ?]