Up at 8am feeling a little foggy… maybe it was the ribs.
Out of the house at 9:30am with Mom in tow… dropping her at the library for a self-tour while I headed to the eastside for this weeks marketing meeting. Dad was lazing about the house when I left.
A long meeting today, but when there is a check at the end of it, it makes it seem so much more fun. Nice bank deposit when combined with a birthday check from the parents, and my Florida client paying his last two invoices. Almost enough to cover the bills!
Back at the house, more work while both my parents lounged around/napped/snacked…. they are easy guests. at 3:15pm off to the train station we go, their next stop is Glacier National Park before onto Chicago.
When I got back to the house I found this WONDERFUL picture from the cruise… taken the final night Friends of Dorothy meeting. Almost all of us were there — 14 in this shot, probably 20 gay men on board best I could tell… 20 out of 2002: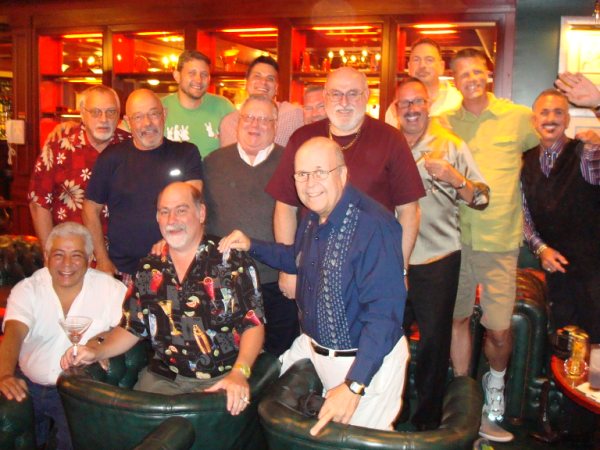 And now back to me (to paraphrase Swanda)…
Tonight it is packing, then a dinner of leftovers, followed by an evening service call by the rent boy who will also be running me to the airport in the morning, followed by mowing the lawn, pulling weeds, and buffing SOB (the wax is showing).
In the meantime, more work.
[220.5 — hey, where is all that cruise line weight gain?]