It seems that I'm still playing catch up from my two weeks out of town.
A big chunk of my day was soaked up by work.
A big chunk of the evening was soaked up by dinner with Raf.
And tomorrow we are supposed to get soaked, by rain.
Until then a silly picture from my last trip: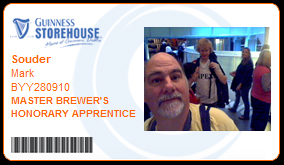 Yes, now I'm licensed.
[222.2]