Work in the morning, plus a trip to the eastside to get a replacement check since it is apparently lost in the mail someplace…. was mailed Saturday, and Monday was a mail holiday, and by today it still wasn't across town. Who knows, maybe it got sent to the Lopez Island address, but that isn't what was on the check. Oh well.
Jeff showed up at 1:45 to pick me and all my crap for the long weekend. Nothing like a ton of meat:
Dinner meats:
Saturday: Marinated Flank Steak (6) I'll pre-make the marinate

Sunday: Bratwursts and Kraut  (5) I'll pack a jar of kraut
Breakfast meats:
Saturday: Bulk Italian sausage (6)

Sunday: Canadian Bacon (6) (I have six pieces) – eggs Benedict?

Tuesday: Portuguese Sausage (3)
The plan is that I'll continue working while I'm up at Birch Bay. Still catching up on lots of stuff that slid off the plate while I was in Europe.
Here is what the place looks like: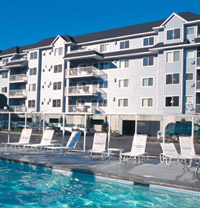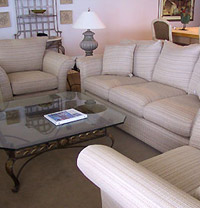 [218.6]