Up early today — 9am.
A little snacking around, a little time in the sun, and all packed up and out the door at 11:30 and off to Downtown Disney for a little shopping and lunch.
From the Lego store…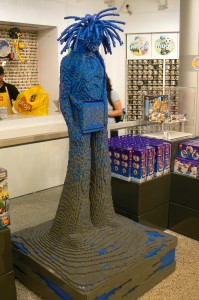 Or from the Irish restaurant where we had lunch: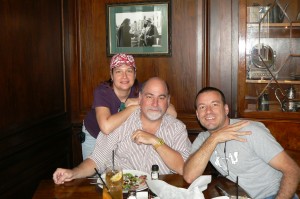 Next stop was the airport. Can you say three trips through security? Once for Alaska, then across the airport to use the Delta Sky Club, then back through the Alaska line.
All that for a couple of free drinks, some food, and free Internet. OK, it was worth it.
I needed those drinks — no upgrade, this time I was number seven on the list. Six hours in cattle car (though bulkhead with the seat next to me open). I hate transcon flights sitting in the back.
Got a little sleep, finished a couple of papers and a really crappy mystery novel — so bad I left it on the plane, but still arrived cranky.
Raf picked me up in the Mommy Van, and not feeling really good about chewing him out for this, that, and the other. His life is already miserable, I shouldn't be adding to it.
Tomorrow is another day — a wedding day.
[? ? ?]