Yes, I should be working, but they don't want me to work as much, so I guess I'll get a "Swanda" jump on Christmas….
The tree is up: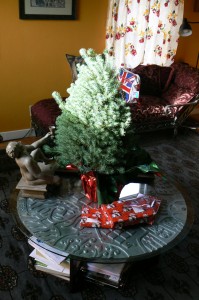 And the first batch of cookies are out of the oven…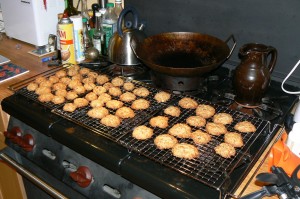 Gotta love that convection oven for baking cookies — quick, quick, quick.
Dinner tonight was steaks, baked potatoes, salad… wine for me, Diet Coke for Raf. He's given up drinking and smoking after his bout with the flu — that should say him a ton of money.
[219.7 — not bad for just getting off the "buffet" express]