The morning started with watching the firs flight of the new Boeing 787… not in person, via web-cast. Yes, in case you didn't know, I'm an airplane geek. Good thing I didn't have a marketing conference call this morning… the scheduled 10am take-off was 2.5 years and 27 minutes late.
I split for the coast a little after noon… with stops at M. Lowe and Company to pick up a "rose-cut brown diamond earring (single). Diamond to se set in rose gold, closed back, bezel should follow the contour of the stone. Stone is .57 ctw." I brought some other pieces to be cleaned, but I'll bring those back tomorrow when Margo is there. Said earring: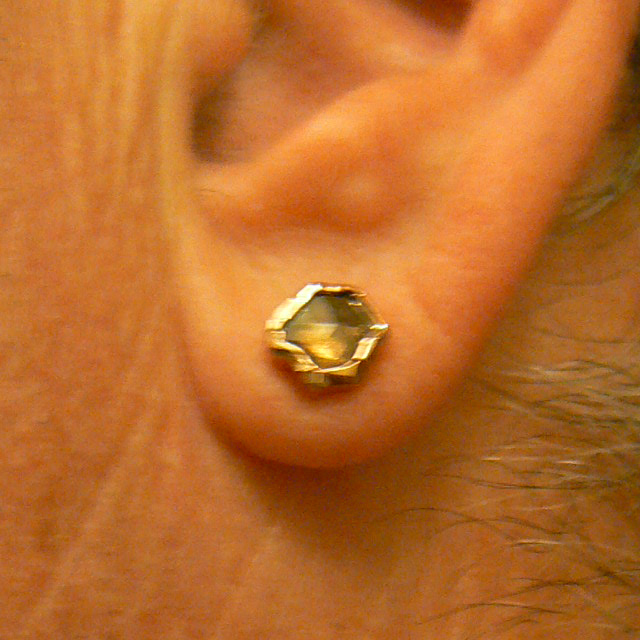 Next stops, Trader Joes for scotch, AAA for maps, Ross for black cordoroys, BevMo for last minute his is my first visit to the WorldMark Marina Dunes — in the middle of getting a make-over so the fresh paint smell is noticable, the hot tub is cold, but the TVs are flat panels
Tonight was at Kula Ranch— on the resort grounds. I had the fish tacos and a glass of pinot grigio… yum, yum, yum.
And today's video is from a friend of mine in Hong Kong about the wave of American illegal immigrants working in Hong Kong… funny considering Michael is an American ex-pat:
Tonight's movie is United 93… guessing it's not a comedy. Next up is to go see Up In The Air, hopefully with Jill.
[? ? ?]