So much for working this morning — the warmth of the bed held me firmly in it's grip.
Pucci slept in a well — trying to escape the cold which is holding him firmly in it's grip.
Out of the house at noon because the 19th Boston Wine Expo starts at 1pm and runs to 5pm… though we don't make it that long.
Highlights of the freebies:
The 6-bottle holder bag from Gorden's Wine
The entire range of Chateauneuf-du-pape that we started the afternoon with
The crew from 4-Vines (www.fourvines.com) for amazing wines and the really cool temporary tattoo that they put on my forehead: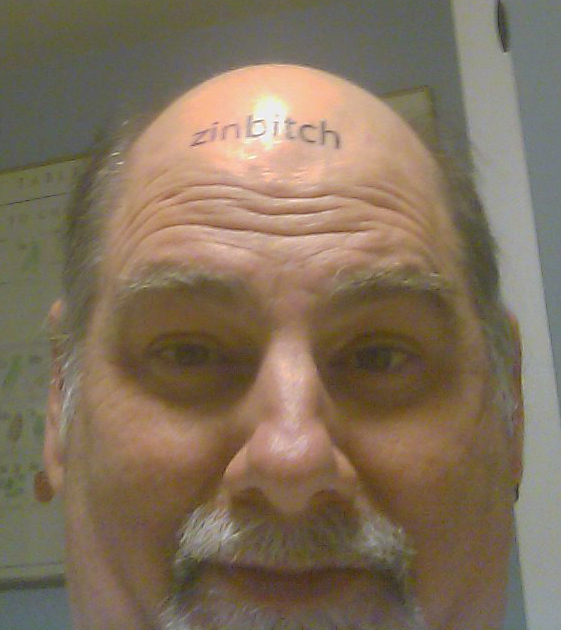 Dustin from MichaelDavidWinery, home of 7 Deadly Zins (a favorite of my mother) along with their more upscale EarthQuake series. I think it was his first trade show — sounded like his first trade show for his uncle's winery, but he was great, if a bit shy.
Nick Doughtery of Sarah's Vineyard outside Santa Clara who offered a private tour to or from my next sex date in Santa Cruz (OK — he didn't quite put it like that).
JK Estates and their WildFire and Stray Dog series — no web information available — small winery $11 retail in Massachuetts.
Truchard Vineyards — by appointment only. Good wines, owners a little stuffy, but they had been pouring wine for 3 hours before we got there and for the "trade" before that. I'm surprised anyone was smiling.
And after all that — off for Dim Sum at Gitlo's Dim Sum Bakery in Allston. Damn good. Damn cheap. No booze, but Louise brought a bottle of Belgium Ale which we split — three people, stuffed, $32 with tip.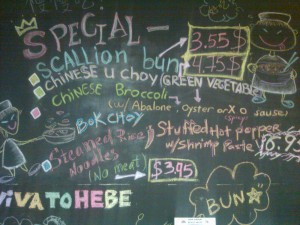 Home to PucciHouse for scotch and football. You can't imagine my mother's surprise when I called home to talk to my father about football.
Man, what a night.
[? ? ?]