Oh dear, I've lost track of time up here in Canadaland. How many days have I been here? How many more days do I have?
Today's photo is of this seriously tricked out Land Rover Defender that parks across the street from the WorldMark:
The thing on the top is a South African Safari Tent from Hannabil Roof Tents: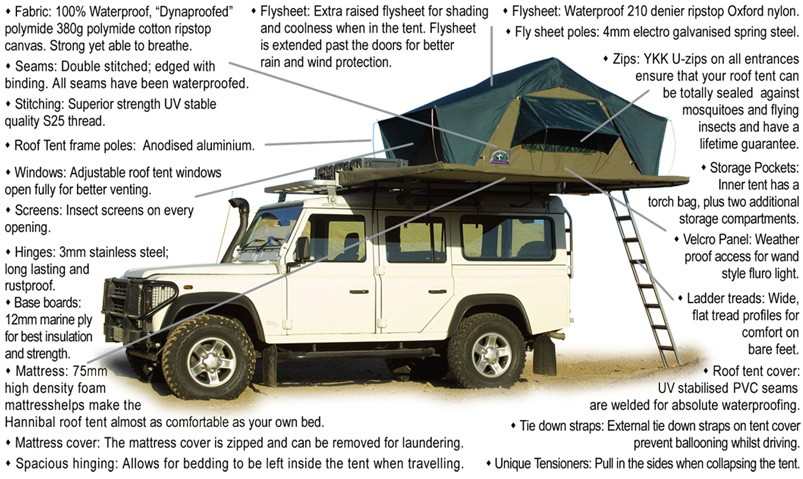 Seriously cool. Reminds me of MoonSongs South Africian Safari Tent Trailer.
Breakfast of a salmon and goat cheese omelet, lunch of Montreal Smoked Meat from Grilligan's on the Wharf, dinner of black cod off the grill. Not much walking for me today, but lots for Jill who went shoe shopping for Converse sneakers — which apparently are manufactured differently in Canada than they are in the US — US ones are slipprier.
Movie tonight: Death At A Funeral. Comdey, British, Good.
[? ? ?]