Breakfast started promptly at 11am with bloody marys and a scramble of eggs, pork sausage, and eggs, with some lovely bagels on the side.
Then is was nap time.
And then it was reading time: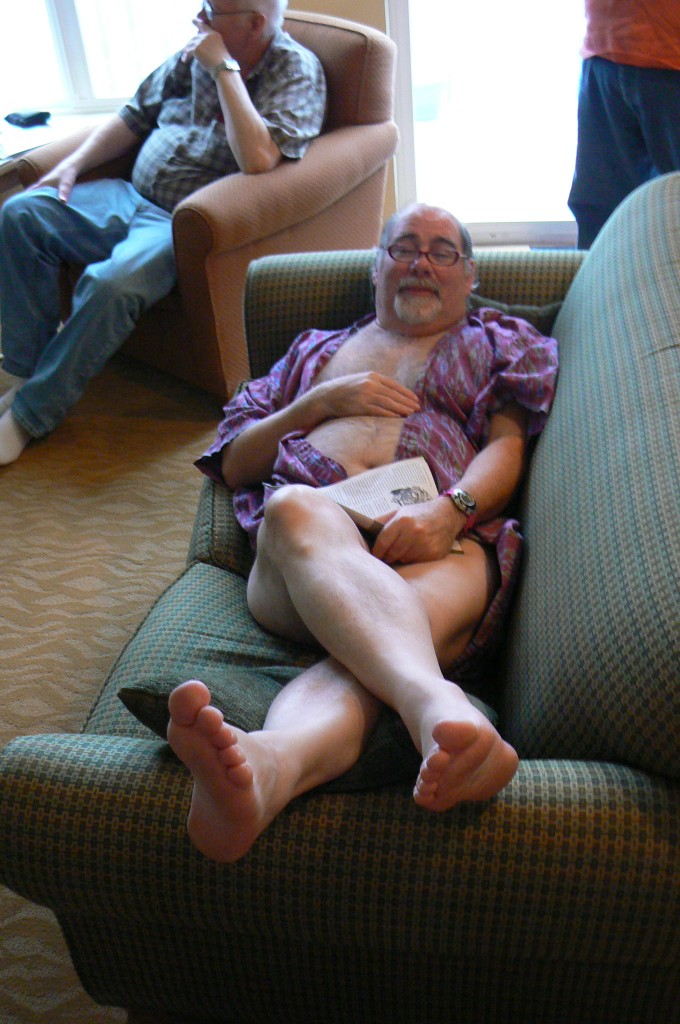 I'm feeling way relaxed. Of course, this was shot before the living room got totally rearranged so we could play poker.
As for the poker — up a couple of bucks — finally getting some change back in the box after having it regularly raided.
Dinner tonight was a stunning boneless leg of lamb seasoned only with smoked sea salt. Yummy — as were the potatoes and onion that the lamb sat roasting on. Good wine, good company, even a salad!
[? ? ?]