Well, it's not quite spring, but with all the sun breaks the last couple of days, it's time to start getting rid of the stuff that I don't use on a regular basis. And lets start with the really LARGE items.
First, SOB (Son of Bob). Here is the Craigslist listing: http://seattle.craigslist.org/see/rvs/1618130848.htmlor the sales flyer on my site: http://www.studio403.com/ItascaFlyer.pdf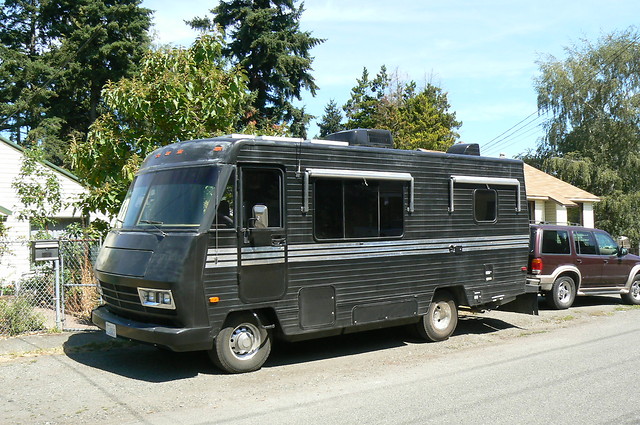 Second, the mommy van now that I'm back from the Olympics. Here is the Craigslist listing: http://seattle.craigslist.org/see/cto/1618116567.htmlor the sales flyer here since the Craigslist link will die in 7 days: http://www.studio403.com/MazdaMPVFlyer.pdf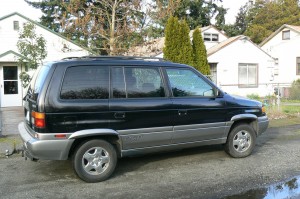 So that was the big push today, designing fliers for both, getting pictures and an oil change for the mommy van, working a little, and starting and adding to a growing "to-do" list since I have time on my hands.
Other news, actually from yesterday, was that I planted a couple of rose bushes (one to balance out the rose bush on the left hand side of the house) and finally got around to repositioning the HDTV antenna in the attic (up four feet, forward three feet) so I could get Channels 9 — Public Television here in the Puget Sound. When they moved their antenna further up their tower after turning off the analog signal, I lost their digitial signal that was fine before.
Dinner tonight is a pork tenderloin — I guess I'd better start inviting some folks over to dinner. It's the fourth night in a row of dining by myself.
[221.2]