Wow – did I wake up sore today from yesterday's physical labor.
Spent part of the day putting the final touches on mid-May's escape to prison.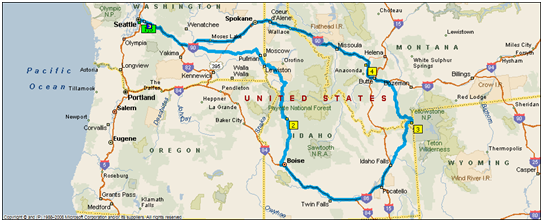 The prison that Steve is now in is three hours away from Yellowstone (rather than two hours away from Glacier). I've been wanting to do a driving tour in the Jag and mid-May the weather should be good enough. Turns out that there are two prisons in Deer Lodge, Montana – the new one, and the notorious one.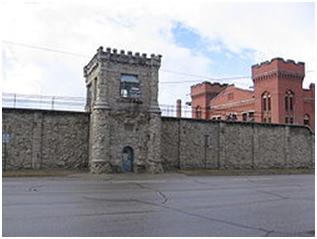 That would be the notorious one. Here is the link: http://en.wikipedia.org/wiki/Montana_State_Prison. It has quite a history. I've printed it out to take in the binder of trip materials. I'm still puzzling over whether to invite anybody else along on the adventure. Wouldn't mind having company in the 3-bedroom penthouse in McCall, Idaho. Maybe some of the boys from Portland.
Not much to the rest of the day other than work, quarterly state taxes (owe nothing, which means I didn't bill enough hours), grocery store, letter to Steve and the dentist, eating.
[221.3]