Work in the morning – the usual Tuesday morning marketing meeting. It ran a little longer than usual, and had a few more action items for me to take care of this week.
When I returned home (after swinging by the apartment for laptop memory that hadn't arrive yet), I found a wrapped present on the back porch from Wonerful.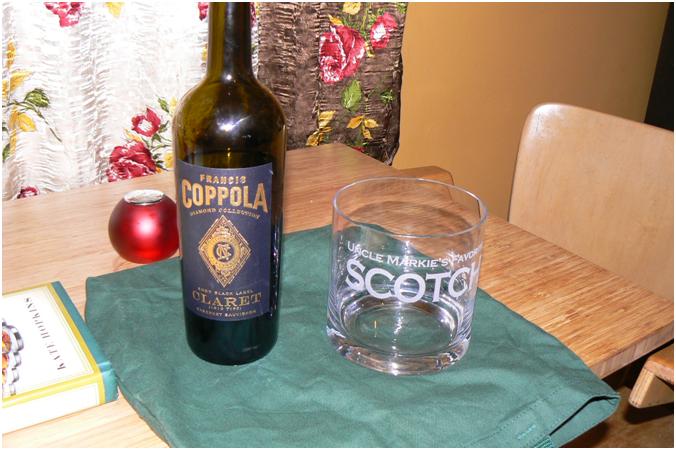 The glass, not the wine – I put the wine bottle in the shot so you can see the size of the glass… it's almost 5″ across. Guess this will be for when the doctor says "limit yourself to one glass of scotch a day".
Dinner tonight was supposed to be Mark and Maria – until Maria turned seriously ill. Revised dinner plan was with Swanda… some of it billable. Marinated pork with a starter of beer steamed clams. Pretty tasty.
Back home afterwards for a little more work – to make up for the nap I took in the afternoon.
And the "book" in the title… maybe a one-day cruise in a large stateroom from Vancouver to Seattle in May with Mick.
[223.1]