Apparently Paul Allen is downsizing… look what is up for sale: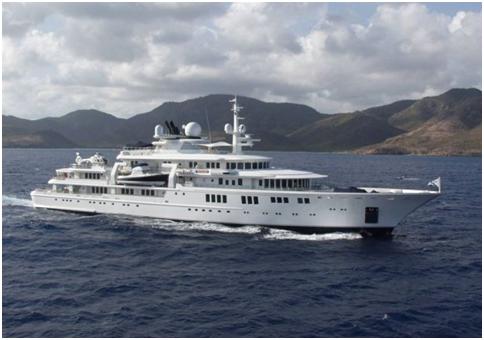 Click on the link for the full specs. Here is an edited version of what my buddy says about the question of downsizing I posed to him:
Hard to believe Fraser Yachts can't even get the details right.  The boat in the picture is indeed "Tatoosh" (originally owned by none other than Craig McCaw), but it sure as hell DOES NOT have two heli-decks!  I traveled all over The Red Sea aboard this beauty — the most beautiful of Paul's three — last year including portage in Sharm el-Sheik and Hurghada, Egypt and Aqaba, Jordan.  But, alas, Paul's toys are not the only things he's ridding himself of.  Not sure if it's that he's feeling mortal amidst his fight with non-Hodgkins Lymphoma, or just over-extended, but this yacht joins the ranks of his 757 which is also on the market.  Oh, and he laid-off 25% of his helicopter pilots February 10th, followed three weeks later by 20% of his jet staff.  It's all very odd.
I guess I'm not the only one cleaning out their garages (though his garage is MUCH bigger than mine).
Dinner tonight (lampchops) with Carlotta from Portland who was up in Tacoma visiting a mutual friend of ours who isn't expected to make it through the summer.
Bummer.
[224.8]