Spent the morning clearing out wood debris from the garage and getting the trailer loaded for a dump run: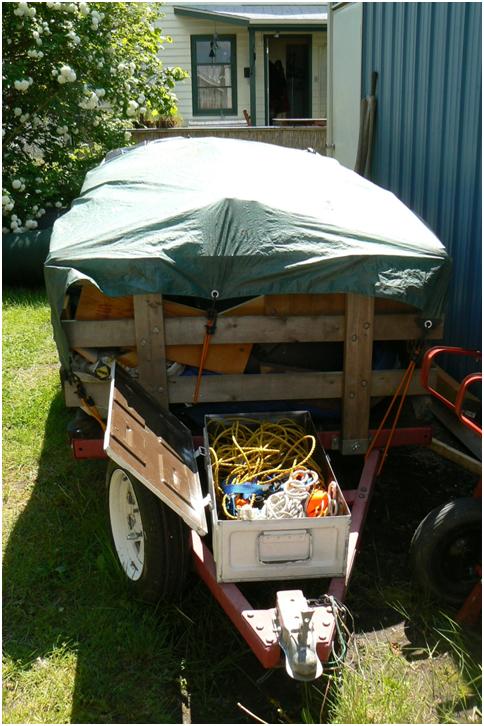 Even bolted a rope and wrench holder to the front tongue – another proiect that had been sitting around fror way too long. Of course, the garage is cleaner, but as you can see, still lots of work to do on it: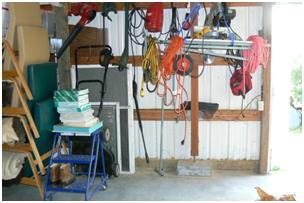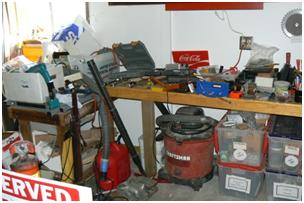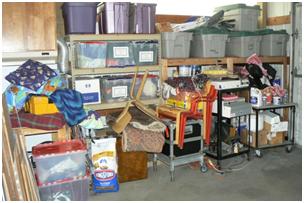 By 2 I was on the road to Olympia for the unveiling of the new CCAM Facility at Evergreen. That would be the Center for Creative Applied Media. Pickup up Curt as my dinner date after a stop at Safeway to fill his freezer and get gas.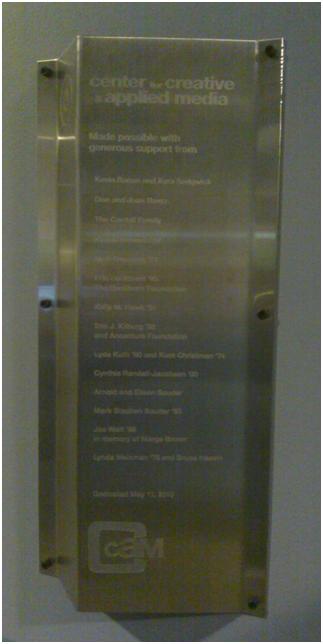 Dinner? Might will have been the best "buffet line" dinner I've ever had… shrimp stuff lobster tails with a little side of green peppercorn steak – and the wine – from Alumni vinters on the other side of the mountain – really nice Cabernet Franc and other goodies. There weren't that many people attending, though one of my old professors who retired in 2000 was there (Marilyn Frasca). Three tables of maybe 8 each – you had to have donated at least a grand to the project was my understanding.
You'll have a hard time seeing my (and my parents) name on the dedication plaque – only had my cell-phone camera with me.
Back to Curt's place around 9 to check email, hang out and crash.
Only other memorable note is that a guy I had a fling with 6-months ago in Santa Cruz dropped me an email out of the blue – good timing since I'll be down there at the end of the month.
[224.2]