Was up at 7:15 and on the road shit, showered and shaved (and fed) at 8:30ish.
I should have brought the video camera along for some of the scenery on the trip. The joys of having a convertible when the weather cooperates – and it cooperated all but the last 15 minutes or so of the 8 ½ hour trip. 9 ½ if you count the hour time change.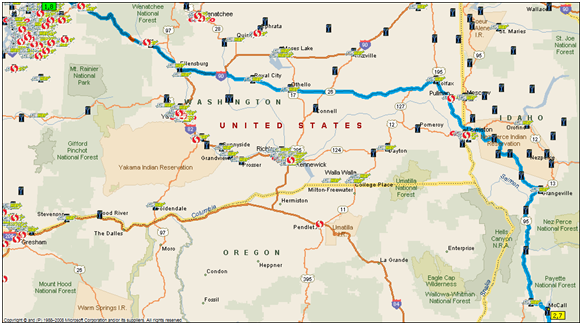 I have tweeked Microsoft Streets and Trips to include custom icons for Costco's with gas stations, Safeway's with gas stations (used the one in Pullman today), Subway sandwich shops (my favorite road food as it isn't fried), and he back rectangles are actually martini glasses – for liquor stores.
Got to the WorldMark McCall about 5:30 local time. Talk about a lot of condo for one person:
Lamb chops, grilled green onions, and a salad for dinner – spiced apples for dessert, and, of course, a little wine.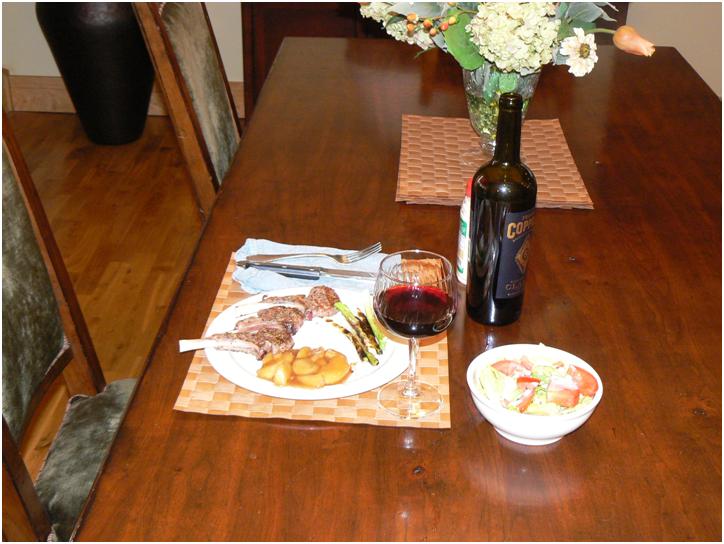 Let's hope the weather holds for exploring the area tomorrow.
[225.4]