It's amazing how quickly I get back into the routine:
Get up
Make coffee
Pee
Check email
Take a dump
Abuse the Internet
Make breakfast
Continue the day
Last night I posted two Craigslist Ads… the trailer (listed for $275 – up from $150 after doing some research), and the receiver hitch lift ($125, up from $75 after some of the same research). At the end of the day, the trailer sold for $250, and there is one person interested in the hitch lift. In case you are interested, this is what I'm talking about: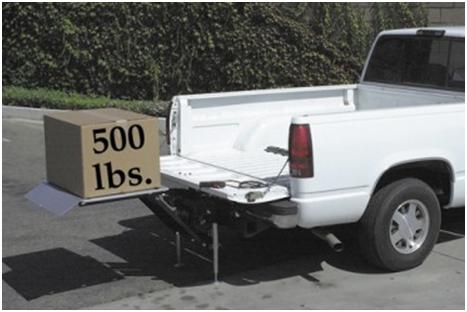 And I delivered a rug I'd like to sell so the hopeful buyers can see how it goes with their salmon Eames chairs. Wish me luck, I need the money.
Why do need the money? I'm going to Hawaii shortly after I get back from the Bay Area which is the mid-Memorial Day trip. Got to sell lots of crap since my ex-client is dragging his dick about paying the last invoices. Tomorrow I get to bill him for interest… yet another invoice that won't be paid for 30+ days.
Dinner with Swanda tonight – veal chops, a little salad, some of his wine that he is clearing out before the "hot season" comes to his apartment and boils all the wine.
Mazol taf.
[223.5]