Odd to wake up and decide to start a new project for the day.
The project? Replace the trapdoor in the hallway with one closer in shade and color to the oak flooring that is next to it rather than the bamboo from the kitchen.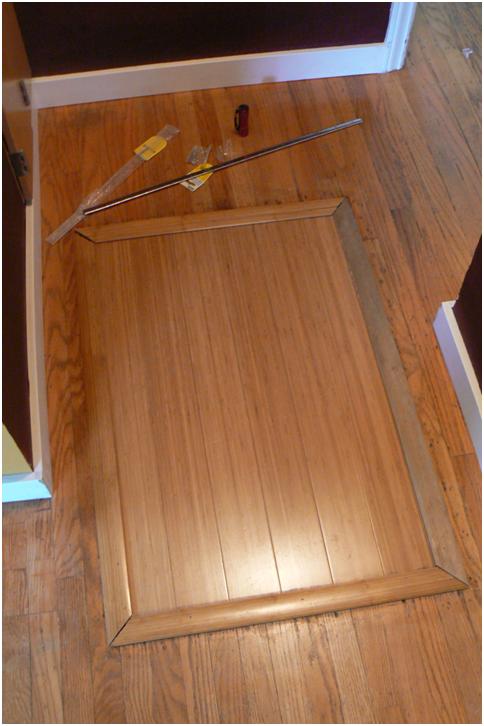 And this is how far I got by the end of the day, working into the night.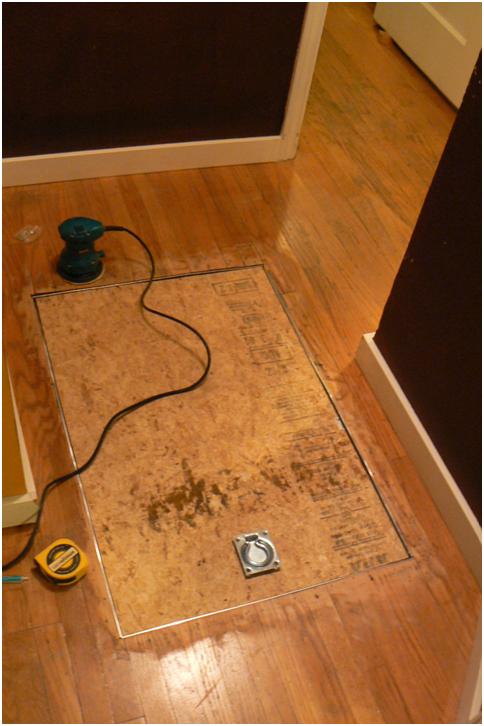 The new trap door will have a band of aluminum trim. I'm still trying to decide if it will be hinged or not. This afternoon I picked up the ¼" top nailed oak, unfortunately I could only find 1 ½" rather than the 2″ wide. Stay tuned, maybe by tomorrow I'll have a "finished" shot.
Dinner was a filet mignon, salad, wine.
Boring.
[224.4]