Today was errand day…
3 Thrift Stores
1 Salvage Yard
BevMo for wine an Diet Coke
Trader Joes for six bottles of booze (yes, I'll be checking my luggage on the way home)
So, what was my haul from the thrift stores?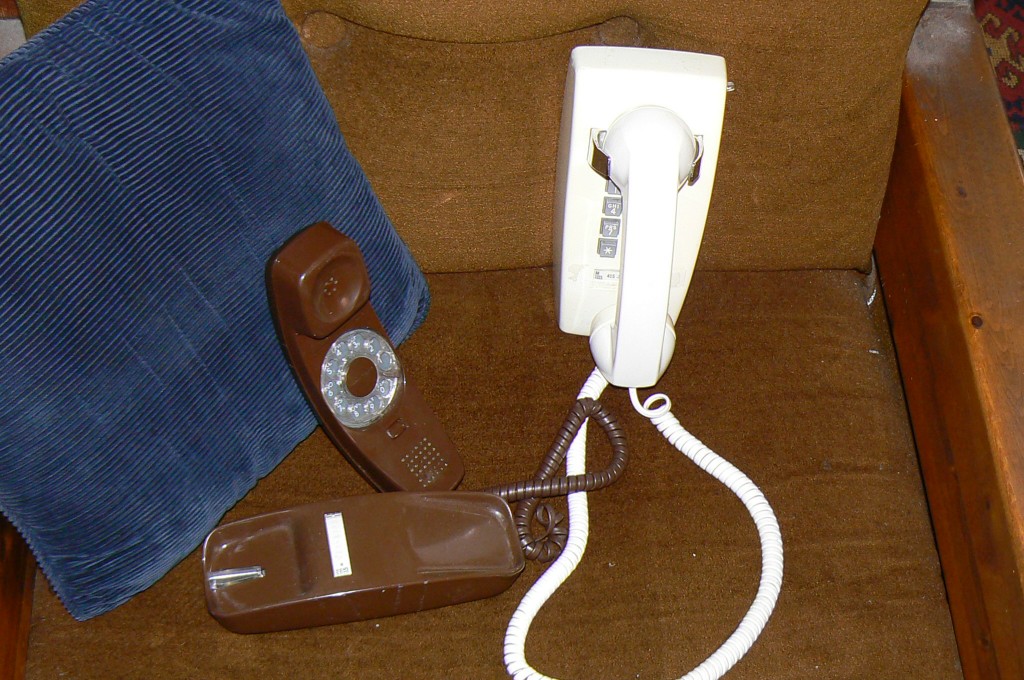 One brown trimline rotary dial and one white touch-tone wall phone that needs several years of nicotine cleaned off it.
Dinner tonight is over at Alicia and Devon's place in the city, with added guests of Dan and Lisa who are in town for an investors meeting. Yummy fresh halibut and chicken sausages, an amazing salad, great bread, great company and lots of wine — with an opening toast of Rose Champagne from Gruett (New Mexico).
Another late night to bed.
[? ? ?]