If I wasn't sore and beat up from yesterday's construction projects, moving half a yard of crushed gravel didn't help.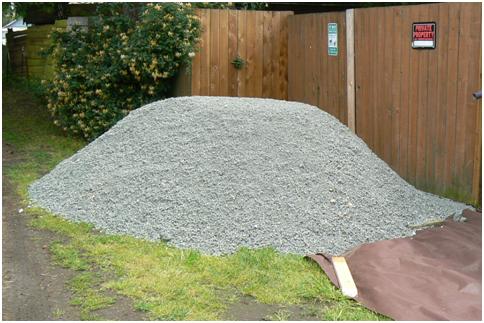 And in a humorous act of nature – here is a close-up of a couple of larger chunks of gravel that rolled off the pile…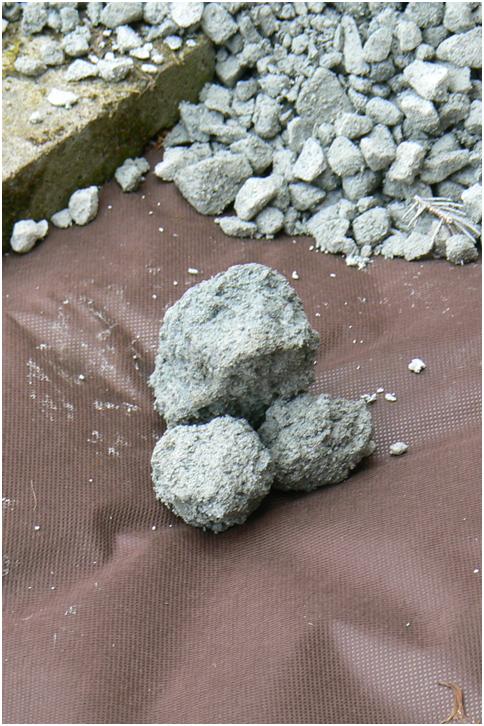 I kid you not, that's how they landed. Now I just have to enlist MoonSong to help distribute it. Too bad there wasn't much maneuvering room for the truck to drop a nice clean line. So little room that there was 6″ on either side of the truck mirrors coming down the alley.
A quiet dinner with Swanda tonight… salmon, steamed green beans, salad, the news.
And we close with a song… My Bags Are Packed, I'm Ready to Go (Momma and the Pappas).
[224.4]