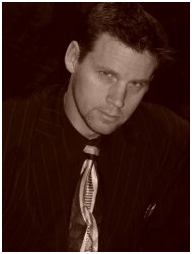 Happy 46th birthday to Fluffernutter… he still only looks 30, the bastard.
It was a nice little party – met a bunch of faeries who knew me by reputation (hopefully bad) but that I'd never met. A couple of hotties that might be worth perusing – might be nice to have something that didn't require a round-trip airfare and car rental. Got their at five, and the last of us were thrown out at eleven so Fluffernutter and TinTin could reconnect after Fluffer's 5 day work trip to Canadaland. I was surprise to not see Swanda at the gig – but his neighborhood was pretty well shut down along with the viaduct for some "fun run". Fun for the runners, not so fun for anyone driving anywhere near downtown. Add the Georgetown Art Fair, and a multiple street/block party on Capitol Hill for Gay Pride weekend and you have a traffic mess. Needless to say, I took the back way to Fluffer's place.
That was most of my day… spent the time before the party working on the new Studio 403 website – I'll send the link when it's done, hopefully tomorrow. And speaking of client related stuff, should I ever go back to work for the client I fired, we've agreed that it was be a win-win situation to just put me on the payroll at part-time (meaning no extra benefits) at a 15% reduction since he'll have to pay payroll taxes for me. I have to pay the tax no matter what, and it would get me the two-week billing cycle I require. Time will tell. Miss the money, not the work so much.
Other than that – bubkes.
[221.1]